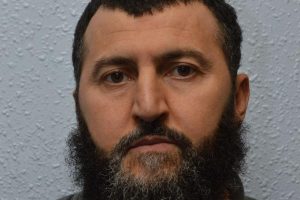 A former school caretaker who shared terrorism videos on Facebook has been jailed.
Mehdi Bira, 45, from Camden, north London, faces a year in prison after being found guilty of two counts of dissemination of terrorist material.
He trawled the internet for other extremist material, including information on Jihadi John and Isis, a court heard.
Sentencing Bira at the Old Bailey, Judge Andrew Lees said: "I am sure you read at least part of those publications and you watched at least part of those videos.
"I'm sure that you were not viewing that material out of curiosity or to update yourself on current affairs or, as you asserted, to share the suffering of those who were killed by Isis or al Qaida terrorist organisation. That was the very evidence the jury rejected.
"It was obvious to me that dissemination of this sort of material is potentially very dangerous to society and that is why the offences, and indeed all terrorist offences, are serious, and why a custodial sentence, in my judgment, is inevitable."
The defendant came to Britain from Algeria in 1998 and worked to support his wife and two children, now aged three and five, the court heard.
Bira was arrested at his home on September 7 last year after officers became aware he had posted the videos on his social media account.
Officers seized his phone, computer and media devices, and when they were analysed, detectives found Bira had shared terrorist content of an extremist nature via Facebook.
All together, officers found 48 terrorist-related videos on his devices – 25 of which he had deleted.
In his defence, he said he believed the posts were just viewed by a small group of "Facebook friends".
At his trial, Bira was found not guilty of a third count – using WhatsApp to disseminate terrorist material.
Following his conviction, Bira said he had no wish to use WhatsApp or Facebook again, the court heard.
His wife, who had been a GP in Algeria, said in a statement read to court that her husband was "not a bad person", adding: "He's a good husband and father. He's a family man."
Detective Chief Superintendent Clarke Jarrett, from the Met's counter terrorism command, said: "The distribution of terrorist material on social media is a serious offence.
"Such material supports terrorism and is often intended to influence and radicalise others. I would urge the public to report any extremist or terrorist material online."
Evening standard