The branch meeting of Nigerian Bar Association (NBA) Onitsha ended today with the main issue for discussion being the horrible  experience of Chiamaka Nwangwu in the hands of the police.
Information made available to Courtroom mail has it that Nnamdi Ibegbu SAN,Emeka Anaenugu SAN and Ikenna Egbuna SAN are among the Senior Lawyers who are in the committee that will work out a strategy for the line of action recommended by the general meeting.
The recommended plans  are
To Lead a protest against the DPO
To send petitions to the appropriate police command.
To institute a criminal action against the DPO
To institute a Civil action against the DPO
Sign up and get listed on the first electronic directory of lawyers in Africa.It is free and Profitable
At the meeting,the Chairman of the branch who is a lecturer at the Madonna University denied the allegation that he was involved in negotiating an apology letter.He said that he was in school when the call came in that the female lawyer was being detained and he told the lady's Senior in chambers to come and pick him from the school since his car was at the Mechanic.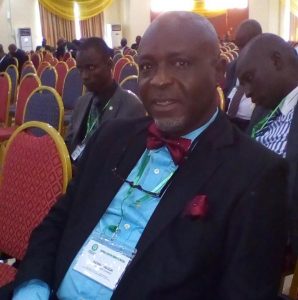 He said that he spoke with the DPO on his way to the station and ordered her to release the lawyer reminding her of her reputation of harassing lawyers.He said that the DPO pleaded with him to come to the station where she(the DPO) accused Chiamaka of being unruly.Mr Ikenna said that he even told the police that even if Chiamaka was unruly,she had no right to detain her.
He said he hard to leave the station to go for his carat the Mechanic leaving Chiamaka and her mother a former DPP to finalise everything since he has already concluded her release.
Lawyers across the country have vowed to see the matter to its logical conclusion.