Courtroom Mail can confirm that the police were unsuccessful in the attempt to arrest the Chairman of  Nigerian Bar Association(NBA) Ikeja branch, Mr Adesina Ogunlana.
In a telephone conversation with courtroom Mail, Mr Adesina confirmed that the planned protest will continue as planned by 2pm and enjoined lawyers to join in opposing the draconian law known as Land Use Charge.
Courtroom Mail recalls that that  Ikeja branch has  shown heroic deeds since Lagos State government introduced the law.They have made their voices heard and opposed it courageously   without ambiguity .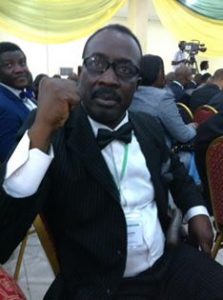 In the past 24 hours,lawyers in Nigeria have been upset about the Police Siege at the secretariat of NBA Ikeja branch and the interference  by the Nigerian Police force in the lawful activities of lawyers in the branch.
Lawyers beyond the branch are planning to join this protest which is expected to be bigger than the previous one.