An "artificial-intelligence attorney" created using technology from IBM's Watson has snagged its first customer, but that doesn't mean it'll be appearing in the courtroom anytime soon.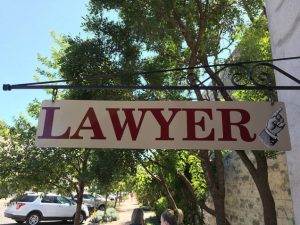 Law firm Baker & Hostetler said this week that it will use the "AI lawyer" ROSS as a resource for the 50 lawyers in its bankruptcy division, which has helped advise proceedings related to the Bernie Madoff case.
Essentially, ROSS is an advanced a research tool. It reads and draws inferences from existing laws to answer questions about specific cases or guidelines that users can ask using natural language. Its machine-learning capabilities allow it to continue improving its answers, and the system can also help keep lawyers up-to-date about new rulings. ROSS could save time for lawyers who need to master a huge, and growing, body of literature to do their job. Instead of reading carefully through every single case that might be relevant, lawyers could quickly get information from ROSS, leaving them free to spend more time analyzing complex details of the most relevant cases and laws.
Baker & Hostetler is one of the largest law firms in the world with around 900 attorneys in its employ. The chief executive of ROSS Intelligence, Andrew Arruda, said that other firms have signed on to use the product as well, though no others have made this public. Arruda's team plans to expand ROSS's capabilities beyond bankruptcy law to also cover intellectual property, employment, criminal, and tax law.
ROSS isn't the only AI resource to be thrust into the spotlight recently. Georgia Tech has been using a virtual TA to answer student questions, with such success that students didn't realize "Jill" was a computer and gave her "uniformly positive" reviews.
culled from gizmodo.com