Sperm donor 9623 seemed perfect. It was a complete lie
On paper, number 9623 was the perfect donor. According to the American company that sold his sperm, he was young, healthy, spoke five languages and was working on a PhD in neuroscience engineering.
In reality, the 39-year old man from Georgia suffers from multiple mental illnesses, dropped out of college and has spent time in jail. But none of this came to light until the company accidentally released his name — after he'd fathered up to 36 children in 27 different families.
Angie Collins of Port Hope, Ontario gave birth to her son eight years ago and donor number 9623 provided the sperm.
"It was like a lead ball went to the bottom of our stomach, for both my partner and I," she tells As It Happens guest host Laura Lynch. "We know nobody's perfect, but we didn't sign up to choose knowingly that our donor had schizophrenia."
Collins has already tried once, unsuccessfully, to sue the company, Xytex. She's now planning to try again.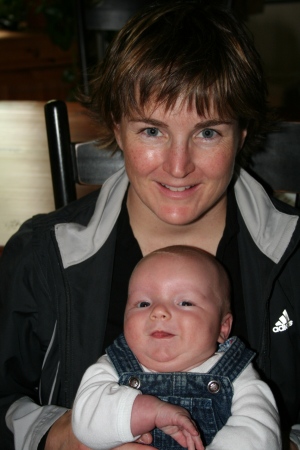 "He's not a bad man. He's a person who has an illness . . . And he helped to create the love of my life."
Xytex says it tells donors explicitly that the company can't verify the information donors provide. But Collins points out that she was able to find the donor's criminal record and his psychiatric history within 10 minutes of typing his name into Google.
"If they had done that, maybe we wouldn't be here today," she says.
Collins wants the company to set up a fund for the families affected to provide support, especially for any children who develop psychosis.
For now, she is simply trying to be the best parent she can to her son, hoping that will help him should he one day develop a mental illness.
"One day at a time. You try not to dwell on it too much because you don't want it to become a self-fulfilling prophesy," says Collins.
She does not hold a grudge against the sperm donor.
"He's done his time. He's come out on the other side. He's worked really hard. He actually finally did get his degree this spring. It was 20 years in the making, but he did it. He got married," she says.
"Poor choice though to knowingly donate sperm when you contain genetic material for debilitating illnesses. But he wasn't healthy at the time."
She says if her son wants to meet the donor one day, he'll have her full support.
"I'd fly on the plane with him," Collins says. "He's not a bad man. He's a person who has an illness . . . And he helped to create the love of my life."
Culled from cbc.ca