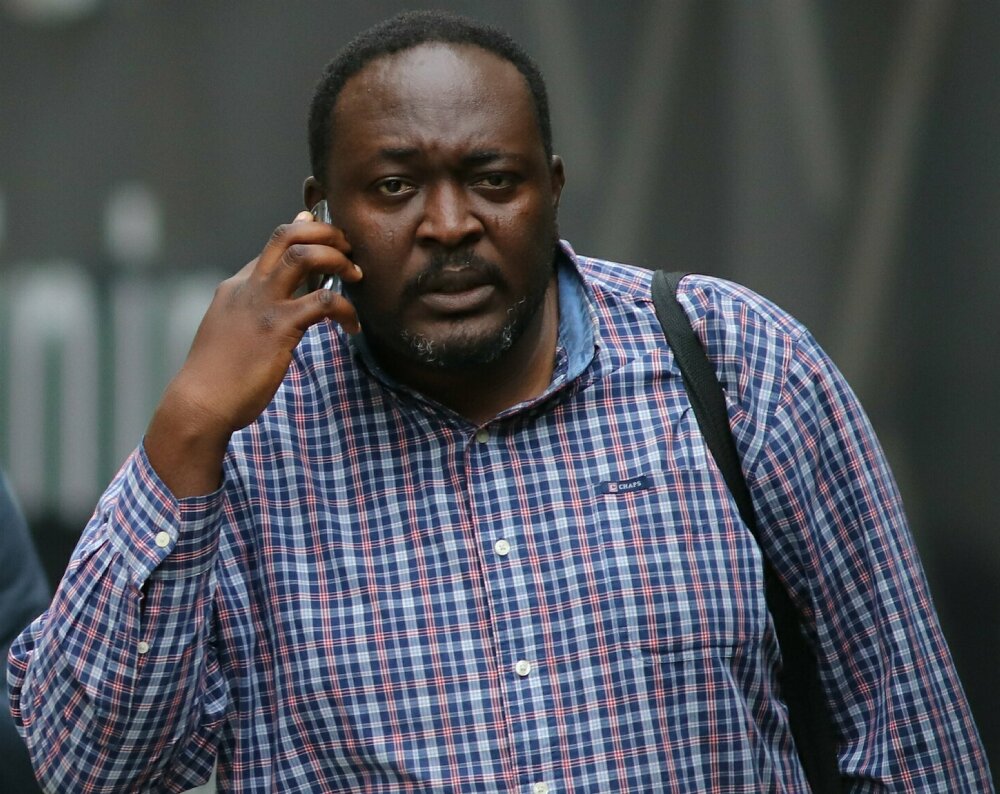 A Lidl supermarket cashier who let customers walk out without paying for up to £3,000 worth of shopping has been jailed for 13 months.
Oyinloye, 40, pretended to scan all the items – including power tools, parasols and champagne – but only charged for a single can of plum tomatoes or a carrier bag.
The fraud only ended when an eagle-eyed member of staff spotted one customer walking off with a full trolley worth more than £400 after paying for just one 85p tube of toothpaste.
Oyinloye carried out the scam on at least eight occasions over a three week period in April last year at the branch in Abbey Wood, southeast London.
Judge Nicholas Cooke described Oyinloye as 'a thoroughly dishonest man' and 'a pretty devastating hypocrite.'
He said: 'He would have continued indefinitely if not for the eagle-eyed lady who spotted him.
'I don't like the effect on your children but I have a duty to deter people. There is no excuse for the frauds.'
The Old Bailey heard the first two frauds took place on 1 April last year.
In the second, Oyinloye appears to scan through several items – but the receipt only showed £1.18 for two insulated bags.
Mr Vine said: 'All the other items go through but are not appearing on the receipt.
'He knows he has accepted payment for £1.18. We can say the best part of a dozen items passed across the scanner but are not being registered.'
The following day Oyinloye charged a customer 62p for two cans of plum tomatoes before allowing them to walk off with fully loaded trolleys.
There were two other fraudulent shopping visits the same day and two more on 9 April last year.
CCTV footage of one incident on 9 April showed the customer being charged for just one bag of apples after Oyinloye appeared to scan through several items including a pair of slippers.
The cashier was arrested after the final fraud on 21 April last year.
Oyinloye claimed that the customer had showed him a receipt for the full trolley and so charged him only for the new item, a tube of toothpaste.
But Prosecutor James Vine said: 'The footage proves the man never showed a receipt for what he had already bought.
'Oyinloye said the customer just came back to pay for a tube of toothpaste but a while lot more items went through that scanner in addition to the two boxes.'
Mr Vine said that on each of the eight occasions Oyinloye undercharged the customer by between £200 and £400, resulting in a loss for Lidl of up to £3,200.
Oyinloye, of Brookhill Road, Woolwich, was convicted of eight counts of fraud by abuse of position following a trial at the Old Bailey.
He was sentenced to 9 months imprisonment on the fraud counts and four months consecutive for possession of a false identity document.
Courtnewsuk.co.uk