42 Lawyer will be competing in the 2023 Lawyers Table Tennis Open( Mfon Usoro Cup)
The event,which has grown to become the most anticipated and biggest sporting event among Lawyers in Nigeria will hold at the Eko Club,Surulere,Lagos.
This year, Ajila Oladapo will be defending his male title after winning it in 2021 and 2022.
Victoria Emeghebo will be defending her title after defeating Titilayo Osagie who had only lost the tournament once since 2010 until Victoria's victory in 2022.
Tunji Abdulhameed,the most decorated player of the tournament will be participating in the event and carries the hope of Lagos based Lawyers who haven't won the male tournament since 2017.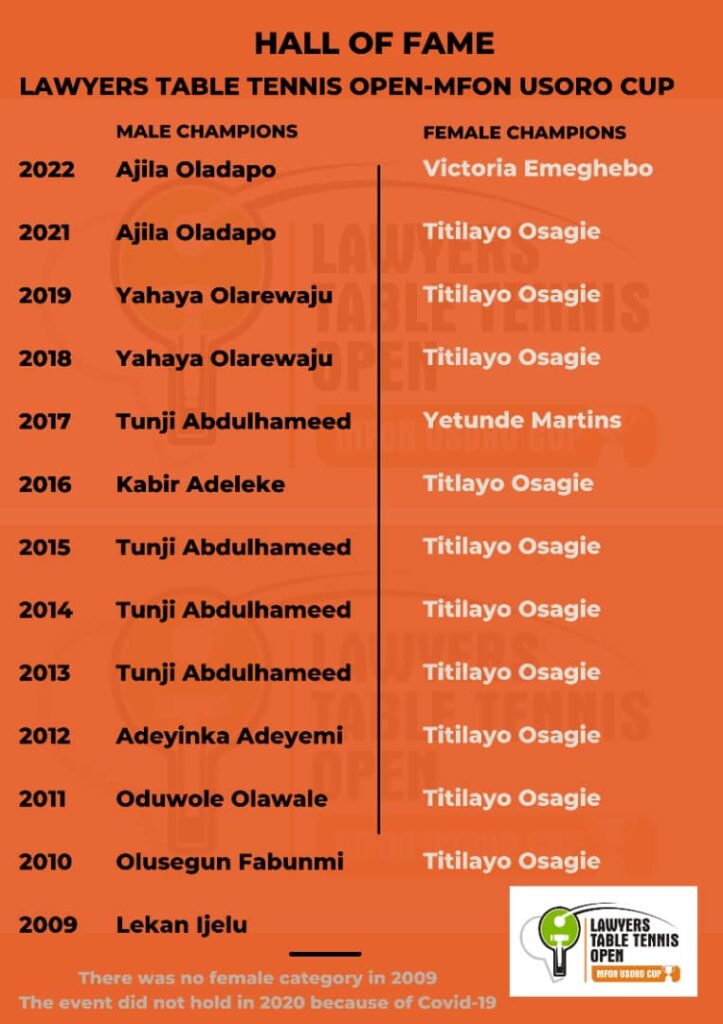 Yahaya Olarewaju,from Kogi State who won the event in 2018 and 2019 will also be present at the event.
This year will record a lot of new entrants, especially in the female category.
The finals which holds, 10am on the 23rd of September 2023 at Eko Club will be graced by dignitaries in the legal profession.