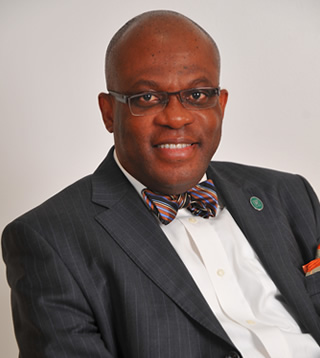 Reliable Information reaching courtroom mail has it that Paul Usoro (SAN) is in the race for  2018 National elections of the Nigerian  Bar Association .The candidature of  Mr Paul has been rumoured in the past one year. Excitement has spread among lawyers across the country as the confirmation filtered in that he will be a contender at the polls next year.
It is believed that many lawyers cutting across North west(He  started out his office in Kaduna),South South,South west,North East,South East and North Central are receptive of his candidature.
Paul, a Senior Advocate of Nigeria (SAN) is widely acknowledged as "a foremost and knowledgeable litigator" and "Nigeria's foremost Communications Law Expert". He is a consummate litigator who has stood by the Bar for a long time and is currently a member of the NBA Legal Profession Regulation Review Committee.
He was called to the Bar in 1982 after graduating from University of Ife. Subsequently he worked with George Uloko & Co, 1982 -1983 ,Sani Mohammed, Kuso & Co, 1983-1984 ,Paul Usoro & Co, 1985 till date.
He is member of Chartered Institute of Arbitrators (Fellow) ,Nigerian Bar Association (Member, National Executive Committee), Founding Chairman, Communications Committee, Section on Business Law  and International Bar Association