The Arbitration and Conciliation Act, 2004 being the Act aimed at providing a unified legal framework for fair and efficient settlement of commercial disputes by is not exhaustive on the law of arbitration as there are inherent lacunae.
Per NWEZE JSC in the Supreme Court case – T.E.S.T. INC. CHEVRON NIG. LTD (2017) 11 NWLR (PT.1576), 187 at 219 PARA E, stated;
"The Act exhibits a glaring lacuna as the acts or omissions of an arbitrator which could be constructive of misconduct on his part so as to necessitate the setting aside of his award… in consequence, our courts have had to fall back on common law…"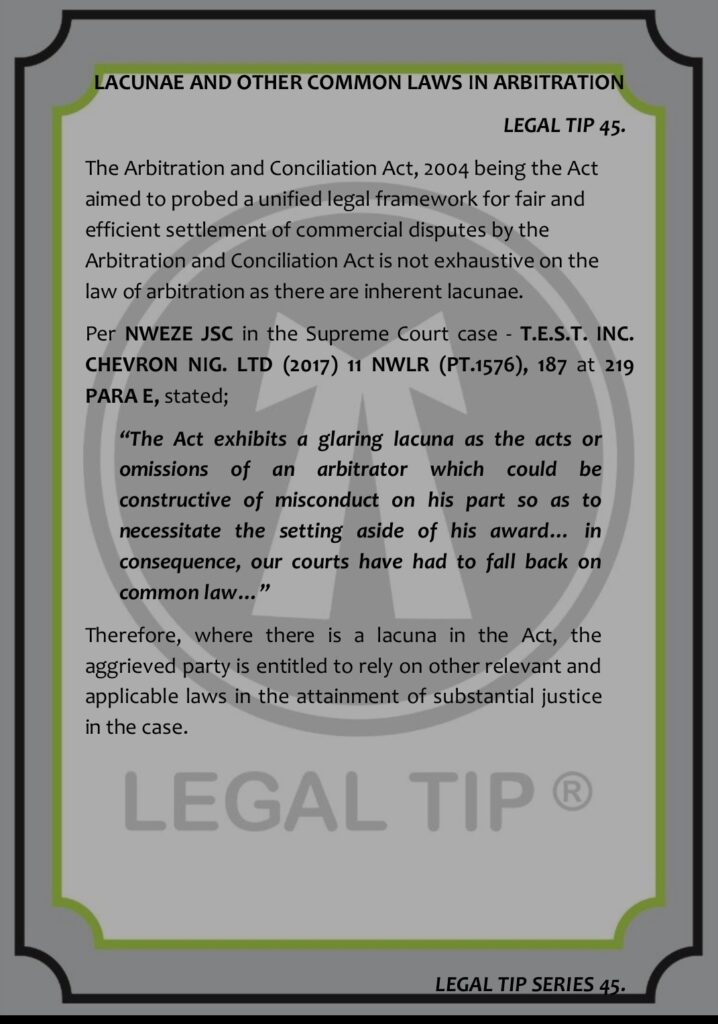 Therefore, where there is a lacuna in the Act, the aggrieved party is entitled to rely on other relevant and applicable laws in the attainment of substantial justice in the case.