The Nigerian Bar Association,Lagos will be hosting an A-Class conference on oil and gas on the 23rd of March 2017 at Four Points by Sheraton,Lagos.The  conference is seen as  many lawyers in Lagos as a graet opportunity to expand their knowledge of Oil and Gas practice which many Lawyers usually come across in the Usual cause of their practice  regardless of their areas of competence.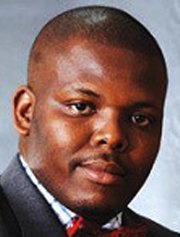 The specialised conference will be the first on that theme by the Nigerian Bar Association,Lagos Branch.It will consider the finance,Regulatory and Taxation perspectives in Nigerian Oil and Gas Industry.
The panel include top specialists in that field namely Mrs Kofo Dosekun, Sola Adepetun,Professor Yinka Omoregbe, Dolapo Akinrele,Edem Andah and Theophilus Emuwa .
The Chairman of Organising Committee,Mr Chukwuka Ikwuazom,a partner in Aluko & Oyebode and a prominent member ofthe Lagos branch of the NBA promises a wonderful time in the conference that will last from 8am-6pm.
He has also informed young lawyers between 1-5 years post call that discounts will be available for them.
Many Lawyers have shown interest to be at the venue on that day and the committee has made available the following numbers to carter for the numerous enquiry coming in.
09092159047,08186691813