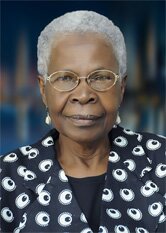 Mrs Hairat Balogun, a senior Lawyer and a member of Body Of Benchers has objected to the idea of making law a second degree.She made her position known at the Town Hall meeting of the Nigerian Bar Association (NBA) held at the Nigerian Law School, Lagos on the 14th of March 2017.
She said that people choose to study law for different reasons and are entitled to aspire in life so the NBA should not try to postpone someone's life.
In supporting her, many lawyers agreed that nothing has been put forward to show that studying law as a first degree has impacted negatively on the profession .Some lawyers in supporting her ,are of the opinion that people who have read other courses should not be allowed to practice law since they are already cast in their ways and may find it difficult to abide by the ethics of the profession owing to where they are coming from.
According to them, a person who read marketing for example before studying law will find it difficult to abide by the professional ethics and regulation that prohibits advertising.
Furthermore, they believe that age does not in any way guarantee that one will be a better lawyer.
Mr Balogun also objected to the constant reference to foreign countries as standard and adviced the regulation review committee that hosted the town hall meeting to think locally and find a local solution to the problems of the legal profession in Nigeria instead of always referring to the UK, India Canada etc
She also pointed as inappropriate the manner in which the moderator was recognising senior lawyers who arrived late for the event.
Many lawyers who attended the event were disappointed as they were not given fair chances to contribute.
The event ended with the NBA offering a refreshment of coke,sprite ,Fanta hoping that lawyers will not take it with Vitamin C.