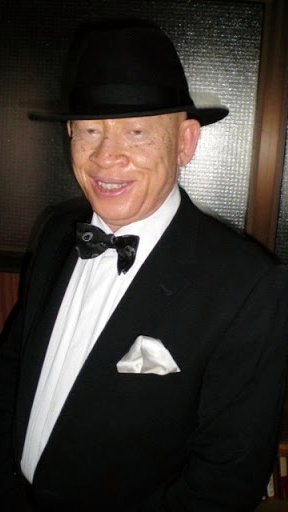 The CEO of Albino Foundation was at the  conference of the International Bar Association to promote the protection of rights of Albinos in Nigeria.
He spoke to the IBA Human rights forum,the President of the Nigerian Bar Association and other interest groups on the need to stop discrimination against Albinos especially in Labour related issues.
In a show of support to the cause of Albinos,some Nigerian Lawyers  including the President of the Nigerian Bar Association, AB Mahmoud(SAN), Former Secretary, Lawal Rabana (SAN), Paul Usoro(SAN), Member, NBA Legal Profession Regulation Review Committee,  Former President of the NBA, OCJ Okocha posed with a picture of "I Stand with persons with Albinism"
Established in 2006, the Albino Foundation (TAF) is principally an organisation established for persons with albinism and other vulnerable groups such as persons with disabilities. The foundation is an independent non-governmental organization registered in Nigeria with the Corporate Affairs Commission. TAF is a special focus organization advocating for the recognition and respect of the rights and socio-economic inclusion of people living with albinism. The Foundation works to create awareness of the social challenges that Persons with albinism face in Nigeria and the world, by working with governments, development institutions in Programme areas that improve the health, education and social wellbeing of persons with albinism in Nigeria; as well as assist and empower them to find their rightful place in society. The Foundation now bears national spread cut across the 36 states of the federation and FCT-Abuja. The foundation equally partners with some disability organisations and institutions in Nigeria to ensure that persons with albinism and other vulnerable groups are socially and economically empowered.