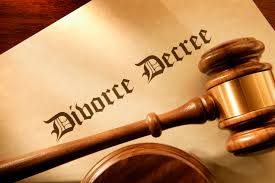 A woman has lost a £50 million divorce court battle after failing to prove her millionaire husband's offshore trust was a sham.
The former teacher's estranged husband said the couple had set up the trust for the benefit of their two adult children, though the woman denied the claims.
A judge ruled against her during a private hearing in the Family Division of the High Court, concluding that the trust was "not a sham".
Detail of the case has emerged in a ruling produced by judge Mrs Justice Robert, who urged the couple to negotiate.
The pair, who have not been named, had already racked up lawyers' bills of more than £2.2 million.
The judge indicated that the woman would have been able to make a claim for a half share of a kitty of around £60 million, but was now looking at a half share of a kitty of about £10 million.
Mrs Justice Roberts said the dispute about the legitimacy of the trust was one of a number of preliminary issues she had ruled on during the pair's money battle.
She said both were in their 50s and had built up a property investment portfolio after marrying in the early 1980s.
At one stage, they owned a house abroad which had a swimming pool and a private chapel
Evening Standard