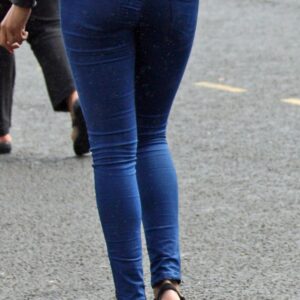 A WOMAN who was wore a tightly fitted "cut out" jeans to attend the San Fernando High Court on Tuesday, was not allowed into the courtroom.
Justice Malcolm Holdip said her dress code may amount to one of the ways of showing contempt of court. He said she could be taken into custody.
The woman was one of four charged with causing grievous bodily harm with intent. The matter was called before the San Fernando First Criminal Court.
Defence attorney Rekha Ramjit who held for the woman's lawyer, told the judge, "I don't think she is appropriately dressed for your court."
The woman was wearing a blouse and a pair or tightly fitted "cut out" jeans. She stood outside the door during the proceedings.
All of the four accused have the same surname but the men told the court the woman did not live with them. They said they were unable to advise her on her dress code before they arrived to court.
After discussions between Holdip, Ramjit and attorney Ainsley Lucky who is representing another of the accused men, the matter was set to next be called on September 20.
State attorney Stacy Laloo-Chong said the prosecution was ready in the matter.
Trinidadexpress