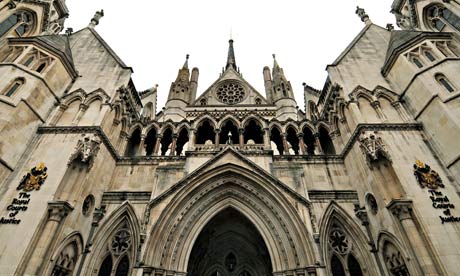 The government's interpretation of rules intended to protect people bringing environmental law cases against the government from ruinous costs bills is in tatters following a High Court decision. Mr Justice Dove, sitting in the Planning Court, was ruling on an application for judicial review brought by environmental activists against amendments to the Civil Procedure Rules last February.
The amendments, which apply to cases brought under the rules of the UN Aarhus Convention, replace mandatory fixed costs introduced in 2013 with a variable cap and require claimants to disclose their financial means in disputes over costs. The claimants, two environmental organisations and an activist law firm, argued that the new rule would have a chilling effect on environmental claims.
In The Royal Society for the Protection of Birds, Friends of the Earth Limited and Client Earth v the Secretary of State for Justice and the Lord Chancellor, Mr Justice Dove ruled that cost-cap hearings should be held in private. He also said the rules would benefit from further clarification.
In a joint statement, RSPB, Friends of the Earth and ClientEarth: 'Today's verdict is an important victory in the battle for better access to justice in England and Wales. People who bravely stand up for nature by going to court can now do so in the knowledge that, once the costs are fixed, they will not be blind sided by a crippling legal bill they were not expecting and hadn't budgeted for.
The Ministry of Justice said: 'We are pleased that the High Court supports our approach to environmental costs protection, which ensures individuals are not expected to pay above their means. We will address the issue of private hearings and set out our position in due course.'
David Wolfe QC of Matric Chambers and Andrew Parkinson of Landmark Chambers, instructed by London firm Leigh Day, appeared for the Claimants. James Maurici QC of Landmark Chambers, instructed by the Government Legal Department for the defendants.
law society Gazette