Legal research is the process of collecting information with a goal to discover new facts in order to contribute to the body of knowledge of law. It involves the collection of information that could answer a legal problem or be instrumental to legal decision-making.
This research may be empirical or doctrinal. Empirical research will involve interaction with others to collect data while doctrinal research makes recourse to books.
Why Law Reports are Principal Requirements for Legal Research
For lawyers, researching the position of the law is done with an aim to support their arguments or to seek a change in the current provisions of the law. Usually, this research will be doctrinal; involving the use of textbooks, statutes, judicial precedents, and articles.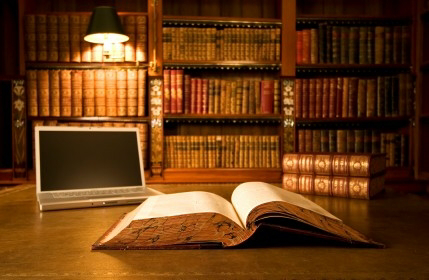 There are secondary and primary sources of law. The primary sources of law are the actual enactments or statutes, and judicial precedents. Judicial precedents are useful because once a superior court makes a decision on an issue, lower courts are bound by that decision when faced with cases containing similar facts as the one in the precedent. These precedents are typically contained in law reports. 
Electronic Law Reports Are Better Than Hardcopies
In the past, lawyers had to buy hardcopies of statutes and purchase hard copies of voluminous law reports. The courts sit all year round. So, the law reports publishers always have new publications.
Some publishers release reports weekly while others issue theirs monthly. Laws are also constantly evolving; so, lawyers have to get copies of new laws in order to keep up with the trends.
Constantly purchasing these reports is expensive and carrying them around is even more stressful. Moreover, there is a risk of these bulky reports being destroyed in the case of an accident; consequently incurring double costs on purchasers who need to replace them.
With the coming of the internet, 'legal tech' solution providers found a need to bridge the gap and decided to offer access to softcopies of these voluminous law reports. This intervention came in the form of electronic law reports.
Some of the legal research platforms have gone further to upload statutes. So, they act as a one stop shop for lawyers, law students and researchers; to access decisions of courts, rules of courts, and statutes.
These softwares now offer a rich database of sample drafts which young lawyers and law students find quite helpful. Also, some sites allow downloading, saving, bookmarking and sharing of the resources.
With the current trend of uploading of these resources online, legal researchers now have access to needed information and in retrievable form.
The top six (6) electronic law report platforms  which are popular amongst Nigerian legal practitioners and law students are listed here in no particular order:
1. Law Companion
Law Companion offers a plethora of cases from the Supreme Court, Court of appeal and High Courts; and legislations. The app is a perfect companion, as a lawyer can access his account from multiple devices.
2. LawPavilion
Law Pavilion Electronic Law Report is not available in the app store. Rather, you have to visit their office to install the app on your computer or device. And you may be unable to use one account on multiple devices. However, they also offer website access. 
LawPavilion has gone on to integrate their site with Whatsapp. It allows users to access judgements of the Supreme Court and Court of Appeal from 1960 till date via WhatsApp.
The WhatsApp Access helps lawyers in non-urban centers to access the resources on the site even with minimal internet access.
3. Learned library
Learned library offers both website and app access to their database of judgements of the Supreme Court and the Court of Appeal. In addition, Learned library has 50,000 ratio decidendi, rules of courts and, Laws of the Federation.
Learned Library is especially attractive to law students as it offers access to sample drafts and peer-reviewed articles. The sample drafts and articles are useful to people who need to practice legal drafting, write opinions or do assignments.
For non-lawyer enthusiasts who are also not law students, Learned Library electronic law report app's simple interface is where the attraction lies.
4. LegalPedia Mobile
Legalpedia offers users access to recent cases, laws, law dictionary and legal maxims.
This app also allows users to make notes on their profiles and it gives an opportunity to interact with other legal professionals via the app. Social networking on the app helps lawyers who may be seeking lawyers in other locations to hold their briefs.
5. Lawbreed Limited
Lawbreed offers website access to Supreme Court law reports to their subscribers. The platform also sells other legal textbooks in both soft and hard copies.
These books offered for sale on the site can be delivered to buyers within and outside Nigeria. 
6. NWLR Online
The publishers of the Nigerian Weekly Law Report now have a website where interested persons can subscribe to access soft copies of the law reports. In addition, the platform has now integrated statutes and rules for users to find enactments in their platform. 
Conclusion
Most of these platforms offer free access for a few cases but for you to enjoy their complete offers, you would have to subscribe by paying the set prices.
Some offer only yearly subscriptions while other offer monthly subscriptions.
If what you need is legal opinions and articles, there are niche law blogs dedicated to publishing only topics that interest lawyers, law students and researchers.
Otedola Temilade Owa is a content writer, community manager and assistant editor at Courtroom Mail. She is also a legal practitioner.