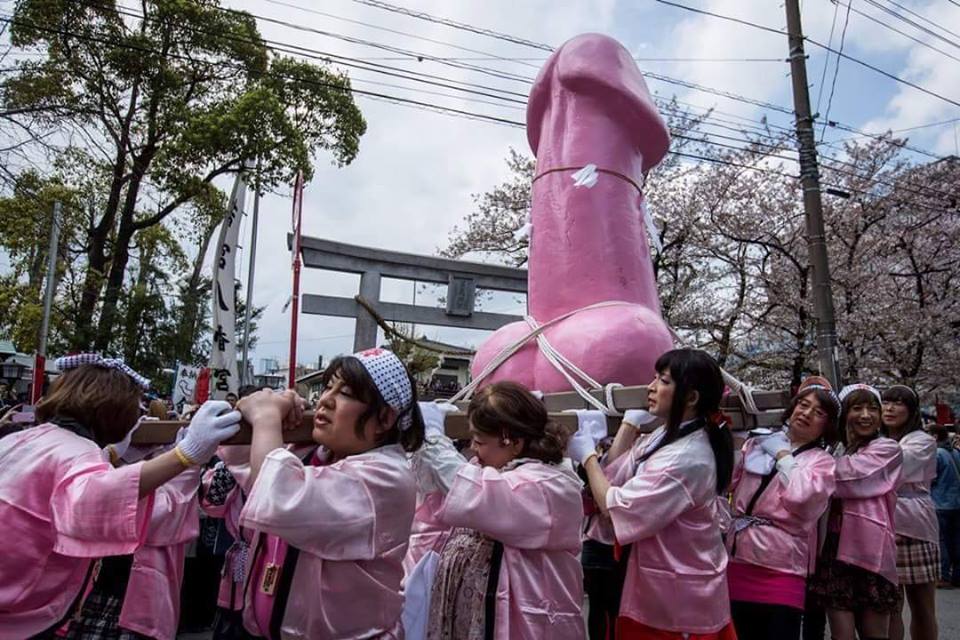 Women are answering two questions at the end of this article on the Penis festival.Will you go with him and what size of souvenir will you buy?
The Kanamara Matsuri also known as the festival of the Iron Phallus or the Penis festival holds in Kawasaki,Japan every year.
It takes its origin from an ancient Penis venerating shrine. A long time ago in the 1660s,it is believed that a sharp toothed demon(Vagina dentate)hid inside the vagina of a young woman and castrated two young men on their wedding night. The young woman sought help from a blacksmith who fashioned an Iron phallus to break the demon's teeth.Clearly put,it is believed that she had a sexually transmitted disease.
The Kanayama Shrine was popular among prostitutes who visited to pray for protection from sexually transmitted infections.
The festival began in 1977 and has grown to be a big tourist event in Japan which is used to raise money for HIV research.
During the festival, Penis shaped souvenirs are produced in different sizes. The 2016 event held on the 3rd of April.The 2017 festival will be on the 2nd of April.If you are planning a visit to Kawaski,the size of the souvenir you buy will definitely give your man an idea of the size you prefer. Will you take him there?
My Advice: If he is small please buy small,if he is big please buy big if you do not want to end up in a divorce court when you return because any size you buy can be used against you in a court of a law.Lol. Will you buy his size?Lol