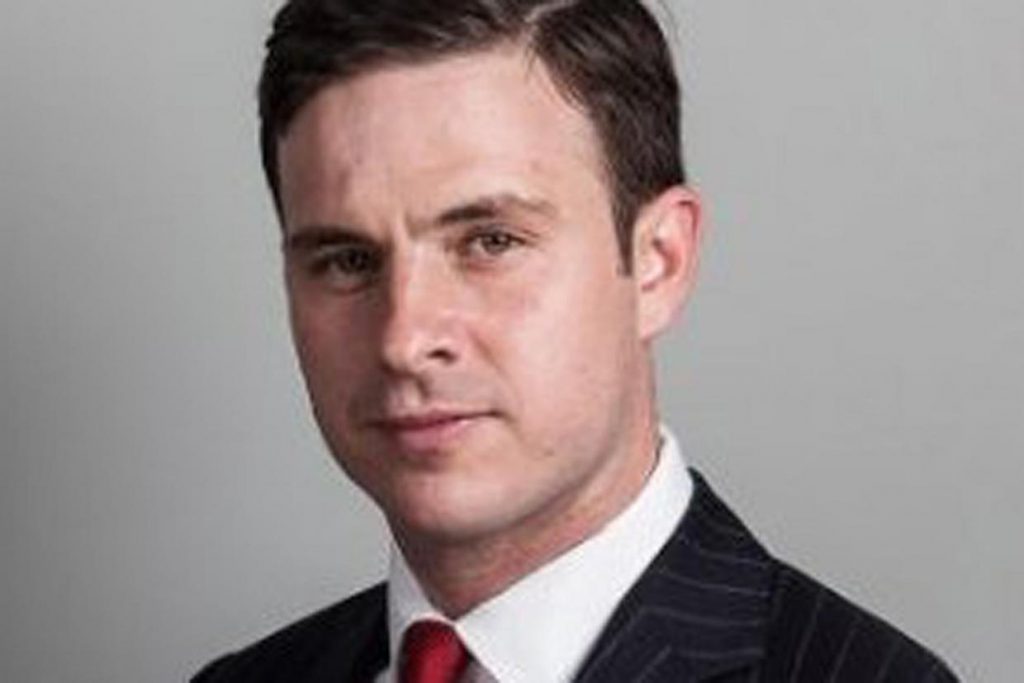 Alex di Francesco, 36, was accused of yanking down the 24-year-old's tights and grabbing her bottom after she had refused to have a one-night stand.
The criminal barrister had invited her to look around his office at 25 Bedford Row chambers after they had met in Daly's wine bar, opposite the High Court.
He let her try on his wig and gown and they kissed in his basement office, before he took her on a tour of the chambers.
She claimed di Francesco had tried to grope her and squeezed her naked bottom when she refused to have sex with him, complaining that she was "pathetic" for not having a one-night stand.
But the barrister, who was called to the Bar in 2008, said the woman had lied about aspects of the incident, and insisted they kissed and cuddled consensually until she "abruptly" told him to stop touching her bottom – which he did immediately.
Di Francesco, who lives with his father near Harpenden in Hertfordshire, broke down and wept as Deputy District Judge Nicholas Wattam found him not guilty of sexual assault, at the end of a one-day trial at Highbury Corner Magistrates Court.
"You stated in interview you made a misjudgement in taking (the woman) to chambers that night, and I don't disagree", the judge said, but he ruled that he could not be sure of the woman's account of the incident.
He said: "She told me when she was in the conference room the room was spinning and she was later sick. I can't be sure events unfolded in the way she described.
"Mr di Francesco gave evidence which was consistent and without exaggeration. Specific details were given and his account is credible – I prefer his account.
"I accept it is reasonable to assert one thing led to another in a consensual way, but once she gave the impression Mr di Francesco may have stepped over the mark he stopped what he was doing."
Di Francesco said he flirted with the woman and her friend in the wine bar, then invited her to look around his chambers at the end of the night as he collected his belongings.
They kissed at his basement desk, she tried on his wig and gown, and they locked lips again in the grand conference room during a tour.
Mr di Francesco said the night turned "odd" when she lay on the floor and asked him to join her as "big spoon".
"Initially I thought it was a slightly odd request, it just seemed like a slightly odd thing to say but I thought it was a way of trying to progress matters," he said.
"It was an error in judgement, I should have said I don't want to lay on the floor."
He said they were kissing on the floor when he slipped his hand under her tights and on to her bottom, but she immediately told him to stop.
"I was surprised given the situation, it didn't seem like an overly forward thing to do in the circumstances, but I immediately pulled my hand away", he said.
Di Francesco said they lay in an awkward silence for several minutes, and when he tried to leave the woman begged him to come back to her house in south London to "spoon" some more.
"I started to think I need to get out of here, I was caught in a position where we were lying in the dark in chambers with someone who wanted to just lie with me", he told the court.
Di Francesco said she then berated him for refusing to come home with her and threw up in the chambers disabled toilet before they went their separate ways.
He said he "thought I might get an apology" from the woman, but instead she called the police and reported him for sexual assault.
The barrister put his career on hold to fight the charge, and was supported in court by friends and colleagues.
Jeremy Dein QC, a senior colleague at 25 Bedford Row, praised him as "friendly, polite, and respectful person", while other colleagues told the court di Francesco was never inappropriate with women.
During his evidence, di Francesco admitted the unusual chambers tryst, in the early hours of January 30, had been "foolish" and "stupid", adding that the fallout "has been one of the more difficult times in my life".
He was found not guilty of one count of sexual assault.
Standard.co.uk