Ian Kirby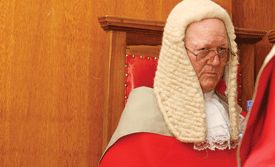 President, Botswana Court of Appeal (2010-present); Attorney General (2003-2005)
Ian Stuart Kirby, born in 1945, has served as president of the Court of Appeal in Botswana since 2010. A former private attorney and tax specialist, Kirby was Botswana's deputy attorney general from 1990 to 2000 and served as a High Court judge from 2000 until late 2003, when he ascended to the post of attorney general. He eventually returned to the High Court bench in 2006. Kirby founded the Mokolodi Wildlife Foundation and was lead counsel for a commission that led to the creation of Botswana's Directorate on Corruption and Economic Crime.
Inside the Mossack Fonseca data  One of many shareholders in offshore companies, some of which owned UK real estate
Kirby, president of Botswana's Court of Appeal, was one of dozens of shareholders of seven British Virgin Islands companies. He first appeared in documents sent to Mossack Fonseca as a shareholder of Bellbrook Estates Limited in May 2005, while Kirby was attorney general of Botswana. Bellbrook Estates Limited carried out unspecified activities in the United Kingdom, according to a 2014 list by Mossack Fonseca of active companies for which it served as registered agent. Although specific details of the offshore companies in which Kirby held shares are not available, at least three of those BVI firms held properties, including commercial real estate, in the United Kingdom.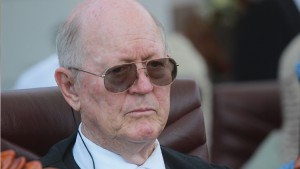 Response
Kirby said that the companies were special purpose vehicles formed by a joint venture to acquire, develop and resell a particular property in the UK, as an investment. He said that he and his wife were persuaded to invest a portion of their savings in the companies in hopes of receiving a return on investment that would keep them ahead of inflation, investing the minimum allowed, he said. "One or two have worked out, but most not, because the worldwide recession intervened. Overall we have lost most of our investment," he said. He said that they retain an interest in only two of the companies, one of which they hope will allow them to recover their investment and the other of which they hope may provide a modest profit.
Culled from icij website