The 2021edition of Lawyers Table Tennis Open( Mfon Usoro cup) will hold on the 9th of October at the National Stadium,Lagos. This will be the 12th edition since inception in 2009. The event did not take place in 2020 because of Covid-19 restrictions.
Lawyers' Table Tennis Open (MFON USORO CUP) founded in 2009 has grown to be the biggest sporting event among Lawyers in Nigeria.

The idea was inspired by a vision to promote the culture of leisure and healthy living among lawyers and a mission to use sports to create a platform upon which the vision would be realized. The title right is held by a well-known Nigerian Lawyer Mfon Usoro who till date sponsors the annual event which is the biggest sporting event among lawyers in Nigeria.
On the 17th of October 2009, the first official final of the tournament was held at the National Stadium in Lagos. The title of the tournament is named after her "LAWYERS' TABLE TENNIS OPEN, MFON USORO CUP". Till date, she is the single highest sponsor of the event.
The event conforms to International standards. This is made possible by the synergy which has been formed between the organizers of the event and the Nigerian Table Tennis Federation. The event is officiated by the umpires of Nigerian Table Tennis Federation and world class coaches are also integrated into the Tournament. It has also enjoyed the sponsorship of multinational companies like Airtel,FCMB,Access bank, Premium pensions
Below is the list of top competitors since inception
2019
1st- Yahaya Olarewaju
2nd-Ajila Oladapo
3rd- Kabir Adeleke
2018
1st- Yahaya Olarewaju
2nd- Seye Oki
3rd- Joshua Nyengierefaka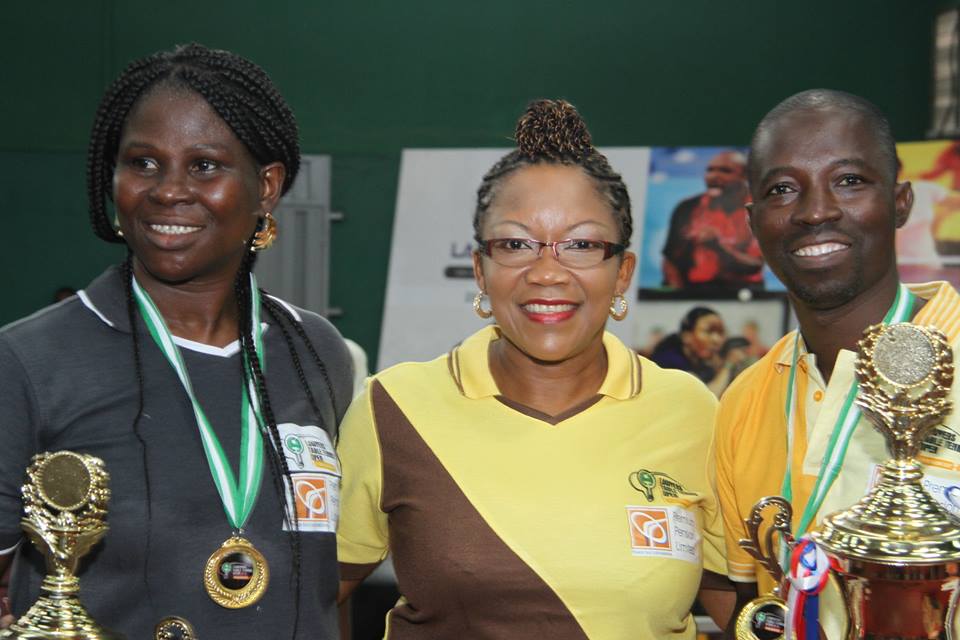 2017
1st- Tunji Abdulhameed
2nd- Raphael lpinyomi
3rd- Adeleke Kabir
2016
Kabir Adeleke 1st
Tunji Abdulhameed 2nd
Adeyinka Aderemi 3rd
Muritala Toyin Usman 4th
Remi Alli 5th
Olusegun Fabunmi 6th
Leye Olubajo 7th
Ore Moshood 8th
2015
Tunji Abdulhameed No 1
Kabir Adeleke No 2
Olusegun Fabunmi No 3
Ore Moshood No 3
Wale Oduwole No 4
Oshodi Dayo No 5
Adedeji Tunde No 6
Munirudeen Liadi No 7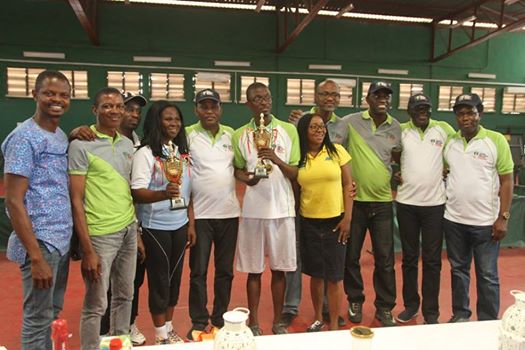 2014
Tunji Abdulhameed No 1
Olusegun Fabunmi No 2
Kabir Adeleke No 3
Chidi Ezeikpe No 4
Dayo Oshodi No 5
Ore Moshood No 6
Leonard Ebie& Babatunde Salami No 7
2013
Tunji Abdulhameed No 1
Adeyinka Adeyemi No 2
Kabir Adeleke No 3
Ore Moshood No 4
Olusegun Fabunmi No 5
Victor Opara No 6
Okwudili Obiagwu No 7
2012 RANKING
NO1. ADEYINKA ADEYEMI
NO 2. TUNJI ABDULHAMEED
NO3. WOLE ODUWOLE
NO 4. ORE MOSHOOD ABDULLAHI
NO 5. OLUSEGUN FABUNMI
NO 6. DAYO OSHODI and CHIDI EZEIKPE
NO 8. KABIR ADELEKE
2011 RANKING
ODUWOLE OLAWALE NO 1
MOSHOOD ABDULLAHI NO 2
TUNJI ABDULHAMEED NO3
DAYO OSHODI NO 4
EVANS ANYANWU NO 5
OLUSEGUN FABUNMI NO 6
MUNIRUDEEN LIADI NO 7
ONYEKA ANIONWU NO8
2010
OLUSEGUN FABUNMI NO 1
ADEDAYO OSHODI NO 2
ONYEKA ANIONWU NO 3
JOHN OKORO NO 4
MUNIRIDEEN LIADE NO 5
OLOYO BERNARD NO 6
OKECHUKWU IFEANYI NO 7
2009
1st LEKAN IJELU
2nd DAYO OSHODI
3rd LOOKMAN AGBOOLA
4th SHARAFA OLAITAN
5th JOHN OKORO
6th OKEY AKUNYILI
FEMALE:
2019
1st- Titilayo Osagie
2nd- Yetunde Martins
3rd- Sisan Ezeikpe
2018
Titilayo Osagie
Yetunde Martins
Zainab Olabode Shodunke
2017
Yetunde Martins
Titilayo Osagie
Sisan Ezeikpe
2016
Titilayo Osagie -1st
Yetunde Martins- 2nd
Taofik Odunuga- 3rd
2015
TitilayoOsagie – 1st
Yetunde Martins-2nd
Zainab Abiola- 3rd
2014
Titiayo Osagie
Yetunde Martins
Anne Aimua
2013
Titilayo Osagie -Ist
Susan Ezeikpe 2nd
Ganiat Alliu 3rd
2012
Titilay Osagie
Sisan Ezeikpe
Yetunde Martins
2011
Titilayo Osagie
Yetunde Martin
Ezeikpe Sisan
2010
Titilayo Osagie
Ezeikpe Sisan