"Today we march
Today we stand
Today we make our voice heard"
Law Society of Kenya- Nairobi Branch
Following the release of Hassan Nandwa, the Law Society of Kenya called out Advocates to the street today for a  peaceful demonstration against the extrajudicial abduction of lawyers in the line of duty, Courtroom Mail reports.
The Lawyers handed over petitions to the AG, Parliament and the Inspector General of Police; the petitions are demanding the Security agencies to abandon the policy of abduction and enhanced disappearance of its citizens and instead promote the rule of law.
Law Society of Kenya CEO, Mercy Wambua who was present during the procession said there was need from the country to have policy and legislation reforms as well as ratify international instruments to end unexplained disappearances.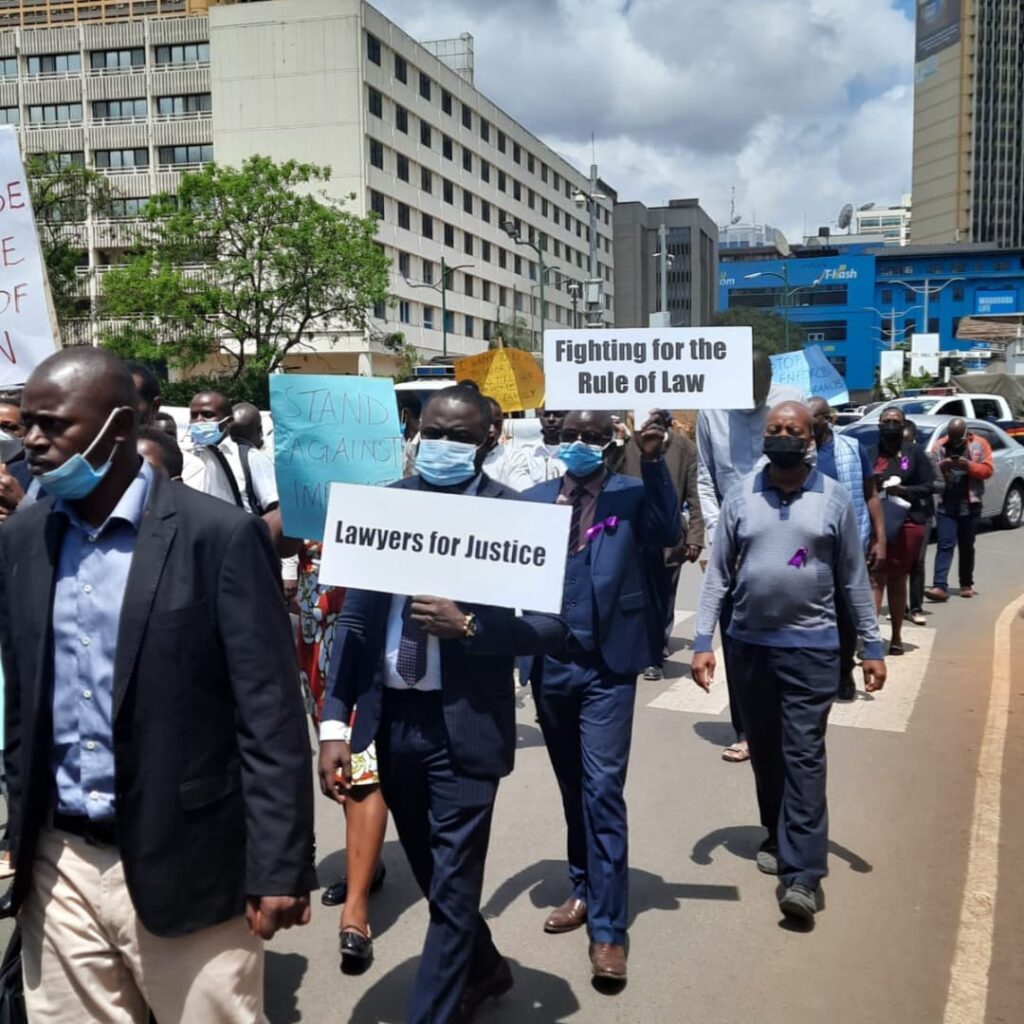 Hassan Nandwa a lawyer disappeared for more than a week after his abduction. Nandwa was dumped about 200 kilometers away from Nairobi where he was found alive by a good Samaritan.
It is not clear who was behind his abduction and where he was during that time and his client and ex- terror convict Elgiva Bwire is yet to be found. The two went missing since October 28 after Bwire was released from jail.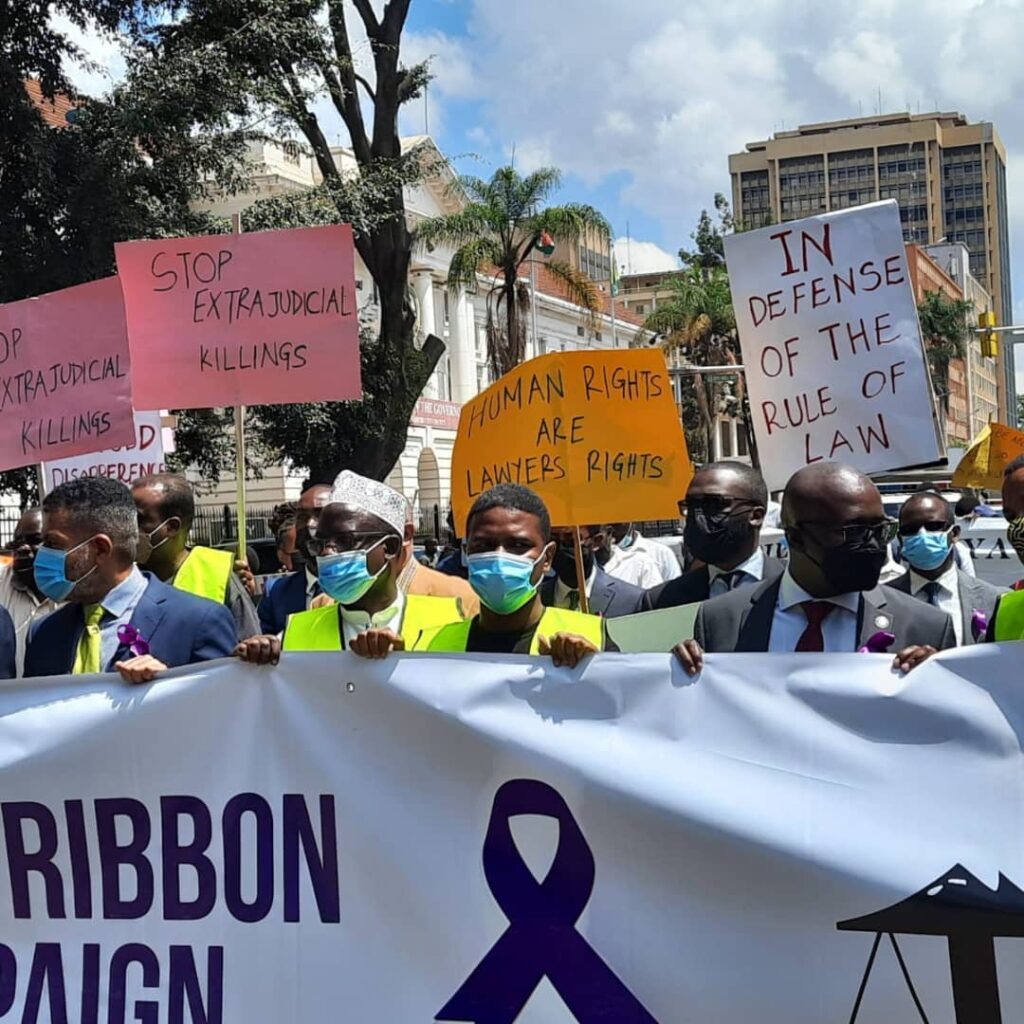 In a release made available to Courtroom Mail, the Law Society of Kenya had filed a case seeking for orders of Habeas Corpus vide Constitutional Petition Number 467 of 2021 between Law Society of Kenya, Wilson Hassan Nandwa & Elviga Bwire as petitioners against The Attorney General , Director Of Public Prosecution, Inspector General of Police, Safaricom Limited and Independent Policing Oversight Authority where they have obtained an order of court to produce the 2nd and 3rd Petitioner before a court of law within 24 hours of issuance of the order.
The court also ordered Safari com Ltd to supply the 1st Petitioner and produce before the court the phone records and logs of the 2nd petitioner from 9am on Thursday 28th of October to the midnight of 2nd November 2021.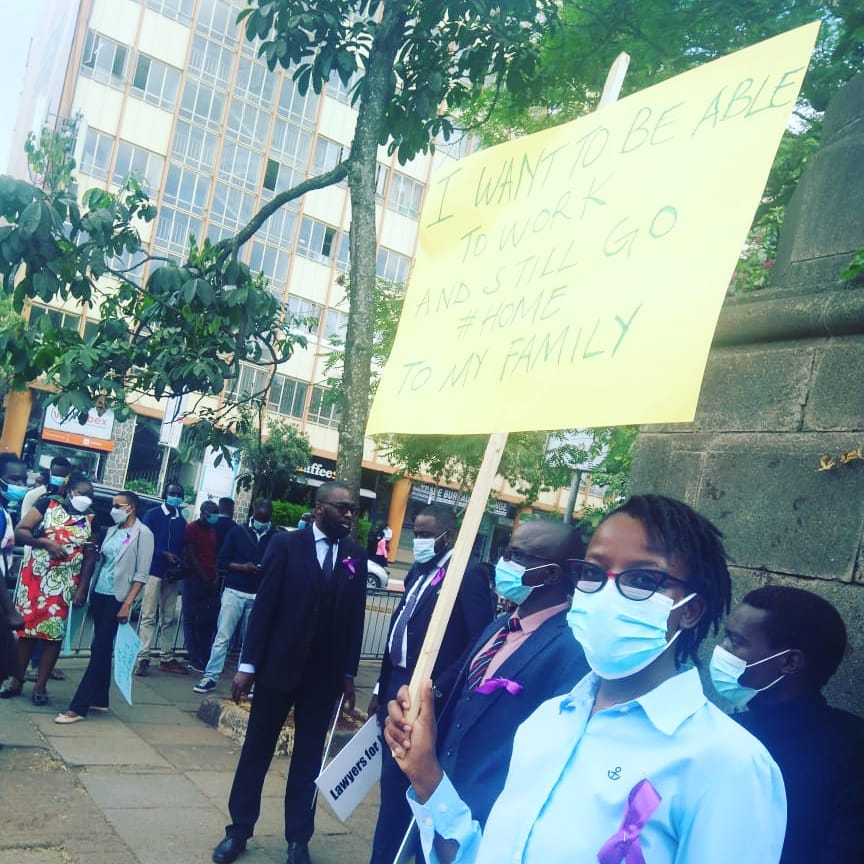 Mvita MP, Abdulswamad Nassir at the protest assured the protesters that he is ready to mobilise legislators to petition for the removal of Inspector General of Police, Hillary Mutyambai from office over increased cases of extrajudicial killings and forced disappearances.