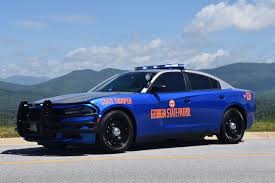 A police officer is under investigation after he told a woman 'we only kill black people' during a traffic stop.
Dashcam footage shows Cobb County Lt. Greg Abbott trying to put the woman at ease as he speaks to her through the window of her car in Georgia.
He tells her to use her phone which is on her lap, but she explains she's cautious after seeing 'videos of cops'.
The cop replies: 'But you're not black. Remember, we only kill black people. We only kill black people, right?'
The woman is heard nervously laughing.
Police chief Mike Register told WSB-TV that it should not have been said 'no matter what context it was said in'.
An investigation was launched on Friday.
Suri Chadha Jimenez, who is representing the woman, said he believes the officer was being sarcastic. He added it's 'unacceptable' and 'makes you cringe when you hear it'.
Attorney Lance LoRusso said Abbott was trying to 'escalate' a situation.
He said: 'Lt. Greg Abbott is a highly respected 28-year veteran of the Cobb County Police Department.
He is cooperating with the department's internal investigation and will continue to do so. His comments must be observed in their totality to understand their context.
'He was attempting to de-escalate a situation involving an uncooperative passenger. In context, his comments were clearly aimed at attempting to gain compliance by using the passenger's own statements and reasoning to avoid making an arrest.'
metro.co.uk