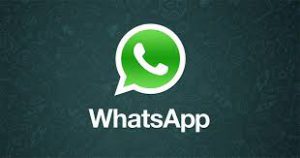 Burundi police say they have detained eight people accused of being members of a WhatsApp group for defaming the government and insulting public institutions.
Police spokesperson Pierre Nkurikiye said on Thursday the eight were among 54 people arrested in the capital, Bujumbura, on Saturday. Nkurikiye says all but the eight were released the same day.
Rights groups say the continued detentions are another example of the shrinking democratic space in Burundi following President Pierre Nkurunziza's contested pursuit of a third term in office last year. Many opposed that, calling it unconstitutional.
At least 500 people have died in Burundi since April 2015 in a crisis caused by Nkurunziza's extended tenure.
Patrick Nduwimana, president of the Burundi Radio Association, says the latest detentions show that the regime is becoming more totalitarian.
news24.com