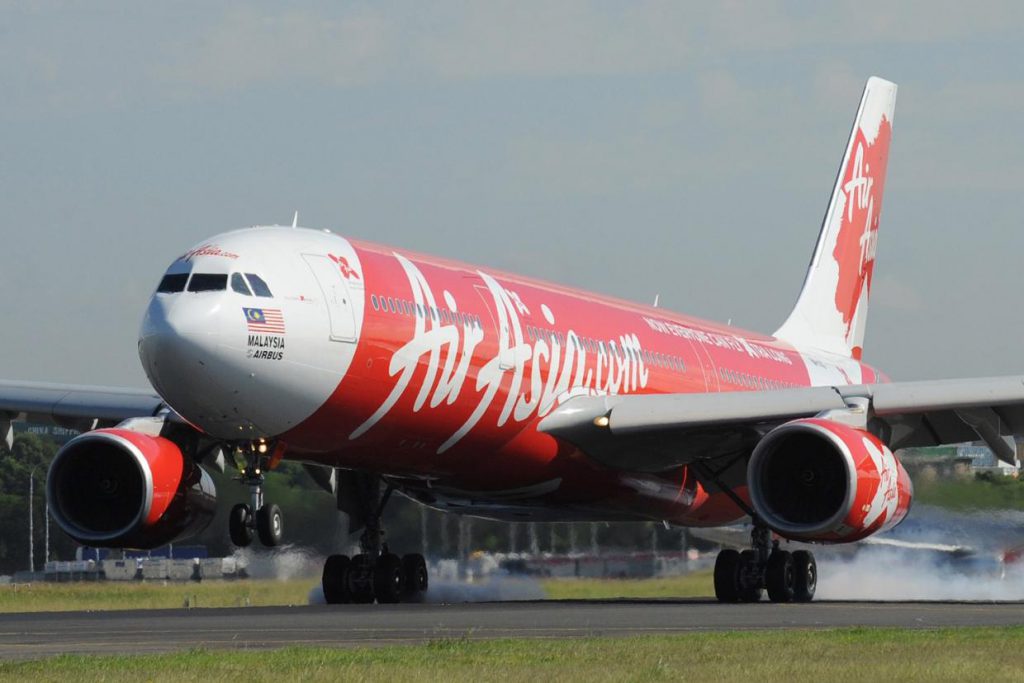 A plane bound for Malaysia from Sydney ended up landing over 6,000km away in Melbourne because its pilot put the wrong coordinates in.
Passengers were left baffled as the AirAsia flight touched down seven hours earlier than expected in an airport just 722km from where they had taken off.
An air safety investigation has found that a combination of data entry errors, crew ignoring unexplained noises from the computer and bad weather are to blame.
The Australian Transport Safety Bureau report, published today, claims the issues arose after missing earmuffs prompted the captain and first officer to do each other's usual pre-flight checks.
The captain apparently manually copied coordinates from a sign outside the cockpit window into the system, which the report states resulted in a "data entry error".
It said: "This resulted in a positional error in excess of 11,000km, which adversely affected the aircraft's navigation systems and some alerting systems."
The report stated that various message alerts and sounds were ignored by the crew. One, which blared "Terrain! Terrain!", startled the pilots but was overruled as the path ahead was obviously clear.
However, when the plane engaged autopilot at 410ft, it began to track to the left and towards another runway.
As the navigation systems failed further, the pilots requested to make a "visual landing" at Sydney – a landing made without the use of navigation systems.
However, the bad weather and visibility led air traffic control to send the flight to Melbourne instead.
AirAsia said that all aircraft have now been equipped with upgraded flight management systems since the incident.
A spokesperson said: "AirAsia X would like to stress that we have in place robust management systems to monitor and prevent similar incidents from reoccurring.
"We also wish to reiterate that we have regularly passed safety and security audits conducted by various international regulators, including the IATA Operational Safety Audit (IOSA). We remain committed to ensuring our compliance to all safety and security regulations."
standard.co.uk