In October 2009, the first finals of Lawyers Table Tennis Open( Mfon Usoro cup) was held at the National Stadium ,Lagos. That year,it was an all male tournament. The following year,2010, the female category was introduced and Titilayo Osagie became the first woman to win the female competition. She went ahead to win it in 2011, 2012,2013,2014,2015,2016,2018,2019,2021 .

She was first defeated in 2017 by Yetunde Martins. The event didn't take place in 2020 because of Covid-19 restrictions.
In 2022 Victoria Emeghebo defeated Titilayo Osagie in a keenly contested finals.
Her Victory was significant in three ways.
First, defeating Titilayo Osagie was a remarkable thing in itself. Titilayo is a passionate and active table tennis player who gets involved in other table tennis tournaments aside the LTTO( Mfon Usoro cup).
Secondly, 2022 will be the first time a young lawyer will ever win the female category of the tournament. She was 6 years post call at the time.
Thirdly, she was four months pregnant at the time she competed and won.This is quite emotional for the Lawyers Table Tennis Open( Mfon Usoro Cup) community.
The moment she won was captured in pictures. Many of them will make the list of the most memorable moments of Lawyers Table Tennis Open(Mfon Usoro Cup)
Ogunfunmilayo Aminat Abosede lifts Victoria Emeghebo Up after the last game– This picture was the best picture of the tournament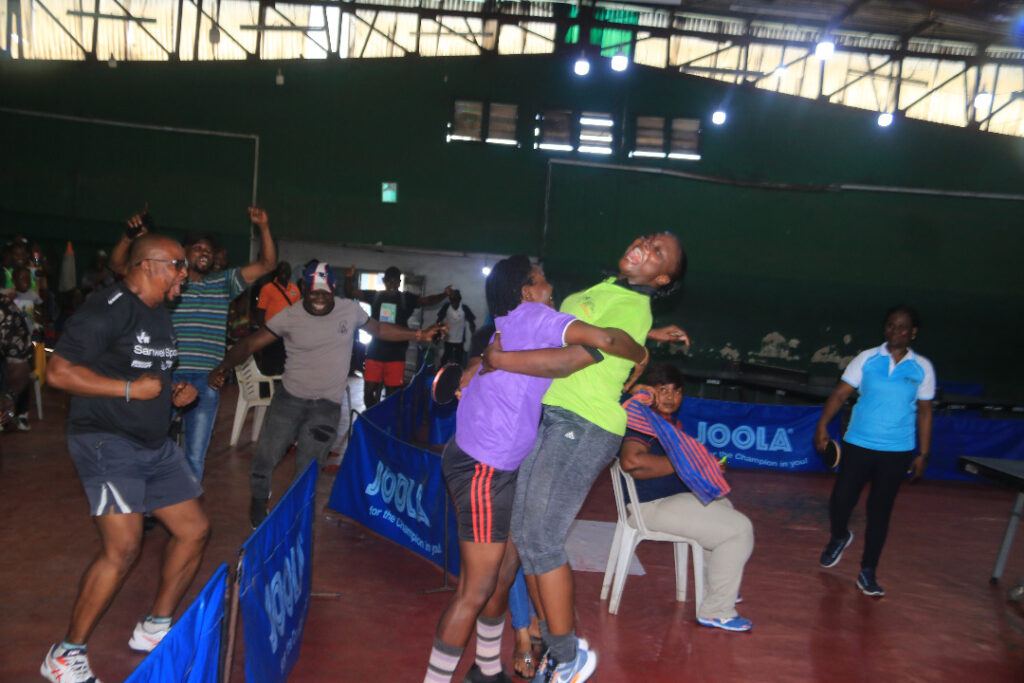 The kids were not left out of the excitement
Titilayo Osagie congratulates Victoria.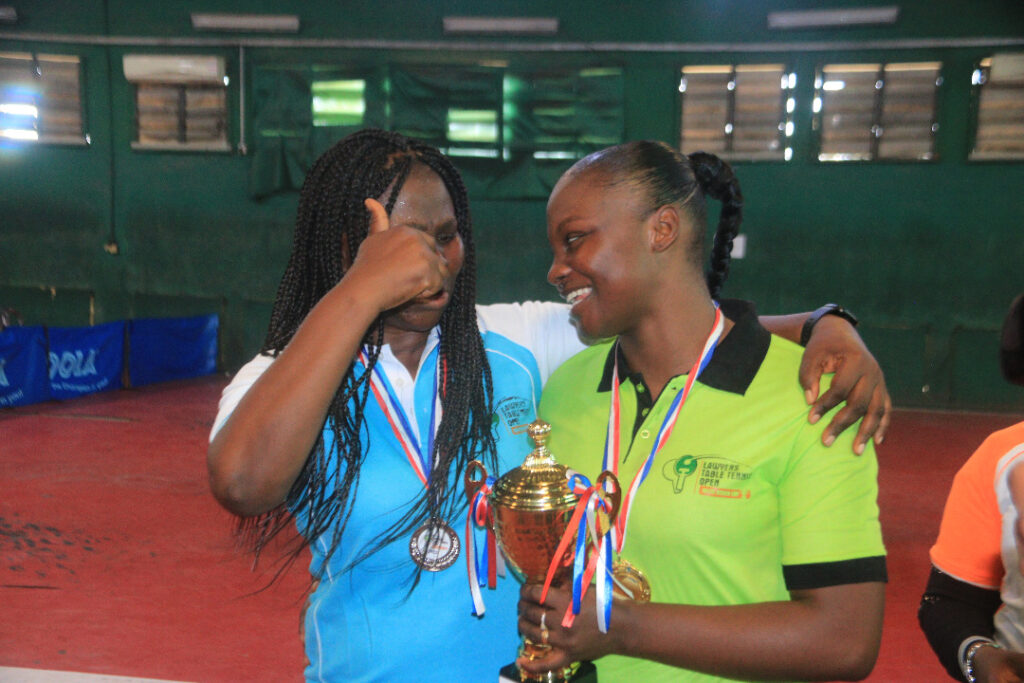 The guys were already celebrating before the game ended- They saw it coming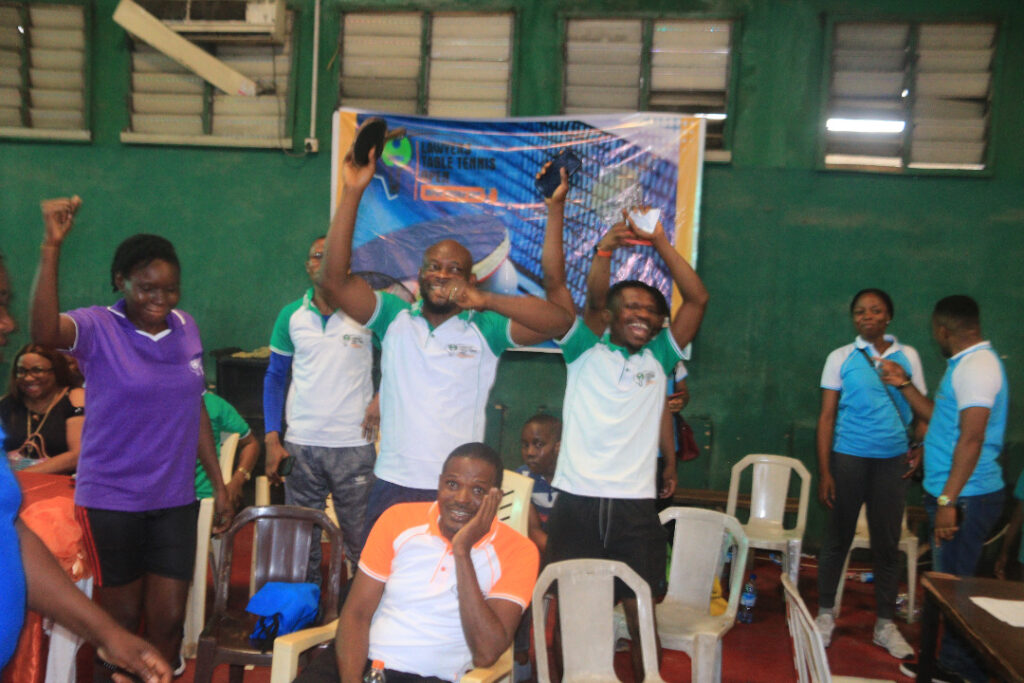 The power of Victory-The Power of Sports- It forges friendship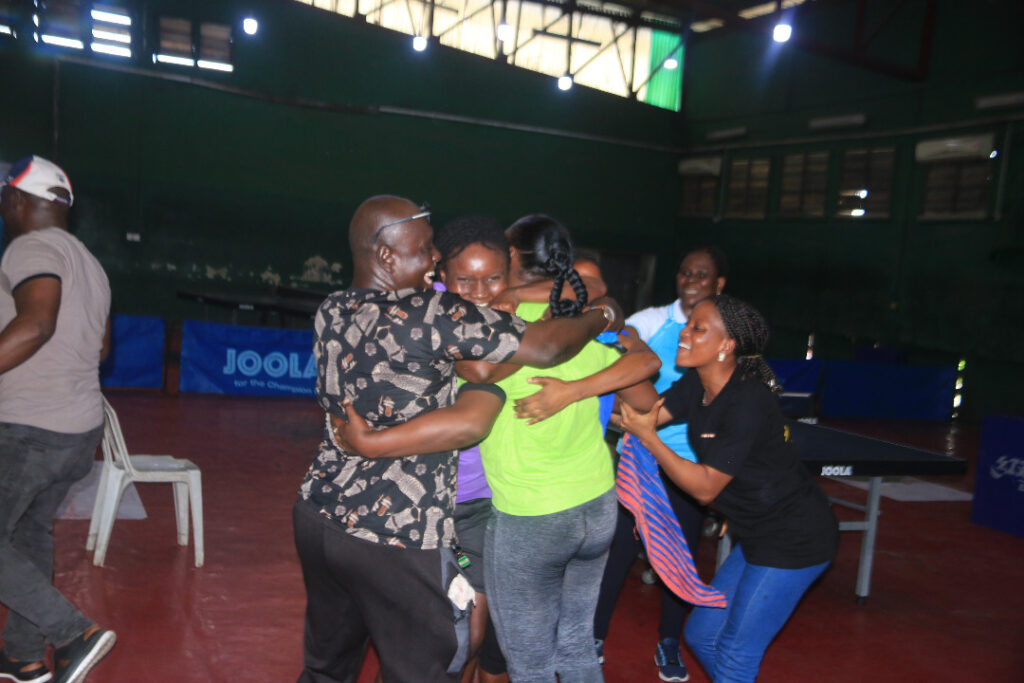 Titilayo Osagie's husband congratulates Victoria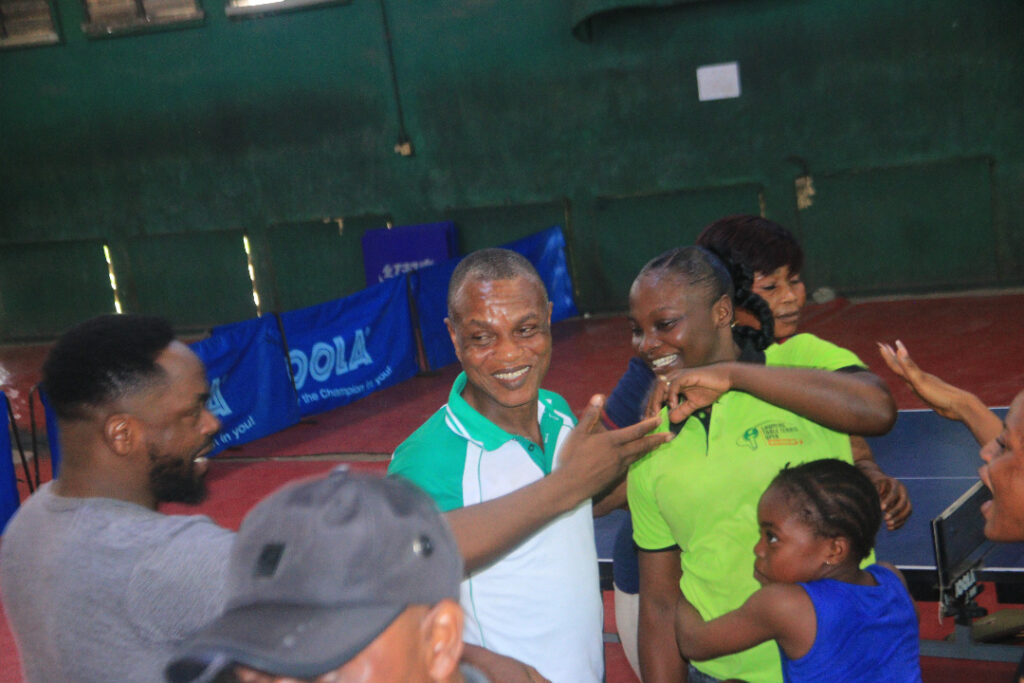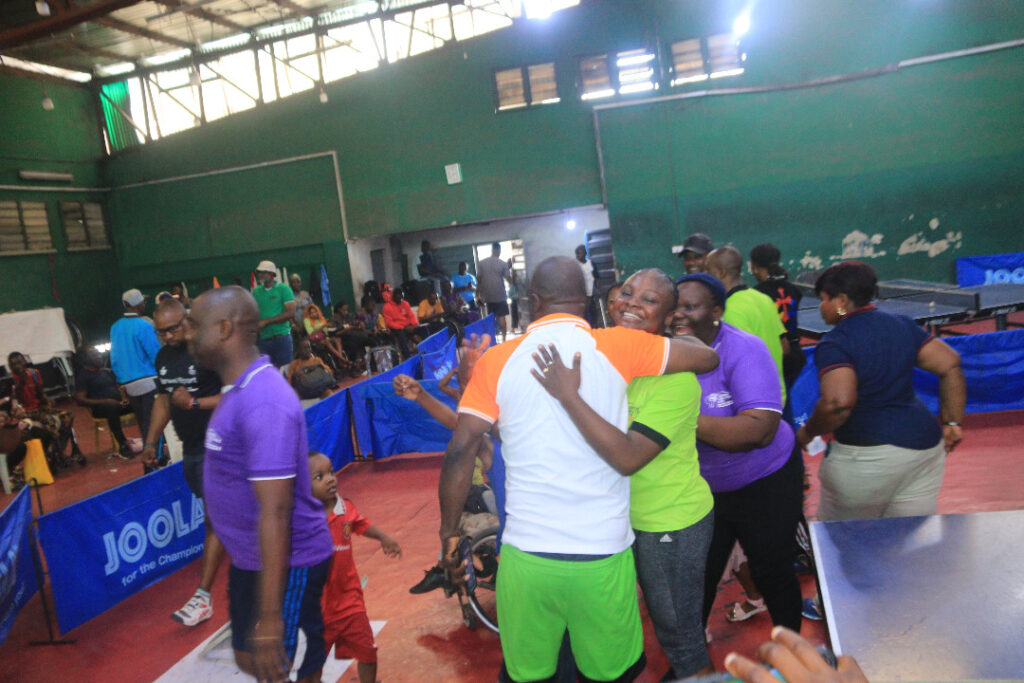 Kisses are in order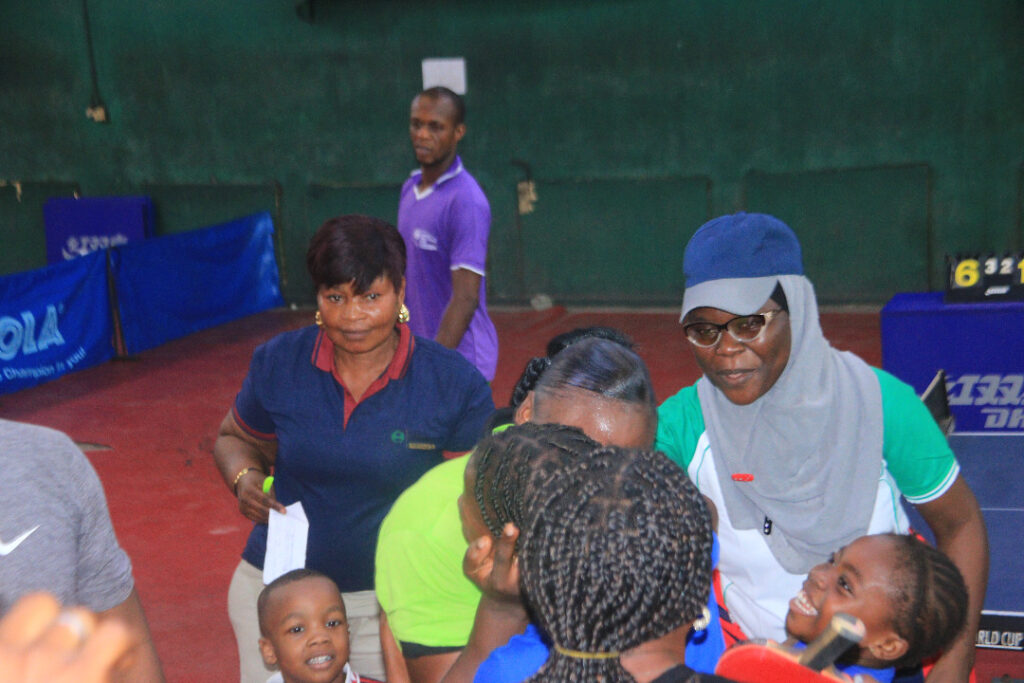 Guess who is holding the trophy with her?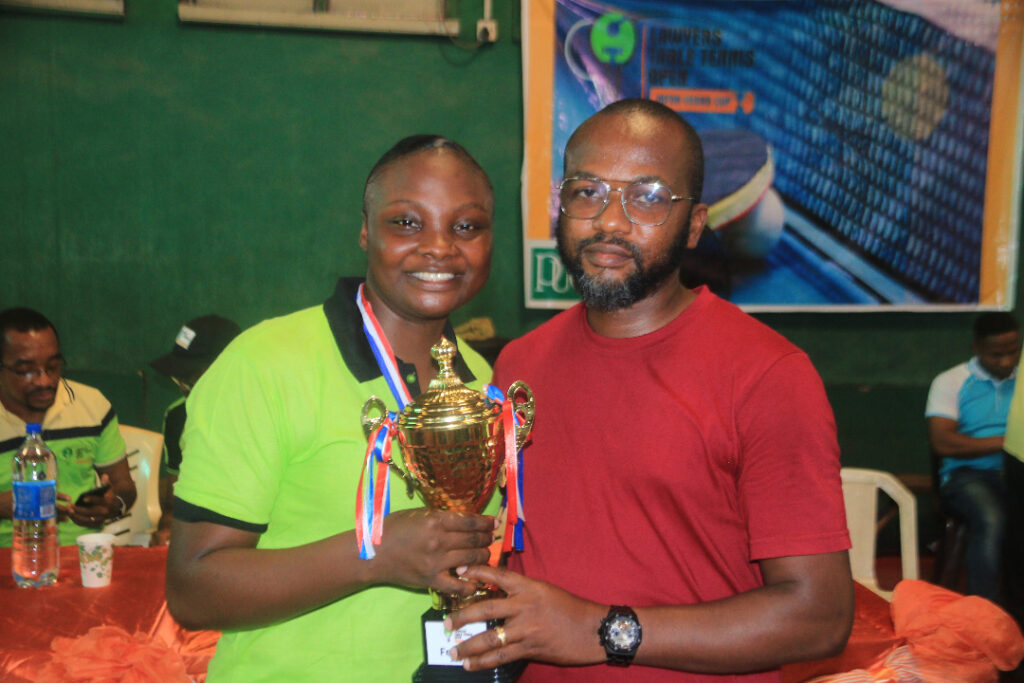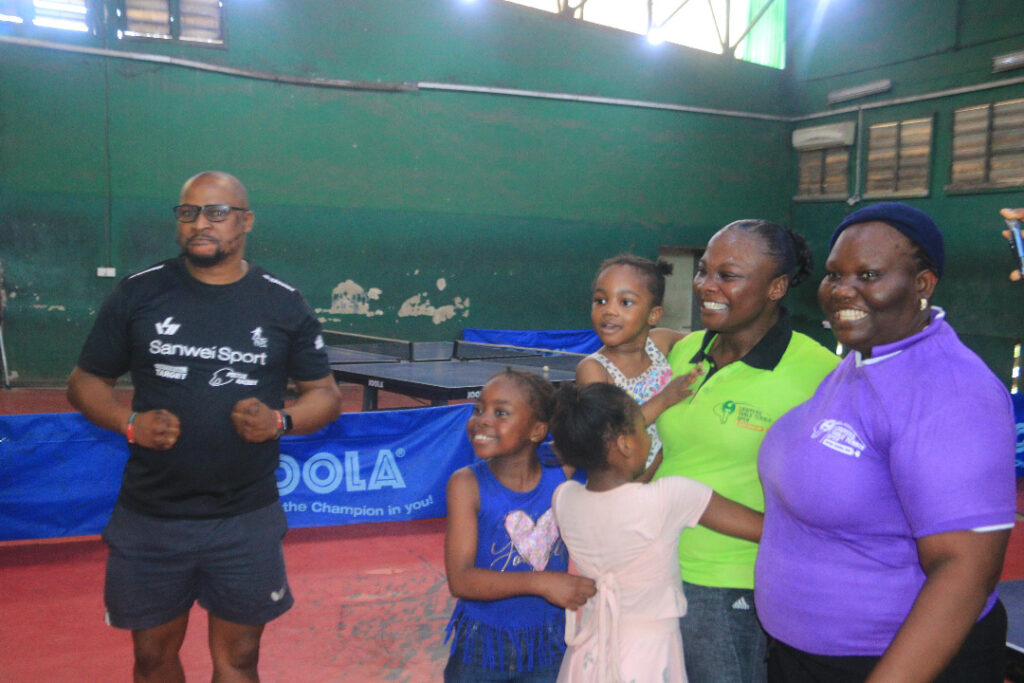 Victoria receives the Prize from Mrs Efe Etomi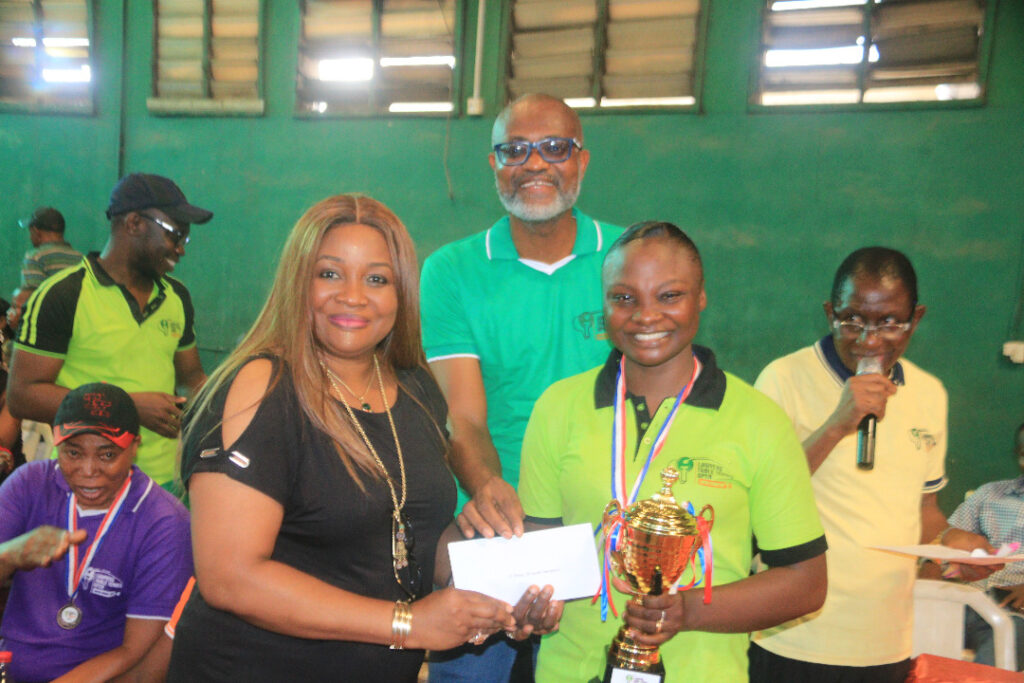 Victoria Emeghebo lifts the 2022 trophy- Lawyers Table Tennis Open- (Mfon Usoro Cup)