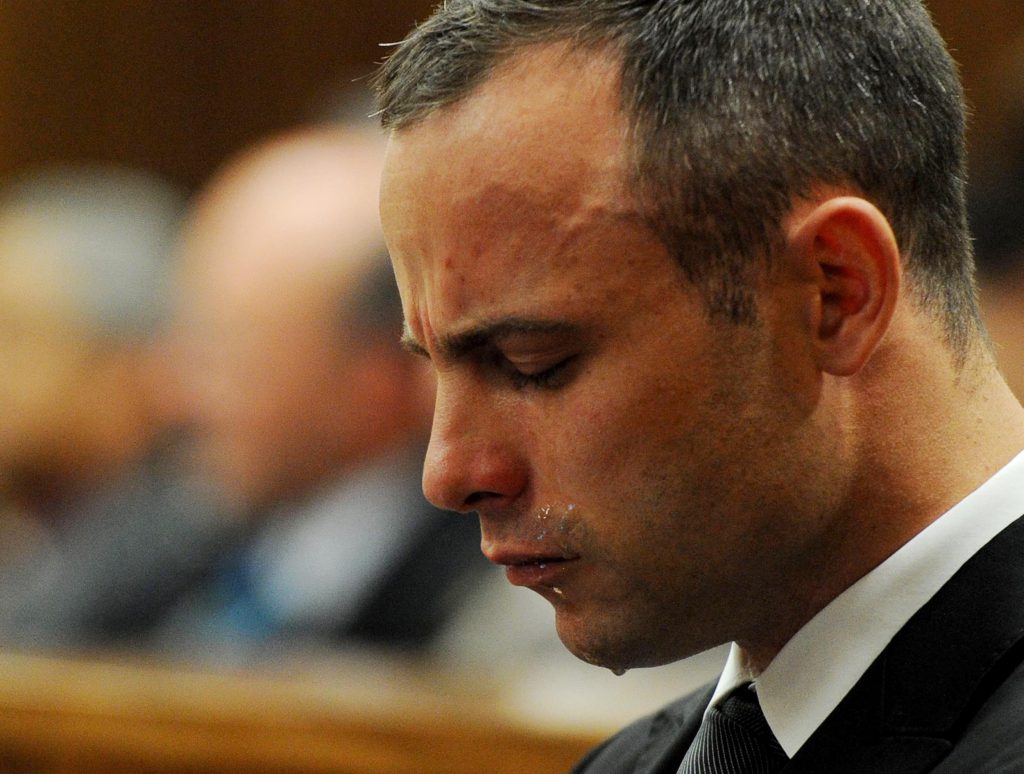 Oscar Pistorius, the jailed Olympic athlete, has reportedly been put on suicide watch following mysterious wrist injuries that landed him in hospital earlier this month.
Prison officials told South Africa's City Press newspaper that the athlete, who is serving a six-year sentence for murdering his girlfriend Reeva Steenkamp, was under 24-hour monitoring, with increased cell visits by wardens.
Some sources told the paper that razor blades were found in the disgraced athlete's cell last Saturday afternoon, and that his wrist injuries, described as "severe", were self-inflicted.
Prison authorities have launched a probe into the incident.
"Our internal investigation is at an advanced stage," said Singabakho Nxumalo, a correctional services spokesman.
The 29-year-old double-amputee, who is being held at the Kgosi Mampuru II Prison in Pretoria, had told prison officials he sustained the injuries falling off his bed.
According to the newspaper, the injury occurred soon after he had an altercation with prison officials over medication prescribed by state doctors.
The Paralympian had refused to take the medication, saying it was "toxic" and demanded to be given medication prescribed by his private doctor.
He alleged that the prison official wanted to kill him and demanded to be transferred to another jail.
Wardens also raided his cell and found a pair a scissors, prescription drugs and "toxic pills".
Pistorius's family has denied reports that the "Blade Runner" who made history by being the first disabled person to compete with able-bodied athletes in the 2012 London Olympics had tried to harm himself.
Pistorius initially escaped a murder conviction for shooting his girlfriend Reeva Steenkamp through a locked bathroom door three years ago.
An appeal by prosecutors saw his manslaughter conviction upgraded to murder, and in July he was sentenced to a six-year jail term.
But prosecutors have said they would push for a longer sentence, saying six years was "shockingly lenient".
Telegraph.co.uk