The NBA Lagos female team began a robust training today in preparation for the female soccer event at the Annual General Conference of the Nigeria Bar Association (NBA) coming up later this month from 18th to 26th of August.
It can be recalled that the TCCP announced an increase in the funding for the female event donated by the former Governor of Lagos State and current Minister of Power, Babatunde Raji Fashola. The announcement has triggered a lot of interest in the female event .
The members of the female team, numbering about 20 at the training ground today, were excited as Mr Bisi Makanjuola gave a boost to the training by donating a set of high quality Jerseys, 15 pairs of hose, two footballs, training cones, skipping ropes, two sets of training bibs, red and yellow cards.
The Captain, Glory Ejike thanked him saying that the donation was a big morale booster.
The Chairman of the NBA Sports and Recreation committee, Anthony Atata who was present at the venue thanked Mr Makanjuola for a timely and thoughtful intervention which came at time the Sports Committee needed the donations the most.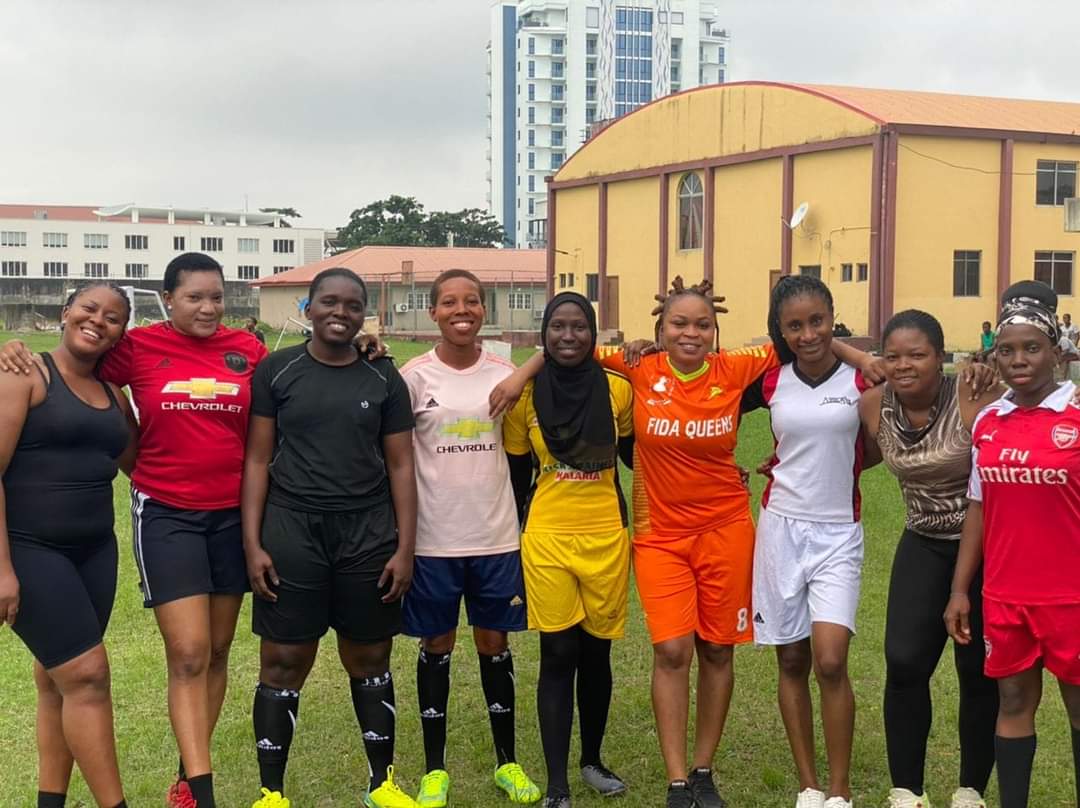 Dr Echefu Ukattah, a partner at Olaniwun Ajayi, Mr Moshood Abiola a former Secretary of the Branch with some other members of the Branch were there to witness the female team train.
Bisi promised to continue supporting the team and assured them that he will attend all their matches .