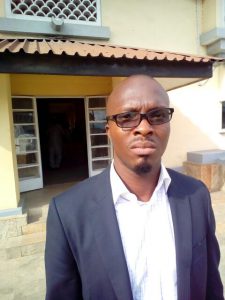 Nduka Eweliku caused an uproar at the October monthly meeting of the Nigerian Bar Association Lagos.
The DSS arrest of Judges was the primary issue for discussion at the meeting with many Lawyers condemning the raid. However,when Mr Nduka was given the Microphone to speak,he departed from the popular position of the Lawyers at the meeting and applauded the arrest of the Judges.He also advanced for the prosecution of Senior Lawyers especially senior advocates of Nigeria who were involved in any bribery allegation.
He pointed out that a Junior Lawyer was disbarred because of an N80,000.00 (About $300) brief while many senior lawyers involved in Multi dollar scandals are still practising law.
He also pointed out that Lawyers are not being briefed now on grounds of competence especially in election cases but on the grounds of who can reach the Judge.
According to him, this has made  it impossible for  honest and hard working Lawyers to handle   big briefs.
While some Lawyers applauded him,some criticised him but Mr Nduka stepped out of the meeting feeling satisfied with his bold stand which many lawyers believe has merit.