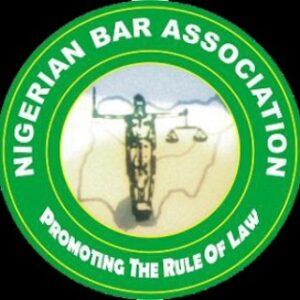 The Nigerian Bar Association (NBA) on Thursday signed a Memorandum of Understanding (MoU) with the Office of the Senior Special Assistant to President on Sustainable Development Goals (OSSAP-SDGs), to ensure indigent Nigerians access justice.
Princess Adejoke Orelope-Adefulire, the Senior Special Assistant to the President on SDGs, at the signing of the MoU with the NBA in Abuja, said the partnership was to achieve goal 16 of the SDGs. She said the targets being addressed by the partnership relates to peace, access to justice and building of strong and efficient legal institutions for good governance. Orelope-Adefulire pledged the commitment of her office to the implementation of the MoU by jointly sourcing for the resources to attain the objectives. She said the promotion of access to justice, respect for rule of law and the protection of human rights were the agreed objectives of the partnership.
The presidential aide said the facilitation of the realisation of SDGs by 2030; reforms in the administration of justice sector and the development of strong legal institutions were other objectives of the partnership. She said the signing of the MoU would execute some laudable projects in the legal and judicial sector, adding that 'pro bono' (free) services would be encouraged under the collaboration. According to her, my experience as a commissioner and deputy governor of Lagos state revealed monumental oppression, deprivation and abuse of the underprivileged, indigent and vulnerable groups. "This arises simply because of a lack of social and financial capacity to protect and enforce their rights when trampled upon. "This one of the motivating factors for this partnership to provide opportunity for stakeholders to come together to mitigate, defend and protect these vulnerable groups," she said.
Mr Abubakar Mahmoud, the President of NBA, said the signing of the MoU followed a proposal by the NBA to initiate projects relating to goals 16 and 17 of the SDGs. He said the projects were designed to promote rule of law and equal access to justice for all. According to him, the signing of the MoU shows that enthronement of rule of law, access to justice, eradication of corruption and strengthening of transparent institutions are indispensable requirements for sustainable development.
Mahmoud pledged the commitment of the NBA to ensure full implementation of the MoU. NAN