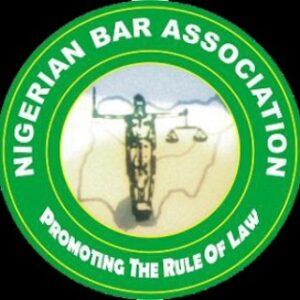 The President of the Nigerian Bar Association(NBA) yesterday called on all branches of the Nigerian Bar Association to recommend two young lawyers each that will receive free sponsorship to the Annual conference in August.
While this was received with excitement in some quarters,some members of the Lagos Branch of the NBA feel differently.
In a post by Philip Njeteneh, the immediate past Treasurer of the branch,titled DISRESPECTING LAGOS BRANCH,he said
"I consider an across the board sponsorship of two young lawyers per branch a disservice to NBA Lagos Branch.

Its no longer news that NBA gets about 30% of its entire income from Bar Practicing Fees(BPF) year in year out from Lagos Branch alone while Lagos Branch equally produce the highest number of NEC coopted members etc.

Sign up and get listed for free on the largest listing of lawyers in Africa.It is profitable

To now say every branch including those branches that do not bring up to 50 BPF payment to the national compared to Lagos Branch over 5000 is to liken it to Lagos state contributing the highest to VAT while a Zamfara that contributes NOTHING or the least gets more than Lagos in the sharing of VAT proceeds.

Looking for a Lawyer ? Search here

We should demand that our strength as a branch at least should be treated with RESPECT."
Mr Njeteneh continued by asking members of the Lagos branch who have the ear of the President of the NBA to stand up for the branch and demand for the proper recognition or else the branch will only be a big for nothing branch only useful  for garnering votes during elections and being  relegated to a minority status thereafter.