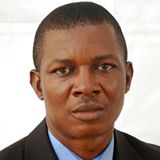 As conferees of this year's conference congregate in various locations in Lagos may I chip in some travel or movement guide –
This year we have China tabs (its not as if there is anything wrong with China made devices, after all the world is going China but the difference between the world's China and Nigeria's China is that Nigeria's China is always the lowest or no grade China as not only does our businessmen go to China to facilitate these low grade or no grade China products to Nigeria but our quality regulators are not up to their task to insulate Nigerian market from the influx of these low grade or no grade products from our geographical territories) as our conference materials meaning at least over 6000 conferees clutching similar tablets within the same event at the same time.
Chances of not returning with your tab is very high. At least about 200 conferees will not return home with their tab while at least another 100 will return home with a tab completely different from the one they were given by NBA. Another say 400 will return home with damaged tabs while another 500 will return home without such tab accessories like pouch, earpiece, charger etc.
How then do you safeguard yourself and your China tab from stories that touch?
ONE
Give your tab a mark that will differentiate yours from any other tab. You can for instance smash the screen of your tab to make it look unattractive.
TWO
Avoid charging your tab in public place particularly where you will not give undivided attention ( in fact, DON'T charge it in public place).
THREE
Ensure your tab and phones are fully charged from home before leaving home.
FOUR
Ensure you put your tab and phones on power saving mode, like disabling your most power consuming apps like video, music, internet, vibration etc.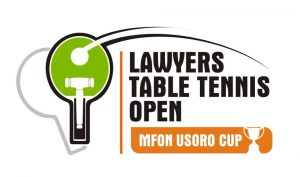 FIVE
Get at least one power bank and get it fully charged from home so you can get extra power should your tab or phone run down, and trust me, your China tab will run flat within two hours of your usage.
SIX
Come with a bag or something to put your valuables and when you do, don't leave them on the chair or ask someone (particularly someone you don't know) to look after them for you.
SEVEN
Leave your downloading till when you have guaranteed source of power, while you can download all conference materials from home and save them in your tab so you won't need internet to use them at the conference venue.
EIGHT
Take less photos with your China tab because photo by virtue of the flash consumes more power, besides the picture quality of the China tab is abysmally low, so why waste scarce power on a picture that will look like you took it with a pinhole camera anyway.
NINE
Try customize your tab ring tone so you don't join the conference choir of annoying China tones in the hall. Let your tone make you standout and traceable immediately if 'mistakenly' in some else's custody.
TEN
 Move about with your own charger if you must charge outside your comfort zone. If you can forget your charger at wherever you can equally forget your tab where you are charging outside your comfort zone.
ELEVEN
Your China tab was not made to last forever, at least let it last beyond the conference duration, therefore treat it like an egg that it is otherwise you end up looking for warranty assurances that is none existent.
You can add your own safety guides but with these few of mine, I just want to make UNCOMMON SENSE.
HAPPY CONFERENCE DELIBERATIONS
Philip Njeteneh served as the Financial Secretary and Treasurer ofNigerian BarAssociation,Lagos Branch