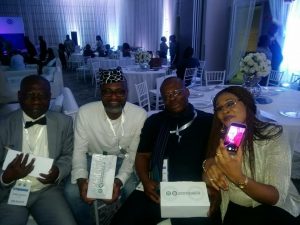 The International Bar Association (IBA)Conference held in Accra Ghana ended with a closing party at the Labadi Beach Hotel. The Party was sponsored by NBA-Section on Business Law and other Nigerian firms.
The party provided an atmosphere for lawyers who attended the conference from different parts of the world to unwind and network.
The dancing competition was won by 82 year old prominent lawyer in Ghana Sam Okudzeto, The Chair of IBA-African Regional forum,Nene Amegatcher, The Vice President of Nigerian Bar Association-Monday Ubani, Mr Chris Azumah from Ghana and Anthony Atata-Vice Chair-IBA-African Regional forum and Deborah Enix-Ross from the US
The party had the likes of Okey Bakassi and Run town present.