Training for the 11th Lawyers table tennis Open(Mfon Usoro) Cup will commence on Saturday 7th of September as registration continues.
The training will hold from 8:30am every Saturday at the facility of Nigerian Table Tennis Federation,National Stadium, Surulere, Lagos.
The finals will be on Saturday 26th of October while preliminaries will begin on 19th of October.
Lawyers Table Tennis Open (Mfon Usoro Cup) is the biggest sporting event among lawyers in Nigeria with participation cutting across the country.
Millions of Naira have been won in price money in the event which has both Male and female participation.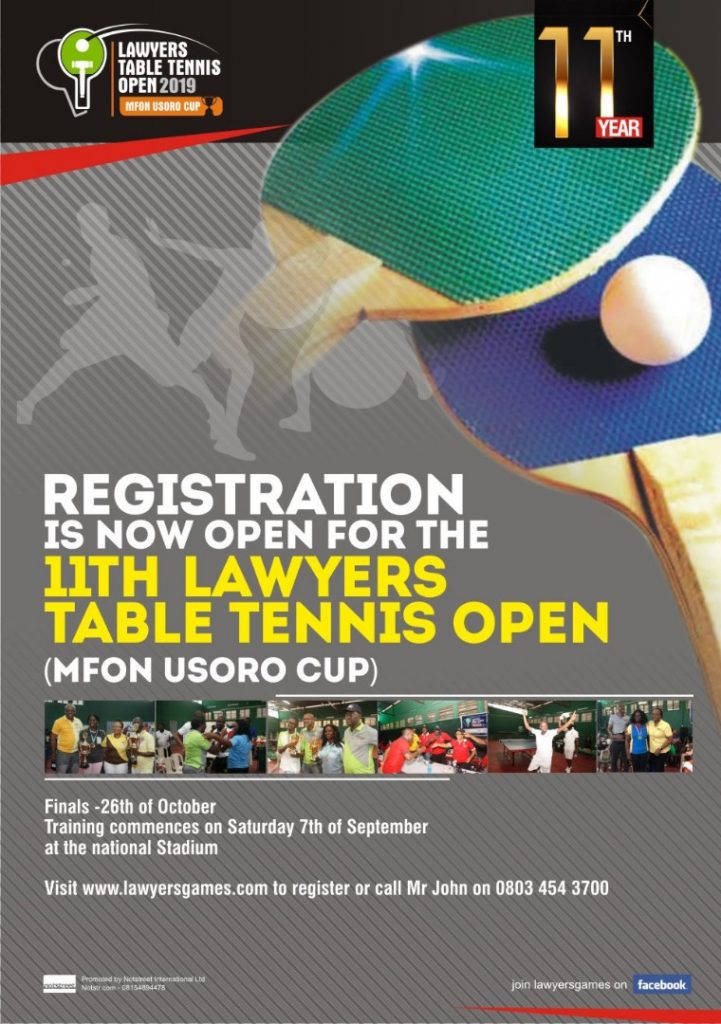 According to Cynthia Mafolomi, head of sports Notstreet,this year's event is dedicated to raise awareness on the dangers of work stress.This will be the second time the event is dedicated to that cause.
Previous dedications have covered prostrate and Breast cancer,High Blood pressure etc.
Registration for Male category is N2500 while entry is free for female participants.
Registration is online on www.lawyersgames.com
For any info on training,call Mr John on
0803 454 3700