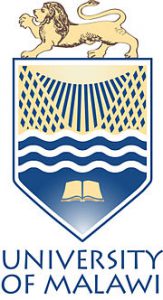 A University of Malawi law student and activist at Chancellor College, Negracious Justin is fearing for his life from regime thugs and has been forced into exile after falling victim of the increasing mafia operations in Malawi where the politically powerful are resorting to elimination of critics, whistleblowers or evidence, whichever falls on their way.
Reports indicate that the law student had on, 6th February, 2017, posted on his Facebook Timeline content that raised red flags in the multibillion Kwacha water project via a pseudonym account "Lord Denning SC".
The project involves the contractor, Khato Civils, tapping water from Lake Malawi to Lilongwe City.
In a heated argument with a pool of ruling Democratic Progressive Party (DPP) cadres , Lord Denning explained that the pricing of the project baffles reasonability arguing that at total budget of US$500 million, the project is costing an average of US$5m per kilometer (translating into MK3.6 million per Meter), a tag he found to be "both unreasonable and questionable".
The Contractor is on record to have stated, in Mail and Guardian newspaper of South Africa, that it won the multimillion dollar "Open Tender in Malawi", a statement that attracted an attack from Lord Denning who argued that there had been no Tender advertised concerning the Project.
"Did Malawians see that Tender being advertised anywhere in Malawi, Southern Africa or anywhere in the world? What were the selection criteria for that Tender? Who presided over it?" Lord Denning debated with furious tone leading him into uncontrollable remarks: "A pipe-laying project costing MK3, 650, 000 per Meter? Really? Are they going to use gold pipes? This is pure theft."
In his post, Lord Denning also alleged that in September 2016, the embattled Agriculture Minister, George Chaponda, went to South Africa where he discussed the deals of the project with Khato Civils boss, Simbi Phiri in which price fixing was done.
He further indicated that on 10th October, Simbi signed MoU with the Malawi Government and that in January, the Malawi Government through Lilongwe Water Board issued a letter awarding contract to Khato Civils. He faulted lack of tendering procedure to be an indicator of "massive financial scam in the offing."
"With Chaponda enjoying a record of fraud allegations and Simbi enduring his own record of fraud, the coming together of these crooks in this scam, Malawi is in for a biggest financial disaster that will leave her collapsed," he said.
Nyasa Times understands that Justin has since given up his liberty and has since gone into hiding upon receiving incessant threats which are baying for his life.
Meanwhile, Malawi is yet to see the logical conclusion of the case of the gruesome murder of a Polytechnic Student, Robert Chasowa.
Nyasa times