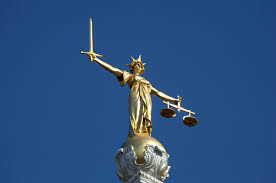 A barrister known as one of the most prolific fare dodgers has been sacked from his profession.
Peter Barnett, an Oxford graduate, was convicted of six charges of fraud by false representation last year after making hundreds of journeys from his home in Thame, Oxfordshire to London's Marylebone station without buying tickets.
Instead he pretended to have only travelled from Wembley, north-west London, paying just for the short trips in the capital and dodging fares worth up to £19,000 over a two and a half year period.
The 45-year-old was caught when he was stopped by a ticket inspector at Marylebone, claiming to have travelled from Wembley instead of Haddenham & Thame Parkway in Oxfordshire.
The Bar Standards Board said that Barnett had been disbarred on Monday by an independent tribunal, the Times reported.
Barnett, who was called to the Bar at Lincoln's Inn in London in 2007 and lives in a £600,000 house in Thame, was convicted of a sustained period of evading rail fares in between April 2012 and November 2014.
The Australian-born lawyer was spared jail at the time after a judge handed him a 16-week prison sentence suspended for 12 months and ordered him to carry out 200 hours of unpaid work.
A spokeswoman for the regulator told the newspaper: "Dishonest conduct is incompatible with membership of the Bar. The tribunal's decision to disbar Dr Barnett reflects this."
At Westminster magistrates' court last year, Barnett claimed the sum lost by Chiltern Railways was £5,892.70, but the prosecution argued that penalty fare rules took the total to £19,689.
Sentencing him in October, Deputy District Judge Olalekan Omotosho told him his serial fare-skipping was a "serious offence", saying: "You had it all. It remains unclear why you acted so badly.
Barnett was a qualified solicitor in England and Wales and in New South Wales, Australia where the relevant regulators have been informed of the tribunal's decision.
A spokesman for the Solicitors Regulation Authority for England and Wales told the Times that Barnett had removed himself from the roll seven years ago; therefore it had no regulatory authority over him.
standard.co.uk