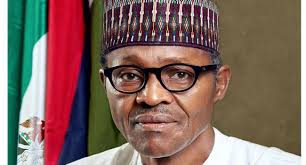 President Muhammadu Buhari, reportedly unhappy with the work of the Department of State Services (DSS) after a team of lawyers reviewed the evidence gathered from the agency's recent raid on judges suspected of corruption, has ordered that the Economic and Financial Crimes Commission (EFCC) take over the matter.
The decision is said to have followed weeks of reviewing the evidence assembled by DSS, as well as the statements made by the judges involved.  The president is said to be insisting that the investigations must be more professionally handled.
Sources told SaharaReporters that the review of the case files, the delay in filing charges against the judges, and the shoddiness of the performance of DSS gave some of the judges the opportunity to start recanting their statements and twisting the facts of their cases.
A Presidency source said the President, as well as the office of the Vice President which also reviewed the cases, decided that multi-agency collaboration was needed to strengthen the cases before they go to court.
The DSS was initially mandated to work with the EFCC to do thorough investigations before a raid was carried out, but sources told SaharaReporters that due to intra-agency rivalry, the DSS refused to hand over case information to the EFCC and hid their plans from the anti-corruption agency, preferring to work with the Nigeria police.
Police officers invited on the raid, in turn, leaked the plans to the judges involved.  In the case of Rivers State, for instance, the police tipped off the state Governor, Nyeson Wike, who then mobilized, with the support of the state Commissioner of Police, to personally stop the arrest of a federal judge.
Another reason adduced for the action of the DSS was said to be the desire by the Director-General of the agency, Lawal Daura, to warm himself into the heart of the President.
President Buhari has now ordered him to work with the EFCC and ensure that future investigations are properly done.  Given the size of the anti-corruption challenge, however, it is unclear if, in the absence of outright rebukes or personnel changes, the President's scheme might not be subverted.
saharareporters