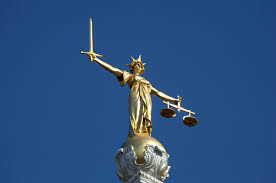 A judge who has investigated some of Mexico's biggest drug gangs — including El Chapo's feared Sinaloa Cartel — was assassinated on Monday.
Shocking footage shows Vicente Antonio Bermudez Zacarias being shot in the head while he was out jogging in Metepec, 30 miles west of Mexico City.
The mystery gunman runs behind him before shooting him in the back of the head at point-blank range. Bermudez, 37, lies dying in the street as the gunman flees. According to local reports, he was rushed to a hospital, where he later died.
President Enrique Peña Nieto condemned the murder and ordered the attorney general's office to take over the investigation.
Bermudez became a district judge in December 2013 and served in the Fifth Tribunal for appeals and civil judgments in the State of Mexico when he was killed.
His cases included one involving the Los Cuinis drug cartel and a tax fraud investigation against powerful businessman Naim Libien Kaui, whose family is accused of links to drug traffickers.
Most recently, he had suspended the extradition of Joaquin "El Chapo" Guzman to the US to face drug trafficking charges.
El Chapo's Sinaloa Cartel is infamous for its willingness to execute or corrupt officials, and the notoriously brutal drug lord has twice escaped top-security prisons.
However, it is not yet known who was responsible for the killing and authorities say a motive has not been determined.
"I have given instruction to the attorney general to take up this case, undertake the corresponding investigations and find those responsible for this terrible event," Peña Nieto said.
Supreme Court president Luis Maria Aguilar Morales also urged authorities to ensure the safety of judges.
"Federal judges are people who dedicate their lives, their personal, moral and physical integrity to serve federal justice in our country," Aguilar said.
"They require security and peace conditions that guarantee their independence because in an atmosphere of peace and security, judges can reflect on their decisions."
nypost.com