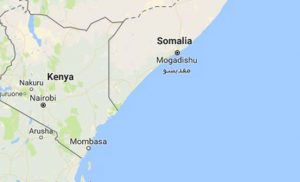 The maritime dispute between Kenya and Somalia continued today at the International court of Justice in a public hearing that began on Monday 19th of September 2016.The matter was instituted on the 28th of August 2014 by Somalia against Kenya with regard to "a dispute concerning maritime delimitation in the Indian Ocean"
Today,Kenya has accused Somalia of not acknowledging the sacrifices it has made to keep the disputed ocean territory safe from Al Shabaab. Lawyers representing Kenya told the bench of 15 International Court of Justice (ICJ) judges that the Horn of Africa nation's focus on its case was misplaced, as it was still struggling with terrorists who had turned to attack Kenyans from both the contested ocean territory and on land. "It is an inconvenient truth that hundreds of Kenyans have died because of Al Shabaab militants. The context of the sea is serious insecurity that directly affects Kenya," said lawyer Payam Akhavan. On the third day of the hearing, Akhavan said Somalia could not dispute that Kenya's navy has been keeping the disputed area safe for years, and that there was a danger of Al Shabaab taking over the contested waters if the forces left. Kenya is insisting on a negotiated settlement process.
The judges were also told that Somalia had never protested Kenya's occupancy of the area for 30 years, and that it only raised the issue when an MoU was signed and oil exploration started. "Is it fair to fault Kenya in such circumstances? Kenya has behaved in an exemplary conduct," said the lawyer. The court also heard that Somalia avoided the question on whether an MoU had a binding effect. "Somalia did not explain the text of the MoU, having an out of court settlement. Parties inserted the paragraph (out of court settlement) with a meaning," said Akhavan. The term 'shall' in the MoU, he said, was unambiguous. "Kenya's reservation is any the procedure other than the court," he said.
Somalia told the court Tuesday that the MoU method of settlement would lock it out of the contested waters beyond 2033. But Kenya submitted that the process was only to come to effect after the two countries negotiated on the basis of international law. Kenya displayed to the court documents showing that Somalia had agreed to a bilateral agreement. Kenya maintained that there is still a procedure through, which the boundary dispute can be resolved even if the MoU flops.
edited
from standardmedia.co.ke and ICJ website