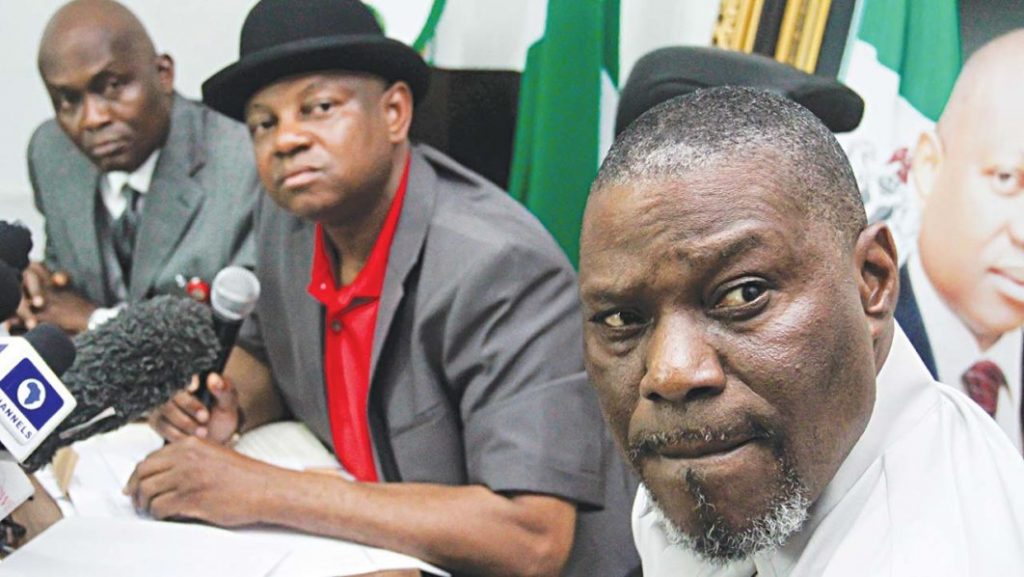 Retired Brig.-Gen. Paul Boroh, the Coordinator of the Presidential Amnesty Programme, says more than five million people in the Niger Delta region have benefited from the initiative since 2009.
Boroh, who is also the Special Adviser to the President on Niger Delta, disclosed this in Akure shortly after receiving an award as Niger Delta Peace Ambassador from the Nigeria Union of Journalists, Ondo State Council.
He said that the amnesty programme was initiated in 2009 due to the conflict in the Niger delta region.
Boroh said that it was difficult to be specific on the amount that Federal Government had so far spent in restoring peace in the area.
"For all I know, the programme has impacted on well over five million people in the entire region and also aided efforts to achieve peace in the Niger Delta,'' he said.
He commended President Muhammadu Buhari for sustaining the amnesty programme, saying this demonstrated his concern for the people of Niger Delta region.
The presidential aide also commended the response and efforts of the Federal Government in restoring peace across the country.
"I, as a Niger Deltan, I'm very concerned about what is happening in the region.
"It is because of the performance of the programme that our crude oil output has increased to 2.3 million barrels per day as we speak.
"This was achieved by the efforts of the government through the presidential amnesty programme,'' he said.
Boroh pleaded with the Niger Delta people to hasten their desired development of the area and embrace peace.
He also reiterated the government's warning on anyone promoting hate speeches capable of disrupting the peace of the country.
" Basically, peace resolution is a collective effort and responsibility of all Nigerians, particularly in our region, Niger Delta.
"It is all our responsibility to achieve this, let us not be tired, don't allow negative forces to weigh you down and be positive even in your pronouncement,'' he said.
Guardian Nigeria