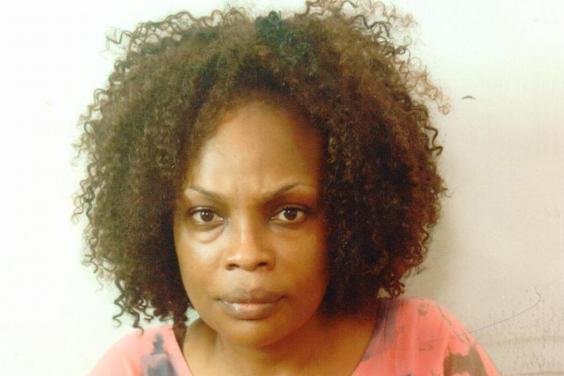 A woman known as the lynchpin of a Nigerian organised crime group has been jailed for 22 years for tricking and trafficking young woman from Africa into Europe to work in the sex trade.
Franca Asemota, 38, was arrested in Benin City, Nigeria, in March last year following an operation co-ordinated by the National Crime Agency, working in partnership with the Nigerian Economic and Financial Crime Commission, and was extradited back to the UK in January.
Asemota's gang targeted teenage girls in remote Nigerian villages, some of whom had never left before left the area where they grew up, telling them that education and work in industries such as hairdressing awaited them in Europe.
The girls would stay with her before leaving, and in interviews with specialist officers from the NCA's Vulnerable Persons Team many of the girls told how they referred to her as "Auntie Franca".
However, once the girls were on their way to the airport they were told that they would be working as prostitutes and were threatened with physical violence if they tried to raise the alarm.
Most of the girls were under 18, and traffickers were said to have used witchcraft to terrify their victims so they would not talk to police.
Asemota travelled with the girls on flights from Lagos, Nigeria, to Heathrow, from where the girls would be trafficked to France.
The victims remained airside during the transit at Heathrow so were not subject to UK passport checks.
However, the trafficking operation was stopped when French Authorities identified the girls travelling with false documents on arrival in France.
When they were then returned to the UK, Border Force officers carried out further investigations and the case was quickly referred to Immigration Enforcement criminal investigations.
Five of Asemota's victims gave evidence against her during the trial.
One of them was tracked down to France by Immigration Enforcement and NCA investigators and rescued from prostitution in Montpellier.
Following a four week trial at Isleworth Crown Court Asemota was found guilty of conspiracy to traffic for sexual exploitation and assisting unlawful immigration.
She stood accused of accompanying about 40 victims on eight separate flights into Heathrow between 2011 and 2012.
Asemota was handed down the 22 year jail term at the same court on Thursday.
Martin French, head of the NCA's UK Human Trafficking Centre, said: "Franca Asemota and her criminal network took advantage of these vulnerable young women in some of the worst ways possible.
"They promised them a better life but in reality treated them as nothing more than a commodity to be sold into slavery.
"Asemota thought she could evade arrest by fleeing Europe and hiding in Nigeria. But the NCA's partnerships give us global reach and mean international borders are no barrier to justice.
"This conviction is the result of many years of dogged investigation and co-operation between the NCA, Home Office Immigration Enforcement and our law enforcement colleagues both at home and overseas."
David Fairclough, from the Immigration Enforcement crime team, added: "Asemota was the lynchpin of a trafficking ring who targeted vulnerable young women in Nigeria, promising them a brighter future working in Europe.
"But it soon became clear that this was far from the truth. The victims, some as young as 13, were told they would be sold into prostitution. Asemota travelled with the girls in order to threaten them and keep them in line.
"Trafficking is a despicable crime, as this case shows. We work closely with our law enforcement colleagues internationally to identify the criminal gangs responsible and put them before the courts."
Two other men involved in the trafficking network have already been convicted.
Odosa Usiobaifu, of Enfield, and David Osawaru, of Benin City, were sentenced to 14 years and nine years respectively in 2013
standard.co.uk