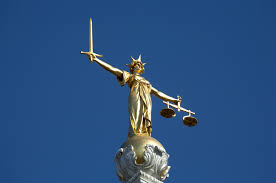 The National Industrial Court, (NIC) Abuja, has reinstated Mr. Francis Ogar as a senior official of the Code of Conduct Tribunal (CCT), after a 13-year- legal battle he filed against the CCT for his wrongful dismissal and breach of his fundamental human rights.
The court reinstated his employment, which he was dismissed from on April 20, 2005 and also ordered that his salaries and entitlements be paid from February 2005 till judgment is executed and sum liquidated.
Ogar, who was as at February 2005 Senior Executive Officer (SGL 9), Accounts, will now resume at Level 15 as Assistant Director.The suit was initiated on May 12, 2005 at the Federal High Court, Abuja before it was later transferred to the NIC following an objection raised by the Defendant on May 18, 2015. The complainant thereafter filed a statement of complaint before the court on February 2, 2016.
The complainant claimed that he was being persecuted over allegations, as published in Punch Newspaper of April 2005, that some staff of the CCT had petitioned the EFCC, ICPC and the Police that the late CCT Chairman, Justice Sambo, and some management staff had embezzled the sum of N50 million from the Tribunal.
Ogar said that at the time of the said petition, he had been posted to the CCT Calabar Zonal Office for about one year and had no cause to be in Abuja where the CCT Headquarter is located.
He alleged that he was however fingered amongst other staff for being responsible for the petition and were summarily shown the way out of public service in alleged disregard of public service rule and the 1999 Constitution.
Ogar explained that out of frustration, he had no other choice than to tender his resignation on April 7, 2005 for fear of being thrown out of service unjustly and to save his career and reputation.
He further alleged that he had taken the matter to court after his letter was duly received and acknowledged. However, the letter was rejected and he was summarily dismissed from service.
Justice Maureen Esowe, in the court's judgment, reinstated and promoted Mr. Francis Ogar to Level 15 as Assistant Director at the CCT and granted the plaintiff the cost of N2 million damages.The court also declared as null and void the dismissal of the plaintiff from the employment of the defendant through letter dated April 20, 2005 as wrongful and of no effect.
guradian,ng