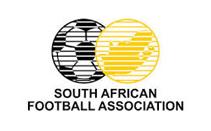 The South African Football Association (Safa) will meet on Monday to discuss Fifa's decision to order a replay between Bafana Bafana and Senegal.
Bafana beat the Teranga Lions 2-1 in the Fifa World Cup qualifiers in November 2016, but the result was nullified with immediate effect following the Court of Arbitration's decision to uphold referee Joseph Lamptey's lifetime ban.
Safa revealed soon after receiving communication from Fifa last week that they will study the contents of the judgement before making a decision.
The country's FA released a statement on Saturday morning to confirm that they will indeed be appealing the judgement.
The official statement reads as follows:
Ever since SAFA received the devastating news from the FIFA World Cup Qualifiers Bureau that the Bafana Bafana match played against Senegal must be replayed, we have mulled over what we should do in response to this ruling from FIFA.
We have considered appealing, writing to FIFA, employing legal counsel and doing a number of other things as a means of reducing the stress of South Africans following this devastating news. One of the immediate measures is that SAFA will convene an Emergency Committee meeting on Monday (11 Sep '17) to discuss the way forward.
However, during this time of deep reflection, SAFA has observed innuendo that besmirches the personal integrity of the FIFA General Secretary that has no basis in fact. We therefore extend this humble appeal to all South Africans, and our compatriots in the football community around the world, to conduct the defense of our right to a fair process with the utmost dignity and also preserve the dignity of the FIFA General Secretary whom we hold in high regard as the first African to hold this senior post in our world football governing body.
We shall do our utmost best to seek all appropriate remedies in this case whilst according the FIFA General Secretary the dignity she deserves.
We thank you kindly,
Dennis A. MUMBLE
General Secretary / Chief Executive Officer
As things stand, the South Africans are five points behind joint-leaders Burkina Faso and Cape Verde Islands as they're rooted at the bottom of Group D log with a single point from three qualifying matches.
goal.com