The trial by the EFCC of the former President of the Nigerian Bar Association ,Mr Paul Usoro continued today before Justice Aikawa of the Federal High Court,Lagos .
Mr Usoro is being tried for receiving his Professional fees from the Government of Akwa Ibom State for the legal work done.
The PW2 Mr Abdul-rahaman Arabu continued his evidence in Chief which began yesterday.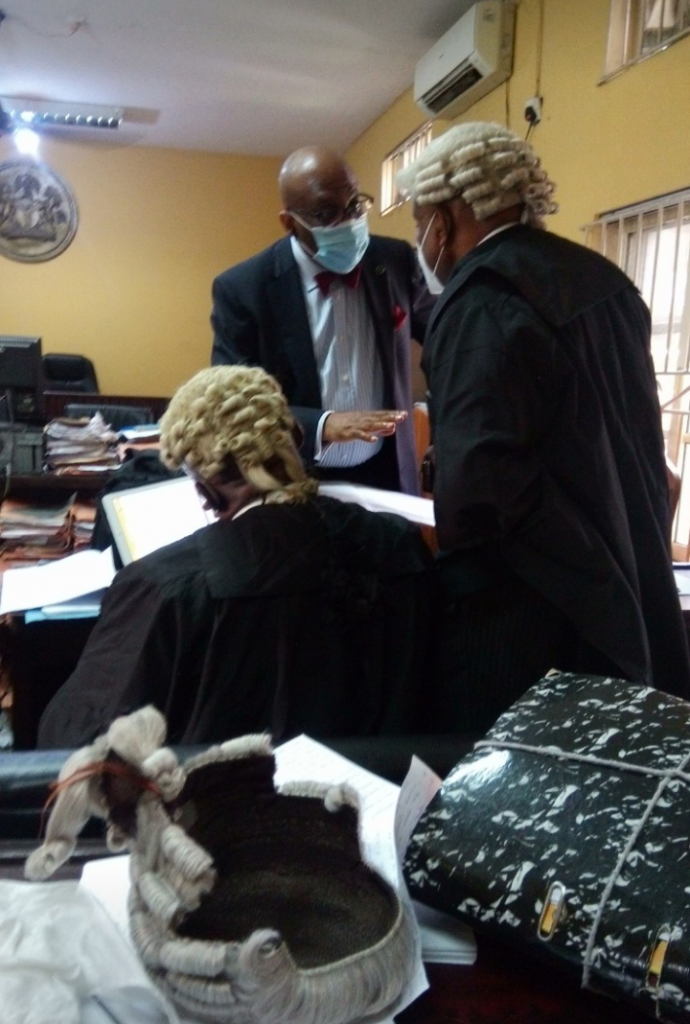 According to the evidence of the PW 2, the other Law firms that received part of the legal fees admitted during investigation that the money they received was for Governor Udom's election petition. According to him,the defendant knew that the money paid into his account as Legal fees came from the state coffers .
He said that the money was paid from Exhibit 5 which is the Accountant General's Imprest account and that 700million was withdrawn from the account in tranches of N200 million thrice and N100 million on the 10th of March 2016 while N300Million was paid into the Zenith Bank account of Paul Usoro and co from the said withdrawal.
Giving evidence further, he admitted that the said Zenith Bank account of the defendant was not in existence on the date the said money was withdrawn from exhibit 5 and indeed the account which he claimed received part of the 700million was opened at a later date.
The PW 2 in his evidence also told the court that the 700 million has a narration that bears the name Margaret Ukpe who was not charged in the case .He further referred to the money laundering Act and submitted to the court that the act of Margaret Ukpe amounted to Money Laundering. It was at this time that the counsel to the defendant objected and demanded to know if the said Margaret was a party to the case and the nexus between his submission and the on going trial.
Yesterday when his evidence commenced, Mr Arabu said that it was the the course of a separate investigation of 500million Naira found in the bank account of Onyechi Ikpeazu SAN that triggered the whole investigation.
He said that his investigations revealed that some other Law firms indeed received payments as fees in respect of briefs they delivered along side Paul Usoro.
The defence commenced cross examination and the matter was adjourned to 3rd and 4th of December for continuation.