The Special Taskforce Committee against the Spread of Coronavirus of the Eti-Osa Bar Forum paid a visit to the COVID-19 Sample Collection Site and Emergency Operations Centre in Eti-Osa Local Government Area located in Ikota Primary School, Ikota, Ajah, Eti-Osa Local Government Area of Lagos State on Wednesday , 22nd April, 2020.
The Taskforce was well received by Dr. Oladipo , who is the Coordinator of the Centre . She explained that the Centre receives regular referrals from the National Centre for Disease Control Helplines , which are made available to the public. She also explained that the Centre works with the World Health Organization and the National Center for Disease Control in its operations.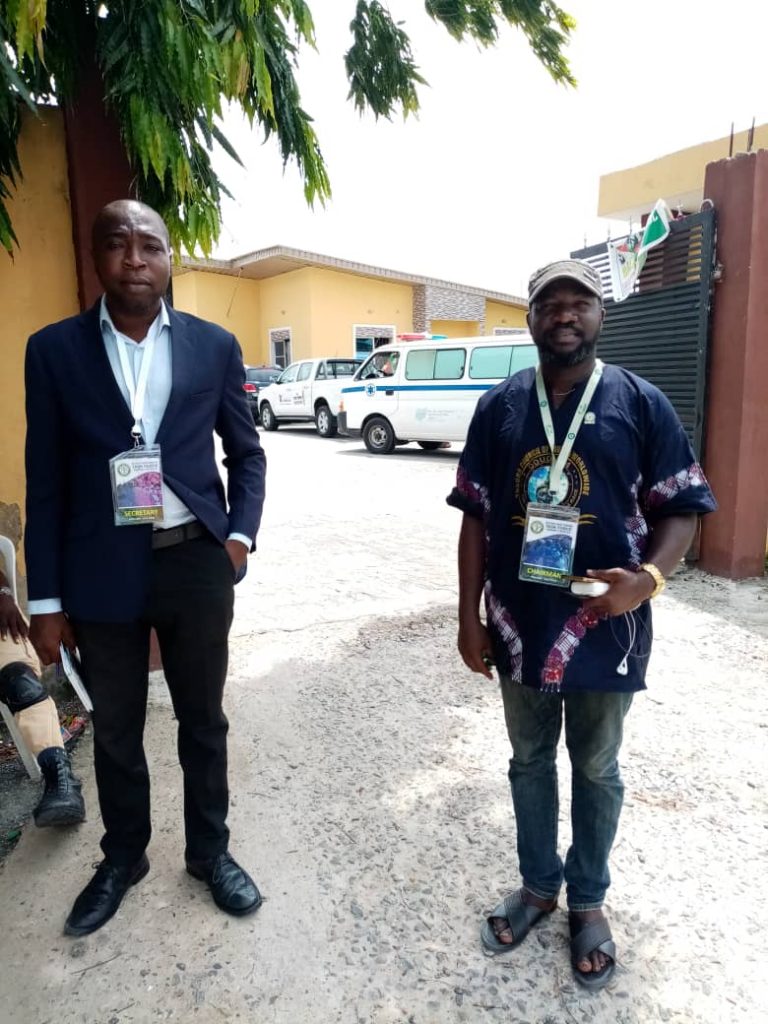 In a related development , the Eti-Osa Bar Forum in a statement issued by Oladotun Hassan and Ayo Ademiluyi, Chairman and Secretary of the Forum respectively saluted the Governor of Lagos State, Mr. Babajide Sanwo-Olu on the official commissioning of the 80-Bed Testing Centre at Landmark Events Centre, Victoria Island in Eti-Osa Local Government.
The statement added that the Lagos State Government needs to urgently partner with private health institutions, including but not limited to Private Tertiary Care Services providers and Private Specialised Diagnostic Centres. The statement expressed worry at the closure of some Private Health institutions by Lagos State Government on the grounds of diagnosing Coronavirus cases. It also expressed worry at the directive of the Presidential Taskforce against COVID-19 that private health institutions should not handle any form of medical attention to COVID-19 cases , including diagnosis.
It also called on the Lagos State Government to work with Hoteliers to yield their Hotels over as Temporary Isolation and Testing Centre with procurement of more testing equipment as the 80-bed Testing and Isolation Centre will become inadequate at the growing curve of COVID-19 cases.
The Special Taskforce called on well-meaning individuals , who are owners of unoccupied buildings within the jurisdiction of the Forum to partner with Lagos State Government for use of such buildings as Temporary Isolation and Testing Centre in order to create more capacity for tests and Isolation. It also called for donation of ventilators and test equipment.
It also called on Lagos State Government to urgently renovate and upgrade the Former Lagos State School of Nursing at Awolowo Road, Ikoyi within Eti-Osa Local Government Area into a Tertiary Care Centre for COVID-19 cases.
It also urged the Federal Government to work closely with the Lagos State Government to push for the renovation and upgrading of all the abandoned Federal Secretariat and other Federal Government buildings in Ikoyi and other parts into a National COVID-19 Care Centre given that Lagos State has the highest number of COVID-19 cases as well as the fact that Eti-Osa Local Government Area has one of the local government areas in Nigeria with the highest cases of COVID-19.