Midway into the compilation of this list we discovered that we may not have been lenient in trying to narrow down achieving African Female lawyers to just a 100. We have 62 (error :We had previously written 61 instead of 62)) listed but we had initially set out to publish 100 to cover the whole continent. We will leave it as Courtroom Mail 100 with the hope of improving our geographical representation every year on this day.
The about 40% not listed represents African countries that were not mentioned on the list and other heroes doing great things who were not mentioned.
In the past three months when the Courtroom Mail team started reaching out for this list, we have learnt very important lessons about how much female Lawyers in Africa have achieved.
We changed our criteria many times in order to reduce the numbers yet it remained a daunting task.
The women listed are women who are currently doing great things and we regard them as Super Heroes, Heroes, Influencers and disruptors.
In naming these women, we are mindful that some great female Lawyers have come before them and we do not in any way intend that this list should diminish their accomplishments.
Most importantly, we are also aware that this list is not comprehensive in celebrating our wonderful female colleagues who are doing great things across the continent in the practice of Law, teaching of Law, writing of law and those using their positions as Lawyers in the service of the public and as positive change agents.
We are grateful to Otedola Owa, the Managing Editor of Courtroom Mail and to the Lawyers some of whom were not listed but were important in the choices we made- Some of them are Rufaro Mhandu from Zimbabwe, Phoebe Ayitey from Ghana, Asha Singhania from South Africa.
It is our desire that young female Lawyers will see this list and become inspired by our female Super heroes and heroes and get motivated by the endeavors of the influencers and disruptors.
Apart from Ashenafi Meaza who we listed as number one, every other person is listed randomly in no special order.
Ashenafi is our cover page person . Her work in stopping forced marriages in Ethiopia still resonates across the continent even long after she has moved to other endeavours. Her experience has been documented by many media organizations around the world and has been made into a movie.
I believe that the story of Ashenafi Meaza who now serves at the apex court in Ethiopia should be told to every girl child in Africa and to young female Lawyers to encourage them to take up bold projects like Ashenafi.
On this special day of International Women's Day, I celebrate with all women across the Continent and the world especially female Lawyers in Africa.
I will end with the line I borrowed from the profile of Naushina Aboo listed number 38- "Feminism isn't about making women stronger, as Women are already Strong! It's about Changing the way the world perceives that strength!"
Anthony Atata- Founding Editor-Courtroom Mail and Former Chair of International Bar Association- Africa Regional Forum
Meaza Ashenafi- Ethiopia
The first female federal Chief Justice of Ethiopia, strives to promote and advocate for human rights and women's issues. She is the Co-founder of Enat Bank, the first bank targeted to women's economic empowerment. She founded the Ethiopian Women Lawyers Association to provide pro-bono services to women unable to afford a legal defense, created a word in Amharic to describe sexual harassment, and reformed the way the Ethiopian judicial system treats sexual harassment cases. Ashenafi is changing women's lives and inspiring the next generation of female lawyers.
2. Athaliah Molokomme- Botswana
Dr. Athaliah Molokomme who served as the first female Attorney General of Botswana is the Ambassador and Permanent Representative of Botswana to Switzerland. Dr. Molokomme was founding head of the Gender Unit at the Secretariat of the Southern African Development Community (SADC), until May 2003 when she was appointed Judge of the High Court of Botswana. She has been a source of Inspiration to younger female Lawyers.
3. Aloysia Cyanzayire: Rwanda
First female justice elected as the Chief Justice of the Supreme Court of Rwanda
4. Fatou Bensouda- The Gambia
On 12 December 2011, Ms Fatou Bensouda of The Gambia was elected by consensus Prosecutor of the International Criminal Court by the Assembly of States Parties. Ms Bensouda was sworn in on 15 June 2012.
Prior to her work at the International Criminal Court, Ms Bensouda worked as Legal Adviser and Trial Attorney at the International Criminal Tribunal for Rwanda (ICTR) in Arusha, Tanzania, rising to the position of Senior Legal Advisor and Head of The Legal Advisory Unit. She has been a source of inspiration to younger female Lawyers. Her tenure in the ICC ends on the 15th of June 2021
5. Mandisa Maya- South Africa
Mandisa Muriel Lindelwa Maya is the first South African female jurist who has served as President of the Supreme Court of Appeal of South Africa (SCA) since 26 May 2017. She had previously served as a judge in the Mthatha High Court, as a puisne judge of the SCA and as Deputy President of the SCA, as well as holding acting positions in various courts.
6. Funke Adekoya- Nigeria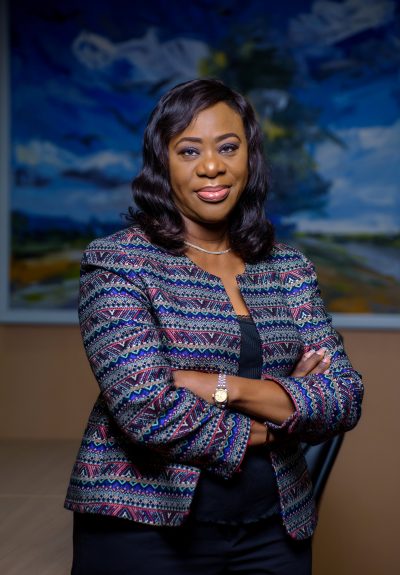 Funke, a Senior Advocate of Nigeria is a founding Partner of one of Nigeria's top Law firms has over 45 years' experience in Litigation and Arbitration. In a profession where a lot of young female Lawyers are increasingly abandoning litigation, she provides inspiration and motivation to those who have chosen to stay.
7. Dorothy Ufot-Nigeria
Dorothy is Nigeria's leading female arbitrator who has inspired a lot of young female Lawyers.
Dorothy is a fellow of the Chartered Institute of Arbitrators (UK) (CIArb) and a chartered arbitrator. She is a former member of the Court of Arbitration of the International Chamber of Commerce (ICC) Paris (2006-2018), and a member of the Court of Arbitration of the Casablanca International Mediation and Arbitration Centre Morocco, since 2016.
8. Olufunmi Oluyede- Nigeria
Olufunmi Oluyede is the co-founding/pioneer partners of TRLPLAW (a consortium of international commercial lawyers and arbitrators) operating out of three offices in Nigeria and affiliate offices in the United Kingdom and the United States. One of Africa's top members of the International Bar Association, Olufunmi has over the years has mentored and encouraged both young female and male lawyers to join the IBA network to enable them expand their practice of Law. She served as the Co-Chair of IBA African Regional forum where she ensured that young Africans are brought into the IBA. She is a huge supporter of projecting young Africans to leadership positions. She is a prominent member of the American Bar Association (ABA) SIL
9. Frances Mwangala Zaloumis- Zambia
Frances made a success of transiting from the corporate world to the Courtroom Mail. She has practiced Law on a full time basis for 31 years thereafter .That is inspirational.
Apart from defending litigants and accused persons in enforcing their rights/claims or being accused persons, she has also had the privilege to chair the only Electoral Reform Technical Commission in the country from 2003 to 2006. The report was widely accepted by all stakeholders both local and international bodies.
She has also been involved and trained in the Energy Regulation and chaired the Energy Regulation
Board of Zambia from 2003 to 2007. Prior to this, she was elected by stakeholders in the Electoral
process to co-chair the inter-party dialogue from 2000 to 2002 with the late Mr. Michael Sata
10. Mfon Usoro- Nigeria
According to Foluke Akinmoladun in writing about Mfon Ekong Usoro, "she is an icon of the maritime industry and an industry expert of international repute. She is a great inspiration particularly when you consider that as an African woman she has accomplished so much with elegance, grace and style. Let us take a sneak peek into the life of this great Amazon of maritime and international trade law. She is a woman that wears and has worn many notable hats a few of which are: The pioneer Director-General and Chief Executive Officer of Nigerian Maritime Administration and Safety Agency, NIMASA, former Secretary General of the Memorandum of Understanding on Port State Control for West and Central African Region (Abuja MoU) – an Inter-Governmental Organization operating under a Cooperative Agreement with the International Maritime Organization with full diplomatic status. She is the current chairperson of Ibom Deep Seaport Technical Committee and is indeed a woman of many firsts. She has at various times consulted for the African Union Commission and the United Nations and is a member of the African Network for Women in Infrastructure (ANWIn), an African Union Commission initiative." Mfon sponsors the biggest sporting even among Lawyers in Nigeria " Lawyers Table Tennis Open-Mfon Usoro Cup. She is an inspiration to young female Lawyers in Africa.
11. Fiona Robinson- Seychelles
Fiona Robinson is the first lady Supreme Court judge in Seychelles. Judge Robinson is highly experienced in Maritime Regulations and delimitation of maritime boundaries having served on the High Level Committee on Piracy and as member and Legal Advisor to the Seychelles Maritime Delimitation Technical Committee, which prepared Seychelles' submission for an extended continental shelf concerning the Northern Plateau Region to the United Nations. Robinson started her legal career in 2001 as a state counsel at the Chambers of the Attorney General, where she was also nominated to form part of the Seychelles Maritime Delimitation Technical Committee and appointed as the legal advisor to the Seychelles Fishing Authority.
12. Beatrice Mtetwe- Zimbabwe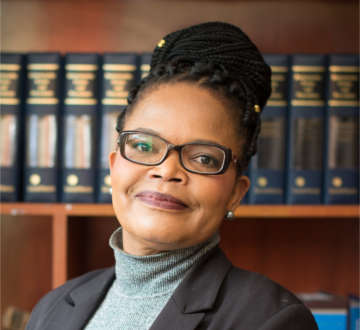 Beatrice Mtetwa is a Swazi born and naturalised Zimbabwean lawyer who has been internationally recognized for her defense of journalists and press freedom. Many of these journalists have been detained and harassed by the Zimbabwean government. In 2005, Mtetwa won the acquittal of Toby Harnden and Julian Simmonds of The Sunday Telegraph of London who were arrested outside of a polling station in Zimbabwe during the April parliamentary election.
13. Abimbola Akeredolu-Nigeria
Abimbola Akeredolu was appointed as Attorney General and Commissioner for Justice, Ogun State, Nigeria, and the first female to be appointed to that office. In 2015 she was conferred with the prestigious rank of Senior Advocate of Nigeria. She has been a source of inspiration to many young female Lawyers. She is the sponsor of Abimbola Akeredolu quiz prize for young female lawyers which aims at giving out Law books and reports to young female lawyers to encourage them remain in Law Practice.
14. Zehrabanu Janmohamed- Kenya
Zehrabanu Janmohamed is a recipient of 'Mzalendo Award' by the President of the Republic of Kenya, His Excellency President Uhuru Kenyatta in 2020 for her philanthropic works of food distribution to 30,000 vulnerable families in Kenya during the Covid-19 pandemic. With the wealth of experience in the legal field, she has now been conferred with the title of Senior Counsel in Kenya and is the first Muslim to have been conferred with this title.
15. Efe Etomi- Nigeria
Efe Etomi is the President of African women Lawyers Association ,Nigeria and a Partner in FRA Williams Law Firm. She serves in the National Judicial Council of Nigeria. Efe in her various roles in the legal profession has been a source of inspiration to young female Lawyers.
16. Mercy Deche-Kenya
Faith Simiyu in writing about Mercy wrote:
She epitomises what it means to shatter glass ceilings while remaining grounded to reality. I might be biased but her being a trailblazer in both the legal industry & academia is worth emulating e.g first female JSC rep beating many & unflinching questions during appointment of judges on national tv, her uncompromising nature despite politics that come with her job, getting a PhD while successfully juggling her family obligations, her sense of humour that reminds one that she is human like us despite her high position in society etc. I worked with her in Finland for a PhD fellowship & she made it lively by this & impressed many even the finnish plus her solid mentorship advise to strive for excellence as a lady made me want to emulate her.
Makes one believe they can be a successful career woman while raising a generation of successful people in family life and through mentorship despite what stereotypes society has on women who hold high position. Faith Simiyu
17. Funke Aboyade- Nigeria
Funke Aboyade distinguished the media coverage of Law and Lawyers. Her multitasking is amazing. While she maintained THISDAY Law for years every Tuesday, a column that kept lawyers in queues every Tuesday at the newsstands, she distinguished herself as a litigator. In 2012 Funke was the nominated Courtroom Mail person of the Year. She is a Senior Advocate of Nigeria.
18. Frederica Ahwireng-Obeng-Ghana
A great Teacher.
In 1973 she joined the Attorney General's Departmentin Ghana and worked under the leadership of the late Gyeke Darko (DPP) and Her Lordship Justice Mrs Joyce Bamford-Addo.
In 1977 Mrs Ahwireng-Obeng moved to the Volta River Authority as a Legal Adviser. She resigned from the VRA in 1983 to join her husband in the United Kingdom. They subsequently settled in South Africa's Eastern Cape ( then an independent Homeland) where Mrs Ahwireng-Obeng initially worked as a magistrate before joining the University of Transkei, now Walter Sisulu University, as a lecturer.
In 1990 the family moved to Johannesburg where Mrs Ahwireng-Obeng worked at one of the major banks in South Africa as a legal adviser on labour law issues for almost 10 years. During this period she completed her studies at the University of South Africa and was awarded a Master of Laws degree.
In 2000 Mrs Ahwireng-Obeng was appointed by the South African government as one of the first Labour Law Commissioners in the country.
When she returned home in 2009, she joined the Ghana School of Law where she still works as a Senior Lecturer in Family Law. Mrs Ahwireng-Obeng also works at the University of Mountcrest as a Senior Lecturer in Administrative Law.
19. Boma Alabi- Nigeria
Boma is a Senior Advocate of Nigeria. A founding Partner of Primera Africa Legal. She leads the Primera Africa Legal's International Commercial Law/Corporate Governance practice. She served as the President of the Commonwealth Lawyers Association 2011-2013, the first woman President in the over 50 year history of this association of lawyers from 54 countries. She was a Council Member of the Board of the Royal Commonwealth Society and also served as the Chairwoman of the Association of Women Solicitors of England and Wales between 2005/2006. She serves on the advisory board of MN Capital Africa Advisers
20. Chuma Himonga-Zambia
Chuma Himonga is a Professor of Law, School of Law University of Zambia (UNZA). She is also professor of Law Emeritus, University of Cape Town where she worked until her retirement in 2017 and a member of the College of Fellows of the University of Cape Town.
She held the Department of Science and Technology South African Research Chairs Initiative (SARChI) Chair in Customary Law, Indigenous Values and Human Rights (at the University of Cape Town), funded and managed by the National Research Foundation (NRF), from 2012 to December 2017. She is a NRF-Rated Researcher (i.e. established national and international researcher).
21. Innocentia Ottober- Malawi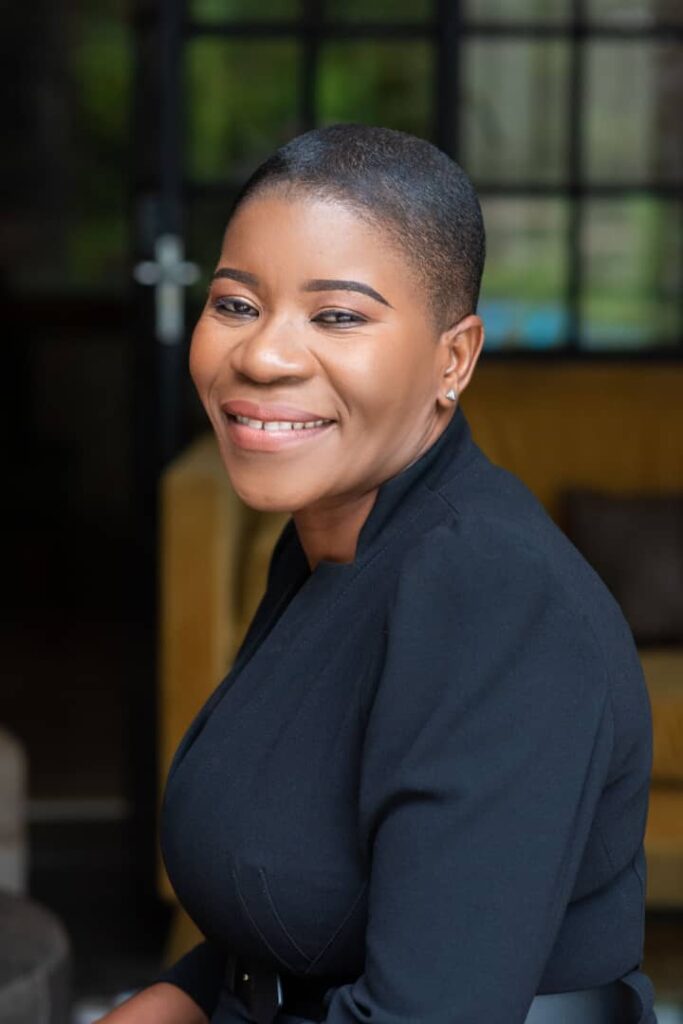 Innocentia Ottober was the only female lawyer among the 12 lawyers representing the Petitioners in the presidential election case which led to the nullification of the 2019 Presidential Election results in Malawi. She prosecuted the only rape case in Malawi in which a Clinical Psychologist was called to testify as an expert witness for the prosecution.
Innocentia was one of the Commissioners on the Special Law Commission on the development of the Gender Equality Act. She chairs the Boards of Old Mutual Pension Services Company Limited and Old Mutual Life Assurance Company (Malawi) Limited and sits on the Boards of many other companies in Malawi
22. Funmi Roberts-Nigeria
Funmi Roberts exemplifies exceptional brilliance in women which inspires the younger generation of Lawyers in Nigeria. She graduated top of her class both for her first and masters law degrees and also at the Nigeria Law School.
Funmi Roberts is the Founder and Principal Partner of Funmi Roberts & Co. a leading female-owned law firm.
She is an astute leader with outstanding track record in mobilising for corporate and public sector reform, with excellent communication and interpersonal skills. Funmi, once a lecturer at the faculty of Law, University of Ibadan, Ibadan, is recognised and respected both within and outside the legal profession for her legal, administrative and organisational skills.
She is the Chairman of the National Committee on the repeal and re-enactment of the arbitration governing law in Nigeria, that is, the Arbitration and Conciliation Act .
23. Mollica Maharaj- South Africa
Mollica Maharaj, a lawyer with a LLB, MBA and various other qualifications under her cuff. Director at Rahman and Rahman Inc., a black women owned law and managed law firm in Gauteng with over 20 years' experience in corporate commercial law and real estate. Whilst an established lawyer, Mollica spends a great amount of time on academia and has established in house paralegal training programme in the firm, whereby she trains and imparting practical legal knowledge to aspiring lawyers and paralegals from previously disadvantaged communities. Outside the courtroom, Mollica spends a substantial part of her legal career advocating gender equality and women's rights. She is also passionate about developing and coaching teens and belongs to the Teenage Empowerment Forum. She actively blogs for the Institute for African Women in Law, along with many other organisations. She won numerous awards including but not limited to Top Performing Business Manager and Top Performing Women Leadership Award. In recent times she has featured in local community radio talk show to address cyberbullying and on a national TV channel, GLOWTV, to address women empowerment and legal challenges faced by many during the COVID pandemic
24. Mercy Kainobwisho- Uganda
Mercy K. Kainobwisho is an Advocate of the Courts of Judicature in Uganda specializing in Business /Company law and Intellectual Property Law.
Kainobwisho is currently the Registrar General, Uganda Registration Services Bureau(URSB),
having successfully served as the Director of Intellectual Property at URSB , Director of Business
Registration at URSB, Manager Intellectual Property at URSB, State Attorney with Ministry of Justice
and Constitutional Affairs and Legal Assistant at Shonubi Musoke & Co Advocates. She has served
on many committees in URSB, Justice Law and Order sector, African Regional Intellectual Property
Organisation (ARIPO) and the World Intellectual Property Organisation (WIPO).
25. Maria Mbeneka- Kenya
Maria Mbeneka is a name Partner of the firm Kimani Kabucho Mbeneka & Company (KKM) Advocates and has been in private practice for the past eighteen years.
She is a council member of the Commonwealth Lawyers Association (CLA) representing East Africa and Seychelles. Maria is also the Chairperson of the County First Ladies Association (Kenya) and the First Lady of Laikipia County. A former council member of the Law Society of Kenya (LSK) Maria served as the Treasurer & General Member Representative for the period of 2018-2020. Maria is also the immediate former Vice President of the East Africa Law Society having served from 2016-2018.
Maria has previously served as a member of the Industrial Property Tribunal from 2010-2013. While serving at the LSK she convened the ICT/IP Committee which took on Public Interest Litigation such as the NIIMS Petition, the Housing Levy Petition of 2018, consultative and public participation forums on Data Protection among other initiatives.
26. Linda Kasonde- Zambia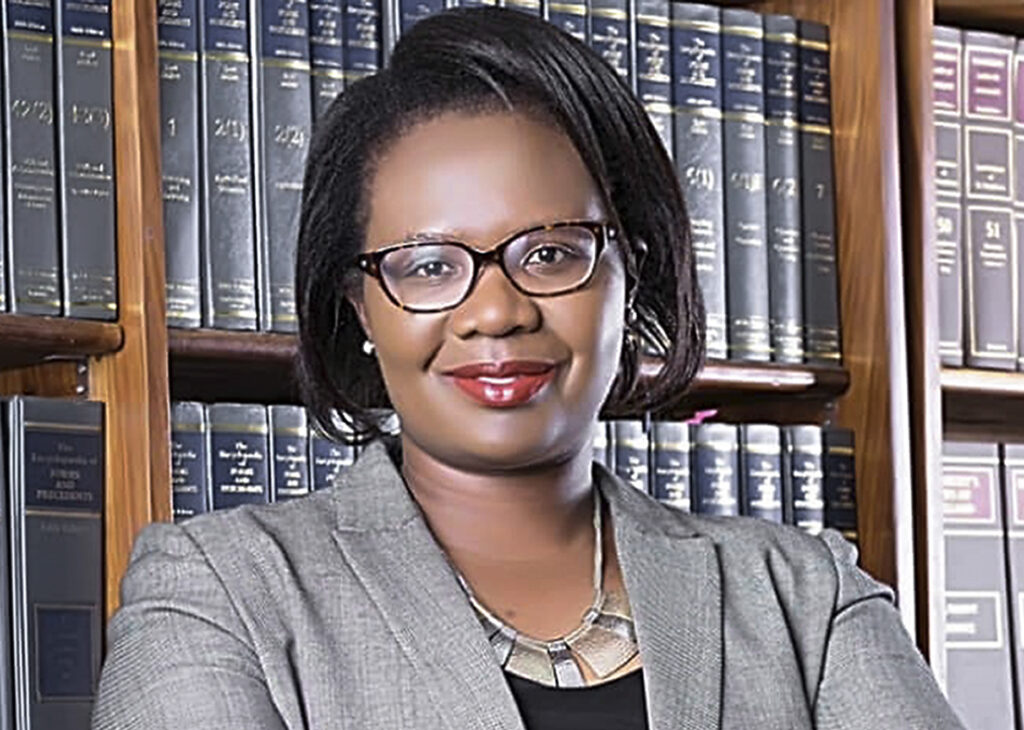 Linda Kasonde is the Founder/Executive Director of Chapter One Foundation.T he Founder/Owner of LCK Chambers.
Chapter One Foundation(COF) is an organisation that promotes and protects human rights, human rights defenders, constitutionalism, social justice, and the rule of law in Zambia, primarily through strategic litigation, advocacy, and capacity building. COF opened doors in July 2019 with the intention of plugging the gap in the lack of protection for human rights defenders and to free the civic space for Zambians to be able to participate freely in the governance of the country. Since we opened, the foundation has facilitated the representation of 16 human rights defenders and have taken out 5 strategic and public interest litigation cases. In December 2020 COF also created a legal defence fund to pay for the legal services of human rights defenders who find themselves in conflict with the law. So far COF has catered for 6 human rights defenders under the Fund. COF'S greatest accomplishment to-date has been to contribute to the defeat of the Constitution Amendment Bill No. 10 of 2019. It aimed at weakening the Legislature, Judiciary and state institutions that provide checks and balances. It also threatened to change our Electoral system to make it easier for the incumbent to win the 2021 presidential election and to hold on to power through gerrymandering. The ruling party needed a two-thirds majority in parliament to pass the Bill which would have required 111 votes in favour. The government only managed to get 105 votes in favour of the Bill. It is the second time the government tried to force it through. The foundation had initially challenged the Bill together with the Law Association of Zambia through a petition in the Constitutional Court and lost. It then took the campaign to the people and succeeded in defeating the Bill. This is very much a victory for the people and democracy in Zambia.
27. Tadala Chinkwezule- Malawi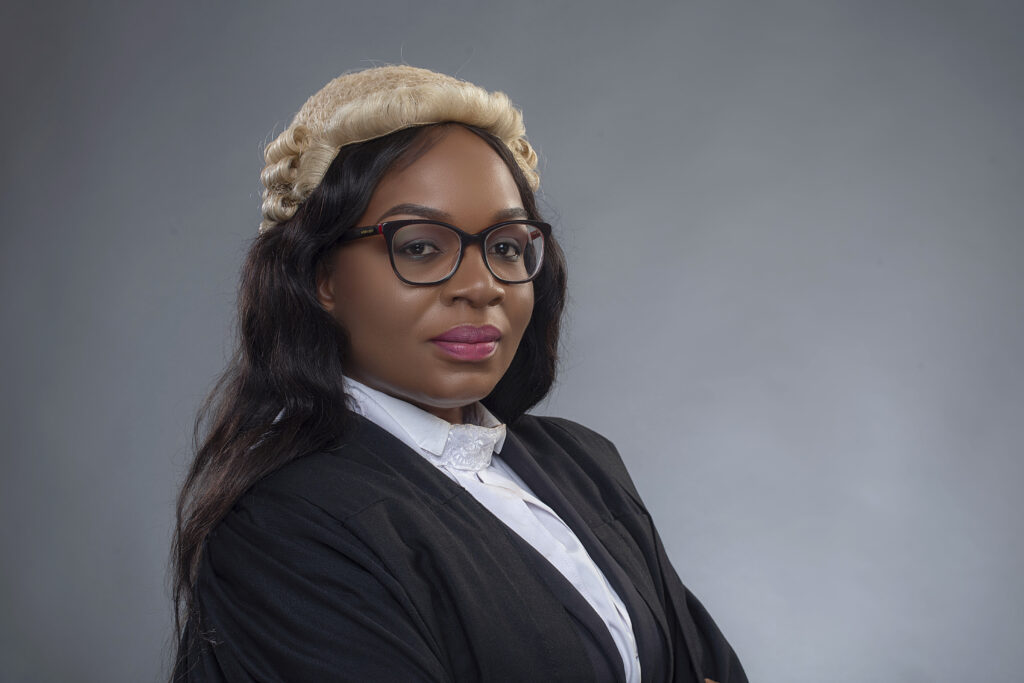 Tadala Peggy Chinkwezule is the immediate former Vice President of Malawi Law Society and former President of YALI Association (Malawi) She currently serves as Board Member, Digital Skills and Innovations Grants Committee of the Project implemented by the Public Private Partnership Commission with funding from World Bank and is a Director of the Statutory Corporation NGO Board in Malawi.
She is the immediate past President for the Women Lawyers Association of Malawi. WLA has successfully been instrumental in key Malawian cases being the Constitutional electoral case, Covid 19 case, Judicial Independence case and the Msundwe case which pertains to 18 women and girls from Mpingu and Mbwatalika.
She serves as Company Secretary for one of the subsidiaries AHL Commodities Exchange. Prior to working at AHL, Tadala worked as Legal Counsel at the Malawi Revenue Authority and as a Senior Legal Aid Advocate for the Malawi Legal Aid Bureau under the Ministry of Justice and Constitutional Affairs. She has completed secondment programmes at Edwin Coe LLP and 3 Verulam Buildings in London. She is very passionate about the promotion and protection of human rights, especially women and children's rights
28. Joyce Oduah-Nigeria
The Nigerian Bar Association is Nigeria's most influential professional body with more than one hundred and twenty members in a country estimated to have a population of 200million people. Joyce Oduah currently serves as the General Secretary in that association. She will be the second to hold that position after a hiatus of about 38 years. According to Anthony Atata,a former Chair of International Bar Association-Africa Region, Joyce Oduah is a war horse in the profession whose strength defies any gender classification. Her emergence as the General Secretary of Africa's biggest and perhaps the most influential bar association in a competitive election she ran against three other men became a source of hope for younger female Lawyers who contemplate leadership in any capacity or endeavour. Mr Atata said that she shattered a glass ceiling as if she didn't know it was there.
29. J. Jarpa Dawuni- Ghana
J. Jarpa Dawuni is an academic and legal game changer who has made important strides as an academic and a women and girls' rights activist. She has an impressive professional trajectory that cuts across academia and women's mobilization where she has combined her academic skills with development capabilities to launch an innovative entity called the Institute for African Women in Law with a vision of building a network of women legal professionals dedicated to using the law as a tool for societal development and advancement.
Dawuni is an Associate Professor of Political Science at Howard University, Washington D.C. She is a qualified Barrister-at-Law before the Ghana Superior Courts of Judicature. She holds a Doctorate in Political Science from Georgia State University. Her primary areas of research include law and development, judicial politics, women in the legal professions, gender and the law, international human rights, democratization and women's civil society organizing.
She is the founding Director of the Howard University Center for Women, Gender, and Global Leadership established in 2020. In 2020 she was the recipient of the Women in Academia International Award from the Women in Law Initiative, Austria. In 2018, she was the recipient of the Outstanding Assistant Professor Award at Howard University.
In 2018 she was a Fulbright Specialist Scholar to Ghana where she designed a Center for Research in African Union Law. In 2016, she was awarded the Carnegie African Diaspora Fellowship to undertake a project on graduate student mentoring and research at the Faculty of Law, University of Ghana. In 2017 she was a Visiting Scholar at Queen's University Faculty of Law in Kingston, ON, Canada, and in 2015 she was a Visiting Scholar at the University of Copenhagen Faculty of Law iCourts Center of Excellence for International Courts. Dawuni has held several Fellowships, including Gender and Power Fellow of the Center for Democratic Development in Ghana, and a Global Fellow under the Global Women's Leadership Program at The Wilson Center, Washington, DC., and as a Carnegie African Diaspora Fellow.
She is the founder and Executive Director of the non-profit Institute for African Women in Law (IAWL) which focuses on enhancing the capacity of women in the legal professions in Africa and the Diaspora. She is a Global Scholar at the Wilson Center Women in Public Service Project. She sits on board of the West Africa Research Association (WARA) and the African Research Academies for Women (ARA-W). In 2016, she received the President Obama White House Presidential Award for her service on the Board of ARA-W.
Dr. Dawuni belongs to several professional bodies and is the past Co-Convener of the Gender and
Judging Collaborative Research Network of the Law and Society Association, Co-Convener of the Women's Caucus of the African Studies Association and currently the Co-Convener of the Women and Gender Studies Collective at Howard University. She sits on the editorial board of the Journal of International Politics and Development (JIPAD) and the Peter Lange Book Series on Studies in Law and Politics. Her research has appeared in journals such as Studies in Gender and Development in Africa, Journal of African Law, University of Baltimore Law Journal and Africa.
Today. Dr. Dawuni has presented her research internationally at professional conferences and has been invited to speak at several universities, conferences and expert group meetings.t
30. Pheona Wall-Uganda
On 13 September 2020, Pheona Wall was elected as the new President for Uganda Law Society. Before then Pheona was elected Honorary Secretary Uganda Law Society where she worked on governance reforms until 2018 when she was elected Vice President and Chairperson of the Legal Aid and Pro Bono Project of the Uganda Law Society.
She has served as a lecturer of Law at Kampala International University.
Though Pheona is not the first to serve in that capacity, her victory at the polls was very inspirational to younger female lawyers in Uganda.
She has served on different boards such as the Public Relations Association of Uganda, Future Investments Group, East African Young Water Professionals hence gaining experience in Legal Risk Management, Regulatory Compliance, Infrastructure and Construction Law, Board affairs and Stakeholders relations management.
Courtroom Mail asked her how she will donate $100,000 and she replied "I would donate the $100,000 to the Legal Aid Project of the Uganda Law Society as that would fund 8 new legal aid clinics in 8 districts in remote areas for a year."
31. Abiye Tam-George- Nigeria
Abiye Tam-George is accredited Regional Attorney-Mediator with the Compliance Advisor Ombudsman (CAO) for the International Financial Corporation (IFC) and the Multilateral Investment Guarantee Agency (MIGA) of the World Bank Group. She is a certified Mediator with the Lagos State Multi-Door Courthouse. A member distinguished panel of Neutrals LMDC. Abiye has a PGD in Peace Studies and Conflict Resolution. She is an astute mediation advocate and a motivational speaker.
Abiye is the visionary-in-chief of ATG Legal, a cosmopolitan law firm with consulting legal practitioners, mediators and Arbitrators. Her acclaimed community legal literacy project titled; Live.better.everyday offers free legal advice and counselling on various legal issues in communities and partners in different locations. It is also a digital program created to make sound, incontestable, accessible and delightful legal advice and opinions to individuals, institutions and governments.
She is the Vice President – Association of Environmental Lawyers of Nigeria. Chairlady Welfare Committee – Nigerian Bar Association Lagos Branch. Executive Director – Tamabofri Educational Services Lagos. Director Legal – Institute of Communication and Corporate Studies Lagos. Chairlady – Child Rights Committee African Bar Association. Former Public Relation Officer – African Women Lawyers Association Lagos. Former Chairlady – Project Committee, International Federation of Women Lawyers Lagos. Secretary – Premier Bar Co-operative, NBA, Lagos Branch. Former Treasurer – Central Schools Board Management Committee Eti-Osa Local Government Area Lagos State. Former Vice Chairlady – Schools Board Management Committee Langbasa Primary School Eti-Osa Local Government Area Lagos State, etc. She is a member of FemWise Africa.
She is a member of the Board of Trustees; Lawyers in Oil and Gas Network, Association of Environmental Lawyers of Nigeria and City of Peace Initiative Lagos.
Abiye, established a mobile comprehensive library as part of a mass literacy and enlightenment campaign with specific focus on improving the reading and writing skills of children. She initiated a popular reading program for children in schools, titled "Read-a-Book-a-Day".
She is passionate about how children live, grow and the opportunities offered to them, she constantly engages with children and Teenagers to exposed them to knowledge. Her hobbies are counselling and writing.
Her urgent desire is to establish a comprehensive Family and Child Development Centre. She will readily donate to any cause that protect and promote the well-being of children and peaceful families. Courtroom Mail asked her the African country she wishes to visit, she replied
"My dream is to visit Rwanda, the East
African Country some day."
32. Amanda Clinton- Ghana
Amanda is the Founding Partner of Clinton Consultancy and a dynamic lawyer who was called to the Bar in England and Wales and the Ghanaian Bar. Amanda is a litigation expert with extensive corporate law and reputation management experience in the U.K and throughout Africa.
She also represented the Ghana Football Association as they made formal responses to the government of Ghana and FIFA. She is the first female presidential aspirant of the Ghana Football Association.
33.Florida Kabasinga-Rwanda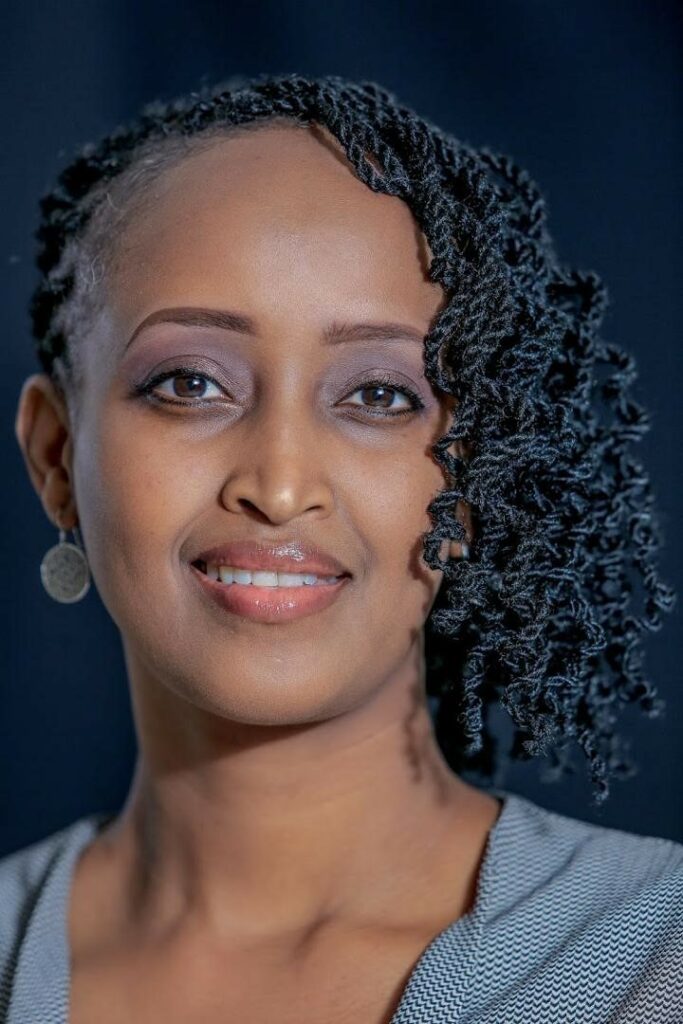 Florida Kabasinga is a Rwandan private legal practitioner with nearly two decades' experience in the fields of international criminal law and domestic justice in Rwanda. She has extensive experience conducting criminal prosecution and defence, both internationally and in the local courts of Rwanda. She has appeared before all levels of courts, including before the Supreme Court of Rwanda. Between 2003 and 2012, she practiced on the international legal circuit where she held various positions, both at trial and appeals levels, within the Office of the Prosecutor at the United Nations International Criminal Tribunal for Rwanda (ICTR). From July 2013 to March 2016, she served as a Senior Legal Advisor to Rwanda's Prosecutor General and the National Public Prosecution Authority's (NPPA) International Crimes Unit. During this period, she advised on extradition of fugitive suspects and best practices in the investigation and prosecution of international crimes. From 2016 to date, Ms. Kabasinga is in private legal practice as Managing Partner of Certa Law Chambers in Kigali, Rwanda where is an expert in Rwandan Constitutional Law, Public Interest Litigation and Sexual and Reproductive Health Rights where she is at the forefront of approaching these rights in a holistic way.
Ms. Kabasinga holds a Master of Laws degree (Magna cum Laude) in International Human Rights Law from the University of Notre Dame (Indiana, USA) and a Bachelor of Laws degree (LL.B Hons) from Makerere University (Kampala, Uganda). She practices in the areas of mediation, conflict resolution and arbitration. She is a member of the Rwanda Bar Association, the East African Law Society, the Kigali Arbitration Center, the American Bar Association and the Chartered Institute of Arbitrators.
34. Eunice Ndingo- Malawi
Eunice Ndingo is a Senior State Advocate. She works for Ministry of Justice. She possesses a Diploma in Women's Human Rights which she obtained from the Bulgarian Institute of Women's Rights.
Eunice Ndingo's passion is tilted towards helping survivors of sexual and domestic violence to obtain justice. She does this through prosecution of perpetrators of sexual and domestic violence and ensuring that there are successful trials.
Eunice is currently the Desk Officer for all sexual and domestic violence related matters in the Ministry and she has prosecuted more than 30 matters in a space of 3 years that she has worked for the Ministry.
She is a member of the Malawi Law Society and practices in all courts of Malawi. Further, she is a member of the Women Lawyers Association and currently servers as the Chapter Representative of the WLA's Lilongwe Chapter.
Eunice has been instrumental in diverse strategic case. Recently she was the Lead Counsel from the State Advocate Chambers in a defilement case, which was co – prosecuted with members of WLA who were given consent to join as private prosecutors. In the case, the accused was convicted of defilement of a 12 year old girl and the matter awaits sentencing. Further, she undertook the prosecution of a case where a police officer defiled a girl in custody in 2018. Despite the lengthy trial period, Eunice did not relent up until the police officer was convicted and on 4th February 2021sentenced to 21 years imprisonment.
35. Theodora Kio-Lawson- Nigeria
Theodora Kio-Lawson is the Managing Partner of The Loorbrandbox (Law-Brand-Box) & Consult, a brand communication and PR Consultancy with brand solutions and corporate communication services tailored to the legal industry.
A trained lawyer, legal publicist and media strategist, Ms. Kio-Lawson has served in various capacities both in the legal and media industries, including as Law Editor and Head, Legal Business at BusinessDay Newspaper – Nigeria's foremost financial daily for over 10 years.
She is also the current Chair, Media and Publicity for the Nigerian Bar Association Section on Business Law (NBA-SBL); the head, Media and Publicity, for the NBA Women Forum; Chairperson of the Lawyers in the Media (LIM) Forum; and Media Consultant to the President of the Nigerian Bar Association (NBA).
Widely acknowledged as credible and influential in both industries, Ms Lawson continues to provide communication direction for several legal businesses looking to grow and position their brands within and outside Nigeria. Her Portfolio includes over 20 Legal Brand Activations and a hundred plus (100+) successfully delivered publicity campaigns within and outside the legal industry.
She is an alumnus of the London School of Public Relations; the Pan Atlantic University, School of Media & Communication (SMC), and holds various diplomas and certifications in Arbitration, Mediation & Conflict Management, Communications, Public Relations and Client Relationship Management (CRM) from a number of professional bodies including the Chartered Institute of Arbitrators; the Chartered Institute of Public Relations, UK; the London School of Public Relations, UK; and the Negotiation & Conflict Management Group (NCMG); among others.
Her professional memberships include, the Nigerian Bar Association (NBA), the International Bar Association (IBA), the International Legal Marketing Association (LMA) and the Public Relations Communications Association (PRCA), UK.
In her spare time, Theo loves to design creative and colourful spaces and owns one of those as a co-working hub/collaborative space for entrepreneurs.
36. Brenda Matanga- Zimbabwe
Brenda Matanga is the head of the practice and Lead IP Counsel. She has extensive experience in commercial practice and has over the years distinguished herself as an intellectual property law specialist Attorney. As a leading IP champion in Zimbabwe and Africa at large, she has helped shape the industry's growth and actively empowers start-ups with dedicated IP services.
Through her distinguished status as a former President of the Zimbabwe Institute of Patents and Trademarks Agents (ZIPTA) and current role as Chairperson of the Africa Regional Intellectual Property Organisation (ARIPO) Working Group( which is amending the organisation's legal instruments), Brenda is in the front line of advocating and spearheading necessary legislative reforms in IP laws in Zimbabwe and the continent at large. She is a former Councillor of the Law Society of Zimbabwe and has served in various roles on the boards of Zimbabwe German Society (ZGS) and Longden Steel Company. She is a member of International Trademarks Association (INTA) where she has served as a committee member for the "Unreal Campaign" and currently serves in the Brands for a Better Society committee. Brenda is an alumnus of University of Turin, the IP Global Exchange (Europe), is also part of the steering committee of the World IP Forum. Having established herself as a leading and reliable IP voice in the region, international recognition for her contributions in the sector has followed. Among other eminent accolades Ms Matanga has attained, the following are to be found:
Intellectual Property Law Firm of the Year in Zimbabwe: 2016-Corporate International Global Awards 2016
Most Influential Woman in Intellectual Property Law 2018 -Zimbabwe – Acquisition International Global Excellence Awards
Top 50 Emerging IP Players Award 2019-The IPR Gorilla Listed by Courtroom Mail as one of the 30 most influential female Law Firm founders (2020)
37. Nkem Agboti- Nigeria
Nkem Agboti works as General Counsel and Company Secretary of UAC of Nigeria PLC. She holds an LL. B degree from the University of Lagos and has close to two decades of experience in the practice of Business Law. She is an accredited mediator and well rounded in Corporate Affairs.
Early in her career, Nkem worked at the law firms of Aluko & Oyebode and Olaniwun Ajayi, followed by in-house experience at British American Tobacco Marketing Nigeria Limited and British American Tobacco South Africa.
She has experience in alternative dispute resolution, brand enforcement, as well as, trade marketing and distribution.
Nkem is a regulatory compliance expert and has worked on technical committees for the Standards Organisation of Nigeria. She is experienced in Ministry, Department and Agency (MDA) engagement and has participated in legislative hearings on key industry bills before the National Assembly and the Lagos State House of Assembly.
Nkem formed part of the teams acting as legal advisers during the wave of banking consolidation in 2004/2005 and has gained experience providing company secretarial services to companies in the financial services, hospitality, and agricultural sectors.
Nkem is passionate about public service, lending her time and talent to the Nigerian Bar Association, where she currently serves as a Council Member in the Section on Public Interest and Development Law. She is also a successful 3-time participant in the annual Lagos State Settlement Week.
She sits on the Governing Board of Lagoon School, Lekki, in Lagos State.
38. Naushina Aboo- South Africa
"As a woman and an entrepreneur of the 21st Century, I am proud to say that each and every one of us possess a very special characteristic with a "P" – and that is POTENTIAL … We have the Potential to be who we want to be, and to achieve those soaring heights and everything we wish for. I, as a human being, a woman and a practicing attorney, serve as a Mechanism to unlock that Potential of many women, who have suffered in silence over the years, and liberate them to be who they truly are and I encourage you to do the same! Because as the saying goes –Justice Delayed is Justice Denied!"
A practicing attorney, Naushina is young, energetic and driven individual with huge aspirations.
39. Phatuma Amasi Mataka- Malawi
Phatuma Amasi Mataka is a founding Partner at Amasi & Associates, a relatively small and vibrant law firm based in Zomba, the old capital city of Malawi. She is a seasoned litigator. She also serves as a Secretary for Women Lawyers Association, Zomba Chapter.
Prior to establishing her law practice, she had worked as an Associate at Chidothe, Chidothe & Company where she mostly handled criminal cases. After Chidothe, Chidothe & Company, she worked for Sacranie, Gow & Company, one of the biggest and leading law firms in Malawi, where she was placed in the litigation section and trained in corporate and commercial dispute settlement. She also has international experience in corporate and commercial transactions having worked on attachment at two of the leading law firms in South Africa namely werksmans Attorneys and Norton Rose Fulbright South Africa Inc.
Phatuma is a beneficiary of the 2017 Trial Advocacy Training that was conducted by Justice Advocacy Africa and Malawi Law Society. She is immensely skilled in general litigation, legal research and alternative dispute resolution. Since its establishment in August 2020, her practice handles cases in Criminal law, land and property law, corporate and labour law, Family law, Insurance law as well as Wills and Inheritance law. The firm also handles Business consultancy, registration and/ or incorporation of entities, companies and organisations, debt collection and drafting as well as reviewing contracts to ensure compliance with the law.
Phatuma is a strong believer in Justice and human rights. She is also passionate about seeing women and girls advance. As a way of giving back to her community she conducts legal clinics that focus on mother groups in the villages round Zomba City.
40. Thandi Rosemary Makweya- South Africa
Thandi Rosemary Makweya founded the firm Mathopo-Makweya Attorneys.
She is a member of South African Woman Lawyers Association, Black Lawyers Association. She has served as the Secretary for South African Woman Lawyers Association in Limpopo and she is currently the Deputy chairperson of the same organization. She is currently the Registrar of the Diocese of St Mark the Evangelist in Limpopo.
She has vast experience in many fields of the law, Corporate law, Commercial law, Mediation, Family law, Mining law, Litigation in Civil and criminal in both Magistrate and High Court. She has appeared in most of the courts around Limpopo and in Gauteng and Mpumalanga. She has also partnered with several women Attorneys in enhancing the upliftment of women Attorneys.
41. Kelechi Ugbeva- Nigeria
Kelechi Ugbeva is the Founding Partner of Blackwood & Stone LP and is based in Lagos. She is a seasoned commercial lawyer that specializes in taxation. Kelechi has 19 years of local and international commercial law experience providing specialist tax and corporate/commercial legal services to resident and non-resident entities and individuals doing business in Nigeria.
She is currently a member of the chartered institute of taxation of Nigeria, an exco of the Tax Committee of the Section on Business Law, Nigerian Bar Association. And an active member of the International Fiscal Association.
She has contributed to various publications on local and international taxation.
Kelechi is also passionate about international trade and exchange, and has been involved in facilitating business between Nigeria and Belgium, and currently is a board member and the legal adviser to the Nigerian Belgian Chamber of Commerce.
Courtroom Mail asked her how she will use $100,000 for Charity, "If I have $100,000 to donate, I will use it to help get street kids off the street, I would use it to ensure. That as many of them as possible get good education."
42. Daphne Lebese- South Africa
Daphne Xalati Lebese (Ribisi) is the founder of Lebese Incorporated Attorneys, a Law firm situated in both Pretoria and Lebowakgomo (South Africa). She obtained her LLB degree from the University of South Africa and has been in the legal fraternity for over 15 years within which she had briefly joined the Judiciary serving as an Acting Magistrate. She has experience as a Prosecutor in the Military Courts. She has a passion for women empowerment and uses the legal profession to give back to the communities at large.
Her love for life is such that she keeps herself entertained by engaging in extreme sports such as bungee jumping and sky diving. She also loves hiking in the most beautiful mountains of South Africa while experiencing the tranquillity of the rivers and waterfalls that flow from the mountains.
In answering the question on how she will donate $100000, she said that If she was to be given $100K, she'd definitely donate it to an organization that is dedicated to help women and children who have fallen victim to sexual abuse and raise awareness on the fight against gender based violence that is emerging to be a pandemic in South Africa.
43. Gaenor C. Michaels- Namibia
Gaenor C. Michaels is the founder of Gaenor Michael and Associates.
Gaenor Michaels & Associates is currenly one of the six law firms forming part of the Lexna Incorporated group of law firms which has opened its subsiduary Insurance company doors namely Lexna Insurance (Pty) Ltd which introduced its new legal product in the Namibian market. She currently serves as the Deputy Chair at Trans Namib Holdings as well was Western Insurance.
She serves on the Namibian Lawyers Association as well as the Disciplinary Committee reporting to the Ministry of Justice as well as a Notary Public in 2020.
Through the establishment of her own law Gaenor Michaels & Associates she has steadily entered the business profession and legal field on an equal base as that of her peers and is currently serving on various boards as a result of her experience.
44. Joyce Akpata- Nigeria
Joyce is a lawyer, governance practitioner and development consultant who has taken advantage of her background to grow a career in social re-engineering through shaping of public policy and economic advancement. She is an enabler and is passionate about making social impact.
Joyce was appointed the Director- General of the Nigerian-British Chamber of Commerce, in which position she had responsibility for turning around the chamber, an assignment she discharged creditably. Given her success at the Nigerian-British Chamber of Commerce, she was sought after by the Nigerian-American Chamber of Commerce to bring her experiences to bear in the administration of the Chamber. Her stellar performance in transforming the Chamber stood her out.
Joyce currently runs an independent consultancy focusing on governance, social impact, non-profit management, international trade and business sustainability.
If offered $100,000 I will commit it to a well-structured cause with which I am very familiar. The Lions Clubs International of which I am a member, has as one of its core causes, the fight against Paediatric Cancer. The campaign is focused on helping those affected by childhood cancer survive and thrive. Each year, more than 300,000 children are diagnosed with cancer. Research has shown that every 2 minutes a child is diagnosed with cancer and there has been a 13% increase in incidence of childhood cancer over the last 20 years with 6 years being the average age at diagnosis of children with cancer. Also, more than 90% of childhood cancer deaths occur in low resource settings like Nigeria.
Improving childhood cancer survival requires supporting children and their families while they experience the unimaginable social, economic, and emotional burdens of having a child with cancer.
45. Mercy Kalondu Wambua Ogw-Kenya
Mercy Currently serves as the Secretary/CEO of the Law Society of Kenya from 1st March 2016 with he task of overseeing and coordinating the administrative functions of the Secretariat, implementing the organizations strategic plan, conceptualizing and developing programme ideas in tandem with the Societies' mandate, objectives and strategic plan, attending meetings on behalf of the Council and the Society, implementing decisions of the Council, and overseeing financial affairs of the organization and handling personnel matters.
She also serves as the Secretary to the Advocates Disciplinary Committee
She is the Secretary to the Advocates Benevolent Association charged with the responsibility of providing oversight management of the Association with over ten thousand members (10,000). In addition, she serves as the Secretary to the Senior Counsel Committee and coordinate more than 30 other Committees of the Council and the Society.
She has served as a member of the Audit Committee in the Office of the Director of Public
Prosecution (ODPP). As a member of this Committee, she was involved in provision of oversight of financial management, enhanced internal controls and compliances with laws and regulations.
In the year 2017, Mercy was co-opted and served as a member of the Legal Sector Reforms Taskforce established by the Attorney General (2017-2018). The Taskforce has provided detailed recommendations on the necessary policy and legislative reform for the Legal Sector in Kenya.
In December 2019, she was appointed as a member of the Board of Kituo Cha Sheria. Kituo Cha Sheria is the oldest human rights non-governmental organization in Kenya, engaged in social transformation of indigent Kenyans through legal aid, empowerment, and advocacy and lobbying for pro- poor policies and commitment to respect for human rights.
The Board is charged with the responsibility of setting policy and oversight over the management of the organization.
46. Foluke Akinmoladun-Nigeria
Foluke Akinmoladun is the Managing Solicitor of Trizon Law Chambers Nigeria. She is a lawyer, accountant, mediator and arbitrator. Her work experience covers both domestic and international commercial legal matters. She is a member of the panel of neutrals of a number of arbitral institutions.
Her articles have also been published in national and international journals. She is the current Director General of the African Ship owners Association of Nigeria and a member of the Presidential National Action Committee on Nigeria's Implementation of the African Continental Free Trade Agreement (AfCFTA)(Transportation stream) and the Co-lead of the Team.
Her hobby is listening to audio books on self-development and writing out ideas to develop and act upon on a later date.
She told Courtroom Mail that If she has $100,000 to donate to a cause, she would donate to the following:1. A scholarship for 2 ladies to qualify under the institute of Chartered Shipbrokers UK on the condition that they will finish the course within three years and upon completion they will work with an indigenous ship owner or Nigerian Maritime institution for 2 years-@ $7,000 per year for three years per person =$42,0002. A scholarship for 3 ladies to take professional exams to become Chartered Accountants under the Association of Chartered Certified Accountants ACCA UK with the condition that they will work in Nigeria for at least two years and complete the certification within three years-@$5,000 per person for the 3 years =$15,000. 3. Paint 5 primary schools in Ondo town, Ondo State, Nigeria=$43, 000 (approximately N20m).
47. Rachel Chibaya- Zimbabwe
Rachel Chibaya founded her own Law firm and currently the Senior Partner at R. Chibaya Law Chambers with bias towards Registration of Securities (Conveyancing and Notary) Civil and Labour Law, family matters Corporate as well as Commercial Law matters.
In 2020, she was named amongst the 30 most influential female law firm founders in Africa by Courtroom Mail. In 2010, she participated in the drafting of the current Constitution of the Republic of Zimbabwe. She sits on various boards and currently the Council Chairperson at Women's University in Africa, And Former Board Vice Chairperson at National Pharmaceuticals Company in Zimbabwe (Natpharm). She recently got elected as one of the Councillors of the Law Society of Zimbabwe Serving and representing Harare region. Rachel is a member of the IBA-International Bar Association, SADC Lawyers Association (SA)
She has volunteered for Legal Practitioner for Transparency International Zimbabwe (TI-Z), a non-profit and nonpartisan system oriented local chapter of the International Movement against Corruption in Zimbabwe. Rachel has served on the "test case" committee with Women and Law in Southern Africa and Education Trust (WLSA) an organisation advancing the rights and welfare of women and girls on Family Law disputes in Zimbabwe.
In response to the question from Courtroom Mail she said that "If I am to be given $100 000.00 (one hundred thousand dollars) I would donate it towards my passion to groom and mentor professional young women and men into successful entrepreneurs. I will achieve this by setting up a trust/ foundation with such objectives and offer free mentorship programs focused on entrepreneurship and inculcate in these youths etiquette, skills and opportunities available which enable them to be independent and start up their own businesses. The trust/ foundation will also include social responsibility towards donations to youths and children living with disability and albinism with such material that will aid in the procurement of COVID 19 protective clothing, equipment, test kits, vaccines, food and other basic necessities to this vulnerable and disadvantaged group."
48. Joyce Nalunga-Uganda
Joyce Nalunga-Birimumaaso is currently an Honorable Member of the Leadership Code Tribunal in Uganda Joyce formerly served as the Chief Executive Officer of the Uganda Law Society. In 2019 inItaly, Joyce was awarded by ILLACE as the best CEO of a Bar Association. She is a seasoned motivational speaker and a transformational leader who has mentored and impacted many lives of young lawyers mostly female lawyers.
.Joyce is now a PHD candidate specialising in Gender Based Violence and its impacton the Sexual Reproductive Health Rights of Refugees.
She has governance experience gained over the last 18 years, having served on a number of Boards including the National Coalition of Human Rights Defenders( NCHRDs), Chairperson Board of Directors- Victory Senior Secondary School and Chairperson Board- Zebra Roofing Ltd. She has conducted institutional and organizational reviews of public and private sector institutions in the region. She is also the Chairperson, Pro bono Board Committee-Law Council, a Uganda Law Society Representative to the Law Council as well as a member of the Disciplinary Committee of the Law Council.
49. Misozi Hope Masengu- Zambia
Misozi Hope Masengu is the founder and Managing Partner of NOVUS HM Legal Practitioners, a leading full service firm in Lusaka. She is a Beit Scholar, holding a Master of Laws(LLM) in Commercial Law from the University of Durham in England and a Bachelor of Laws degree (LLB) from the University of Zambia.
Misozi is a trial advocate and transactional lawyer, with expertise in commercial litigation and commercial transactions. She has over 9 years' experience representing clients in various commercial disputes including employment and labour relations, insurance, intellectual property, and capital markets. She has successfully represented clients in landmark cases on the dissolution of Islamic marriages and creditors' schemes of arrangement. Her experience in transactional lawyering spans mergers and acquisitions, project finance, Islamic finance, private equity and corporate advisory and commercial. Misozi also has vast experience in advising leading commodity trading companies, particularly on acquisitions in the wholesale and FMCGs industry. She also has previously advised on acquisition financing in the banking sector and is a qualified corporate insolvency practitioner.

Misozi is passionate about seeking novelty in law and pushing the boundaries of legal practice. She is currently serving on various boards, as well as on various committees of the Law Association of Zambia (LAZ), the International Bar Association (IBA) and the International Trademarks Association (INTA). She is also an author and has written widely on employment and labour law. Misozi is an ardent traveler and wishes to visit Morocco one day. If given USD100,000 she would donate it to Children International – Zambia, to support the education of children.
50. Tebello Motshwane – South Africa
Tebello Motshwane is currently a consultant at RAMS Incorporated and a Managing Director at Collective Intelligence Legal Consultants.
Tebello established Sister In Law, her passion project, in 2018 after realizing that women would often approach her for legal insights pertaining to their households and domestic violence. She came to realize that the lack of education and resources for women dates back to when her parents divorced and her mother was not privileged enough to know basic legal concepts pertaining to the consequences of divorce, child maintenance and estate planning.
Her interest in this field is what led her to pursuing a degree in law and ultimately incorporating Sister In Law which is "a platform dedicated to empowering women (and the community) through legal education". The platform also extends to creating awareness around gender based violence and facilitating campaigns which encourage women and children to speak out against GBV, and men to speak and act out against injustices against women and children.
Tebello is passionate about the legal profession and has done extensive work in uplifting young girls and women who she interacts with on a daily basis and those within her community at large.
She has been featured in magazines and interviewed on TV and radio shows which have
highlighted her passion for empowering women through legal education and have particularly focused on how she uses her knowledge in family law and criminal law to empower and serve South African women.
51. Nompilo Simanje- Zimbabwe
Nompilo Simanje's interest in promoting and advocating for media freedom, democratic internet governance and digital rights is remarkable. She has undertaken several researches related to such issues in Zimbabwe and the Southern African region. She has also been a panelist and speaker at several continental engagement initiatives addressing these thematic areas.
Nompilo is currently working as the Legal and ICT Policy Officer for the Media Institute of Southern Africa Zimbabwe Chapter (MISA Zimbabwe) where some of her roles include legal and policy monitoring particularly for the protection of the right to media freedom and freedom of expression, the right to privacy and access to information. She also administers the Media Defence Fund for the protection of media freedom by providing legal and medical assistance to journalists who are victims of media violations perpetrated by the State. Nompilo has also spearheaded several advocacy initiatives with one of her highlights being the Digital Rights Literacy Campaign that is implemented in Zimbabwe, Zambia, Tanzania, Malawi and Lesotho.
Nompilo is also an avid supporter of initiatives that promote the enlightenment and empowerment of women and also the capacitating of citizens in general, young people included, to shape the democratic discourse and promote transparency and accountability by the government.
52. Faith Simiyu- Kenya
Faith is a Kenyan Ph.D student in the United Kingdom who has used her work to bring attention to the plight of indigenous people in Kenya. She is disseminating important research on health and human rights exposing policy gaps and injustice met by vulnerable and marginalised indigenous people. She has put a search light on the experiences of the Ogiek community in Kenya whose homes where taken by the government.
Through her blog phdreflections, she has been educating younger Africans on what undertaking a Ph.D could mean for them. She is a positive influence to younger Africans especially Lawyers.
53. Panashe Bwoni- Zimbabwe
Panashe Bwoni says she is not a politician but an advocate for human rights and believes that the Constitution and Human Rights must be respected
She is a Legal advisory board member of the registered non-governmental organization; Coporate Social Responsibility Network Zimbabwe. Panashe also founded the Ropafadzo Foundation Trust in 2019 which helps children in under privileged communities and orphanages. Ropafadzo is shona and means 'Blessing'
The trust assists by paying tuition fees for children in both primary and secondary education. She has also donated stationary kits, textbooks and writing books, school uniforms and school shoes to the children so they are fully equipped. Panashe1 introduced reusable sanitary towels to over a 100 girls as they cannot afford the disposable pads!
According to Panashe "Many families rely on vending. The City council has destroyed many of their stalls and have not relocated them, meaning a loss to income. To make sure the families are fully assisted I also ensure that their families have food by supplementing and providing families with basic food hampers such as mealie meal, soya beans, chunks, cooking oil, salt, sugar and soap. This way parents don't have to choose between feeding their families and taking their children to school. Every now and again I visit the children with treats to boost their morale and remind them they are not alone."
Courtroom Mail wanted to know what she will do with $100000 for charity and she said "If given $100 000 to donate to a cause, it would be to continue what has been started here. Ensuring tuition is paid for these children, that they have full school kit, uniforms, shoes, and stationery and that they are fed. Sanitary pads continue to be inaccessible to girls. I would certainly ensure girls are given these so they do not endanger their health by using old dirty rags as substitutes and of course continue attending classes! "
"The money would also go a long way in constructing libraries for the children as there are in short supply and absolutely vital and essential. Children are the future and it is imperative we continue to equip as many as we can with education, knowledge, skill and power! I strongly believe in making education accessible. I know there are many lawyers in these children!"
54. Liz Lenjo- Kenya
Liz is the Founder and Managing Consultant of MYIP Legal Studio that specializes in Intellectual Property, Entertainment, Media and Fashion Law. She is a young lawyer and considered to be a pioneer in her field. She is the first youngest lawyer to be appointed in a Tribunal serving as a Member of the Copyright Tribunal, which is established under Section 48 of the Kenyan Copyright Act (CAP 130). She also served in the Kenya Fashion Council as the Head of Intellectual Property & Policy in the Legal Committee. In addition, she is an adjunct faculty member at the Strathmore University Law School where she teaches Sports Law, Media Law and Entertainment Law.
She is the pioneer legal blogger on www.lizlenjo.com on IP and Entertainment Law matters focusing on non-legal minds to understand basic issues on these areas of law.
Courtroom Mail asked her what she will do with a hundred thousand Dollars if given to donate to charity, she said "If I was awarded USD 100,000 I would start a continental cause towards African Traditional Knowledge and Cultural Expressions to foster collaboration among African countries and explore policy guidelines on how we managed shared assets internally as Africans. I would also continue my IP High Tea Events to sponsor young business women aspiring to create big brands and educate them on the value of IP law and how one can scale up to a continental and international success."
55. Linda Bonyo- Kenya
Linda Bonyo is the Founding Director at Africa Law Tech and the CEO of the Lawyers Hub in Kenya, working on the confluence of Law and Technology. The Lawyers Hub convenes the Africa Law Tech Festival and Africa Legal Innovation Week and the Africa Law Tech Association. Driven by the need for sustainable and inclusive Tech Policy across the African Continent, Linda has worked on policy convenings, publications and policy exchanges bringing together policymakers and prime movers from 36+ countries to engage in discussions and develop policy briefs on Data & Elections, Artificial intelligence, Digital Tax and Digital Identity, Blockchain regulation amongst others. She is a Tech Women Fellow 2020, a member of the Real Facebook Oversite Board, and was globally awarded in 2020 as a Good ID community champion. Linda is a Tech lawyer in every sense and a licensed attorney of the High Court of Kenya. As a thought leader in Tech regulation, She has appeared on various international and Local media including the BBC, Deutsche Welle, France 24 and aptly spoken at international fora notably the Internet Governance Forum, Council of Europe and to select members of the German parliament on tech, regulation and entrepreneurship.
Linda is passionate and sits at the cusp of Technology, society and Law powered by innovation.
56. Raqeebah Oloko-Nigeria
Lawyers in Oil and Gas Conference has become a top rated conference in Nigeria. This was founded by Raqeebah Oloko who serves as the secretary of the board through her organisation Bromshy Communications Limited.
Her professional background started in 2005 when she went for her internship as a mass communications student in a media outfit where she was retained as a freelance writer. This she did alongside her studies both at the polytechnic and later at the University.
She resigned from her freelance job in 2007 to focus her attention on building her company. Raqeebah has also worked in other communications outfits cutting across television and communication.
57. Janet Liabunya- Malawi
Janet Liabunya is an experienced and accomplished lawyer, development practitioner, Design Thinking facilitator and Teen Career Coach. She holds a Bachelor of Laws (honours) degree from the University of Malawi and a Master of Laws in International Development, Law and Human Rights from the University of Warwick. She has worked as a prosecutor, an advisor and a facilitator. She is currently working as the Child Protection Specialist for UNICEF Malawi office. In her work, she focuses on providing technical support to the Government in order to develop and strengthen systems for ensuring that children are safe, protected and enjoy their rights. Through the Safe Schools program, Janet is currently supporting Government to institutionalize the safety in all schools through the development of functional violence prevention, referral and response mechanisms using the school as a platform for delivery of these services.
Driven by her passion for social justice, empowerment and equality, Janet takes pride in using the law to assist vulnerable people, especially women and children. She has in this regard been providing pro-bono legal services to women and children that has enabled them to realize and enjoy their rights. The defining moment for this passion and commitment, was when she escorted the women and girls of Nsundwe and M'bwatalika who had been sexually violated by officers of the Malawi Police Service, to the Malawi Police Service Headquarters to lodge criminal complaints against the officers, after the police stations in their catchment areas refused to receive their complaints.
Janet also thrives in working with young people and supporting them to discover their potential and contribute to the development of the country. In this regard, Janet has since her teen years invested her time leading and working with young people to contribute to their own development and development of the country. She founded the Marble Girls, an initiative the encourages girls to abstain from sex and remain pure until they get married. This extra ordinary commitment has been recognized by the National Youth Council of Malawi through a Youth Leadership Recognition Award that was given to her in 2012.
Janet has also served in national leadership positions as the Vice Chairperson and Chairperson of the National Youth Council of Malawi and Vice Chairperson of the National Aids Commission.
Janet has also invested a lot of her time researching and writing on topics related to rule of law, accountability, rights of women and children. She has presented and published articles and book chapters that have contributed to the scholarly on rights and accountability.
58. Norah Nsanja- Malawi
Norah Nsanja is the Head of Legal and Company Secretary for Standard Bank plc, a multinational financial services organization listed on the Malawi Stock Exchange. Norah provides legal counsel to both the board and management ensuring continuous compliance with laws and regulations. She is responsible for ensuring effective governance and proactive management of legal risk through the establishment of a legal risk taxonomy and a legal risk appetite statement that is aligned to the Bank's strategy.
Prior to joining Standard Bank Plc, Norah worked as a legal practitioner for private law firms; Mhango and Company, Mvalo and Company and KD Freeman and Associates.
Norah has served on various boards including Timveni Child and Youth Media Organisation, Cellulant Limited, Ministry of Hope and Kwera Fund Limited.
Norah holds a Bachelor of Laws (Honors) degree obtained from the University of Malawi. She is an Associate of Governance Institute and is currently pursuing a MSc. in Finance and Financial Law with the University of London Distance Learning Programme.
59. Lerato Letsoalo- South Africa
Lerato Letsoalo's work in Matrimonial matters in South Africa is exceptional with regards to her age in the profession.
In her years of experience, she has finalized countless matters, out of which almost 11 were actual trials before the Regional court and District courts in Polokwane, Seshego, Mahwelereng, Thohoyandou, Lebowakgomo, Mankweng, Nebo, Tzaneen, Mokopane and Pretoria. Her drive is contagious.
She is currently a Litigation Attorney in the firm of PMK Tladi and associates in Polokwane with years of court experience appearing mostly in matrimonial, divorce and third party claims litigation. I have also brought civil and criminal law applications and further criminal trials.
60. Mariam Mbabaali- Uganda
Mariam became an entrepreneur early in her career and noticed there was a gap of small businesses shying away from engaging lawyers. As a lawyer and entrepreneur, she understands small businesses and business budgets, and she is an advocate of running a business with best practices. As a lawyer with experience in a management position she took steps to support small businesses in Uganda
Her Practice also cuts across International Arbitration and International Oil and gas Management.
61. LEAH Molatseli- South Africa
LEAH Molatseli is an exceptional aspiring academic, legal technology entrepreneur, published author, and speaker who believes that Access to Justice is a fundamental human right that can be facilitated more effectively and efficiently through innovative thinking and technology. Everything she does is centered on this philosophy.
62. Podu Mdhluli- South Africa
Podu Mdhluli is an admitted practicing attorney and sole director of the firm Podu Mamabolo Attorneys based in Polokwane, Limpopo Province, South Africa. She obtained an LLB degree from the University of Venda for Science and Technology in 2005 as well as the LLM (LAB) from the University of Limpopo Turfloof Campus in 2014. She has been running the firm since 2007 to date. She has acted as a district magistrate in the Magistrate Court Lebowakgomo then Thabamoopo as well as the Polokwane Magistrate Court. She has been honored to act as a judge of the High Court Limpopo Polkwane. She is involved in the general affairs of the profession and has served and in some instances still serving as a leader of the National Secretary of the South African Women Lawyers Association nationally and provincially, the Black Lawyers Association Limpopo Branch, Polokwane Legal Practitioners Association. She is currently the chairperson of the Limpopo Task Team to help establish a branch in Limpopo, a member Las Society of South Africa and was a member of the Task Team piloting the of the LSSA Environmental Affairs Committee and the member of the Limpopo Provincial Council's Disciplinary, Investigation to name a few. The single word to describe her is that she is a servant of the people of the Republic of South Africa and in looking forward to serve the continent and the world.