Foreward by the Chairperson of the Courtroom Mail 100 (2022) Selection Panel: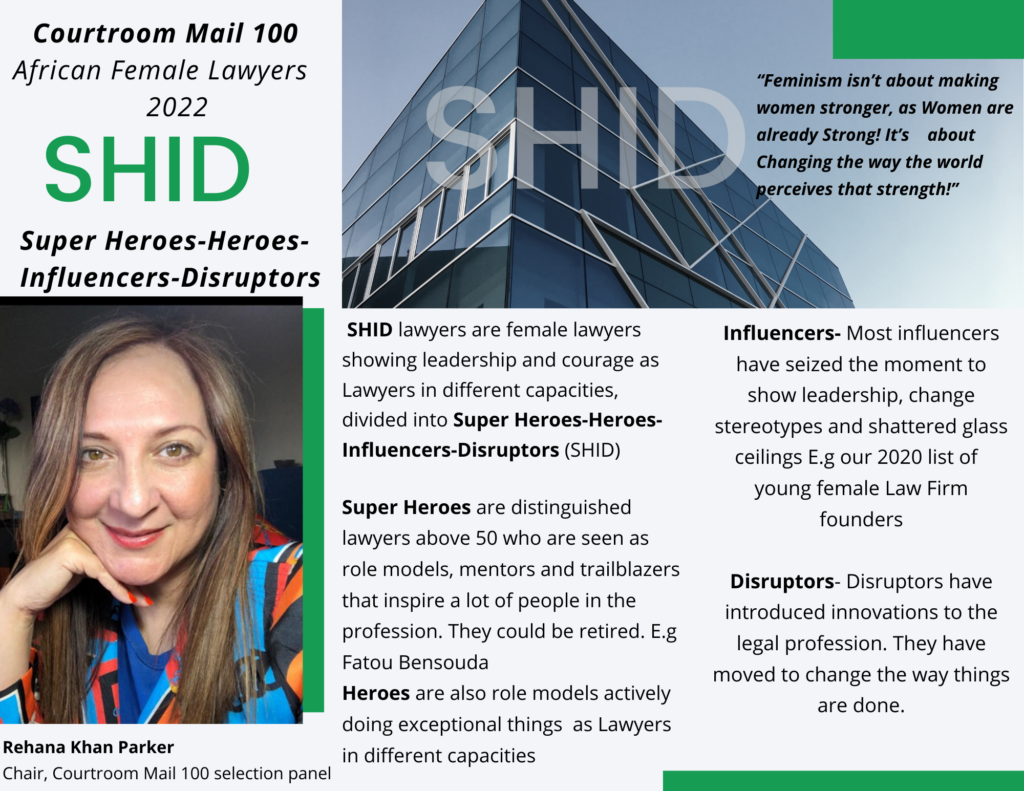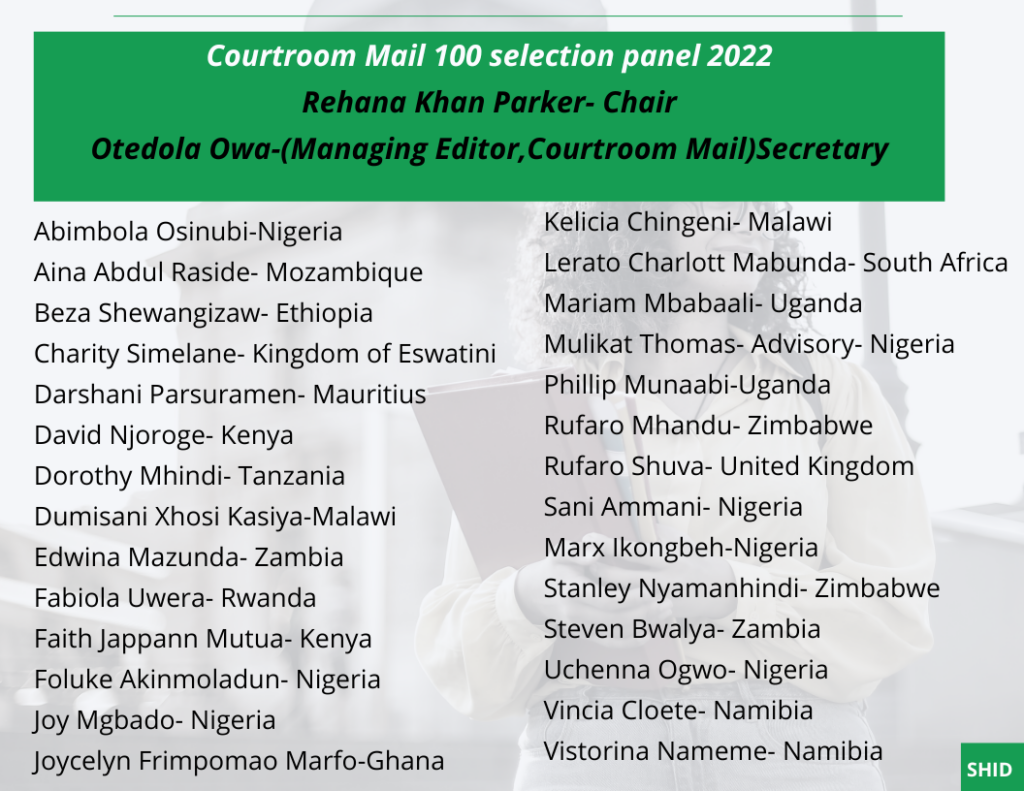 It was my honour to be the chairperson of the selection panel for Courtroom100 for 2022 female lawyers in the Sub-Saharan region.
My task was a relatively easy one as panelists collated the nominations and motivated substantially on their reasons for their selection. The deliberations were thorough and the process was not one of mere rubber stamping.
The 2022 list features exceptional women whose work has proven to be groundbreaking, trailblazing and breaking the bias, with a good mix of new names on the list and past awardees; with combination of senior and young women to watch as our leaders of the future.
Congratulations from me personally to the Courtroom100 for 2022
Rehana Khan Parker
This is in no special order
1. Fatou Bensouda- The Gambia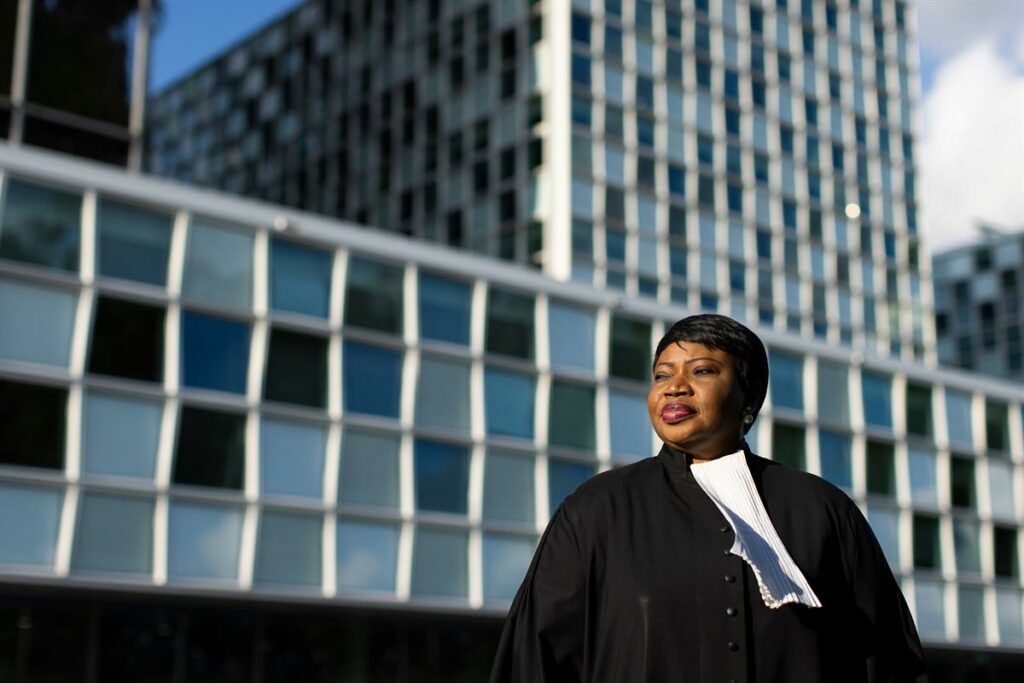 On the 15th of June 2021 the nine year tenure of Fatou Bensouda from The Gambia ended as the Prosecutor of the International Criminal Court ("ICC" or the "Court"), . She served the Court from 2004, first as Deputy Prosecutor.
She was elected on 12 December 2011 by consensus as the Prosecutor of the International Criminal Court by the Assembly of States Parties. Ms Bensouda was sworn in on 15 June 2012.
Prior to her work at the International Criminal Court, Ms Bensouda worked as Legal Adviser and Trial Attorney at the International Criminal Tribunal for Rwanda (ICTR) in Arusha, Tanzania, rising to the position of Senior Legal Advisor and Head of The Legal Advisory Unit. Courtroom Mail lists her as a Super Hero as her accomplishments are a source of Inspiration to so many female Lawyers across Africa and beyond.
2. Funke Adekoya – Nigeria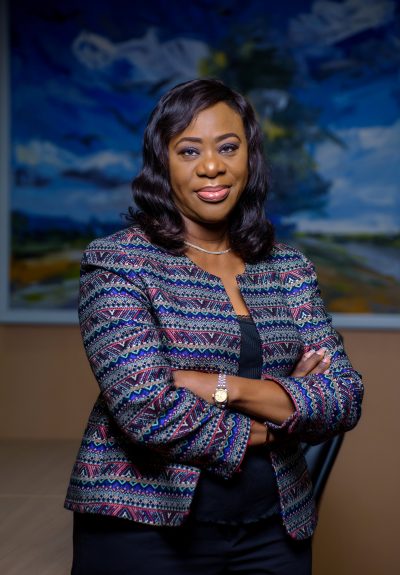 Funke is a founding Partner at AELEX, a top Nigerian Law firm and heads the firm's Dispute Resolution Practice . Appointed Notary Public in 1986 and elevated to the rank of Senior Advocate of Nigeria (SAN) in 2001, 'Funke has over 45 years' experience in Litigation and Arbitration. Her strides have inspired many female lawyers across all generations in Nigeria and beyond.
3. Mandisa Maya- South Africa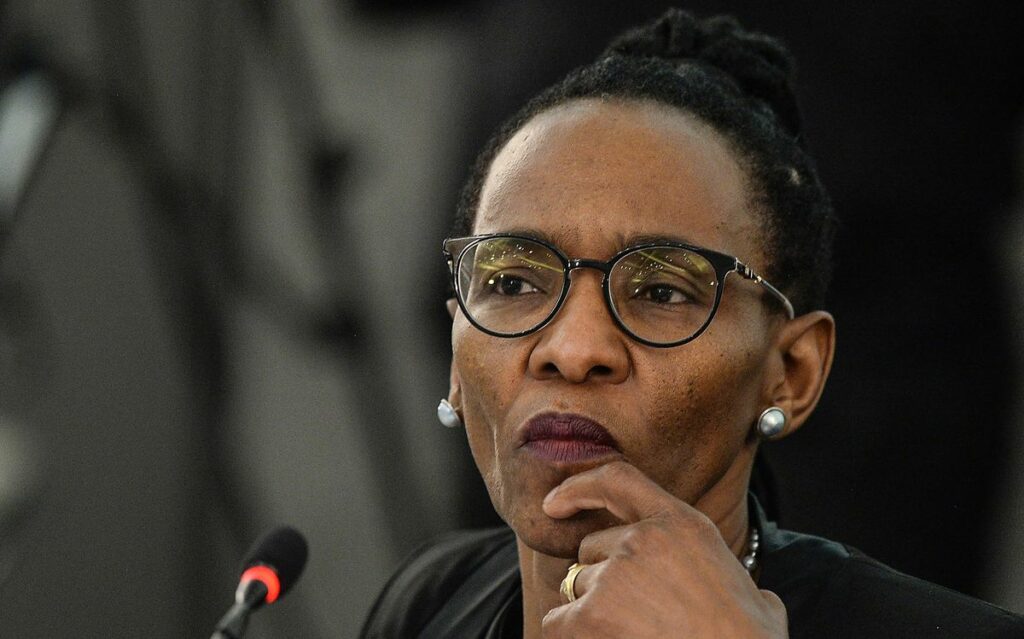 The Judicial Service Commission (JSC) of South Africa wasted no time in recommending Mandisa Maya as head of our apex court. If that recommendation succeeds, she will be the first female to hold that position. She is the first South African female jurist who has served as President of the Supreme Court of Appeal of South Africa (SCA) since 26 May 2017. She had previously served as a judge in the Mthatha High Court, as a puisne judge of the SCA and as Deputy President of the SCA, as well as holding acting positions in various courts. She is seen as a super hero by many female lawyers in South Africa and beyond.
4. Sinidu Alemu- Ethiopia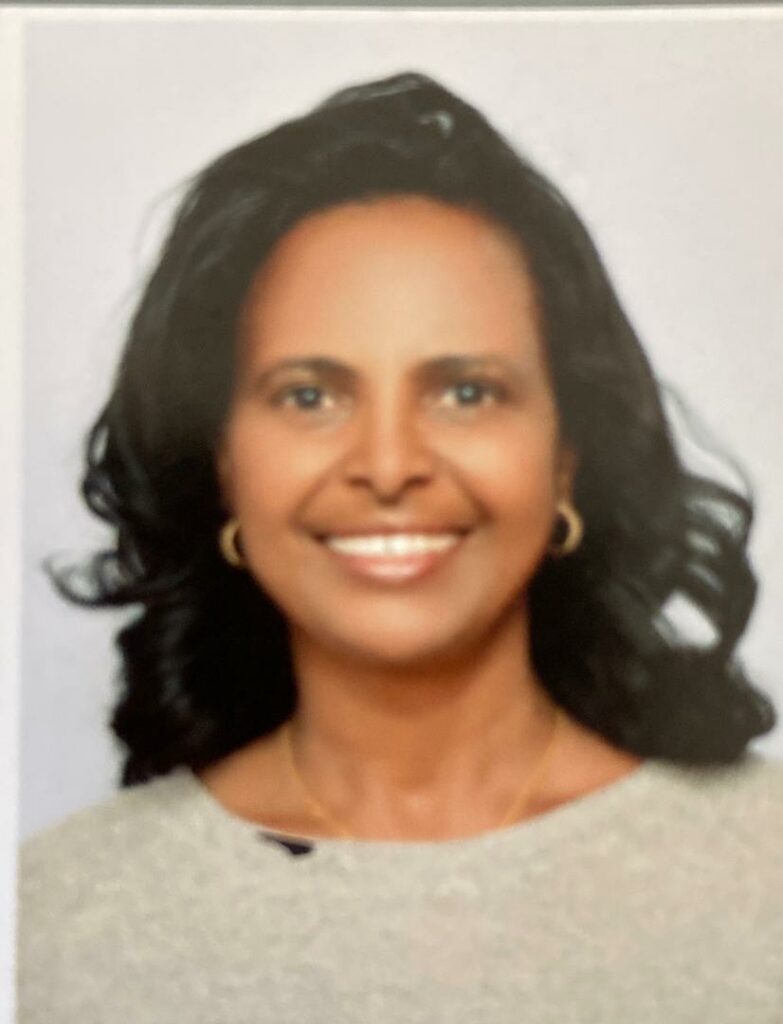 Sinidu Alemu is the President of Ethiopian Federal Advocates association. She is a seasoned attorney with 33 years of legal experience. A graduate of Addis Ababa University in Bachelor of Laws and University of Essex, UK in International Human Rights Law. Sinidu climbed the judicial ladder starting from an assistant judge position to the highest judicial organ in Ethiopia, the cassation division of the Supreme Court. She is one of the most praised judges of the court whose teamwork, critical analysis and dedication is appreciated by fellow colleagues and attorneys.
Sinidu has been serving as an attorney for 16 years. She has been providing legal assistance for various national and international companies. Sinidu served at the Constitutional Inquiry Council for seven years. She was a board member of the Ethiopian Women Lawyers Association for four years. Sinidu dedicated a day a week for three years, to provide free legal aid service at the association for women who do not have financial means.
5. Justice CYANZAYIRE Aloysie– Rwanda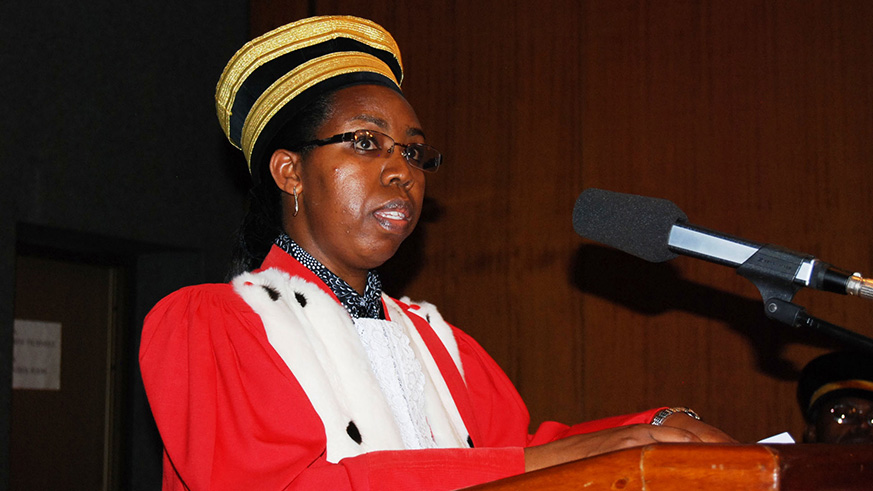 The first woman Chief Justice of Rwanda from 2004 to 2014.
Cyanzayire is an eminent judge who presided over the Rwandan Supreme Court. Cyanzayire graduated in 1989 with a Bachelor's Degree in Law from the National University of Rwanda. In 1990, she began an outstanding career in the judiciary when she was appointed Judge of the Court of First Instance. At the time, only 1% of the judiciary consisted of women judges.
During the 1994 genocide in Rwanda, Cyanzayire served as a judge of Butare. Following the genocide, she became the Secretary General for the Ministry of Justice and concurrently operated as an advisor for the Office Rwandais d'Information. She was elected as the head for the local-level system for the post-genocide reconciliation courts by the Parliament. Cyanzayire then served as one of six vice presidents of the Supreme Court. She became the deputy Chief Justice of the Supreme Court as her next position. Cyanzayire was elected the President of the Supreme Court of Rwanda by the Senate in 2003. Since her election, the title of the position has been altered to be Chief Justice, as Rwanda has updated their legal system.
Cyanzayire's work as Vice President of the Supreme Court and President of the Gacaca Jurisdictions Department from 2000 to 2003 was instrumental in shaping not only the justice system in Rwanda but also the country's entire socioeconomic spectrum. The Department of Gacaca jurisdictions (also called 6th Chamber), was one of the Departments created within the Supreme Court with a mission to organize the establishment and operation of Gacaca Courts across the country to try perpetrators of the genocide against the Tutsis.
In 2011, she reached the eight-year limit for the Supreme Court and left the court in favor of becoming the Chief Ombudsperson for Rwanda. The Chief Ombudsperson is responsible for investigate complaints against public authorities in the Rwandan government.
Cyanzayire has also been recognized for her various contributions to the field of law. She received a Recognition Certificate by Women Leaders Network in collaboration with the Ministry of Gender and Family Promotion for her work as Chief Justice; an Appreciation Award by the East African Association of Anti-Corruption Authorities for her service as Vice-Chairperson of the Association; and an Appreciation Award from the Rwandan Association of Judges and Magistrates for her service as Chief Justice.
6. Dorothy Ufot-Nigeria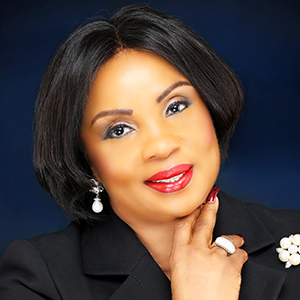 ---
Dorothy Udeme Ufot, SAN is the founding and Managing Partner of Dorothy Ufot & Co, a leading law firm in Nigeria where she heads the International Arbitration and Litigation departments of the firm.
She has inspired many female lawyers especially those in arbitration practice.
Dorothy is a Fellow of the Chartered Institute of Arbitrators and a Chartered Arbitrator. She is an immediate past Member of the ICC International Court of Arbitration in Paris (2006-June 2018).
Dorothy is on the panel of arbitrators of the AAA/ICDR, ICSID, ICC, KCAB International, the CIArb, the HKIAC, DIAC, SIAC, AIAC, the LRCICA, the BAC/BIAC, the EDAC and the Energy Arbitrators' List. Dorothy won the prestigious award of African Arbitrator of the Year 2020 organised the East Africa International Arbitration Conference in Nairobi, Kenya on 28 August, 2021
7. Olori Olufunmi Oluyede- Nigeria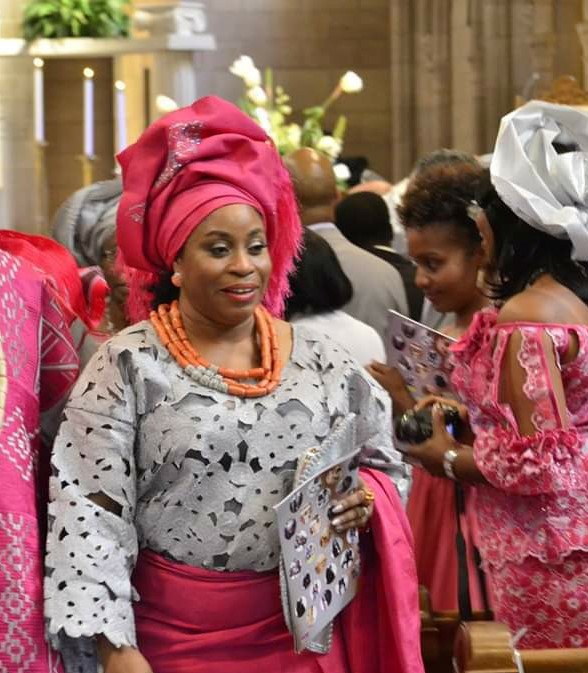 Olufunmi Oluyede is a super hero in the Nigerian legal space who mentorship cuts across men and women. A transnational commercial attorney of high repute, she is one of the pioneer/founding partners of TRLPLAW Solicitors & Advocates (a prestigious international commercial law firm) where she provides over 34 years legal insight and expertise across a range of industries, to the firm's most prominent clientele globally.
She was engaged as Secretary-General of the Geneva-based International Alliance of Women.
Olufunmi, life member, FIDA INT'L and past Chair of its Editorial Board, at present serves as its North America Regional Vice President; Country Vice President, FIDA USA; past Chair, FIDA Nigeria (Lagos) and member, FIDA Nigeria National Executive Council.
A long-term, much-treasured officer of the International Bar Association (IBA), she serves laudably on the IBA Council Constitution and Governance Committee; as Chair of the Speakers Bureau Working Group of the IBA Diversity & Inclusion Council and on the advisory boards of the IBA Women Lawyers Interest Group and the African Regional Forum.
Life fellow of the American Bar Foundation, Olufunmi is also an eminent member of both the American Bar Association and the Nigerian Bar Association. Notably, she fervently facilitated the emergence of the current Memorandum of Cooperation between the two global organizations in 2009 and has since functioned creditably in numerous high-ranking offices in both organizations, with various global awards in commendation.
Olufunmi Oluyede, a Princess of royal Nigerian descent, sits on the board of various reputable global corporations and parastatals .
8. Narghis BUNDHUN– Mauritius
Narghis Bundhun SC serves as a member of the Electoral Supervisory Commission and of the Electoral Boundaries Commission and has done so since 2001. Through these appointments, she has supervised local government, regional and national elections in Mauritius as well as being an elections supervisor for elections in India, Madagascar and Zimbabwe.
Bundhun was the first woman to preside the Mauritius Bar Association and chair the Bar Council in 2000. She was re-elected to the position in 2019 and 2020. Furthermore, she was one of the first two women to be appointed Senior Counsel in Mauritius in 2016.
She obtained a "Licence en droit" and a "Maîtrise en droit" from Université de la Réunion, and passed the Mauritian bar, and became a barrister in 1989. In addition, She holds a Diploma in International Commercial Arbitration from the Chartered Institute of Arbitration (UK), and she is a trained and qualified mediator accredited by the same institution. More recently, she submitted a paper titled "Muslim religious marriage in Mauritius Law" in the course of a "Diplôme Universitaire en droit civil mauricien".
Her practice as a barrister, is centred around family law. This expertise has allowed her to teach as part-time lecturer in family law whether at the University of Mauritius or for the professional examinations (for Barristers, Attorneys and Notaries). She has contributed to the redaction of statutory instruments for the Ministry of Women, Child Welfare and Family Protection (Foster care regulations in 2001, compendium of laws relating to children in 1999 and "Code de la Famille" in 1993). She was appointed on a Committee by the Attorney General to work on the re-introduction of Muslim Personal Law in Mauritius.
9. Justice Zukisa Tshiqi- South Africa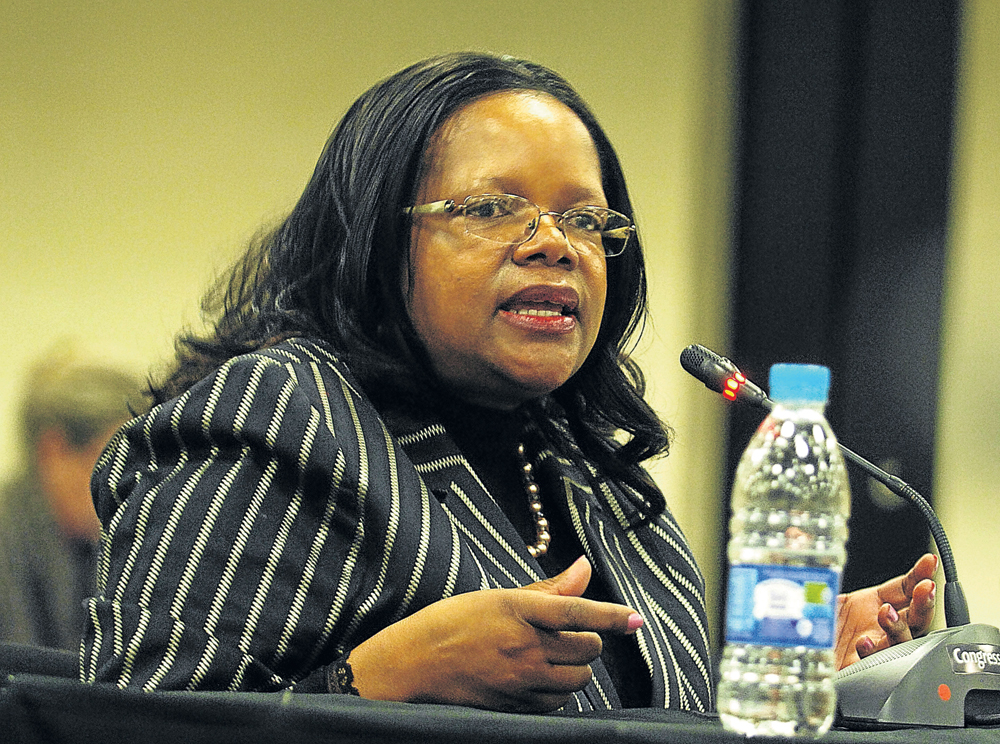 Zukisa Laura Lumka Tshiqi was made an acting judge of South Gauteng High Court in 2003 and was permanently appointed in 2005. She was promoted to the Supreme Court of Appeal in 2009 and served the Constitutional Court in 2014-15 as an acting judge. In 2019, Tshiqi was appointed to the Constitutional Court.
10. Urmila Boolell S.C.- Mauritius
With a career spanning 36 years, Urmila is a well-established name in the legal landscape in Mauritius. Her law firm was the first one to be registered in 2008 when the law was introduced allowing the setting of law firms. As the Head of the Chambers of Urmila Boolell S.C. Urmila is recognised by international networks such as Chambers Global and IFLR1000 as a leading lawyer. Her status as one of the leading businesswomen in Mauritius is regularly acknowledged in local publications including "Business Leaders".
She is the first woman in Mauritius to have set up her legal practice and expanded it into a range of other integrated services from publishing to financial services to training, cementing her reputation not only as a lawyer but also as a serial entrepreneur. She now heads the Temple Group of Companies , which comprises of 6 vertically integrated companies providing law and law related services.
She remains the first of only two women in Mauritius to be elevated to the rank of Senior Counsel for her contributions to the legal profession. Urmila is also one of only two women to date to have been elected as the President of the Mauritius Bar Association.
Urmila is the author of seminal works such as "Case Law of Mauritius-A Compendium". The Compendium is a publication in three volumes compiling the case law of Mauritius from the beginning of official reporting in 1861 to 1994, when it was published. It remains the most comprehensive tool for legal reference of precedents in civil law available to date. She has also authored other legal analytical publications relating to company law. Urmila also edited the "Mauritius Reports" from 2004-2009; the official publication of the Supreme Court of Mauritius. Urmila has been a constant advocate for increased accountability and transparency in business as well as spoken out about the importance of diversity in leadership and at Board level. Having forged her own path in a predominantly male-dominated industry her insights on leadership are likely to resonate with any woman seeking to make her way and build a successful personal brand.
11. Dr Helen Kijo Bisimba- Tanzania
Dr Helen Kijo Bisimba has been involved in social work for over 30 years, conducting research and advocacy to promote good governance and gender equality. For 22 years up and until june 2018 she worked as the Chief Executive officer of the legal and human Rights center in Tanzania.
She has advocated for changes in law and practice to be more gender sensitive and pro human rights. She has promoted against Social injustices such as violence against women, death penalty and harmful traditional practices.
Dr. Helen Kijo Bisimba studied for a PhD in law at the University (Philosophy Doctor) Warwick
UK from 2008 to 2011. In 2008, Dr. Helen was awarded the award to the U.S. Embassy in Tanzania as the first courageous woman in Tanzania to fight for human rights after standing up and making a statement against the government on the 2001 killing of protesters in Zanzibar.
Her commitment to fight for and promote human rights began in the 1970s when she was still a secondary student in Form 5 and 6 in Tanga region, after she refused to write a letter of explanation to the principal of the school that led to her suspension.
This has been a front-line campaign for human rights for nearly 40 years
12. Abimbola Akeredolu- Nigeria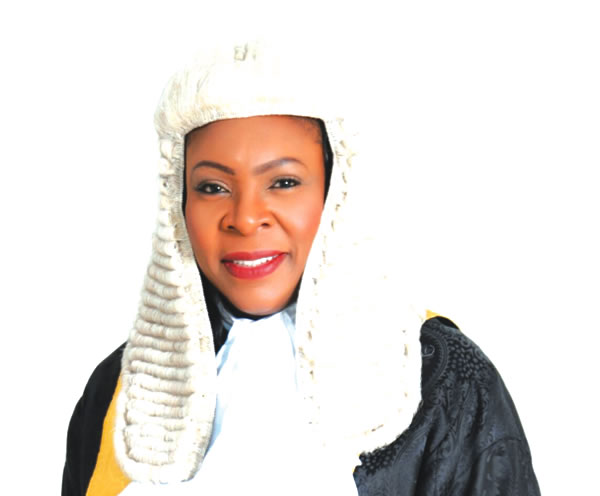 Abimbola Akeredolu was appointed as Attorney General and Commissioner for Justice, Ogun State, Nigeria, and the first female to be appointed to that office. In 2015 she was conferred with the prestigious rank of Senior Advocate of Nigeria. She has been a source of inspiration to many young female Lawyers. She is the sponsor of Abimbola Akeredolu quiz prize for young female lawyers which aims at giving out Law books and reports to young female lawyers to encourage them remain in Law Practice.
She is quite renowned for her vast experience in commercial litigation and arbitration. Her multilingual skills (English, French, Italian and German) make her a lawyer with a difference. She is admired by many young female Lawyers in Nigeria.
13. Victoria Benjamin Mandari- Tanzania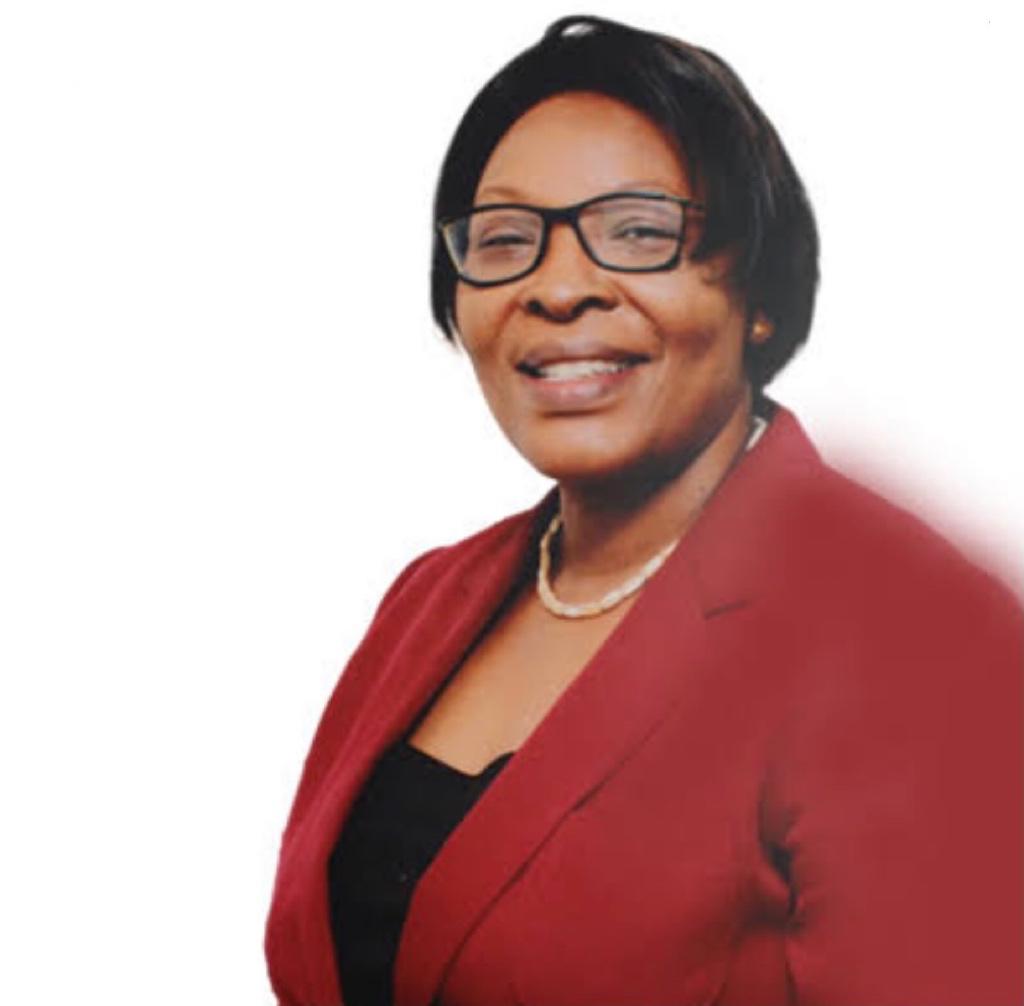 Victoria is the founder of Authentic Attorneys. She obtained her LLB (Hons.) degree from the University of Dar Es Salaam in 1984. She obtained her LLM degree from the same University in 2001 and she wrote her thesis on Corporate Insolvency Law in Tanzania specifically on the recovery measures by banks and financial institutions. Victoria has various professional certificates from overseas, including those obtained from London University African studies, United States of America on Court Administration Program, International Development Lawyers Institute (IDLI) Rome – Italy on Contracts negotiations, among others. She was enrolled as an Advocate in December 1995.
She also has vast experience and expertise on tax law practice, Receiverships, Constitution Law, corporate and banking Laws, Advocacy skills, Company Secretariat skills, Mediation and Arbitration skills etc., acquired in the cause of working and from various trainings and seminars she has been attending. She is an advocate of the High Court of Tanzania and Courts subordinate thereto save for Primary Courts with over 20 years' experience in legal practice in Tanzania. She is a seasoned consultant in the field of real estate and land law in general, a corporate lawyer and advises clients on Tax matters. She is currently a local consultant on a project known as Tanzania Housing Market study which is under the Ministry of Lands and Bank of Tanzania. She is held in high regard by clients and peers.
Victoria started her legal practice as an advocate with biggest Law firm in the country by then, known as Tanzania Legal Corporation and later on joined the National Housing Corporation where she worked as a Corporation Secretary for a considerable period of time. She has served as a Chairperson of Tanzania Women Lawyers Association (TAWLA), a Chairperson of Gender Forum for Constitution Review process (GFC), she is a member of Tanganyika law Society, SADC Law Association, East Africa Law Society, Pan African Lawyers Union (PALU) and a Member of the Tanzania Institute of Arbitrators (TIArb).
Victoria is a Board member of Management and Development for Health (MDH), A member of the Board of Trustees Tanzania Girl Guides Association, A member- Tax Revenue Appeals Tribunal, a Technical Committee Member of Women Fund Tanzania and a member of committee of TAWLA that deals with members affairs. She is also a Rotarian- Dar Oyster bay Rotary Club
14. Amb. Mwanaidi Sinare Maajar- Tanzania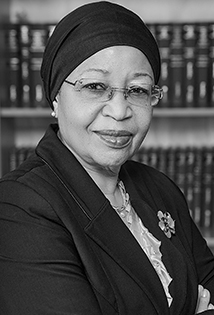 A career legal practitioner, Mwanaidi Maajar was Tanzania's Ambassador to the United States of America and High Commissioner to the United Kingdom between 2006 and 2013. She is holder of an LL.M., and an LL.B. (Hons) both from the University of Dar es Salaam, and short professional courses in Italy, Tanzania, and the United States.
She is Chair of REX Advocates, which changed its name in August 2019 from ENSafrica Tanzania
Attorneys, www.ensafrica.com the successor firm to REX Attorneys, of which she was one of the founding partners. She heads the Natural Resources Law Practice at REX Advocates which covers energy, mining oil & gas as part of general corporate commercial practice. She is an advocate and a leading corporate legal practitioner.
Amb. Maajar is a member of Tanganyika Law Society (TLS) and one of the founding members of the East Africa Law Society (EALS) and the Tanzania Women Lawyers Association (TAWLA).
15. Dr. Eve Hawa Sinare- Tanzania
Dr. Eve Hawa Sinare, Advocate and Corporate Legal Consultant is known as a teacher of contract, banking and International Trade and Investment, a researcher, a Director of Legal and Institutional Affairs in COMESA; as a Senior Advisor at Presidential Parastatal Sector Commission dealing with divestiture of state corporations prior to going into practice.
Dr. Sinare is one of the leading legal experts in Tanzania in commercial corporate law, banking,project finance, capital markets, commercial arbitration, legislative review and drafting, legislative impact evaluation, and legal research. She has competitive experience in general corporate field and company formation, commercial arbitration and M&A transactions. Her corporate law practice experience is in excess of 28 years if one excludes her 10 years' experience at COMESA. She has had experience in handling arbitration matters involving both local and international arbitrationmatters and cases. For international arbitration, she worked with Reed Smith and Matrix firm which are at the forefront of international arbitration. She has had experience as a member of board member of both local and international institutions private and public. She played a key role in the drafting of the COMESA Treaty.
She is retired from day to day practice and from commercial transactions which by their nature require teams of experts to do.
A graduate of the University of Dar Es Salaam (LLB and LLM) and the University of Konstanz, Germany (LLD in international economic law – investment, trade and finance), she is a member of two professional bodies, the East African Law Society and the Tanganyika Law Society.
A passionate experienced presenter on commercial law topics mainly presented at CLE Tanganyika law Society organized seminars and is now part of a team styled "Knowledge" accredited by TLS and administered by CBS Law Offices to offer CLE training and keen to promote training through knowledge exchange for lawyers and non- lawyers. A short note will accompany each seminar announcements about the CLE program
16. Fatima Mandhu-Zambia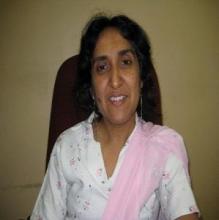 Dr. Fatima Mandhu has an unbridled interest in land and property relations which was invigorated by her postgraduate research on the dual land tenure system and land registration in Zambia. She has been teaching and researching in land law and property relations since 1990 and has contributed a chapter and is one of the editors of the book; Responsible and Smart Land Management Interventions: An African Context. Her interest in mining law was developed under the NSTC joint project as the team leader for Zambia and the author of the upcoming Mineral Law in Africa book series to be published by Juta, South Africa. Later, as a postdoctoral research fellow, her contribution of a series of five different publications on Gender and Small-scale mining in Zambia has made her one of the networks of experts on the Mineral Law in Africa team. As a lecturer and Head of department of Private Law she has developed and taught medical law to the third and fourth year undergraduate law program at the University of Zambia. She teaches on the postgraduate programmes and is currently working on curriculum development for the land governance and property rights in Africa
17. Mokgohloa Fikile Eunice- South Africa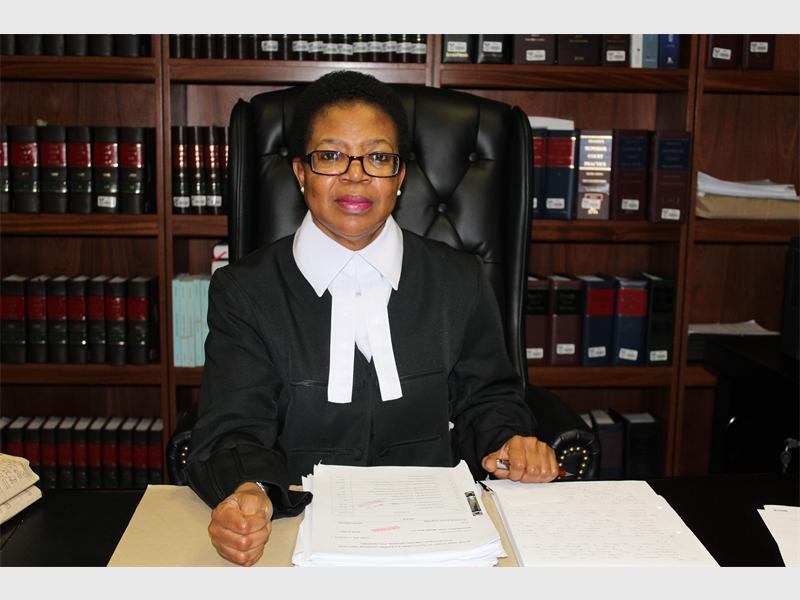 MOKGOHLOA, FIKILE EUNICE has been a Deputy Judge President in the Limpopo Division since 2016. She has done two acting judge stints at the SCA between 2017 and 2018.
She has built an admirable career in the bench that has inspired many young female lawyers.
Her career spans from her time as Candidate Attorney; Tshegofatso Monama Attorneys: 1990-1993
Professional Assistant; Hack Stupel & Ross Attorneys: 1993-1995,Partner; Hack Stupel & Ross Attorneys: 1996-1999.Partner; Mokgohloa Attorneys: January 2000,Acting; Regional Magistrate Bafokeng: July 2001 – August 2001,Acting; District Magistrate Brits: June – July 2002,Acting; Regional Magistrate Bafokeng: November 2002 – September 2004,Acting; District Magistrate Odi: July 2005 – February 2006,Acting Judge; Northern Cape Division: 01 June 2006 – June 2008,Acting Judge; Kwa-Zulu Natal Division: 28 July 2008 – 16 November 2008,Judge; Kwa-Zulu Natal Division: 17 November 2008 – January 2016,Judge; Limpopo Division: 25 January 2016 – 30 June 2016,Deputy Judge President; Limpopo Division: 01 July 2016 – to date
18. Birtukan Midekssa- Ethiopia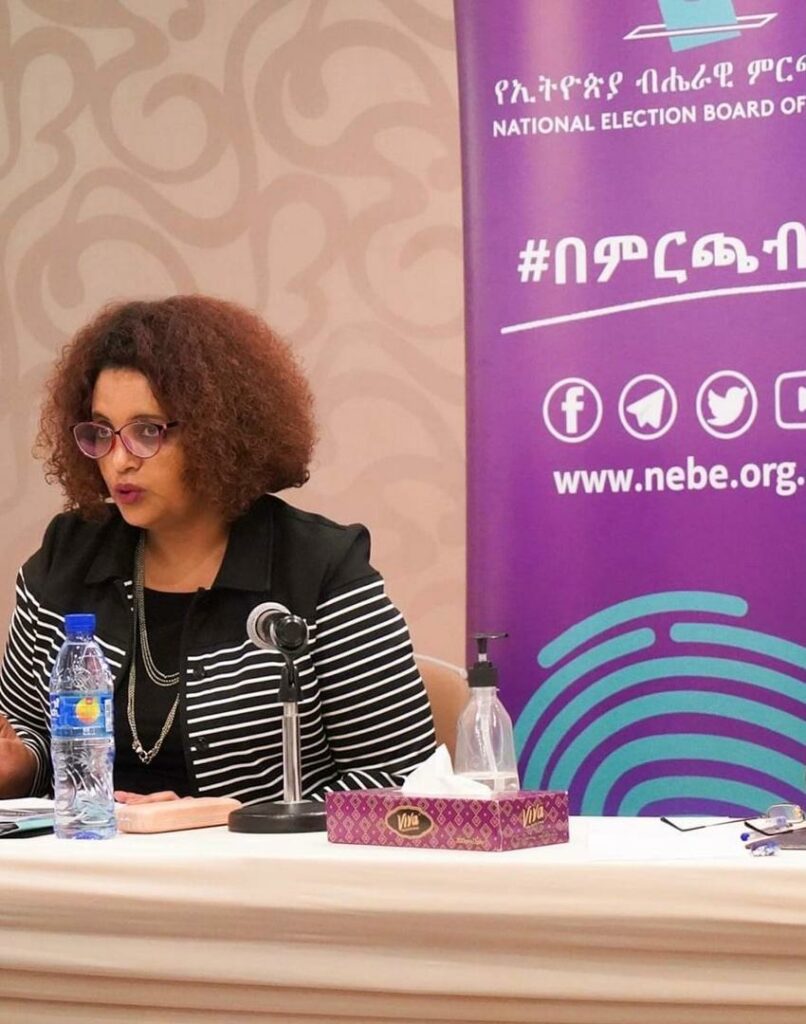 Birtukan Midekssa is a former federal judge who left the judiciary because executive interference in courts and became political party leader of the a pro-democracy political party in 2005 . She is the first female leader of a political party in Ethiopia and was later jailed after her opposition party won an unprecedented number of seats in 2005.
Birtukan was pardoned and then rearrested and eventually made her way to the U.S as an exile where she became a Democracy Fellow at National Endowment for Democracy. And she was also selected as researcher fellow for Scholars At Risk Program at Harvard , where she explored major challenges of democratization in Ethiopia.
Birtukan got her first degree, bachelor of laws( L.L.B), from Addis Ababa University, And her Masters from Harvard Kennedy School of Government in Public Administration
19. Vimbai Nyemba- Zimbabwe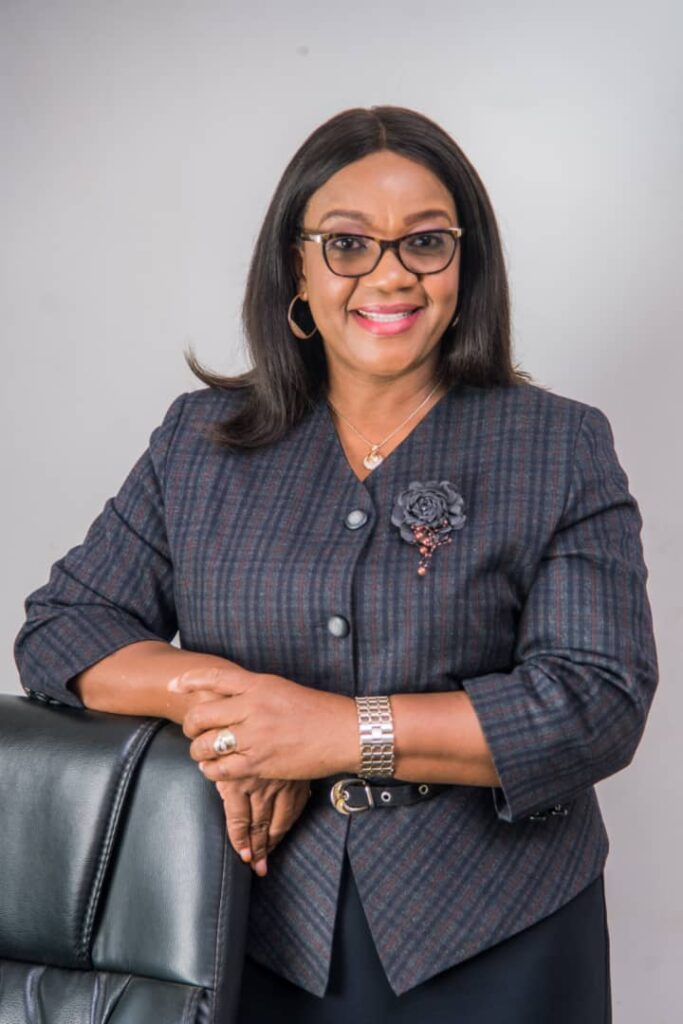 Vimbai Nyemba is a Senior Lawyer in Zimbabwe. She graduated with an LLB (Hons) Degree in 1992 and has been in private practice since then. In 1997 she opened doors to her practice styled V. Nyemba and Associates. She was elected into Council of the Law Society of Zimbabwe in 2009 and in 2013 to 2014 she was elected Vice President which saw her into being elected to position of President of the Law Society of Zimbabwe, a position she held from 2015 to 2016. She is the current Vice President of SADC Lawyers Association.
She is a Councillor of the Commonwealth Lawyers Association and a Vice President of African Bar Association (AFBA) Southern Africa.
She sits on various boards and chairs the Procurement Regulatory Authority of Zimbabwe and the Zimbabwe Council of Churches Advisory Board. She is the Chancellor of the Anglican Church of Zimbabwe (CPCA), Harare Diocese.
She was appointed Commissioner in the Post-Election Violence Inquiry of Zimbabwe 2018 which is popularly known as the Motlanthe Commission.
She has won a number of awards including the following;
Businesswoman of the year Platinum Winner 2021 by Megafest Business Awards.
Honorary Award for Leadership Excellence by Zimbabwe CEO's Network 2021.
Outstanding Legal Practitioner of Repute 2021 by CEO's Network.
Nominated one of 50 Most Influential Women by Women Corporate Directors Network 2021.
1st Runner up in the Service Category of the Women in Enterprise Awards 2015 by Zimbabwe National Chamber of Commerce.
Vimbai Nyemba is an author. She authored a book titled, "WOMEN ENTREPRENEURSHIP THROUGH PROCUREMENT" in 2021.
20. Efe Etomi- Nigeria
Efe is the President of African Women Lawyers Association,Nigeria who served in Nigeria's National Judicial Council (NJC).
She is a member of the Governing Council, Institute of Chartered Mediators & Conciliators.
As the president of AWLA, Efe has provided leadership in encouraging female lawyers in the legal profession.
The valuable employment law piece titled The Power of the National Industrial Court to Apply International Labour Standards- A Review of Aloysius v Diamond Bank and the publication on Institutionalising alternative dispute resolution in the settlement of family disputes in Nigeria.
Family Law Lexis Nexis were written by her.
Member, International Federation of Women Lawyers (FIDA)
Fellow, International Academy of Family Lawyers (IAFL)
Member, International Association of Privacy Professionals (IAPP)
Efe is a huge supporter of the biggest sporting event among lawyers in Nigeria- Lawyers Table Tennis Open-(Mfon Usoro Cup) where she donates a special prize to the female category of the event which makes the female category the event with the most valuable prize.
21. Beatrice Mtetwa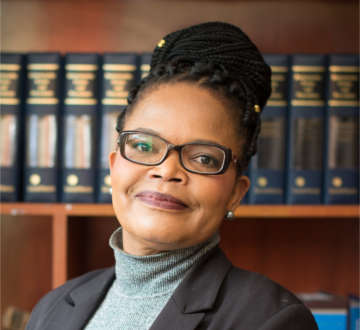 Beatrice Mtetwa holds a Bachelor of Laws (Honours) Degree from the University of Botswana and Swaziland attained in 1980. She worked as a prosecutor in Swaziland initially and in Zimbabwe from 1981. She then went into private practice in February 1989 when she joined the firm of Kantor and Immerman. In 2006 she founded the firm of Mtetwa and Nyambirai together with a long-time colleague, Tawanda Nyambirai.
Beatrice has sat on and continues to sit on the Boards of various charitable organizations. She is a past President of the Law Society of Zimbabwe. Her work in protecting freedom of the press has seen her being appointed to the Boards of the Zimbabwe Independent and Standard Newspapers, the Mail and Guardian Media Group as well as various other telecommunications and energy corporations.
An avid human rights and constitutional litigation lawyer, Beatrice has won various international awards in recognition of her defence of freedom of expression and freedom of the press. These include the 2003 Liberty / Justice and Law Society Human Rights Lawyer of the Year Award, the New York based Committee to Protect Journalists International Press Freedom 2005 Award, the 2006 London based index on Censorship Press Freedom Award in the Law Category, the 2008 Lifetime Achievement Award from the Committee to Protect Journalists, and the 2009 Sydney and Felicia Kentridge Award by the General Council of the Bar of South Africa.
She is also a recipient of the International Human Rights Award 2010, the highly esteemed Inamori Ethics Award by the Case Western University 2011 and she was honoured by the Law Society of Zimbabwe with the 2011 Defender of Human Rights and Rule of Law Award. She received the coveted Ludovic- Trarieux International Human Rights Prize, an achievement which she shares with Former South African President Nelson Mandela, who with her, are the only Africans ever to receive the award. Most recently, Beatrice has been awarded an Honorary Doctor of Laws degree by St Francis Xavier University in Canada. She is also the current Board Chairperson of the Zimbabwe Lawyers for Human Rights.
22. Hossana Negash- Ethiopia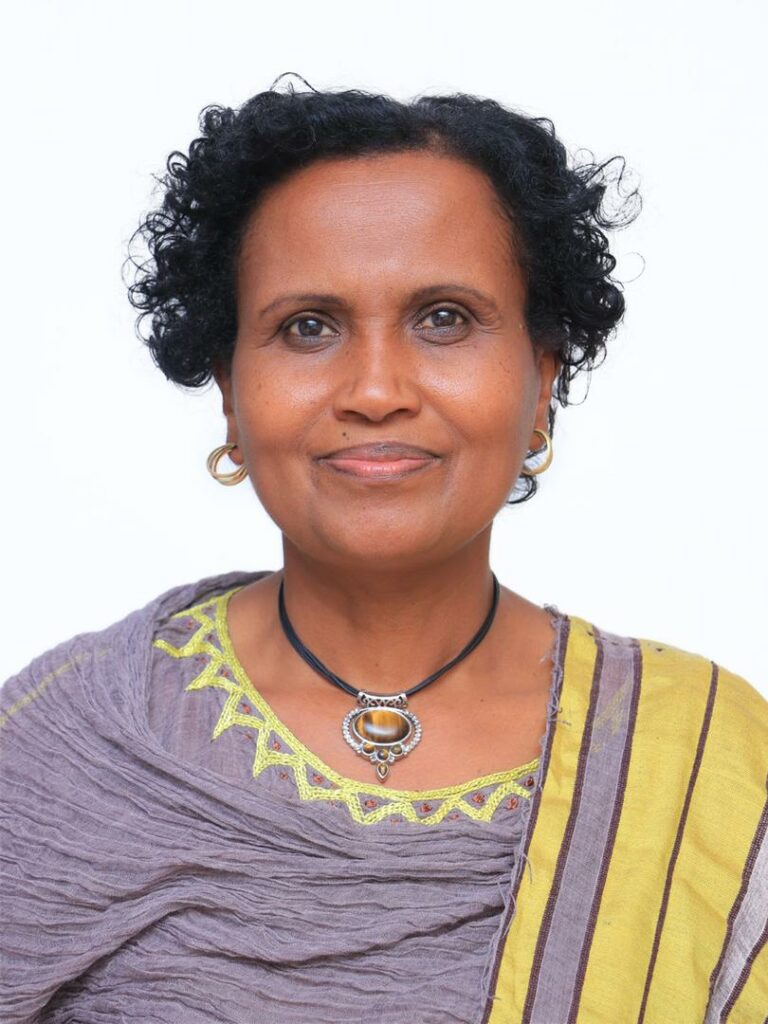 Hossana Negash is a graduate of Addis Ababa University in a Bachelor of Laws and Amsterdam University with LL.M in International Human Rights and Economic Laws. She has 30 years of extensive legal experience. Hossana served as a judge for 16years. Of these years 12 years were at the Federal High Court and the Federal Supreme Court.
Hossana has been giving an exceptional legal service for 14 years. Hossana served as a dedicated team member of the Federal Supreme Court Advisory Council. She also served as a board chairwoman of the Ethiopian Women Lawyers Association. She volunteered at the association providing free legal aid services for women. Hossana's committed service has won her an incredible reputation among lawyers in Ethiopia. In January, 2022, she got elected as an executive member of the Ethiopian Federal Advocates Association.
23. Folashade Alli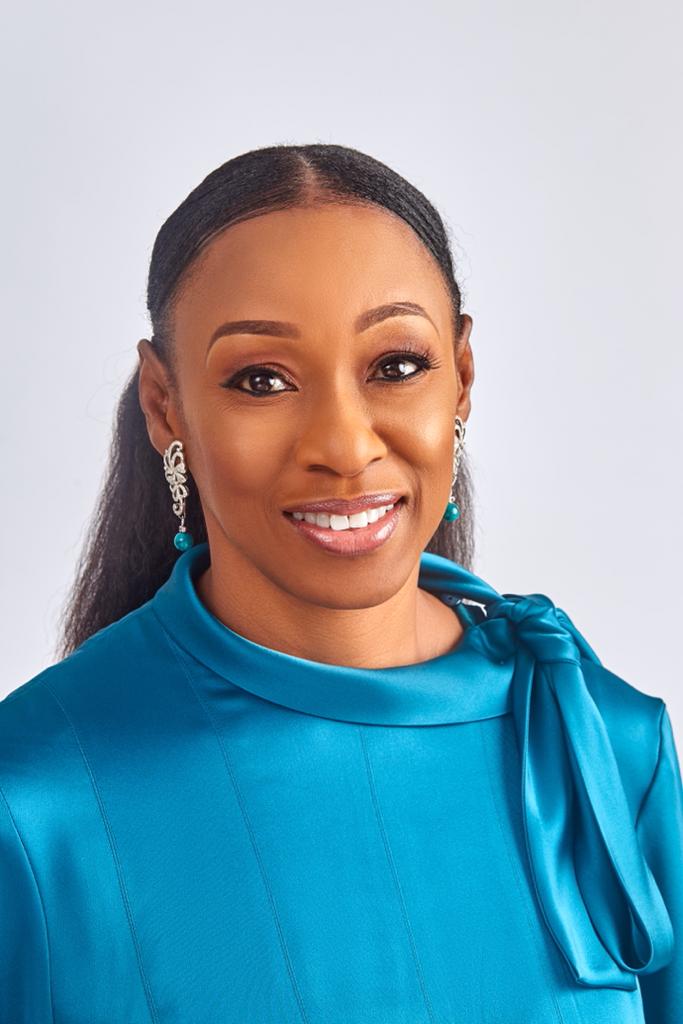 Folashade Alli (née Afe Babalola) is a practicing Lawyer and Chartered Arbitrator based in Lagos,
Nigeria. She is a Fellow/Chartered Arbitrator of the Chartered Institute of Arbitrators and a Mediator accredited by the CEDR (UK).
She obtained a degree in Bachelor of Laws (LLB) with second class upper division honours from University of Lagos in 1984. She was called to the Nigerian Bar as a Barrister and Solicitor of the Supreme Court of Nigeria in 1985. She obtained a master's degree (LLM) in Corporate and Commercial law from University College, London in 1987. She was called to the English bar in 1990 and is eligible to practice as a Barrister in England. She is member of the distinguished Lincolns Inn, London.
She was the Head of Intellectual Property Department at Aluko & Oyebode. She was also General Counsel for the Bollore Group French Company, in charge of the legal department of five companies namely, Transcap Nigeria Ltd, Wasa Delmas Nigeria Ltd, Alraine Shipping Nigeria Ltd and SDV Nigeria Ltd.
She is recognised for being one of six (6) Nigerian professionals selected by the World Intellectual Property Organisation (WIPO) to train the entire Nigerian judiciary on Intellectual Property.
She is currently the Principal Partner of Folashade Alli and Associates, a law firm based in Lagos, that specializes in Arbitration, Oil and Gas, Corporate and Commercial Law, Intellectual Property and Real Estate.
She has written and presented several papers on Arbitration and Company Secretariat. She has extensive experience in Dispute Resolution and has been appointed as presiding arbitrator and co-arbitrator on numerous tribunals in disputes relating to Oil and Gas, Commercial transactions and Property law.
Folashade Alli sits on numerous Boards, Councils and Committees such as:
• Chairman of Law Firm Management, Nigerian Bar Association (Section of Legal
Practice).
• Chairman of International Trade Law, Nigerian Bar Association (Section on Business
Law).
• Member of the Women Directors Development Committee of Institute of Directors,
Nigeria.
• Nigeria's representative on the ICC Commission on Arbitration and ADR.
• Sits on the Board of the Professional Conduct Committee of Chartered Institute of
Arbitrators, United Kingdom.
• Head of the Advocacy Committee of Nigerian Bar Association Women Forum
(NBAWF).
• Head of the Drafting Committee, NBA Sexual Harassment Policy.
• Fellow and Chartered Arbitrator of the Institute of Chartered Arbitrators.
• Sits on the Board of Governors of Day Waterman College, Abeokuta.
• Member of the Governing Council of Afe Babalola University, Ado-Ekiti.
• Past Treasurer of the Nigerian Bar Association (Section on Legal Practice).
• Past Secretary of the Chartered Institute of Arbitrators (CIArb) UK (Nigeria Branch).
Mrs. Folashade Alli is a registered Notary Public of the Federal Republic of Nigeria. She is also an Approved Tutor of the Chartered Institute of Arbitrators and an adjunct lecturer of the Nigerian Law School.
24. Prof. Emilia Onyema -Nigeria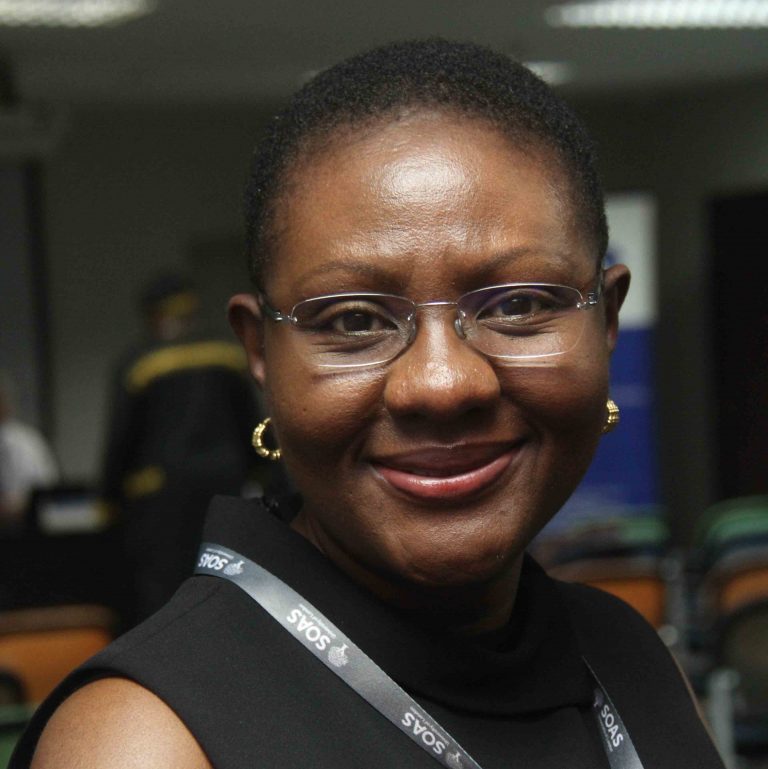 Prof. Emilia Onyema is a Professor in International Commercial Law at SOAS, University of London. She is a Fellow of the Chartered Institute of Arbitrators; qualified to practice law in Nigeria; and as a Solicitor in England & Wales. She sits as an independent arbitrator and has experience as sole, presiding and co arbitrator. She is a member of the court of the Lagos Chamber of Commerce International Arbitration Centre (LACIAC) and the Lagos Court of Arbitration, the Advisory Committee of the Cairo Regional Centre for International Commercial Arbitration (CRCICA) and she presides over the Advisory Committee of the Libya Centre for International Commercial Arbitration. She is also a member of various professional associations including the Nigerian Bar Association and the International Bar Association. She convenes the "SOAS Arbitration in Africa" conference series; publishes the Arbitration in Africa survey and co-author of the African Promise. She has published widely on arbitration related issues.
25. Funmi Roberts- Nigeria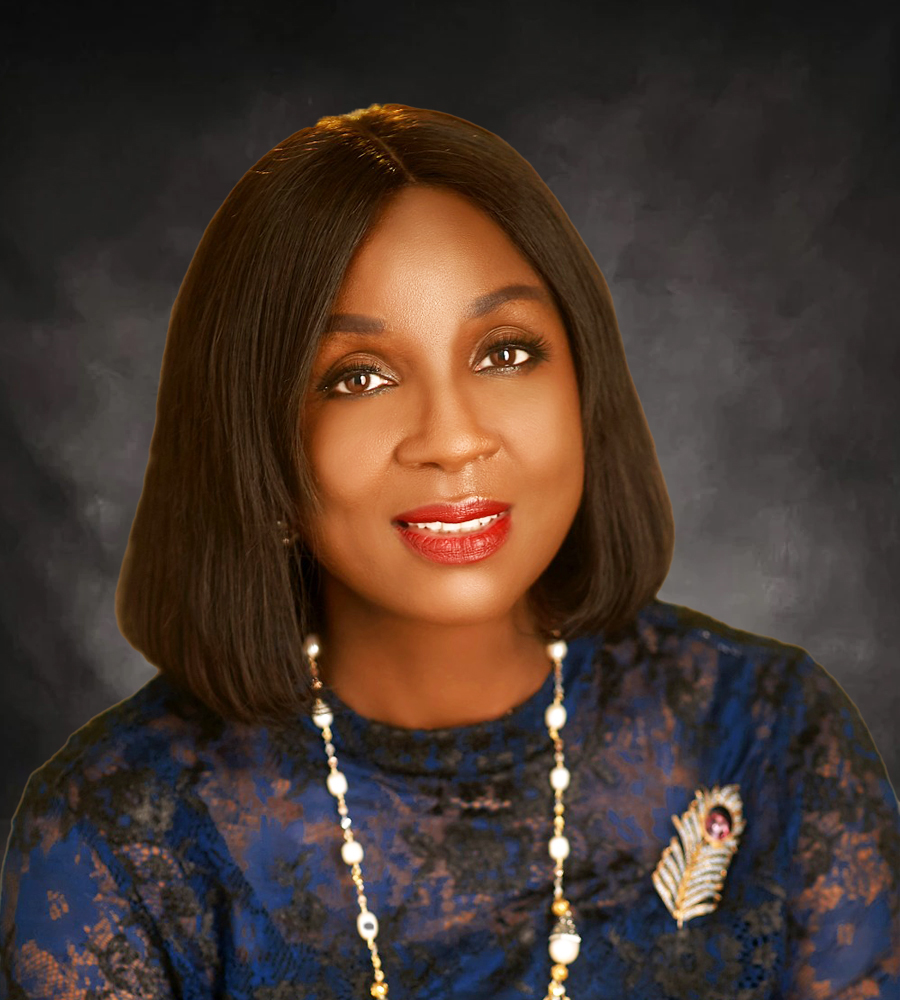 An astute leader with outstanding track record in mobilising for corporate and public sector reform, with excellent communication and interpersonal skills. Recognised and respected both within and outside the legal profession for her legal, administrative and organisational skills, Funmi Roberts has the profound ability to utilise her excellent analytical skills to achieve defined impactful objectives and develop novel strategically designed solutions to challenges.
She became a Solicitor and Advocate of the Supreme Court of Nigeria haven graduated top of her class with a Second Class Upper Division after passing out, also top of her class from the of the University of Ife, Ile Ife in 1981. It was also in the University of Ife, Ile Ife that she earned her Masters of laws Degree, during which she was given the University of Ife Fellowship. Funmi's tenacity and refusal to be defined or limited by her environment, have enabled her to build of one of the leading value-driven legal and ADR law firms in Nigeria, Funmi Roberts & Co, which she registered in 1989. She is also the founder of a limited liability company known as Funmi Roberts & Co. Nominees Limited which offers cutting edge company secretarial services to several blue-chip companies in Nigeria. The two firms operate from Ibadan, Oyo State and Lagos State, with a focal point at the Federal Capital Territory, Abuja.
As a dispute resolution expert of no mean repute, she is a member of the Nigerian Bar Association and has served as a member of the highest decision-making body of that umbrella organisation for lawyers in Nigeria (NEC- National Executive Council). She also serves as a member of the Council for the Section on Business Law of the Nigerian Bar Association. Funmi is a member of the International Bar Association, Arbitral Women, Maritime Arbitrators Association of Nigeria , Society for Corporate Governance, Nigeria, Kigali International Arbitration Centre Panel of International Arbitrators (KIAC), International Association of Restructuring, Insolvency & Bankruptcy Professionals, Business Recovery and Insolvency Practitioners of Nigeria (BRIPAN) Institute of Directors, International Chamber of Commerce Commission on Arbitration & ADR, a former chairperson of Oyo State Chapter of the Federacion Internacional de Abogadas (FIDA, which in English means International Federation of Women Lawyers), e.t.c and has recently been appointed to the Dispute Resolution Panel of the Nigerian Electricity Regulatory Commission (NERC).
She is a tutor and assessor of both the Chartered Institute of Arbitrators (U.K) and the Centre for Effective Dispute Resolution CEDR, (U.K), a member and tutor of the Institute of Directors (Nigeria), is the Chairperson of the Board of Trustees of Women in Management Business and Public Service (WIMBIZ) and serves as a director of the not-for-profit organisation known as Association for Reproductive and Family Health (ARFH). She sits on the board of several corporate bodies, including the largest bank in Liberia, Ecobank, Liberia. She is a director in Agile Communications Limited, FBN Mortgages Limited, Lagos Court of Arbitration, Qvate Solutions Ltd etc.
26. Gigi Arlene Reid – Eswatini
More popularly known for her philanthropy, Gigi Reid is a female Senior Attorney and founder of Gigi Reid Miles Attorneys from 2006 to date. She is spontaneous, compassionate and humane. She has revitalized the courtroom scene with her acerbic and no-nonsense tone. She has professional experience in real estate consultancy. She is an admitted attorney of the High Court of Eswatini and her areas of expertise include commercial law, contracts, corporate law, estates, business rescue, corporate law, construction law and arbitration. Miss Reid is the current treasurer of the Pan African Lawyers Union (PALU) and a current council member of the Commonwealth Lawyers Association. Her Past positions include being a treasurer of the Law society of Eswatini; the first ever female Vice President of the Law society of Eswatini; Council member of the Southern African Development Community Lawyers Association (SADC LA); Deputy Secretary General of the Pan African Lawyers Union (PALU); and Acting Judge of the Industrial Court of Eswatini. Having obtained her LLB degree in 2005, the Senior Attorney's heart is rooted in charity work. She established and ran a communal meal centre at KaKhoza in the Manzini Region called Gigi's Kitchen which provided free meals to people of the area. Miss Miles is engaged in a number of Volunteer Work which includes setting up of neighbourhood care points in underprivileged communities and providing free early childhood development educational centres. Her soft skills include empathy, teamwork, leadership, mentorship, communication and humanitarian. She has also been engaged in advocacy for social justice in Eswatini and beyond Eswatini borders.
27. Kathleen Dlepu- South Africa
Kathleen Dlepu has participated in making inputs focused on empowerment of women in the legal profession with the Black Lawyers' Association. This was done through the formation of a gender committee. This committee ensured that the organisation adopted a constitution that called for a minimum of three women in positions of leadership. The committee also ensured to submit women candidates for judicial appointment.
These efforts in the BLA also translated to the National Forum, a transitional body where the representatives of all the legal bodies made recommendations to the Minister on how to constitute the new Legal Practice Council. Kathleen Dlepu was subsequently elected as the first chairperson of the Legal Practice Council of South Africa. One of the major milestones in this capacity has been ensuring the representation of women in the governing structures of professional legal bodies and ensuring that women are in their leadership structures.
With Kathleen Dlepu at the helm of the Legal Practice Council, the council has amongst other things overseen the election procedure of provincial councils, changed the format of practical vocational training, drafted, and passed a code of conduct for legal practitioners, negotiated with the existing law societies and voluntary legal associations in respect of the transfer of assets, rights and responsibilities and restructuring of staff to the new Council.
The most notable achievement has been the formulation of the Legal Sector Code which aims to ensure the fair distribution of legal work from the State and the private sector among previously disadvantaged groups in the legal profession. The passing of the Legal Sector Code is still pending, and Kathleen hopes to see it come to pass during her tenure as a national executive committee member of the Legal Practice Council.
All these accomplishments started with Kathleen being the founding and managing director of Molefe Dlepu Incorporated. In her practice, she currently employs a staff complement that is 70% female. Under her tutelage, she has produced 20 female attorneys and continues to do so with 6 female candidate attorneys having been under the supervision of her firm in the last 2 years. Kathleen often mentors young women practitioners when they approach her and gives them hope that every woman in the legal profession can achieve their dreams and shatter the glass ceiling
28. Mercia Geises- Namibia
Mercia is an experienced business leader in financial services with a broad knowledge and experience in the retail and corporate sectors. Mercia has been serving as the Chief Executive of Standard Bank Namibia since 1 May 2021. She started her career in law before moving into the financial services where she grew from various specialist roles into a corporate executive.
Mercia has been responsible for the retail banking franchise, the largest division in the bank, which includes personal markets, the branch network, and business banking with a headcount of over 1,000 employees. Mercia has transformed and repositioned thr retail banking division to be future-ready and spear-headed the development of innovative initiatives and products such as PayPulse and BlueFuel.
Mercia will focus on creating value for clients and shareholders by continuing the transformation of Standard Bank into a strong, digitally focused financial solutions provider. Born and raised in Namibia's Otjozondjupa region, Mercia is an admitted attorney whose qualifications include a B. Juris (UNAM), LLB and LLM Mercantile law (University of the Free State), and an MBA (Stellenbosch University). Before joining Standard Bank in 2016, Mercia worked at Old Mutual for 12 years, rising to the position of Chief Executive Officer of Old Mutual Investment Group (Namibia).
Mercia lives in Windhoek Namibia.
29.Chinyere Okorocha- Nigeria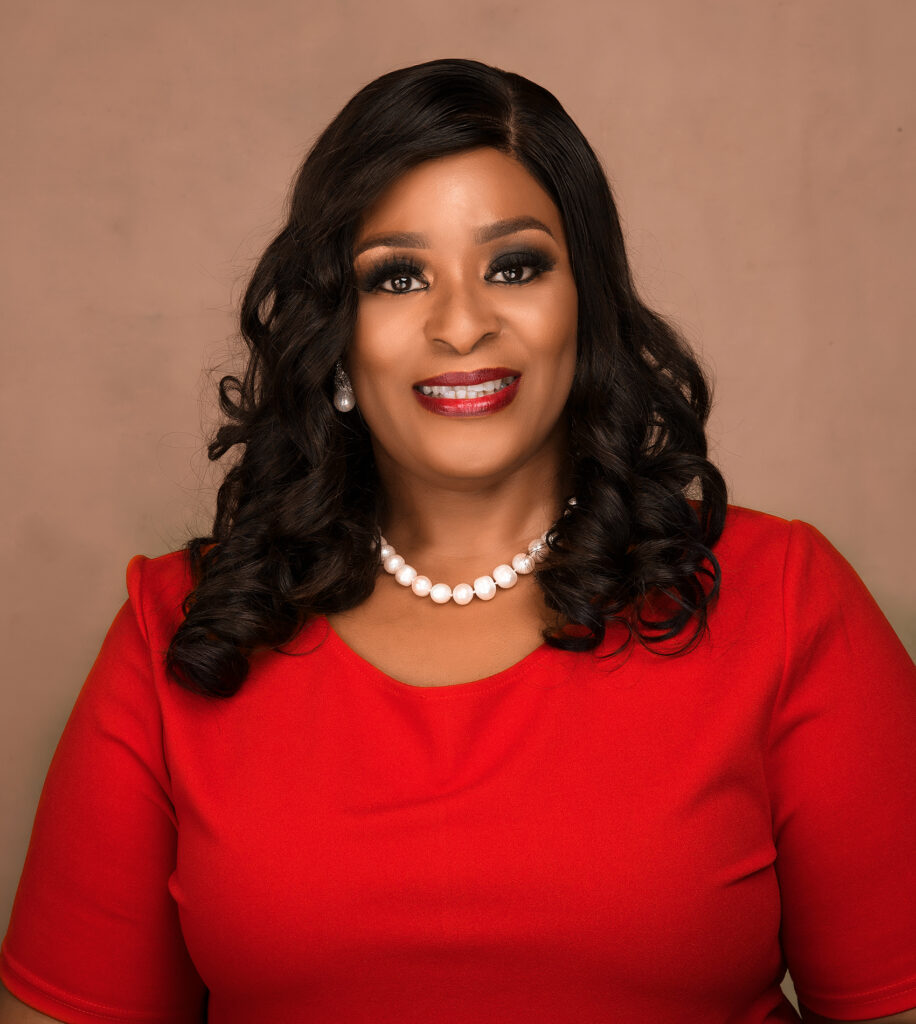 Chinyere is a Partner & Head Of Sectors, at Jackson, Etti & Edu, a top tier Law Firm headquartered in Lagos-Nigeria and has over 30 year's practical experience, covering varied areas of law, with a focus on Intellectual Property law, where she is recognised as an expert. She also has hands on experience in business leadership, strategic thinking, vision setting and problem solving of clients diverse needs. Her role also extends to responsibly for the firms strategic vision and implementation of same, along 6 Sector lines and she also aids with the policy making and execution of appropriate strategic decisions, to ensure the overall growth and sustainability of the firm.
Having started her career immediately after school, and now at the pinnacle Chinyere has surmounted the challenges associated with building a successful career, attaining a work life balance and embracing the necessary diverse role changes along the way…. She speaks regularly at workshops, seminars and conferences (locally & internationally) on varied topics of interest.
With a passion for assisting young people reach their full potential, particularly in the work place, Chinyere founded and runs a Career Mentorship program called Heels & Ladders, where she provides inspiring & motivational guidance and Career Mentorship for young women climbing up the career ladder.
An accomplished lawyer, she is highly respected by her peers and over the course of her career has received numerous accolades and recognition including her appointment as Vice Chairperson, Nigerian Bar Association(NBA) Women Forum, past Council Member & Treasurer-NBA, Section on Business Law, inaugural Chairperson, Intellectual Property (IP) Committee – NBA, Section on Business Law. Chinyere is a Patron of the Law Society, Faculty of Law, University of Lagos; a Member – Dispute Resolution Panel, Nigerian Copyright Commission and was recently nominated as one of Nigeria's 20 outstanding female lawyers in Business law by BusinessDay Newspaper Dec 2020, as well as one of the 50 most influential women in the Legal Profession (Business Day Newspaper, April 2011). She is Ranked in Chambers Global 2016 – 2022 as a Leading Individual in IP in Nigeria as well as is recognised as an expert in Who Is Who Legal Nigeria, 2017 – 2021. In 2021 she was recognised as one of the top 250 women in IP by Managing Intellectual Property. Chinyere was nominated as one of the top 100 Career women in Nigeria by Nine to Five Chick in 2021, as well as ranked amongst Nigeria's Legal 100 by Analogy Magazine in Dec 2020
30. Dr. Sylvia Namubiru Mukasa-Uganda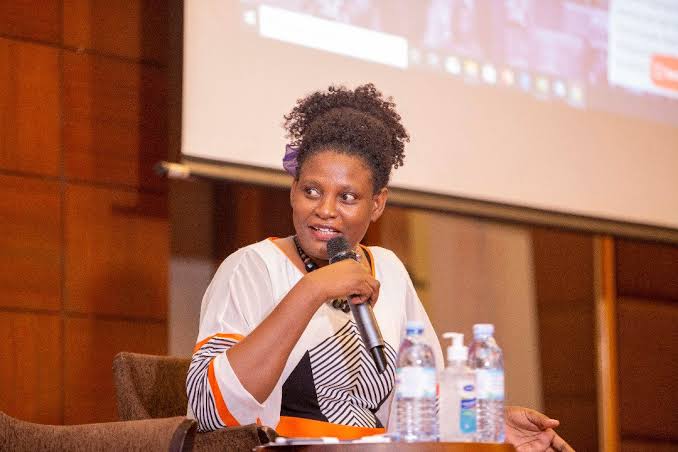 Dr. Sylvia Namubiru Mukasa is an Advocate of the High Court of Uganda having enrolled in 1999 she has served as a Judicial Officer in 2000 to 2005 prior to joining Uganda Law Society/Legal Aid Project as a Senior Project Advocate in 2005. At ULS, she rose through the ranks to become the Head of Legal and later Executive Director. Currently, she is the Chief Executive Officer of the Legal Aid Service Providers Network (LASPNET) where she has been pivotal in positioning the institution as one of the most formidable and vibrant Networks enhancing Access to Justice for the poor, vulnerable and marginalized. Sylvia has also been at the forefront of advocating for rights holder's policy reforms including the Children Amendment Act (2016) and now the National Legal Aid Law. She is a regular contributor in the local dailies and panelist on various TV and Radio talk shows. In line of her work as an icon of Access to Justice, she continues to empower and mentor young girls and women to break the glass ceiling and take up spaces to influence social, economic and political change in Uganda and beyond especially in Human rights, access to justice and Rule of law
31. Innocentia Nkhoma Ottober- Malawi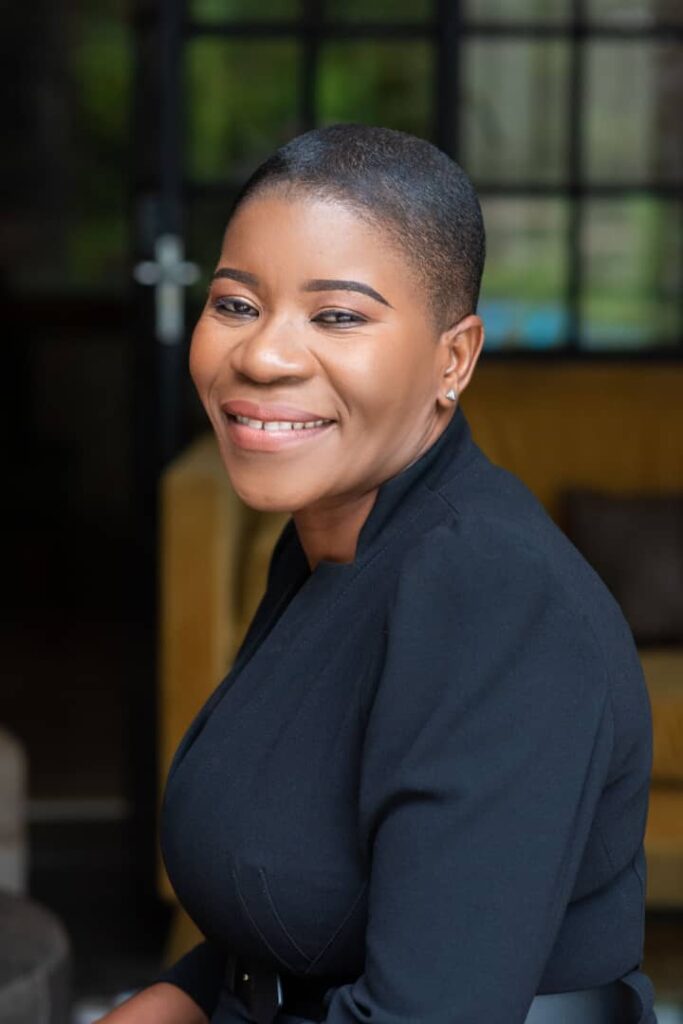 She is one of the pioneer female Lawyers in Malawi to open a Law firm. The second. She is the managing partner of her firm Lloyds and Associates.Her courage has inspired and motivated many female Lawyers in Malawi to open their own firm .
Innocentia Ottober was the only female lawyer among the 12 lawyers representing the Petitioners in the presidential election case which led to the nullification of the 2019 Presidential Election results in Malawi. She prosecuted the only rape case in Malawi in which a Clinical Psychologist was called to testify as an expert witness for the prosecution.
Innocentia was one of the Commissioners on the Special Law Commission on the development of the Gender Equality Act. She chairs the Boards of Old Mutual Pension Services Company Limited and Old Mutual Life Assurance Company (Malawi) Limited and sits on the Boards of many other companies in Malawi
32.Domitilla Mukantaganzwa-Rwanda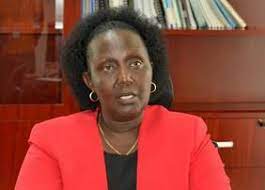 Domitilla Mukantaganzwais currently the Chairperson of the Rwanda Law Reform Commission (RLRC).MUKANTAGANZWA is renowned for her role and contribution to the success of Gacaca Jurisdiction Commission which officially closed in 2012. The Department of Gacaca jurisdictions (also called 6th Chamber), was one of the Departments created within the Supreme Court with a mission to organize the establishment and operation of Gacaca Courts across the country to try perpetrators of the genocide against the Tutsis. Mukantaganzwa was among the Commissioners' which drafted the 2003 Rwanda Constitution.
33. Lady Justice Bubile Shonga- Zambia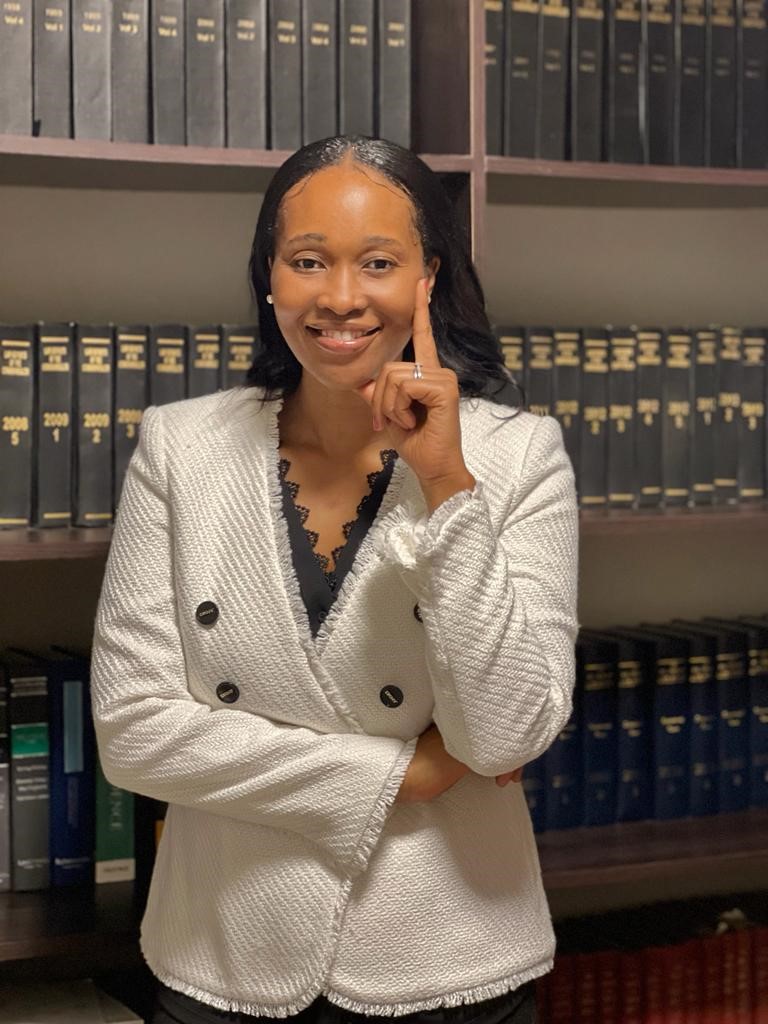 Lady Justice Bubile Shonga serves as a Judge of the High Court for Zambia, in the Commercial Division. She was appointed to the bench in May, 2016, in her 20th year of private practice at the Zambian bar.
Lady Justice Shonga is currently an executive member of the Zambia Association of Women Judges and a member of the International Association of Women Judges. She is passionate about sensitizing children and their communities about children's rights.
She has written a set of children's books aimed at helping children to guard against sexual abuse. The books have been approved by the Curriculum Development Centre for use in primary schools in Zambia. The books will be launched in March 2022.
She holds a Bachelor of Laws Degree from The University of Zambia, a Post Graduate Diploma in Law Practice from the Zambia Institute of Advanced Legal Education (ZIALE) and a Masters of Law Degree (Commercial Transactions) from the University of Nottingham, following the award of both the Chevening and Commonwealth scholarships in 2004.
Since being admitted to the bar in 1996, she served as a Tax Consultant with the Audit Firm Deloitte and Touché. She later practiced law in the renowned law firms of Messrs. Corpus Globe, Messrs Chifumu Banda & Associates and Messrs Simeza Sangwa & Associates. She has also served as General Counsel and Company Secretary for Lafarge (South East Africa), after which she co-founded the law firm Messrs Sikaulu Lungu Mupeso Legal Practitioners. Immediately before her appointment to the bench, she held the office of Assistant Director, Legal Services, at the central bank, Bank of Zambia. During that period, she also tutored at the University of Zambia and lectured at the University of Lusaka in the Law of Contract and Commercial Transactions, respectively.
During her tenure on the bench, she enjoyed the privilege of serving as the first resident Judge of the Commercial Court in Kitwe, as Judge in Charge of the district division.
Before joining the bench, Lady Justice Shonga was a member of the Law Association of Zambia (LAZ. As an active member of LAZ, she served on the LAZ Council and as the Honorary Secretary of the Legal Practitioners Committee (Midlands.) In 2013, together with the then Vice-President of LAZ, Ms. Linda Kasonde, she pioneered and initiated the LAZ mentorship Programme.
34. Linda Kasonde- Zambia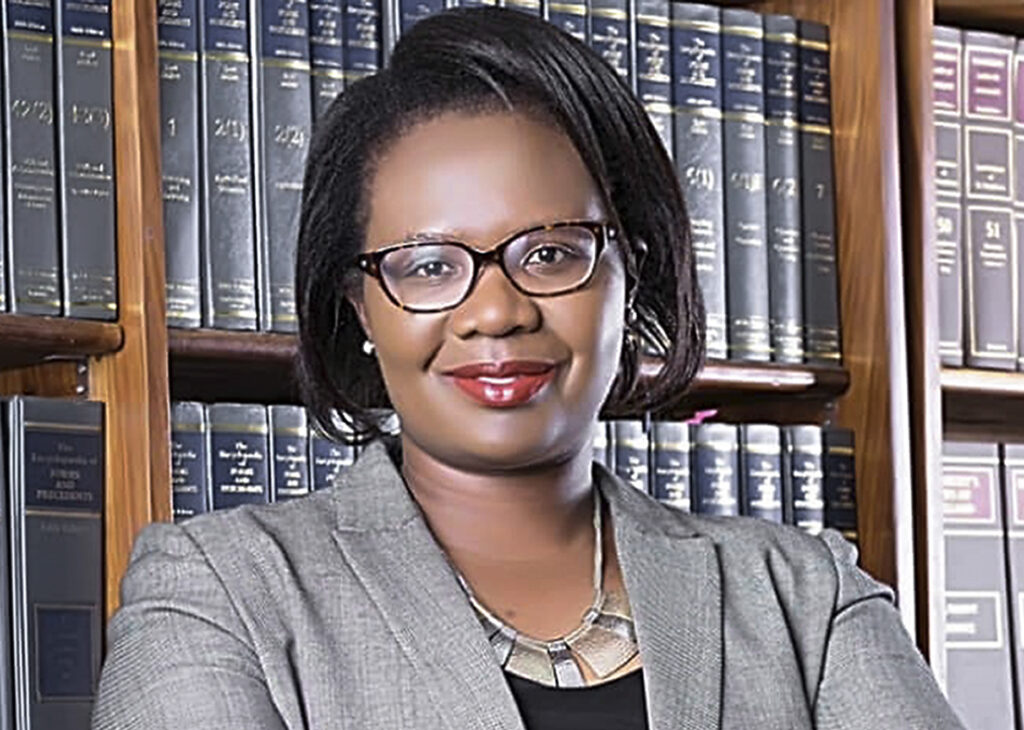 Linda Kasonde is a lawyer and a civil rights activist. She is the owner of LCK Chambers and the Founder and Executive Director of Chapter One Foundation, a leading human rights organisation in Zambia. Linda was admitted to the Zambian Bar in 2001.
As Chapter One Foundation, Linda has carried out some historic litigation against the government of the Republic of Zambia in defence of human rights. Notably among them was the case against the Zambia Information and Communications Technology Authority (ZICTA) in which Chapter One Foundation obtained an injunction to prevent ZICTA's decision that ordered mobile service providers to block citizen's access to Whatsapp, Facebook, Instagram, Twitter and Messenger services and to cease providing internet services to citizens. This was in the wake of the August 12th 2021 general elections in Zambia. Linda is the first woman to be elected as President of the Law Association of Zambia in the history of the Bar Association in Zambia. She has undergone several leadership fellowships including the Stanford University Draper Hills Fellowship and the Harvard University Leadership in the 21st Century programme. Linda has received both local and international recognition for her leadership including as a 2017 recipient of the IE University's Extraordinary People Inspiring the IE Community (EPIC) Award in the 'Women Inspiring Women' category. In December 2016, the prestigious The Africa Report named her as one of the people to watch out for in 2017 in Southern Africa. Linda is also the Vice-President for Africa of the Commonwealth Lawyers' Association and a member of the Advisory Board of the Africa Regional Forum of the International Bar Association.
35. Yvonne Dausab- Namibia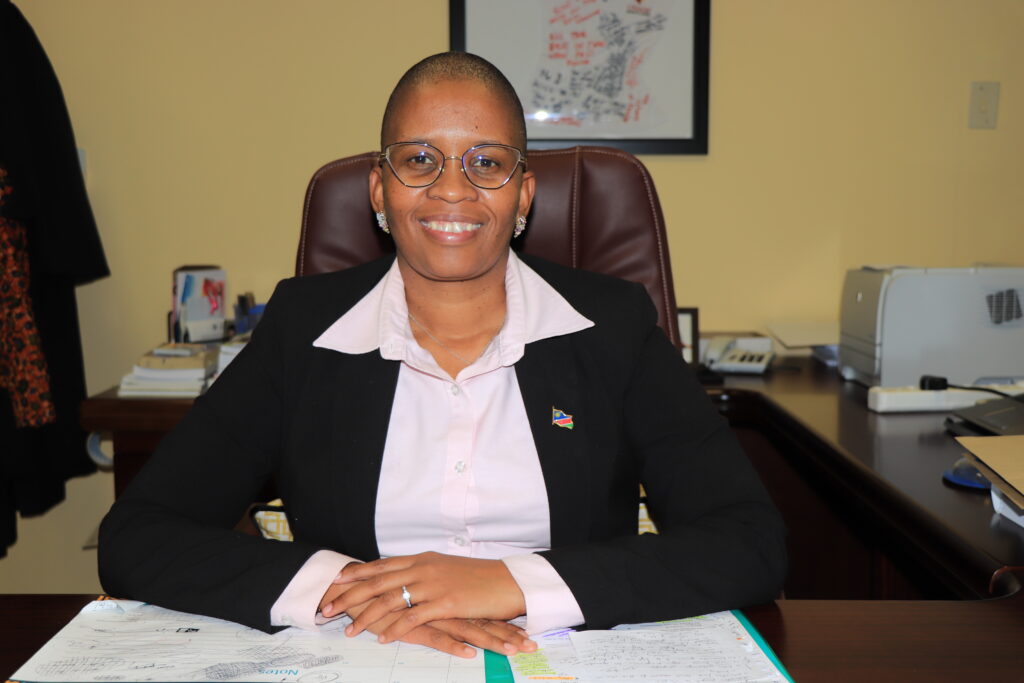 Yvonne holds a BA (Law), LLB from University of the Western Cape and an LLM from the University of Pretoria. She is an admitted legal practitioner of the High Court of Namibia since 2000 and a Notary Public since 2015. The President of the Republic of Namibia appointed her Minister of Justice effective 21 March 2020. She is erstwhile Chairperson of the Law Reform and Development Commission for a five year period since April 2015 until her current appointment. Ms Dausab, prior to the above appointments, was the Deputy Dean of the Faculty of Law at the University of Namibia and a lecturer, for a total period of seven years.
She has published and has interest in the areas of access to justice, disability rights, children's rights and constitutional and human rights law. The last publication was on "Visser v Minister of Finance: A Missed Opportunity to Clarify the Equality Provision within a Namibian Disability Rights Paradigm' (2017)-published in a book she also co-edited with Dr Dunia P Zongwe titled: 'The Law Reform and Development Commission of Namibia at 25: A Quarter Century of Social Carpentry. Forthcoming publication in the Namibia Law Journal on: Transformative Constitutionalism in the Supreme Court of Namibia: A reflection of 30 years jurisprudence (pending)
36. Jacqueline Wankiku Waihenya- Kenya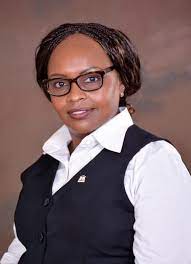 Jacqueline's is an Advocate of the High Court of Kenya having been admitted to the bar in 1998 and she is the Managing Partner of JWM LAW LLP (formerly Jacqueline Waihenya Maina & Co. Advocates) which she founded in 2012.
She holds an LLM from the University of Nairobi specializing in Public Finance & Financial Services Law. She is currently pursuing an LLM in International Dispute Resolution at Queen Mary University of London.
Jacqueline is also a Governance Practitioner. She is a Fellow of the Institute of Certified Secretaries of Kenya (ICS) and she sits on the governing council of ICS. She chairs the Research & Publications Committee. She is also an Accredited Governance Auditor, Legal Auditor and Governance Trainer as well as being a Patent Agent.
She is the Vice Chairman of the Chartered Institute of Arbitrators – Kenya Branch and is a Fellow of CIARB where she holds a diploma in International Arbitration. She was the CIARB Kenya Branch Treasurer for 3 years before that and successfully steered the Institute's treasury during the first year of the COVID Pandemic. She further holds an Advanced Certificate in Adjudication from the said Institute and is accredited as a Tutor with CIARB.
She was appointed to represent CIARB on the National Steering Committee National Steering Committee for the Formulation of the Alternative Dispute Resolution Policy 2020.
She is also a Chartered Mediator with the Institute of Chartered Mediators & Conciliators (CM-ICMC) and is one of the pioneer Kenya Judiciary Accredited Mediators. She is trained as an advanced mediator in family and divorce, commercial and sports mediation.
She is an Associate Editor of the ADR Journal of CIARB Kenya and is the Editor-in-Chief of the
Mombasa Law Society Journal. She has published several peer reviewed articles in International
Commercial and Investment Arbitration and Mediation and addressed various domestic, regional and international conferences.
She sits on the Continuing Professional Development Committee of the Law Society of Kenya and is also the Vice Chairman of the Mombasa Law Society where she rose through the ranks, founded and convened the Alternative Dispute Resolution Committee as well as the Admiralty & Maritime Committee and more recently she successfully steered the Society as its Deputy Treasurer and Treasurer from 2017- 2021.
Jacqueline Waihenya is the Vice Chairman of the Kenya National Chamber of Commerce & Industry –Mombasa Chapter. Jacqueline was recently named International Arbitration Expert, Kenya by Leaders In Law 2021 Global
37. Ozofu Ogiemudia- Nigeria
Ozofu Ogiemudia is a partner in Udo Udoma & Belo-Osagie's corporate advisory, private equity and mergers & acquisitions teams.
She is recognised as an extremely resourceful and versatile adviser and has advised on various areas of the law including private equity, mergers and acquisitions, corporate and commercial law, corporate restructuring and regulatory compliance, labour and employment and company secretarial practice. She co-heads the firm's pro bono practice, which, along with law firms from several other jurisdictions, was awarded the 2018 TrustLaw Collaboration Award by the Thomson Reuters Foundation for their work on the 28 Too Many report on female genital mutilation, as well as the Lex Mundi Pro Bono Foundation Award for Africa in 2020.
Ozofu is the secretary of the Nigerian Bar Association-Section on Business Law (NBA-SBL). She is the Thematic Lead of the National Assembly Business Environment Roundtable (NASSBER) Regulatory working group that was set up to assist the National Assembly in identifying and improving bills that relate to any aspect of the regulatory environment.
She has been recognised annually since 2018 by the International Financial Law Review (IFLR) as one of the IFLR1000 Women Leaders. She has been rated as a 'highly-regarded lawyer' for her Mergers & Acquisitions, and Private Equity practice by The IFLR1000 annually since 2019, and is recommended as a "National Leader" in Nigeria for her Mergers & Acquisitions and Governance practice by Who's Who Legal (Nigeria) (2019 and 2021). She was also recognised as a key lawyer by Legal 500 EMEA.
Ozofu is for influencer/disrupter as the head of the team that lead to the revolutionary Company Act in Nigeria- the Company and Allied Matters Act 2020.
38. Dr. Roselyn Karugonjo Segawa-Uganda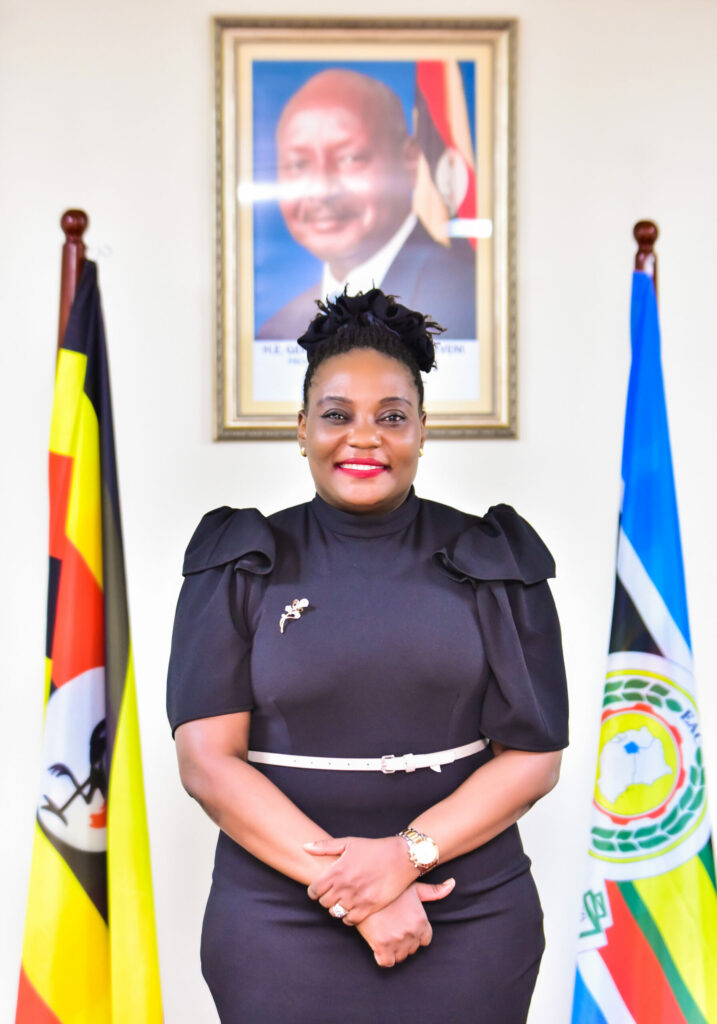 Dr. Roselyn Karugonjo Segawa is the current Chairperson of the Leadership Code Tribunal. Dr. Roselyn Karugonjo-Segawa holds a Doctor of Laws and a Master of Laws from the University of Pretoria, South Africa; a Post Graduate Diploma in Law (Law Development Centre-Kampala, Uganda) and a Bachelor of Laws Degree (LLB) with Honors from Makerere University in Kampala, Uganda.
She is the current Chairperson of the Leadership Code Tribunal. Before this she was working as the Dean, Faculty of Law, Uganda Christian University where she taught human rights and international humanitarian law. She also previously worked for over 12 years with the Uganda Human Rights Commission serving in several posts such as the Director of the Directorate of Monitoring and Inspections, Registrar, Senior Human Rights Officer, Human Rights Officer and Volunteer.
She was a guest researcher at the Danish Institute for Human Rights and also worked as a law clerk at the Legal Aid Clinic of the Law Development Centre. She is a Board Member of Penal Reform International
39. Sharon Sakuwaha- Zambia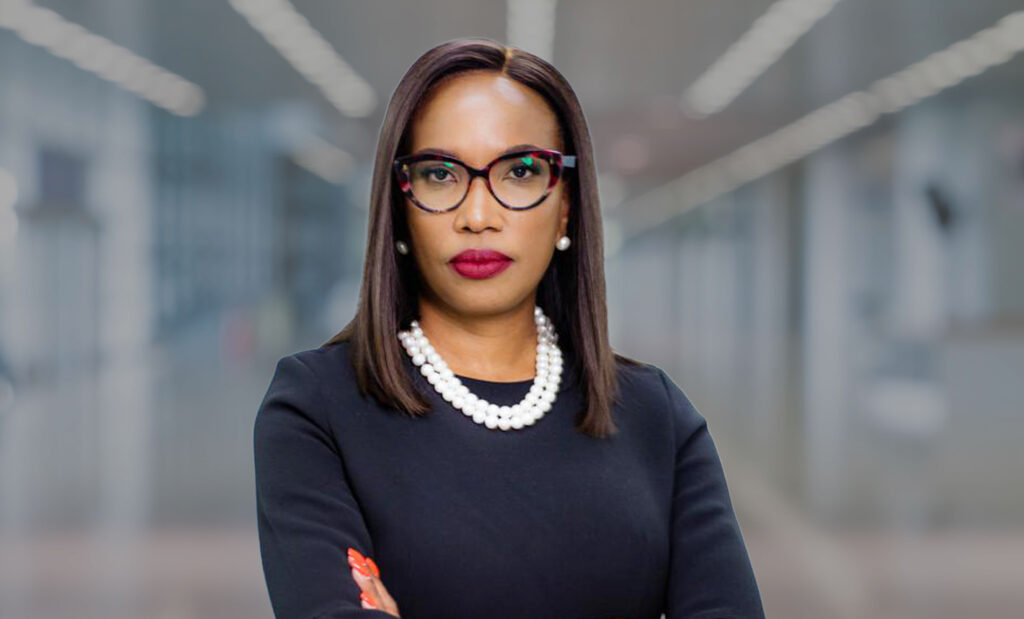 Sharon is a corporate finance lawyer who has been ranked by Chambers and Partners severally as one of Zambia's top corporate finance lawyers; cited as a Highly Regarded Lawyer for Mergers and Acquisitions by IFLR 1000 and as a 'Leading Individual' by Legal 500, she has over 17years of experience advising Zambian, regional and international clients on M&A deals, capital markets transactions, financing, fund formation, mining, private equity and project finance and project development.Sharon is highly regarded for her transactional track record and is considered a thought leader in the mergers and acquisitions, private equity, impact investing and sustainable finance scene.
Sharon is dual-qualified, as she is a qualified English Solicitor and Zambian advocate. She holds an LLB from the University of Zambia and an LLM in Corporate Finance Law from the University of Westminster.
40. Edith Utete- Zimbabwe
Edith Utete is a Cybersmart Business and Parenting Coach, Legal Consultant, Child Protection Expert
(Founder of Digital Age Conversations and the Violet Room platforms), Award Winning Best Selling Author, Global Trainer and Speaker who believes in the power of technology to bring value to people's lives and supports families, schools and businesses in navigating the digital world safely, securely and responsibly.
She has successfully integrated her legal background with her passion for using tech for good and impacts thousands of children, parents and businesses in Africa and beyond.
Edith has received national and international recognition for her role in providing vital skills for womenwho would like to increase their personal and professional brands in cyberspace. Some of these skills include social media, content building and digital reputation strategies. She also empowers enterprises in the packaging and protecting of their digital assets and intellectual property.
41. Martha Chizuma- Malawi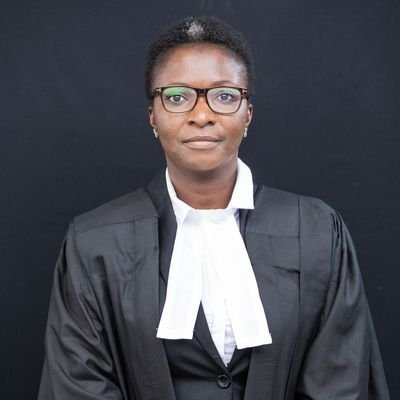 Martha has served as a lawyer in public service for most of her career. Most lawyers prefer private practice or corporate. A former Ombudsman which is an office that works as a public protector.
As Ombudsman,she conducted several investigations in government contracts, appointments of people in Ministry's, Departments and Agents of Government as well as companies owned by the government (Statutory Corporations) and exposed dubious contracts, appointments and some of them led to prosecution.Using her position,she saved the Government funds by exposing dubious contracts.
She currently serves as the Director General of the Anti-Corruption Bureau.
Martha has contributed so much towards the fight against corruption in Malawi and she is admired by the general public, not just people in the Legal sector as she is selfless and works hard for the common good.
42. Liliane Byarugaba Adriko- Uganda
Liliane Byarugaba Adriko is an enrolled Advocate of the High Court of Uganda with more than 25 years of work in public service and the development field. Currently the CEO of The Uganda's Association of Women Lawyers (Fida -Uganda) which is one of the leading women's rights organizations in Uganda formed in 1974 and the pioneer of legal aid and public legal education in sub-Saharan Africa, a position I have held since 2018.
In her more than 20 years' experience in public administration, She has participated in drafting of ordinances, bye laws and gender responsive legislation. Mentored young lawyers and empowered local women through legal education and community dialogues through various innovations that has won FIDA-Uganda many awards under my realm and provided a safe place for women.
She has also participated in the prevention of human trafficking at both local and international level and has been granted audience and collaboration opportunities with the National Task force on Anti trafficking situated in the Ministry of Internal Affairs, Ministry of Gender (UWEP) to seek more opportunities and sustainability for our economic justice program, IGCLR and IGAD that have provided great lobbying and advocacy opportunities for legislative and practice reform. Liliane is passionate about economic justice and initiated the SAME model that is intended to ensure holistic legal aid service provision for the justice seekers, a good mobiliser and protector of women rights and in that I have supported resource mobilisation initiatives through many donors and the FUND A WOMAN FUND A CHILD to improve institutional sustainability and independence.
43. Kabasinga Florida- Rwanda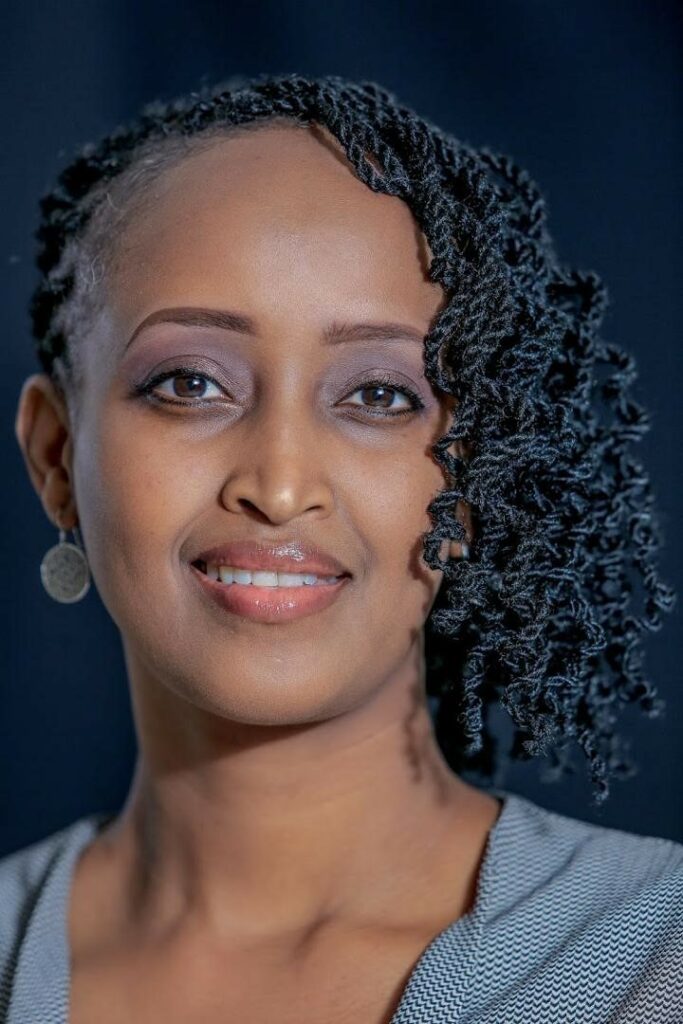 Kabasinga Floridais a Rwandan legal practitioner with almost two decades' experience in the fields of international criminal law and domestic commercial and criminal justice in Rwanda.Ms. Kabasinga holds a Master of Laws degree (Magna cum Laude) in International Human Rights Law from the University of Notre Dame (Indiana, USA) and a Bachelor of Laws degree (LL.B Hons) from Makerere University (Kampala, Uganda).
Between 2003 and 2012, Ms. Kabasinga practiced on the international legal circuit where she held various positions, both at trial and appeals level, within the Office of the Prosecutor at the United Nations International Criminal Tribunal for Rwanda (UNICTR). While at the UNICTR, she prosecuted persons accused of genocide, crimes against humanity and war crimes where she was variously Case Manager, Assistant Appeals Counsel and Appeals Counsel. She drafted complicated legal briefs and appeared both the joint ICTR-ICTY (International Criminal Tribunal for the Former Yugoslavia) Appeals Chamber.
From July 2013 to January 2016, she served as a Senior Legal Advisor to Rwanda's Prosecutor General and the National Public Prosecution Authority's International Crimes Unit where she advised senior Prosecutors on extradition of fugitive suspects; and best practices in the investigation and prosecution of international crimes.
From 2016 to date, Ms. Kabasinga has pivoted to providing legal services to commercial and banking clients and is a prolific litigator, bringing common law practice experience to her practice of law in Rwanda. Ms. Kabasinga holds a Master of Laws degree (Magna cum Laude) in International Human Rights Law from the University of Notre Dame (Indiana, USA) and a Bachelor of Laws degree (LL.B Hons) from Makerere University (Kampala, Uganda).
She is trained in mediation and conflict resolution from the International Institute of Mediation and Conflict Resolution and in arbitration from the Chartered Institute of Arbitrators. She acts as a court appointed mediator. She has and continues to lecture on international criminal law, Rwandan criminal law and practice; human trafficking and cybercrimes, both locally and internationally. Ms. Kabasinga is a member of the Rwanda Bar Association, the East African Law Society , the American Bar Association, the International Association of Prosecutors, the Chartered Institute of Arbitrators and the Kigali Arbitration Center.
44. Chinwe Odigboegwu- Nigeria
Chinwe Odigboegwu is a Lawyer, Mediator, Mediation Advocate, Arbitrator, Trainer, Chartered Secretary, Notary Public, and Author. She is currently the Legal Director of Guinness Nigeria Plc. (Diageo), having been promoted from her former role as Senior Commercial Legal Manager. Prior to joining Diageo, she was Head, Litigation and Dispute Resolution with Nigerian Bottling Company – NBC (Coca-Cola Hellenic). Before NBC, she worked with the top-tier Commercial Law firm of Banwo & Ighodalo (B&I) where she rose through the ranks to become a Senior Associate and Team Leader of the Firm's Litigation, Arbitration and Alternative Dispute Resolution (ADR) Practice Group, and supported its Intellectual Property, Energy (Oil & Gas), Maritime & International Trade, and Corporate, Securities & Finance Practice Groups.
Chinwe is affiliated with professional bodies as the Institute of Chartered Secretaries and Administrators of Nigeria (ICSAN), the Chartered Institute of Arbitrators UK (CIArb), the Centre for Effective Dispute Resolution, UK (CEDR), the Standing Conference of Mediation Advocates, UK (SCMA). She is a member of the Panel of Neutrals and/or Training Faculty of the Lagos Multi-Door Courthouse (LMDC), Lagos Court of Arbitration (LCA), and the Negotiation and Conflict Management Group (NCMG).
Chinwe is a natural teacher, renowned for her ability to communicate with people of various ages, cultures, and educational backgrounds. An Associate Fellow of the Nigeria Leadership Initiative (NLI) as well as a Mentor and an Associate of Women in Management, Business and Public Service (WIMBIZ), Chinwe is very active in leadership, mentoring and societal development. Chinwe has authored a book on the Recognition and Enforcement of Foreign Arbitration Awards. She is a recipient of prestigious awards including "ESQ Nigerian Legal Awards, Top 40 Lawyers under 40" and Coca-Cola Hellenic Extra Mile Lawyer Award.
45. Flaviana Charles- Tanzania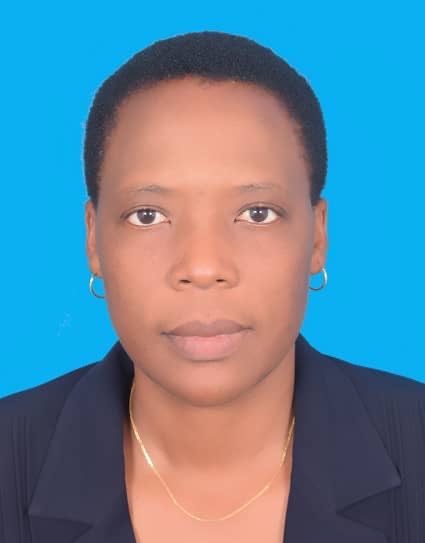 Flaviana Charles is the Executive Director of Business and Human Rights Tanzania (BHRT).
After graduating, Flaviana Charles went on to become a Program Officer at the Legal and Human Rights Centre (LHRC) in Tanzania, where she has co-authored publications about gender equality in the extractive sector, community rights in investments, operate social responsibility and the right to a clean, healthy and safe environment.
Flaviana Charles became a member of numerous organizations centering on law and human rights including the Tanganyika Law Society (Continuing Legal Education – CLE Committee), East Africa Law Society, African Coalition for Corporate Accountability, Tanzania Women Lawyers Association and Tanzania Human Rights Defenders Association. Additionally, Flaviana Charles lectures the University of Bagamoyo and Law School of Tanzania focusing on gender equality, community investment rights, right to clean and corporate social responsibilities.
Flaviana Charles was a formerly President of the Public Speaking and Leadership-oriented Toastmasters Club in Tanzania branch and Vice President of the Tanganyika Law Society (TLS)Bar Association.
She is currently the Chairperson of the Coalition of Women Human Rights Defenders in Tanzania and the Secretary General of the African Bar Association (AFBA).She is an editor on the Development in the Field Panel of the Business and Human Rights Journal at the Cambridge University Press.
46. Natasha Chiumya-Zambia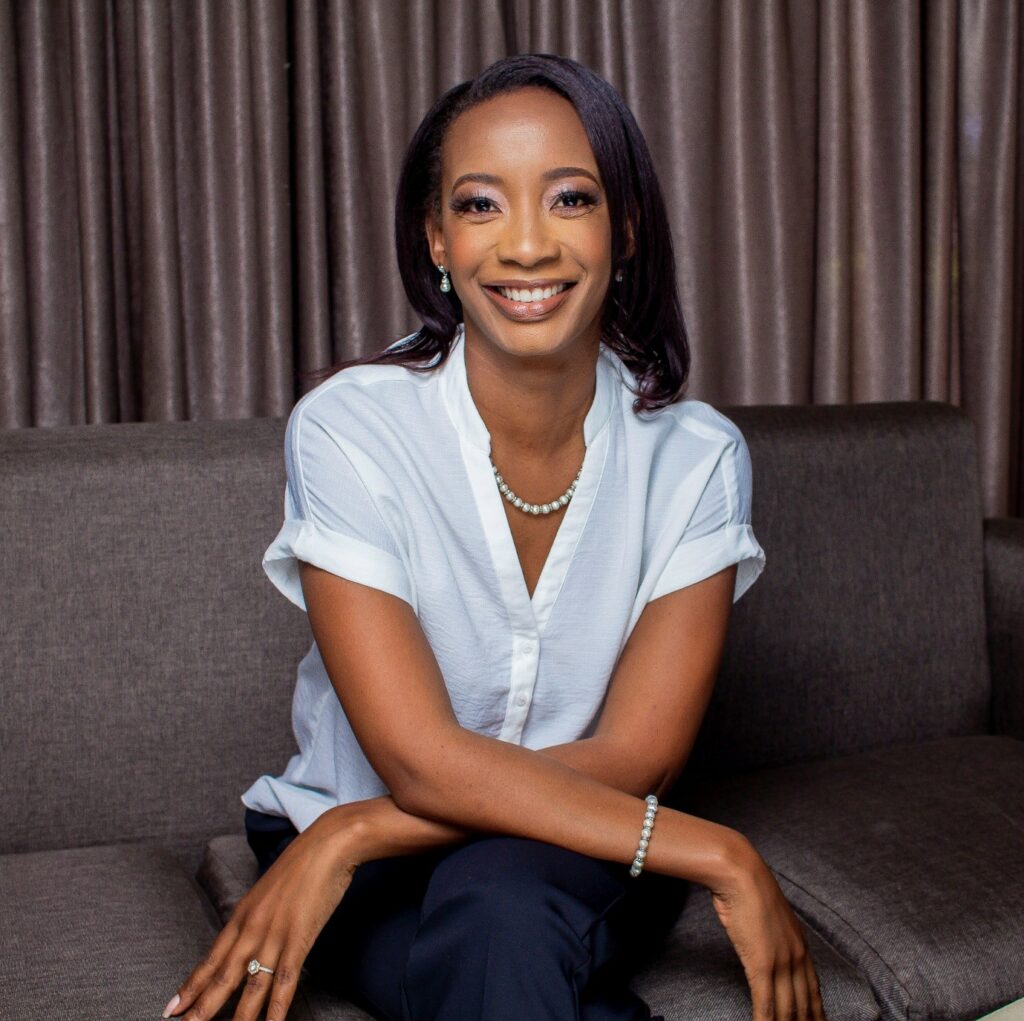 Natasha co-founded Zambia's first niche practice law firm, Folotiya & Chiumya, specialising exclusively in corporate and commercial matters. Her legal experience as in-house counsel for Ernst & Young and Price Waterhouse Coopers covered a wide range of corporate and commercial matters. As a former deputy chairperson of the Lands Tribunal, her panel resolved land disputes from across the country thereby gaining her extensive insight into land issues in Zambia. She has represented some of Zambia's largest corporate and institutional investors in many mixed use, commercial and residential property developments.
Having built a significant real estate practice within the law firm, she founded Diaspora Connect Limited which is aimed at revolutionizing the way Zambians abroad buy property back home through the use of online platforms and technology. With a perspective that goes beyond law, Natasha has the unique ability to understand the business, as well as legal challenges facing client organizations.
Natasha holds a law degree from Warwick University in the UK and an MBA from the Graduate School of Business of UCT in South Africa. She is a former Beit fellow, a recipient of the Chief Justice Award and Stanbic Bank Anakazi Woman of the Year Award 2020 in the Justice category.
47. Sara Larios- Zambia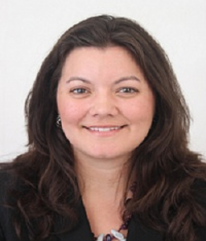 Sara Larios is a human-rights advocate who has worked on policy initiatives and legal reforms in both her home country, the United States, and her adopted country, Zambia. Sara is the first American to be admitted as an Advocate in Zambia and is the founder of the child-rights focused organization, Undikumbukire Project Zambia.
With roots in states of California and Georgia, Sara Larios earned her juris doctorate degree while working with the Georgia House of Representatives. Across her years with the Georgia House of Representatives her positions included Legislative Assistant, Policy Analyst for the Rules Committee, and Legal Counsel to the House Majority Caucus. Sara was called to the California Bar in 2004.
In 2009, Sara took a sabbatical to spend 18 months as a volunteer with International Justice Mission (IJM), an international human rights organization, assigned to the Lusaka, Zambia office. While serving at IJM, Sara enrolled at the Zambia Institute of Advanced Education and in 2011 was called to the Zambian Bar. After completing her volunteer work with IJM, Sara worked with private firms in Lusaka including Corpus Legal Practitioners where she worked first as an associate and then as the General Manager for Corpus Globe Corporate Solutions.
From the time she began her work with IJM, Sara became aware of the many challenges faced by accused persons going through Zambia's criminal justice system. In 2014, Sara began to visit teens being held in Lusaka Correctional Facilities, organizing humanitarian donations. These experiences led Sara to found Undikumbukire Project Zambia (UP Zambia), which was formally registered in 2015. The mission of UP Zambia is to support juveniles in conflict with the law through legal representation, social support, and advocacy for a restorative juvenile justice system in Zambia. Sara left the corporate world to focus on UP Zambia full time in October 2015, becoming its first Executive Director as well as providing pro bono legal representation to hundreds of teens in the past 7 years.
From that time, Sara has designed and implemented juvenile justice programs that have been supported by the German Embassy, the German Development Corporation, the European Union, UNICEF as well as private individuals. These programs have served over 5000 vulnerable clients to date. UP Zambia has built relationships with the Judiciary, Correctional Service, Immigration Department, Social Welfare, and Police Service to work towards solving challenges arising in Zambia's juvenile justice system.
In addition to her passion for her clients, Sara believes that it is important to expose young professionals to the challenges on the ground faced by the most vulnerable in society. To these ends, UP Zambia has adopted a model of working with students and recent graduates in law, social work, and other fields to meet the needs of real clients. Through UP Zambia, Sara has worked with over 100 local and international students and graduates with the goal of matching the desire for learning opportunities with the real-world needs of the vulnerable. UP Zambia seeks to instill in each of its staff, interns, and volunteers the core values of Proximity to clients and their needs, Passion for serving clients and bringing about change, Problem-Solving in encountering the unique challenges faced by clients, and Professionalism in every endeavor.
In addition to her work with UP Zambia, Sara has served on various committees of the Law Association of Zambia and is the Vice Chair of the Board of Flying Mission Zambia.
48. Tadala Peggy Chinkwezule-Malawi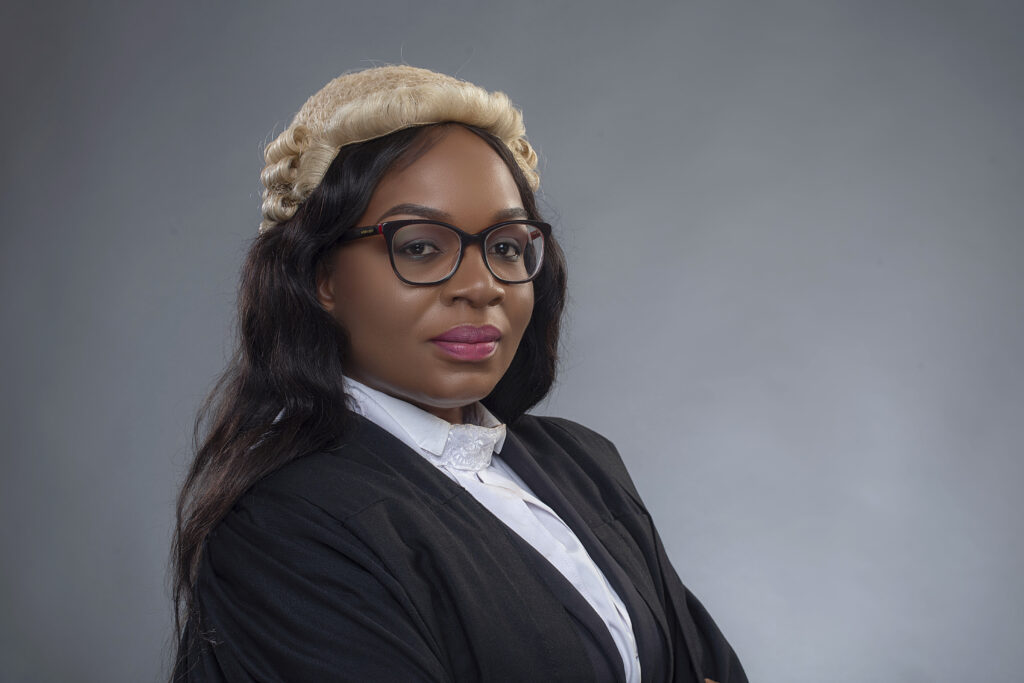 Tadala served as the President of Women Lawyers Association and Vice President of Malawi Law Society. During her tenure as president of Women Lawyers Association, the organization was key in the Malawi Presidential elections case where they were amicus curiae. The organization further successfully represented vulnerable 18 women and girls in a case dubbed the "Msundwe Case" on a pro bono basis. The Government of Malawi was ordered to compensate the women of Msundwe who had been sexually harassed by police men during demonstrations in Msundwe village.
Tadala serves as a council member of the Commonwealth Lawyers Association and is the first Malawian to ever hold that position.
She has a column in the Sunday Times newspaper called "the Legal Hub" where she writes on various legal topics with an aim of sensitizing people on various legal issues. This has helped a lot of lay Malawians understand laws governing different things.
Tadala is passionate about working with, mentoring and developing the youth. Currently, she heads the division of Junior Lawyers in the Malawi Law Society.
49. Anne Ururegi Agi- Nigeria
Anne Agi is a Space enthusiast who is very passionate about Outer space affairs and space Law and Policy and strongly advocates for the inclusion of Space Law in the University curriculum. She also advocates for the promotion of space science education in Africa from the kindergarten age as this will be a key factor in grooming the next generation of space actors in the Continent.
She is also particular about the inclusion of women and youths in the African Space industry.
Anne is a Trustee/Co-founder of LEARNSPACE FOUNDATION, an NGO for promoting space education and awareness in Nigeria and Africa generally. She is also a trustee of Aliyu Chinedu Edith Justice Assist Foundation (ACE), an NGO providing legal representation to the indigent.
Anne is a blogger on space issues and presents lectures on space Law. She has represented Nigeria at Conferences and was a delegate at the 2019 International Astronautical Congress (IAC) in Washington D.C., USA.
Anne Agi was the team Coach for the 2019 African Team of the Manfred Lachs International Space Law Competition and together with her team represented Africa at the Competition where the team emerged runner up and clinched the award of BEST ORALISTS at the Regional and World Finals of the Competition which held at the NASA Headquarters in Washington D.C., USA in October, 2019.
In December, 2019, Ms Anne Agi attended the 8th African Leadership Conference on Space Science and Technology for Sustainable Development which held at the United Nations Regional Office, Addis Ababa, Ethiopia, from 02-04 December 2019, on the theme "Prospects and Challenges for African Space Development".
At the Conference, she presented a paper titled: 'Establishing agendas that are relevant to and impact Africa's development and growth: Emphasis on Women and Youth'.
Anne Agi holds a Certificate in Space Law and Policy from the International Academy of Space Law (IASL), Russia and is a member of the International Institute of Space Law (IISL), African space community, a Member of the Women in Aerospace Community, a member of the Nigerian Bar Association, a member of the International Federation of Women Lawyers (FIDA) and a member of the African Women Lawyers Association (AWLA).
As a member of FIDA, she has engaged in advocacy for women and children's rights and has represented female victims of gender based violence on several occasions.
She is also currently partnering with the Federal Psychiatric Hospital to ensure that mentally balanced women are taken off the streets and institutionalized for treatment, to forestall future sexual abuse on them.
Anne Agi is Council member of SPIDEL and a member of the NBA Women Forum (NBAWF). As Anne believes in mentoring younger persons (with a personal mentoring programme she runs), she felt the need to join the Forum's Mentoring committee to lend a hand and also to learn from senior colleagues. She is also a member of the Advocacy Committee of the Women's Forum.
As a space law enthusiast, Anne Agi is a member of Women in Aerospace Africa, Women in Aerospace Nigeria and co-founder and trustee of the LEARNSPACE FOUNDATION.
50. Aisha Ally Sinda- Tanzania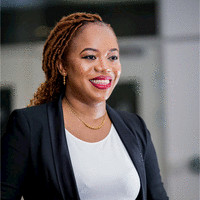 Aisha Ally Sinda is a senior associate at Bowmans Tanzania with 12 years' experience in the legal industry in Tanzania and an Advocate of the High Court of Tanzania admitted in 2011. She specializes in banking and finance, competition, capital markets, corporate, mergers and acquisitions, mining, oil and gas, technology, media & telecommunication (TMT) and PPP projects.
During her career, she has worked in the oil and gas M&A department at Allen & Overy LLP and Royal
Dutch Shell in London as part of the International Lawyers for Africa programme (ILFA) in 2012. Aisha was also seconded to the World Trade Organisation in 2010 were she contributed to the work of the African Unit of the ITTC on a broad range of issues including the challenges facing African countries in the multilateral trading system after the global financial crisis and their participation in the WTO dispute settlement mechanism. She has also worked for Mkono & Co, Clyde & Co, East Africa Development Bank and Tanzania Investment Bank in different capacities.
Aisha is passionate about community work, particularly legal education and training to lawyers. She has trained lawyers in Tanzania on the natural resources landscape including mining and oil & gas through the auspices of the Tanganyika Law Society's Continuing Legal Education.
51. Gabsile Maseko-Gamedze- Eswatini (Pioneer)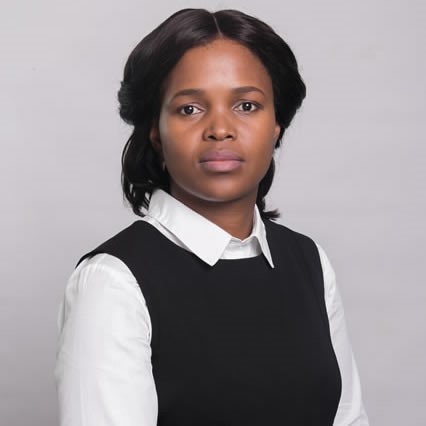 Gabsile Maseko-Gamedze is a Partner in Eswatini's largest commercial law firm, Robinson Bertram. She currently heads the Conveyancing and Companies Department. She was admitted as an attorney of the High Court of Eswatini in 2010 and joined Robinson Bertram as a Professional Assistant in the year 2011. Since then, she has qualifed and has been admiited as a Conveyancer as well as a Notary Public. In 2019, she became the first female to be admitted to partnership in the long and illustrious history of the law firm thus showing great leadership capabilities and shattering glass ceilings.
Her primary focus areas are conveyancing, notarial practice and commercial/corporate law. Gabsile has working knowledge of the laws applicable to Eswatini in relation to public procurement and energy and has been involved on an advisory role in complex public procurement assignments.
52. Cissy Nabazinga Kagaba- Uganda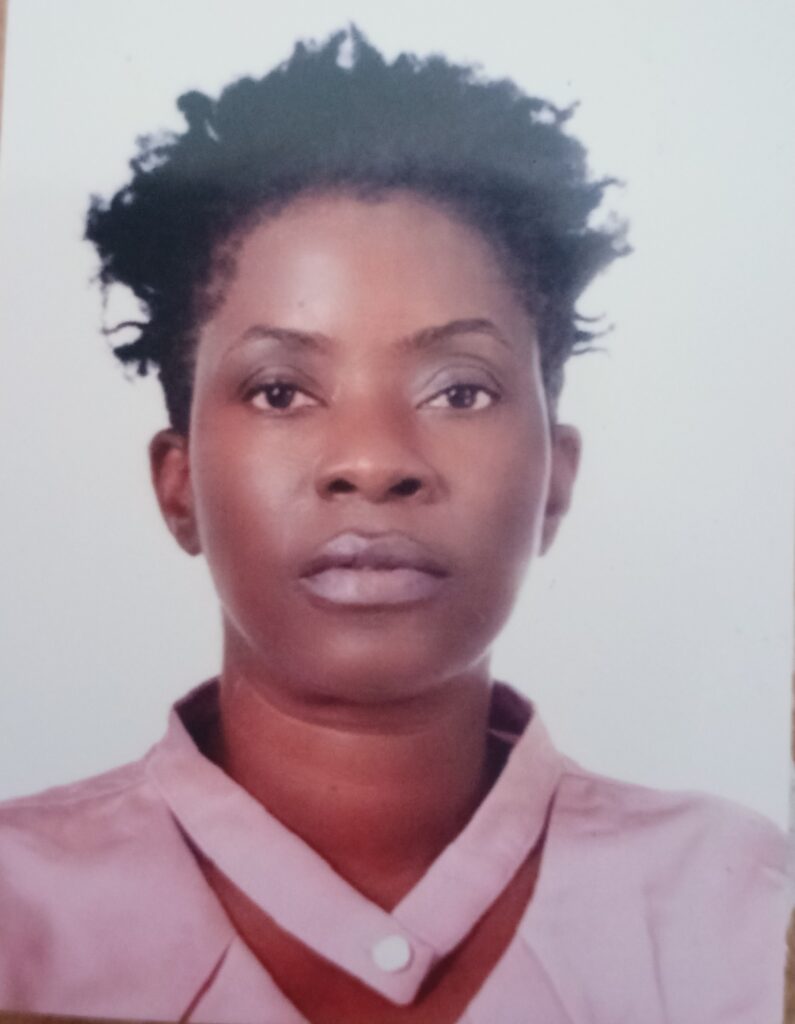 Cissy is a lawyer and now works with Management Systems International (MSI) as the Civil Society and Private Sector Advisor. Cissy previously worked as the Executive Director for the Anti-Corruption Coalition Uganda .Cissy has over 15 years' experience in anti-corruption related work. She has trained over 1,000 grassroots individuals in over 20 districts across the country on governance related issues and contributed to legislation :Anti-Corruption Act, Whistleblowers Protection and Leadership Code Amendment Act. Some of her recommendations have been incorporated into law. Cissy has contributed to the minority report from civil society to the United Nations Convention Against Corruption evaluation and assessment of Uganda's compliance to the UNCAC and has been part of campaigns such as "black Monday" and "return our money" campaign aimed at demanding for accountability.
Cissy has served as consultant, trainer and facilitator on wide governance issues with organizations such as MS- Denmark's Thematic Program Policy where she participated in curriculum development on Anti-Corruption at TCDC Arusha; Trainer for USAID Linkages Program; International Law Institute, CARE International Uganda. She is a regular governance analyst and contributor with print and broadcast media. Cissy was a board member UNDP/Government of Uganda Institutional Effectiveness Program (2016 -2020), Board Member Partnership for Transparency Fund 2016 till date, Board member United Nations Anti Coalition Coordination Committee (2020 till date)
53. Nania Owusu-Ankomah– Ghana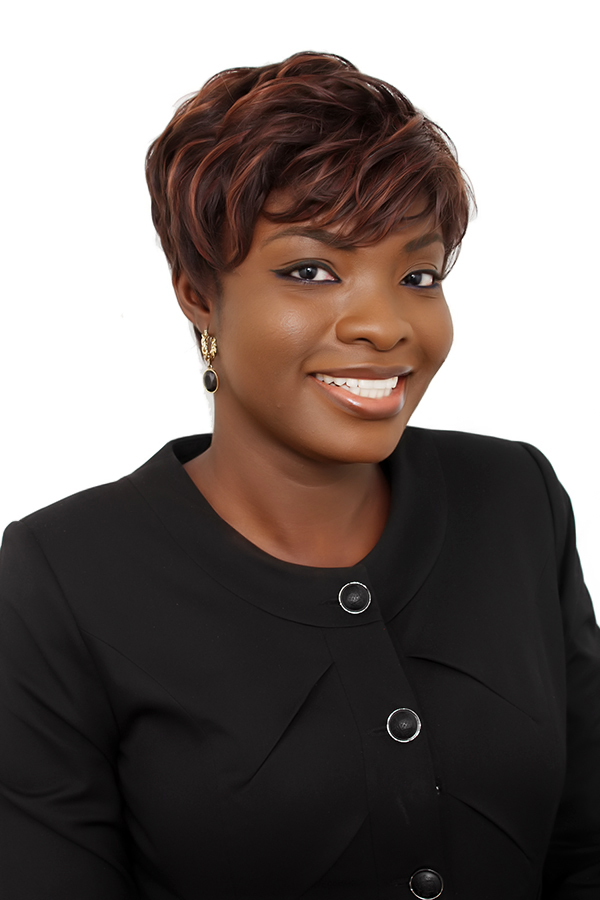 Nania is a litigation and arbitration practitioner and a Partner at Bentsi-Enchill, Letsa & Ankomah, a first tier lawfirm in Ghana. She regularly advises and represents clients in a range of high value litigation and arbitration disputes, and is particularly noted for her innovative approach to solving complex legal issues. She has served as a Member of the Electronic Communications Tribunal of Ghana, quasi-judicial body that hears appeals in respect of the regulation and licensing of telecommunications companies, television and radio stations in Ghana. Nania sits as an arbitrator and is listed on CPR's Panels of Distinguished Neutrals and the Ghana ADR Hub List of Arbitrators.
She is a board member of the Lagos Chamber of Commerce International Arbitration Centre, a Councillor of the LCIA Africa Users' Council and was recently appointed Co-Chair of the Africa Arbitration Group of the IBA Arbitration Committee, after serving as Editor of the IBA Arbitration Committee Newsletter for two years. She has been recognized as one of Africa's 50 Most Promising Young Arbitration Practitioners (2020) by the Association of Young Arbitrators and was named a Rising Star by Africa Arbitration (July 2019). She has also been featured as a 'Woman to Watch' by the African Institute of Women in Law and was part of the Task Force for the Commonwealth International Arbitration Study commissioned by the Commonwealth Secretariat.
Nania is a lecturer in Alternative Dispute Resolution at the Ghana School of Law. She is called to the bar in England and Wales and in Ghana.
54. Noncedo Ndlangamandla (Disruptor) -Eswatini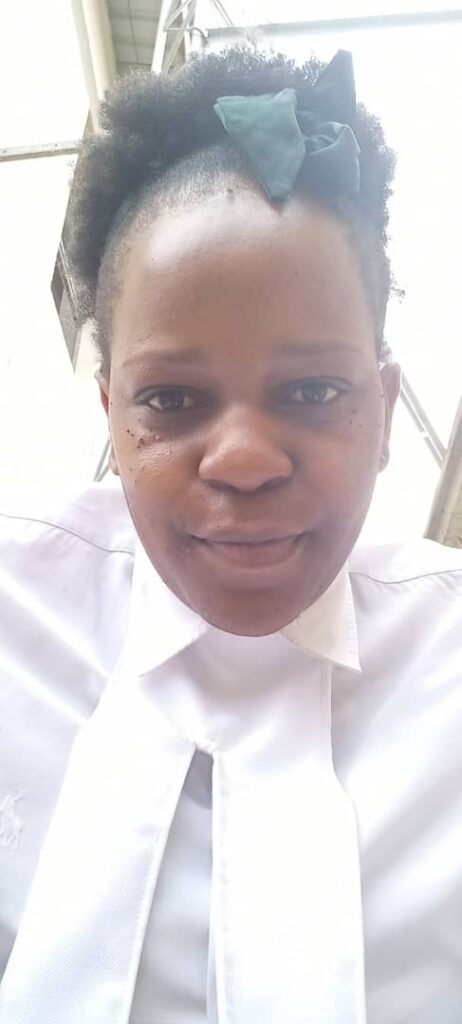 Attorney and Principal at Mabila Attorneys in association with N. Ndlangamandla Attorneys and S. Jele, Noncedo can be described as a disruptor in the Eswatini jurisdiction. She has changed the way things are done in terms of criminal litigation in Eswatini which many women shy away from. She has taken the bull by the horn and has taken on criminal litigation scene that is male dominated. Admitted into practice as an attorney of the High Court of Swaziland on the 12th February 2012 Ms Ndlangamandla is a trailblazing female lawyer. Criminal law is not the most glamorous of occupations, but Attorney Noncedo manages to balance the ledger when she's not in court appearing in some of the country's most notorious criminal cases. She is also running a law firm that has employed a vast number of female attorneys.
55. Sarah Nathaniel Yanayork- Nigeria (Influencer- The Voice of Vulnerable People)
Sarah Nathaniel Yanayork, a legal practitioner by profession and an advocate for vulnerable persons is the founder of Sarah Nathaniel Snart Foundation (Snart Foundation), that works to create better social spaces that promote the inclusion of the vulnerable persons in the community, particularly women, girls, youths, and people living with disability (PWDs). By building their capacities, facilitating their inclusion in local governance and decision making, and reducing discrimination.
56. Beatrice Moyo- Zimbabwe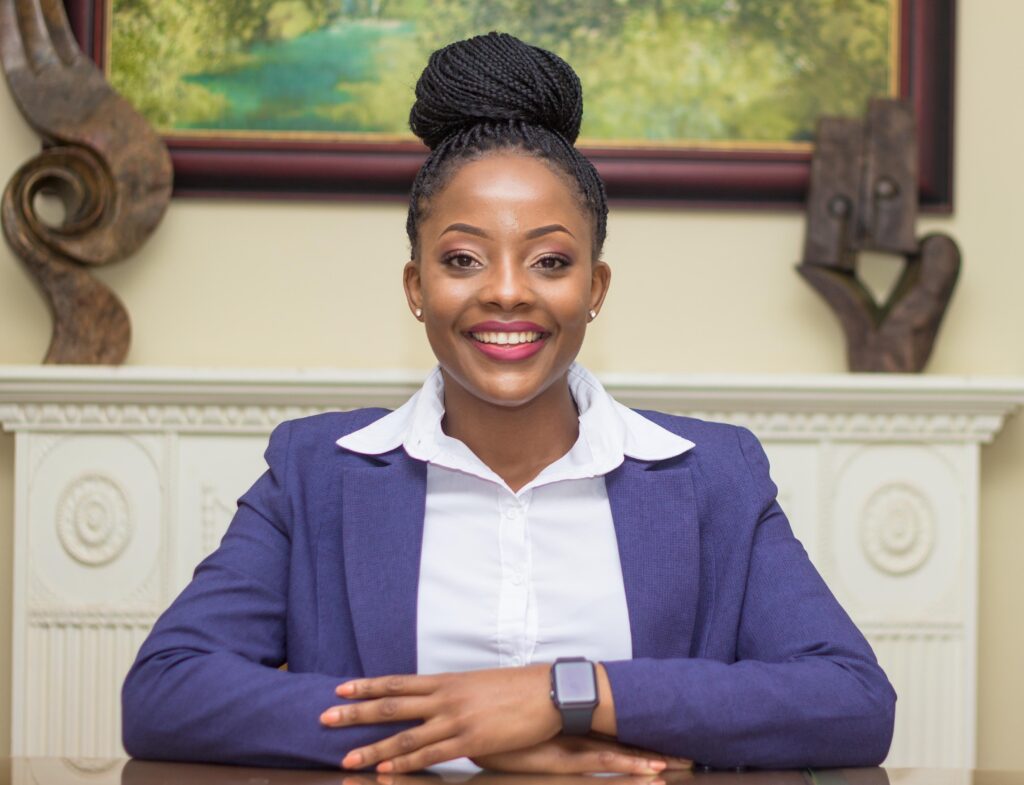 Beatrice Moyo is a conveyancer and lawyer registered to practice in the supreme courts of Zimbabwe; she is a holder of a Masters degree in Commercial Law (with distinction) from the University of Cape Town. She graduated from the University of Kwa-Zulu Natal with a Bachelor of Laws – cum laude. She is currently associate partner at Mushoriwa Pasi Corporate Attorneys heading the Banking, Litigation and Financial services department. She is passionate about the law in general, with particular expertise in Corporate law; her main practice areas being in corporate financing structures, insolvency, restructuring, corporate governance, business formation and business rescue, commercial litigation and conveyancing. She also has in-depth knowledge on issues relating to commercial transactions and contract law as well as international trade law, with a particular focus on the World Trade Organization. She is a results-driven, pro-active lawyer with an avid interest in business management and leadership. She is also a blogger at Lex Amicus, a leading legal blog which won the Africa Tech Legal Award for best blog in 2021. In addition, she is the co-author of the Directors Handbook in Zimbabwe, a book which highlights and summaries Company law as it applies to directors in Zimbabwe
In addition to being a member of the Law Society of Zimbabwe, she is also a member of the Association of Young Arbitrators as well as the Institute of Directors Zimbabwe. Her affiliations in the organisations allow her to remain abreast in all the latest trends in the legal market place.
57. Nompilo Simanje- Zimbabwe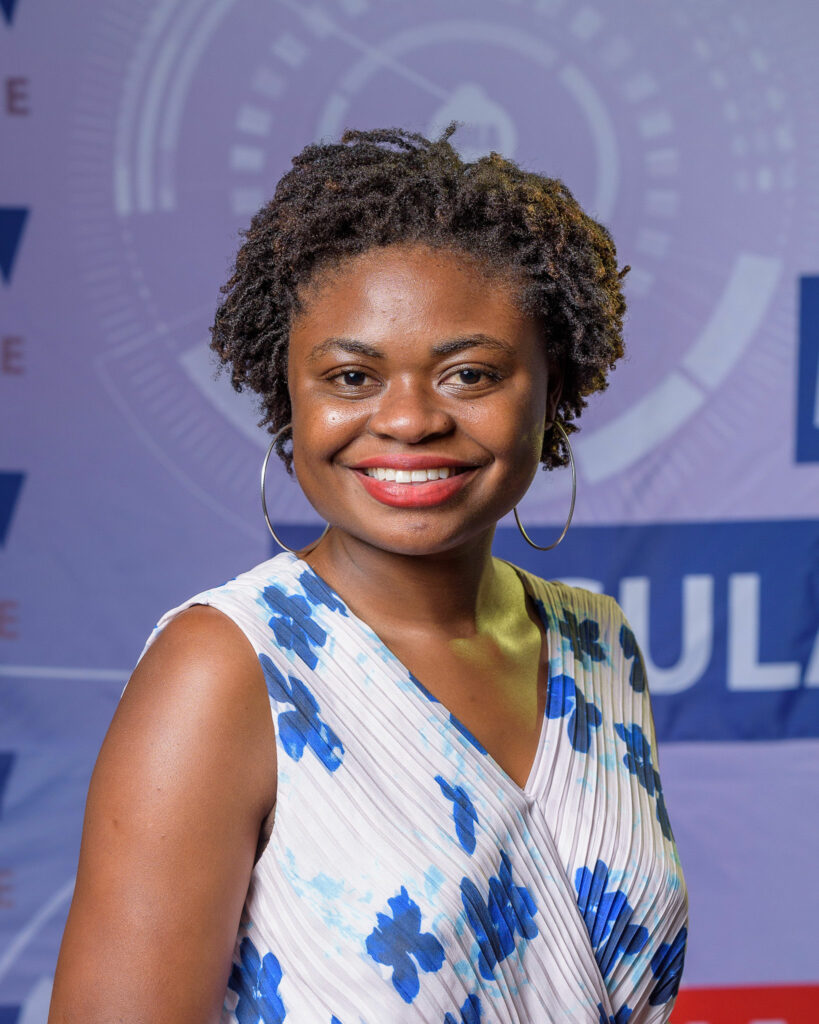 Nompilo Simanje is an expert in issues that relate to technology and the law and the intersection of technology and human rights in Southern Africa. While her work has been centred mostly on developments in Zimbabwe, she has spearheaded regional engagements in Southern Africa on critical issues that include cybersecurity laws, artificial intelligence, data protection and privacy and also internet affordability in the region. Some of her work also includes engaging policy makers, raising awareness in rural and marginalised communities and also strategic litigation on developments related to the above aspects, with the aim of promoting fundamental rights like free expression online and the right to privacy
58. Madeline Kimei- Tanzania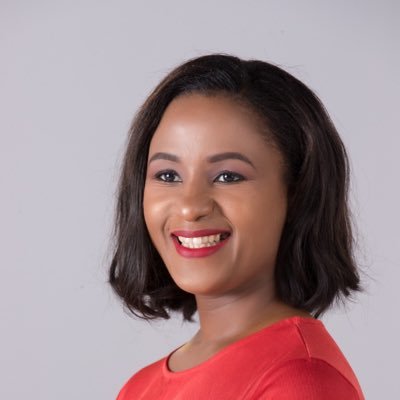 Kimei is a practicing commercial and corporate lawyer and the Founder & Principal Director of iResolveä a full – pledged arbitration practice established in 2014. She mainly provides arbitration/ADR consultancies, represents parties in domestic commercial arbitration and or acts as arbitrator, commercial mediator and arbitral secretary in both domestic & international arbitrations under the TIArb, UNCITRAL, CRCICA and ICC Rules and also acts as an arbitral secretary in complex arbitrations. Ms. Kimei serves on the panel of arbitrators of SADC, NCC, TIArb, SHIAC and CAJAC.
Ms. Kimei is currently the President-Tanzania Institute of Arbitrators (TIArb), Chairperson – Africa Asia Mediation Association, Regional Director – Centre for International Alternative Dispute Resolution (CIADr), and a member of the ICC International Court of Arbitration and the LACIAC Court of Arbitration. She is a member of the ICC Africa Commission, the ICC Commission on Arbitration & ADR; a member of the IBA Africa Arbitration Network and SIAC Africa User's Council. She is a Fellow of the World Mediation Organization (WMO) and Representative of ADR Point (Greece) for Tanzania.
Ms. Kimei often offers tailored trainings to the judiciary on arbitration matters and delivered various courses to various institutions including under the ILI Washington on Online Dispute Resolution (ODR).
Ms. Kimei was awarded the 2019 Top 50 Women in Management Award (Tanzania); finalist for the Innovation in Arbitration, Africa Arbitration Awards (EAIAC-2019) and an awardee of the Top 50 Most Promising Young Arbitration Practitioner's Award 2020 winning a mentorship program with Stephenson Harwood -UK.
59. Anne Twino mugisha Muhairwe-Uganda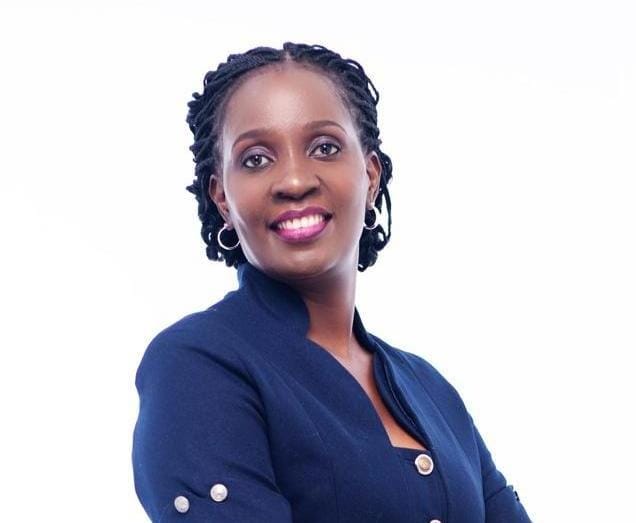 Anne Twino mugisha Muhairwe is currently the Deputy Inspector General of Government (DIGG) of Uganda an independent institution of government whose responsibility is the elimination of corruption, abuse of authority and of public office. She is also President of Uganda Christian Lawyers Fraternity (UCLF) an association of Christian legal professionals working in different facets of the justice law and order sector. She is the first female president of the fraternity whose membership is dedicated to promoting access to justice and respect for human dignity through speaking up, fellowship, mentorship and defending the rights of the vulnerable.
In her role as president of UCLF coupled with her fervor for mentoring the upcoming generation, she spearheaded the inaugural youth convention on skills, values, ethics, and integrity involving over 5000 young people. She has helped to provide leadership that has seen the fraternity continue to thrive in its provision of Pro Bono services, legal education, and advocacy across various regions of Uganda.
Prior to her current posting as DIGG, Anne served as a Principal Legal Officer in the Ministry of Defense and Veterans Affairs. During her tenure in that role, she was able to merge her professional and leadership skills together with her passion for helping the disadvantaged into spearheading the establishment of the Veterans Legal Aid Clinic that would help provide pro bono services to military veterans and their dependents to transition seamlessly into civilian life. With her extensive training and involvement in regional and international Human Rights and Peace Keeping endeavors, she notably helped in the coordination of the United Nation's Women Project on enhancing gender equality and supporting women's involvement in peace building. She has served as a prosecutor in the military General Court Martial, where she successfully prosecuted various cases related to human rights violations.
Anne has also been involved in the field of academia as an Adjunct Instructor in the areas of Policy, Planning and Peace Keeping and was able to share her expertise and experience in these fields in her lectures delivered at the Rwanda Peace Academy, Kimaka Junior Staff College, Uganda and the Amani Peace support Institute, Kenya.
60. Inemesit Dike- Nigeria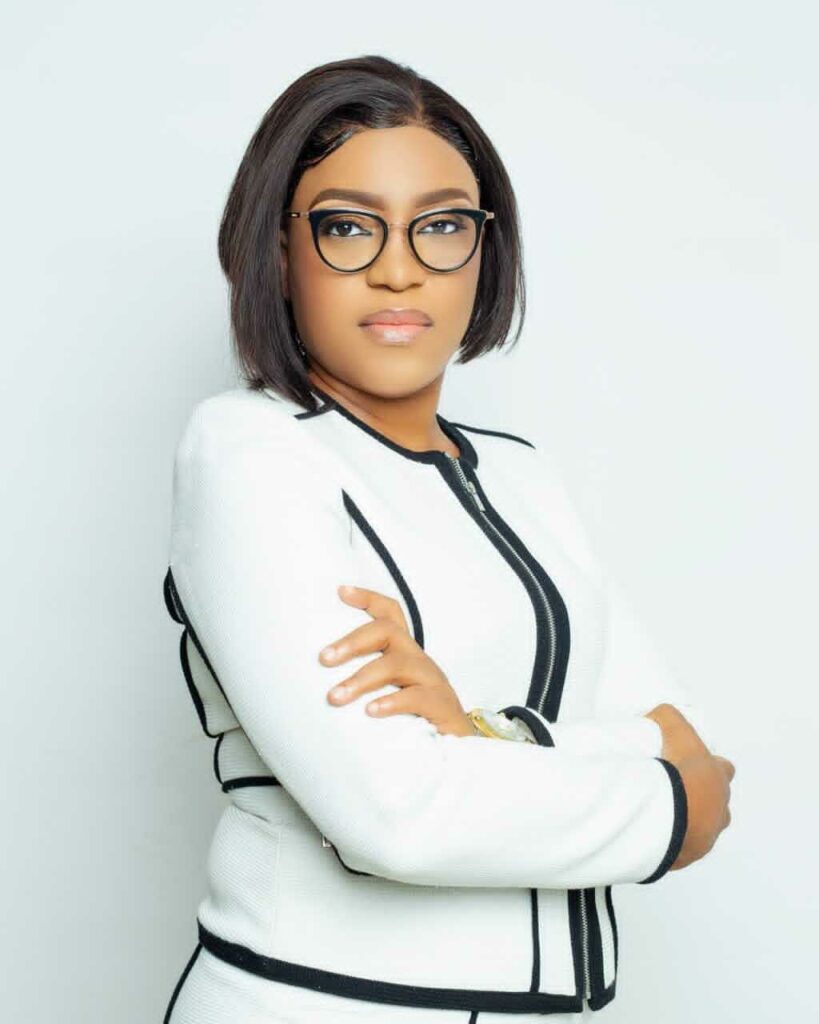 Inemesit Dike is the Chief Executive Officer of The Legal Concierge, Convener of the Young Wigs Conference and the Founder of the Legal X App. She's an award-winning tech lawyer and entrepreneur who believes legal business can be wholesome, systemized and sustainably scaled. She was named Africa's Top 50 Individuals in Legal Innovations in 2020 and 2021 and is also a winner of Ultima's (Ecobank) International Entrepreneurial Reality Series, Lion's Den 2021.
She is an Attorney and Counsel at Law, Nigeria and New York USA, and a member of Chartered Institute of Arbitrators. She is also a Chartered Company Secretary & connoisseur of Corporate Governance, a Board Room Mogul, a Commercial Law, Labour Law and Human Resources Expert and is considered an authority in these areas.
She has served in various leadership roles including the Head of Legal Services and Technical Contracting on the Oil Mining Lease (OML) 55 Oil and Gas Exploration and Production in the Niger Delta Region. Inemesit's command of knowledge in legal business development and technology, has enabled her to solve three problems in the legal sector. 1. Design Innovation in Legal practice. 2. Creativity amongst lawyers and 3. Market Connectivity for lawyers.
Over the years, these navigations resulted into the creation of the mobile app LegalX, which is a ONE STOP HUB for lawyers to maximize the use of technology to reach the underserved legal Clients thus enhancing access to justice.
Aside from her academic and professional accomplishments, she has a super-duper passion for community development In her spare time, she channels her passion for sustainable societal development through the education of young lawyers via a project called the Young Wigs Conference which analyzes the convergence of Law, Business and Technology and helps lawyers creatively organise, systemise and articulate their pathway into technology as a businesses, thereby making them investor-ready.
61. Anita Mugeni– Rwanda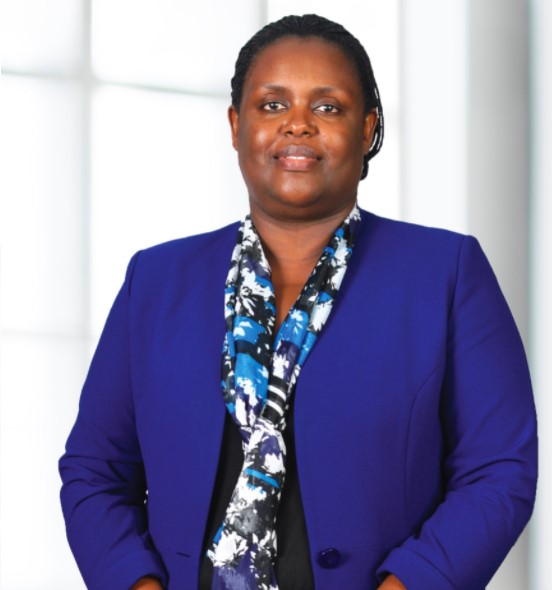 Anita Mugeni is one of the founding partners of MRB Attorneys.
She has been a senior member of the Rwandan bar with a great training and experience in the civil law system. She played a very active role as a distinguished attorney in the country until her Judgeship Appointment to the East African Court of Justice Appellate Division in February 2021.
Anita possess an LLB degree from the, National University of Rwanda (NUR, 1996/ Rwanda), LLM, FUSL-UCL/ Belgium 2005).
Anita started her Legal practice as an advocate in 1998 working her way up as one of the most prolific commercial and litigation attorneys in Rwanda. She has worked on many commercial transaction advisory cases including dispute resolution, due diligences and insolvencies.
She has served as acting President of the Rwanda Bar Association (RBA), served as dean and council member of RBA, council member of the East African Law Society, a member of the RBA, the East African Law Society and the International Bar Association. She has a great grounding in Kinyarwanda and French. Anita brings to MRB almost two decades and a half of immense experience in legal practice and academia having taught law at the National University of Rwanda, the Independent University of Kigali (ULK) and at the Institute of Legal Practice & Development (ILPD)
62. Joy-Rachel Mutemi- Zambia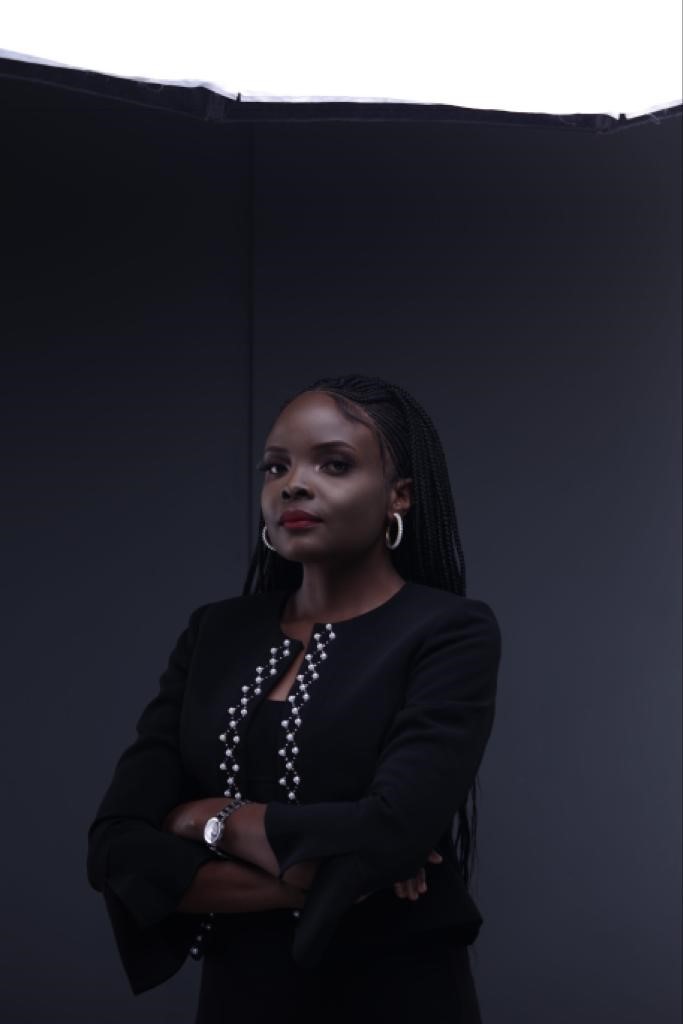 Joy-Rachel is a Partner and the Head of the Litigation and Dispute Resolution Department at Theotis Mutemi Legal Practitioners. She has over 8 years of legal experience at the Zambian bar and 12 years overall legal experience. Her expertise is spread across dispute resolution in several areas such as civil litigation, criminal litigation for corporates, alternative dispute resolution, and corporate and commercial law. She had, on occasion, acted as Company Secretary for Dangote Cement Zambia Limited and Access Bank Zambia Limited while serving as Senior Associate at the firm of Theotis Mataka and Sampa Legal Practitioners. Joy-Rachel also has a growing reputation for her keen understanding of banking law and practice and is described by many as an aggressive lawyer.
She is a Mediator and has obtained certification from Edward's Mediation Academy and from the ADR Centre Academy. She is also an Associate Member of the Chartered Institute of Arbitrators (ACiarb). Joy-Rachel is a holder of a Bachelor of Laws Degree (LLB) from the University of Zambia, and is working on completing her Master's degree in corporate and commercial law at the University of Lusaka (LLM).
63. Aileen Aluso Ingati- Kenya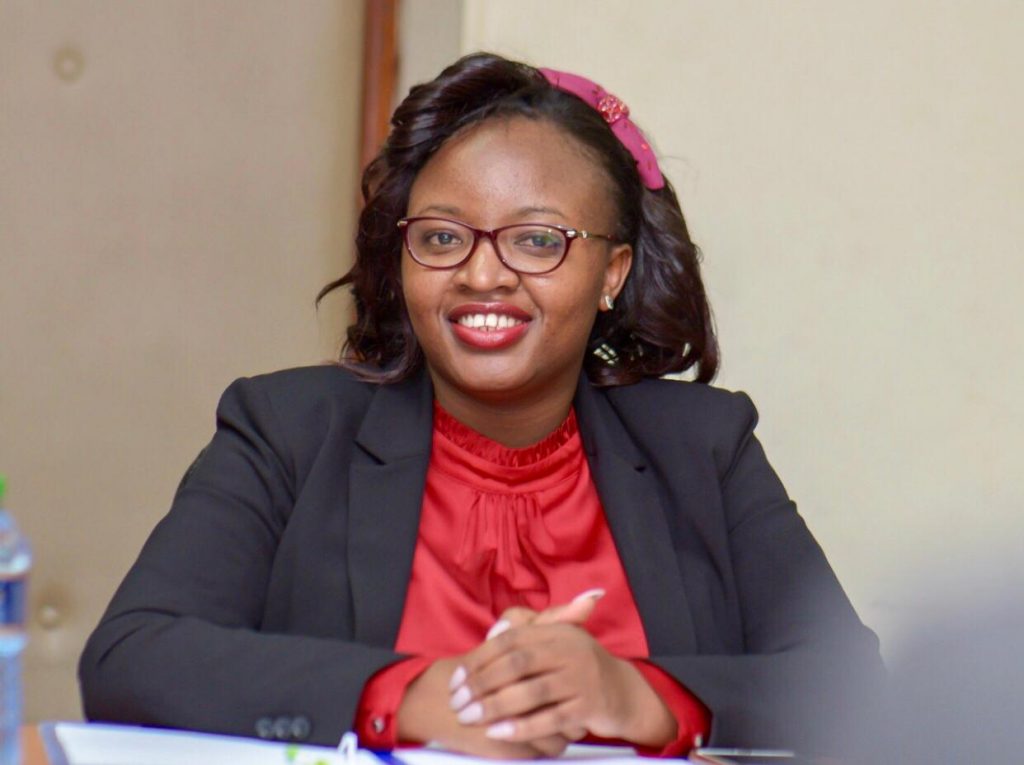 Aileen Aluso Ingati is an Advocate of the High Court of Kenya and a senior partner at Kazi Advocates LLP with 8 years post admission experience. She is currently pursuing a Masters in Intellectual Property degree at the University of Dar es Salaam in Tanzania.
She served as a Council Member of the Law Society of Kenya for 6 years during which period she chaired its Intellectual Property & ICT Committee for 2 years. She is a Patent Agent at the Kenya Industrial Property Institute.
Having a keen interest in intellectual property matters, Aileen advises startups, artists, innovators etc. She is a known name in the Intellectual Property practice in Kenya.
64. Doordarshini Roopsoodha Busgeet (Sudha)- Mauritius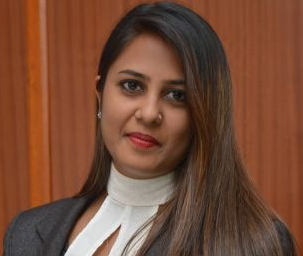 Doordarshini Roopsoodha Busgeet (Sudha) was Called to the Mauritian Bar in January 2013 and Called to the Degree of the Utter Bar in UK in October 2011 at the Honourable Society of the Middle Temple.
She was awarded her Degree of Bachelor of Laws from the University of London correspondence course in 2010.
She was awarded her Bar Professional Training Course (BPTC) from the Northumbria University in 2011. She also holds a Masters in Law in Advanced Legal Practice awarded in October 2014 from the University of Northumbria.
She was an executive member of the Bar Council – Mauritius Bar Association and President of the Young Bar Committee (member since 2016) last year Jan 2019 to Jan 2020.
Secretary of the Middle Temple Association (Mauritius) since April 2015 till December 2020. Still member as at date.
She was also a volunteer barrister providing pro-bono legal services at the Disability Legal Services (DLS) of the Global Rainbow Charitable trust Foundation.
Middle Temple Association (Mauritius) – she participated in the following judicial conferences:-
"The rights of suspects and the need to abolish provisional charges in Mauritius";
"Mauritian Constitution – 50 years after our independence and avenue for reforms to our Constitution".
Through the Middle Temple Association (Mtus), she also advocated for a rise in the pay of barristers and attorneys in legal aid cases in Mauritius as well as accommodation for private practitioners while in Rodrigues.
She was awarded a certificate of participation on "Leadership" by the Mandela Washington Fellowship and Embassy of the United States, Mauritius.
She has been a Resource Person at the informative session on Elderly Rights in 2017 at the Mauritius Council of Social Service (MACOSS) and on Women Rights at the Mauritius Alliance of Women.
She was also executive member of the NGO called "Activisdm" since 2018 which is a platform for Mauritian youngsters to discover their capability to contribute to the society positively.
She is a member of the Friends of Vacoas Phoenix Organistion in delivering charitable purpose activities since 2019 till date.
She along with Mrs Tawheen Choomka created the first female Barristers football team in 2019 where the first gala match was played ornagised by the Bar Council. Till date training is still ongoing and the number of girls participants has increased.
She is an advocate for rights of women, elderly and youth.
She has been the guest of Honour for Independence Day at Droopnath Ramphul SSS and Labourdonnais Government School and for Women's Day at UCLAN University and Mauritius Woman Alliance. She has also been a resource person in a workshop for women's rights along with Mrs Marie Lourde at the Municipality of Quatre-Bornes.
65. Acam Bruna Patricia- Uganda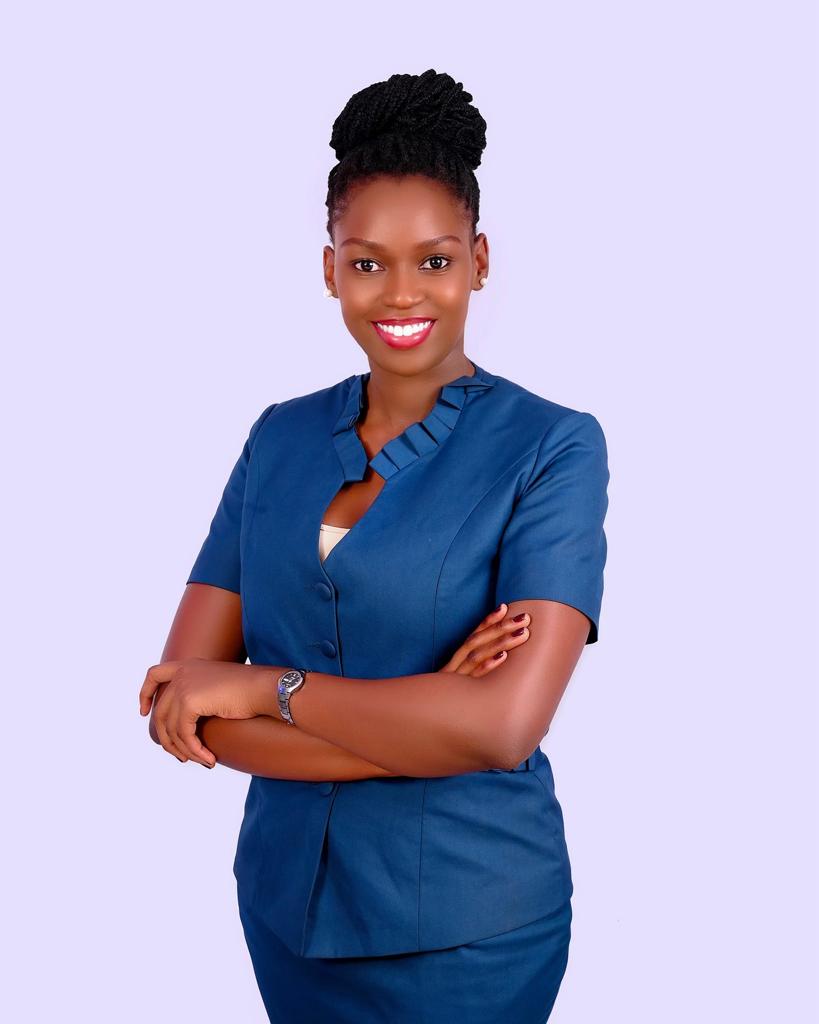 Acam Bruna Patricia is an Advocate of the Courts of Judicature in Uganda with speciality in Legal Aid Service provision. She is currently serving as a Manager at Justice Centres Uganda, a government project of the Justice, Law and Order sector mandated to offer free legal aid services to the indigent and vulnerable persons.
She is the Board Secretary for Women Human Rights Defenders Network Uganda and is an active member of the Uganda Law Society and East African Law Society.
She is passionate about empowering disadvantaged and vulnerable communities especially women and children through advocacy for the adherence to their human rights.
Despite being a junior professional with 5 years' experience, she has successfully championed the establishment of 2 legal aid service Centres in Uganda. In 2015, she led a team of lawyers of Legal Aid Project of the Uganda Law Society to establish the first holistic legal aid clinic in Karamoja Sub region which has since seen a number of indigent and vulnerable persons' access justice. And in 2018, she led a team of lawyers to establish a Justice Centres Uganda branch in Mbale thereby extending free legal services to the indigent and vulnerable persons in Elgon and Bukedi regions. Over the last 5 years, she has worked in legal aid service where she daily takes on the fight for human rights for the most vulnerable. Recently, she successfully took on a clan in Mbale District that had deprived a widow of 3 acres of land that belonged to her late husband.
As a lawyer specialized in provision of legal aid, she uses her position to engage and influence communities in hard to reach and remote areas to unlearn bad cultural practices and adopt human rights based practices. She encourages remote communities to embrace alternative dispute resolution mechanisms and thus has successfully resolved several disputes through mediation. In 2018, she was awarded an Award for Peace and Reconciliation by the German and French embassies in recognition of her contribution and impact in the disadvantaged communities in Karamoja Sub region. And in 2021, her contribution was recognized by the Uganda Law Society thus awarded an Award for Best Young Lawyer of the year 2021 during the Women in Law Awards.
66. Chizaram Mbah (Nigeria)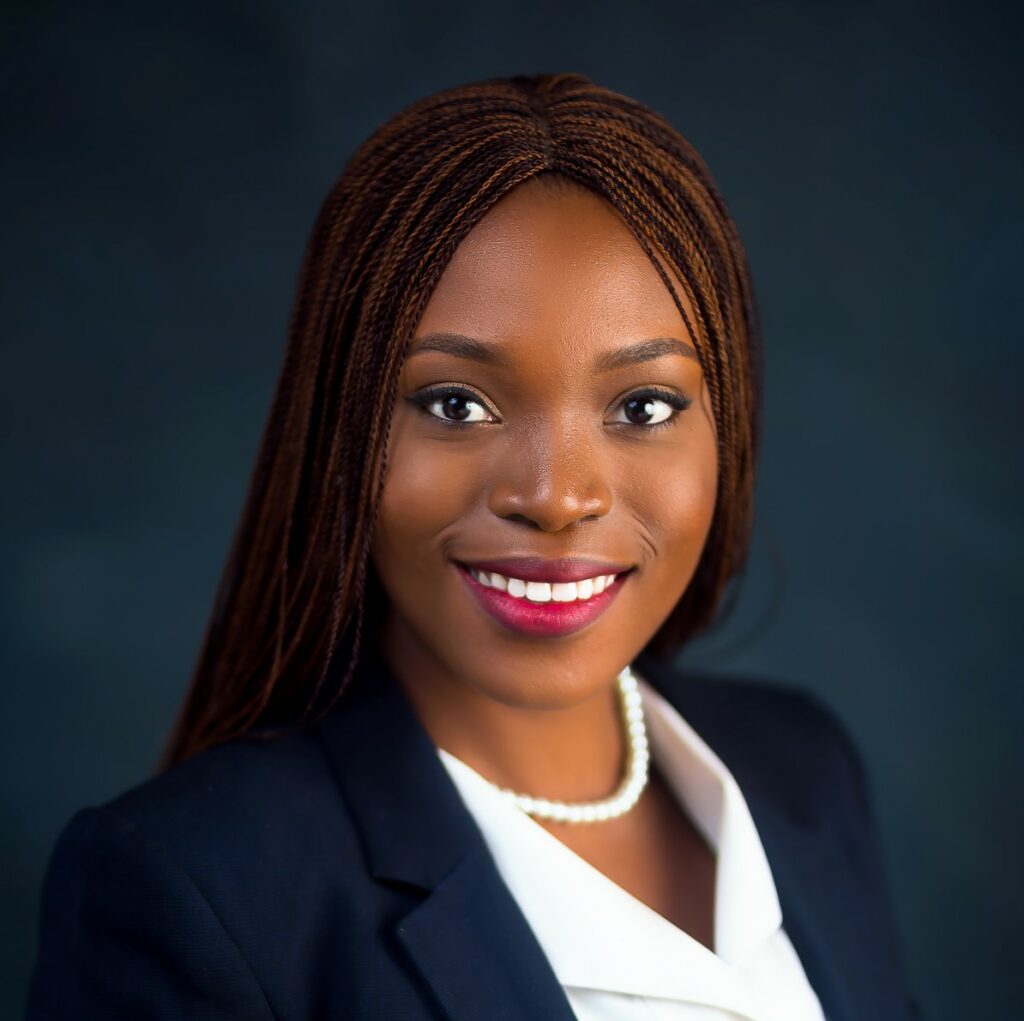 Chizaram is a dispute resolution lawyer specialising in international commercial and investment arbitration.
She advises and represents clients in commercial litigation, mediation and arbitration proceedings commenced under the ICSID Rules, ICC Rules, and the Nigerian Arbitration Act. Her experience spreads across several industries including construction, banking and finance, telecommunications, mining, and energy.
She holds a Bachelor of Laws degree from the University of Nigeria and a Master's degree from the Geneva Master in International Dispute Settlement (MIDS) Programme. She has worked in the disputes/arbitration practices of leading law firms in Nigeria and Switzerland, as well as World Bank's International Centre for the Settlement of Investment Disputes (ICSID), where she assisted in the administration of ICSID arbitration cases. Asides her practice, she is involved in various arbitration associations including the Chartered Institute of Arbitrators UK (Nigeria Branch), Young–ICCA, African Arbitration Association and the ICC–YAF. She has also participated as arbitrator or counsel in international arbitration competitions and has authored several articles relating to arbitration. In 2021, Chizaram founded Arbitration Podium, an online resource dedicated to showcasing the development of international arbitration in Nigeria and across Africa. Arbitration Podium publishes news, events, articles, and case reviews relating to African arbitration, and carries out initiatives geared towards promoting African arbitration practitioners.
67. Suwilanji Namusamba- Zambia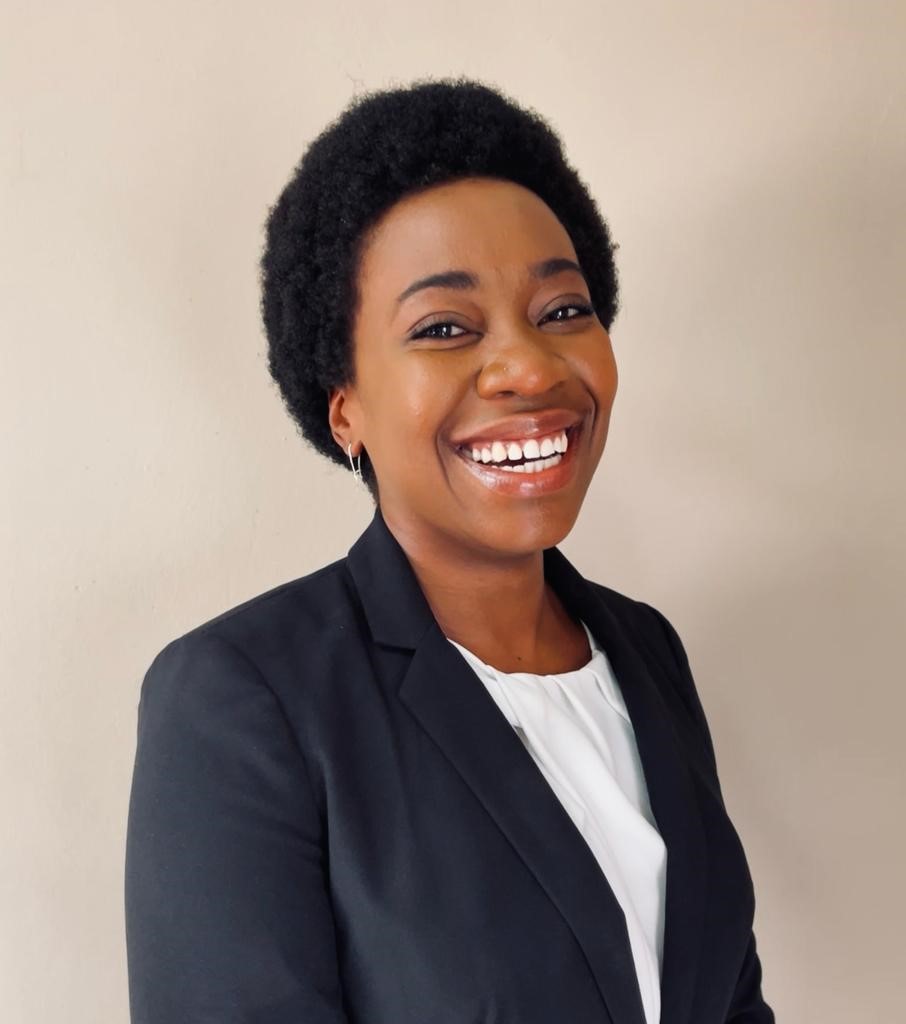 Suwilanji is a 35-year-old lawyer by day, avid reader and writer by night. Putting words to paper is one of her greatest passions. She is also a shutterbug, foodie and enjoys travelling.
In April, 2020 she became the first female Partner at Shamwana and Company in the firm's 52-year history. She is passionate about passing on her knowledge to others and has, over the years helped to train student legal interns at the firm who are undergoing the bar exam course.
In interacting with lawyers at different stages of the profession, she has also taken a keen interest in mental health advocacy and is currently part of a team working towards spearheading a framework in the Law Association of Zambia to focus on this vital component of lawyers' welfare.
Suwilanji is a graduate of the University of Zambia (LL.B, 2011) and the University of Leicester (LL.M, 2019). She has worked in private practice since admission to the Zambian bar in March, 2014. Civil and criminal litigation are her main fields of practice, although she has gained a wealth of experience in numerous areas including alternative dispute resolution methods, probate, conveyancing, family law and commercial law.
68. Christabel Mideva Eboso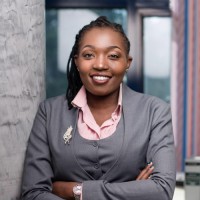 Christabel Mideva Eboso is 29 years old and on track to becoming one of the influential Kenyan lawyers of her generation. She has continually demonstrated a brilliant mind and great prowess through her achievements. She graduated among top of her undergraduate class and immediately proceeded to pursue a masters in law at the same time she was undertaking her training for admission to the bar. She passed both courses with flying colours and has practiced for just over 3 years as an advocate of the high court of Kenya. Her dedication and exemplary results earned her a scholarship through the University of Nairobi to pursue a Doctorate in Sociology – legal studies at the University of Kent: which she is still pursuing as she practices and teaches. With her Masters of Law in Governance, she has worked as a consultant lawyer for various law firms and has also been retained by Vihiga Private General & Maternity Hospital as their legal advisor on corporate affairs. In the last two years she has also partnered pro bono with Medical Jurisprudence, a local organisation in Kenya that seeks and represents healthcare workers and patients involved in medicolegal disputes. She has participated in various high profile cases in the Kenyan courts, recently being one of the legal advisors of one of the prominent parties in a case at the Supreme Court involving the first amendment to the Kenyan constitution.
69. Nafisa Atiku- Nigeria
Nafisa Atiku is a Lawyer, Walter Carrington Fellow, Equity and Inclusion Lead at the Abuja Global Shaper Hub, Alumnus of the Young Professionals Bootcamp (YPB), TED X Speaker, WIMBIZ Associate, and Program Officer at the Shehu Musa Yar'Adua Foundation.
Nafisa served as a State counsel in the Ministry of Justice, Oyo state where she did legal research and prosecuted criminal cases. As part of a team at the Walter Carrington fellowship (an initiative by the US Consulate Lagos) she implemented a project teaching members in a rural community on how to turn trash to cash. This was done by by creating furniture out of recycled tyres and producing environmentally friendly hair care products to economically empower women.
She is the author of 'Girls Just Want to Run', a book written to inspire young women to be involved in politics and leadership. This book has resulted in the creation of a community whose initiatives have reached hundreds of young women nationwide; and of which she serves as Founder.
As part of her work in the Yar'Adua Foundation, she analyses the intersection of gender and environmental sustainability and how this can result in a more inclusive and prosperous nation.
She is an avid commentator and consultant on social, environmental, diversity, governance and development issues and her articles have been published multiple times on Bella Naija, YMonitor and the Women Leader Magazine. Nafisa sits on the Board of Women in Leadership Advancement (WILAN), a dynamic NGO dedicated to enhancing women's participation in politics, leadership and governance.
She serves on the Political Party Advisory Group under the Supporting Advancement of Gender Equality Program (SAGE), an initiative supported by the National Democratic Institute(NDI).
As a highly sought after change maker, she has been featured on BBC, Rave TV, Plus Tv (The Advocate),Plus Politics Special, Channels TV (Rubbing Minds), BOSS FM (Abuja), WEFM, ClassicFM973 (The BookReview Show), Ali Baba Seriously, Punch Newspapers amongst others.
70. Ifeoma Solanke- Nigeria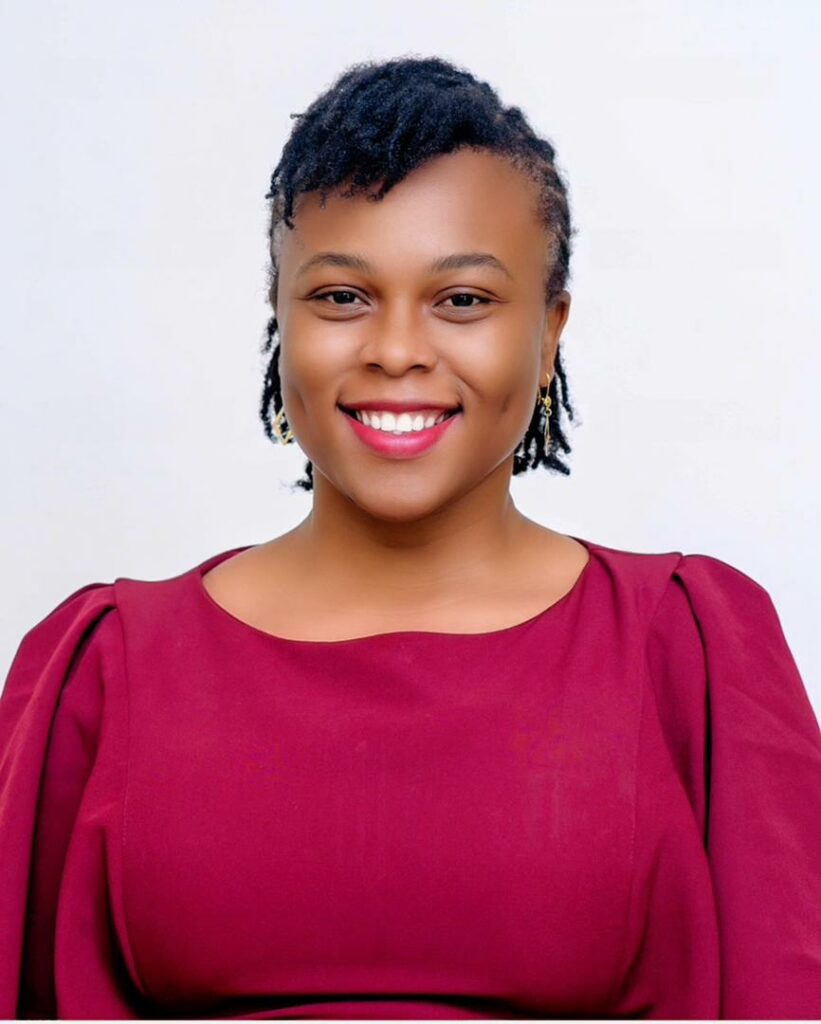 Ifeoma Solanke is an inspiring young female Lawyer who has developed an outstanding track record in Legal Advocacy and equally channelled her wealth of knowledge and experience to engineer societal reform.
She holds a Bachelor of Laws Degree from the University of Benin, Nigeria, was called to the Nigerian Bar in 2016 and is currently Senior Associate at Strachan Partners, Lagos.
She is a Commercial Dispute Resolution Lawyer with significant experience in Litigation, Alternative Dispute Resolution, Insurance, Intellectual Property, debt recovery and Family Law and Succession amongst others.
She is also the founder of Justice Beyond Hashtags Foundation, a response team of lawyers, available to help victims of sexual violence get justice. As part of her work with the Justice Beyond hashtags Foundation, Ifeoma sensitizes the public on their sexual rights and supports victims of sexual violence to get mental health therapy. Since its inception, the Foundation has responded to about 90 cases, helping victims of sexual violence file petitions at the Police and following up with same. The Foundation has a wide reach across Nigeria and has responded to victims in Lagos, Ibadan, Abuja, Port Harcourt, Jos, Delta to mention a few. Currently the Foundation is assisting the prosecution of a rape case in Lagos and defending a case of defamation filed against a victim who called out an alleged perpetrator in court.
Ifeoma Solanke is also a social commentator and an advocate for the enforcement of Sexual Rights. She has facilitated a lot of webinars on sexual rights, sexual violence, and consent amongst others. She is an advocate for justice reform and the improvement of legal education and leadership. She currently serves as the Secretary of the New Wigs Induction and Placement Committee of the Nigerian Bar Association, Lagos Branch.
71. Anitah Moraa Masaki- Kenya
Anitah Moraa Masaki has had 4 years of experience in the legal field having been admitted into the Bar on 28th June, 2018 after achieving academic excellence.
She has a unique passion and keen interest in Family law and has an array of practice in other areas of law.
Working in one of the busiest and most recognized law firm in Nairobi city,she has been able to represent clients successfully.
The vast experience and the keen interest in client care and service delivery, she happened to be preferred by the former Hon. Chief Justice of the Republic of Kenya David Maraga Kenani to represent him in a children case where he was implicated to have sired a child outside his marriage and thereafter neglecting that child. The case was dismissed as Miss Masaki brought evidence that the alleged child never existed in the Registration of persons Register and the Birth Certificate produced in Court was forged.
Anitah also represents children who are in conflict with law. Unfortunately most of these children hail from the Slums of Nairobi like Mathare, Dandora, Kayole and Kibera
Anitah is a volunteer at Sheria Mtaani na Shadrack Wambui a Non governmental organization based in Mathare slums whose main objective is to offer pro bono legal services.
Anitah also volunteers at Kamiti Juvenile Youth correctional center and talks to those children who have been remanded and convicted.
72. Ferosa Abel David Chaúque Zacarias (Mozambique)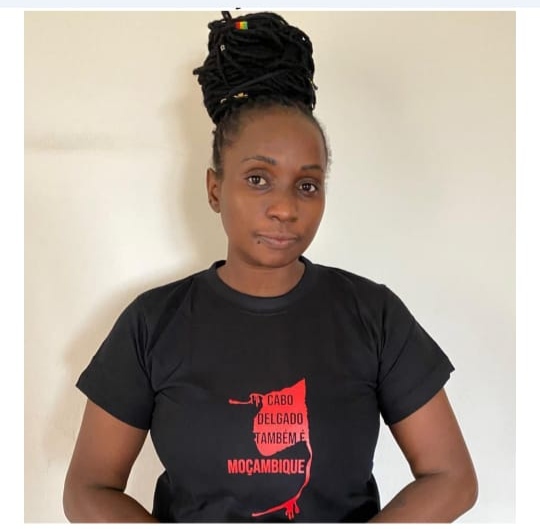 Ferosa Abel David Chaúque Zacarias is a Lawyer and Social Activist. Ferosa obtained her Law Degree from the Facaulty of Law at Universidade Eduardo Mondlane (UEM).Ferosa has participated in Postgraduate lessons in in Human Rights II of Pontifícia Universidade Católica de São Paulo (PUCSP) – Brazil. She has been a member of the Mozambican Association of Women of Juridical Carrier (AMMCJ) since 2009. Ferosa is the president of the Alliance For the Elimination of Premature Marriage; Vice-President of the Child Speaking Line (Linha Fala Criança). She was also the President of the Civil Society Forum for the Child's Rights – ROSC (2017 to 2018). Ferosa is a member of the African Network of Women Leadership in Mozambique.
Ferosa has demonstrated commitment to improving the status of women and children via policy making by participating in many other conferences/workshops such as the: Summit of the Human Rights of Women by the Portuguese Association of Women Lawyers, Popular Legal Prosecutors (PLP), Agente bem querer mulher, Gender for Popular Defenders, Citizenship and Human Rights, Sensitization of public and technical Defenders in assisting women in situations of domestic violence (promoted by the nucleus for protection of women's rights – NUDEM of the Public Protection's Office of São Paulo Brazil) and Prison Mothers amongst a host of other programs she has initiated or contributed to.