We are glad to announce the 2023 Courtroom Mail 100 ( SHID).
Every year, we celebrate a list of female lawyers making strides in the legal profession.
SHID stands for Super Heroes, Heroes, Influencers and Disruptors.
This year, in commemoration of International Women's Day, we are celebrating our female colleagues of Sub Sahara Africa descent who founded or co founded their Law firms or any other organisation making significant impact in the legal profession.
We are celebrating once again this category of women who we last showcased about three years ago , with the inclusion of founders/ co founders of organisations significantly impacting the profession and chartering new frontiers .
The list is aimed at inspiring female lawyers especially the younger and aspiring females across sub Sahara Africa.
With this project, we also aim to create role models for students studying law at Universities and that young female lawyer graduate who just qualified to practice .
Like we say all the time, we cannot fit in our wonderful female colleagues into just a hundred people but we can create the space a hundred at a time .
We know that there are many of our female colleagues who have manifold achievements and doing great things around the globe. Many of them may not be on this list. It certainly is not our intention to diminish the accomplishments of those not mentioned. We do hope however to see their names on the list in the future .
Due to time constraints, the list is not the sum of a hundred , However the category name remains Courtroom Mail 100 whether there are less than a 100 or surpass that number.
Courtroom Mail remains committed to promoting our female colleagues doing great things on the continent in every way we can and it is our contribution towards the promotion of diversity and inclusion in the profession.
We are very grateful to the members of the selection panel whose names are listed below (after the Courtroom Mail 100) for finding time to serve including the chairperson Rehana Khan Parker( South Africa) and Mulikat Thomas( Nigeria) who served in an advisory role.
Our sincere appreciation goes to our Super Heroes who made their profiles available to be used for this project. There is no doubt that the younger generation of female lawyers will be inspired by what they have done.
The list is in no particular order and not numbering it is intentional.
Thank you
Anthony Atata
BOMA ALABI– Nigeria- Super hero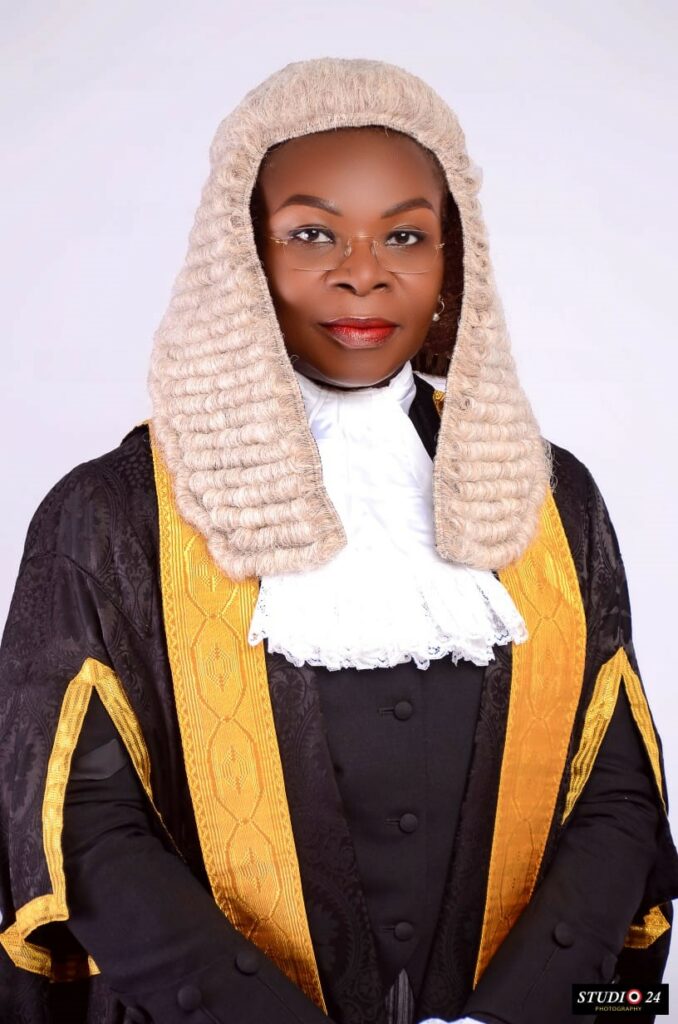 Boma Alabi, OON(Officer of the Order of Niger), SAN(Senior Advocate of Nigeria) is a Senior Partner of Primera Africa Legal (PAL). She leads PAL's Corporate Governance and Compliance Practice.
She served as the President of the Commonwealth Lawyers Association 2011- 2013, the first and only woman President in the over 50-year history of this association of lawyers from 54 countries, across 7 Continents.
She was a Council Member of the Board of the Royal Commonwealth Society and also served as the Chairwoman of the Association of Women Solicitors of England and Wales between 2005/2006. She is a member of the Institute of Directors and the International Chamber of Commerce.
In addition to being an experienced Arbitrator and accredited Civil and Commercial Mediator, Boma specializes in International Tax Law, Maritime Law, Mergers & Acquisitions and Capital Market Transactions. She has advised on some of Nigeria's leading commercial deals in a number of sectors including real estate and infrastructure, manufacturing, banking, hospitality, telecommunications, maritime, energy, project funding and development.
She serves on the board of ALFA International, and as Chairman of the Board of Just Commercial Vehicles Ltd, and The Shippers Association of Nigeria.
In addition, Boma serves as an INED on the Board of ARM Harith, and Cowry Assets Management. She is also on the advisory board of WISCAR, a not-for-profit structured mentoring organization.
MIANNAYA AJA ESSIEN-NIGERIA-SUPER HERO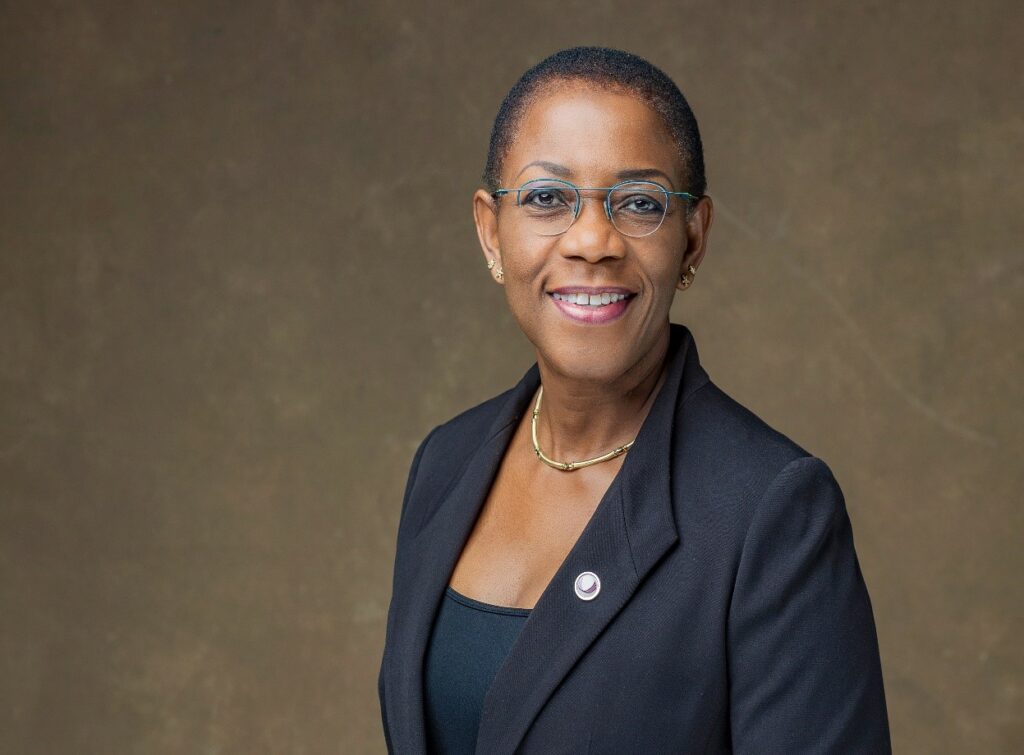 Miannaya Aja Essien, SAN, Chartered Arbitrator, FCIArb., Notary Public, is an alumnus of the University of Nigeria, Nsukka and the University of Lagos. She obtained her LL.B (Hons.) and LL.M. respectively in 1984 and 1991, was called to the Nigerian Bar in August 1985 and attained the rank of Senior Advocate of Nigeria in 2007. She became a Fellow of the Chartered Institute of Arbitrators (UK) in 2007 and a Chartered Arbitrator in 2015.  She is the Managing Partner of Principles Law Partnership (www.principleslaw.com ) a firm of legal practitioners, notaries public and arbitrators with offices in Port Harcourt and Lagos. She is a past chairperson of the Section on Legal Practice of the Nigerian Bar Association. She is a dispute resolution specialist and is experienced and actively involved (both as counsel and arbitrator) in the resolution of complex commercial disputes.  She is a member of the adjunct faculty of the Nigerian Law School, Abuja teaching civil litigation; an approved Tutor of the faculty of the Chartered Institute of Arbitrators teaching all aspects of domestic and international commercial arbitration. She is a past chairperson of the Port Harcourt Chapter of the Nigeria Branch of the Chartered Institute of Arbitrators and a member of the Executive Committee of the Chartered Institute of Arbitrators, Nigeria Branch. She is also a Panel member of the Chartered Institute of Arbitrators and is on the board of the Lagos Court of Arbitration.She is a member of council of the Commonwealth Lawyers Association. She is a member of several associations including the Nigerian Bar Association, the International Law Association (Nigerian Branch), the Maritime Arbitrators Association of Nigeria, LCIA (African Users' Council) and ICCA. She is an Independent Non-Executive Director of Stanbic IBTC Bank Plc.
JEAN CHIAZOR ANISHERE– NIGERIA- SUPER HERO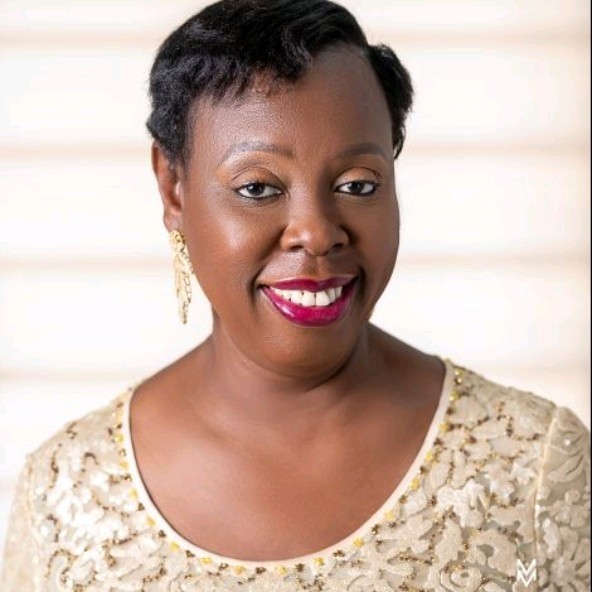 Jean Chiazor Anishere is a Senior Advocate of Nigeria and one of Nigeria's most prominent Maritime lawyers and a successful author, having already written five volumes of Essays in Admiralty – a comprehensive collection of essays and learned papers focused on maritime law, published by one of UK's prominent publishers in Maritime books – Petrospot UK. Jean's books are also found in the British Council Libraries.
Jean is the Principal Partner of Jean Chiazor and Partners, which Law Firm is situated in a high brow area at 4 Park Lane, Apapa, Lagos, Nigeria.
She is the Editor – In – Chief of Admiralty Law Reports of Nigeria, volumes 1 – 26(A compendium of Judgments on Admiralty Matters in Nigeria, through the Federal High Court, to the Supreme Court of Nigeria) with a comprehensive index of cases published so far.
Jean holds a Bachelor of Laws Degree (LL. B) from the University of Ife, Ile-Ife, 1985 (Now Obafemi Awolowo University); Master of Laws, LL. M from the University of Lagos, Akoka in 1994 and Master in Transport Management- Ladoke Akintola University, 1995. Certificate of Merit in Shipping,(Anatomy of Shipping) from the Cambridge Academy of Transport, UK in 1996. Jean was called to the Nigerian Bar in 1986 and sworn a Notary Public by the Supreme Court of Nigeria, in 1990.
Awarded International Woman of the Year (1997-1998) by the International Biographical Centre of Cambridge, in recognition of her services to law, and the International Professional of the Year 2005, for her excellent practice in the field of law. Jean's numerous awards for her sterling contributions to the maritime industry both home and abroad, are testimonials of her admirable skills and intellect.
Jean is a Maritime Legal Consultant to the Nigerian House of Representatives' Committee on Marine; trained the first set of the Cabotage enforcement officers for NIMASA. Founding member of the Committee of the Nigerian Shippers' Council, in collaboration with the National Judicial Institute on the bi-annual Maritime Seminar for Judges. She also presided as co–Chair of the Nigerian Admiralty Law and Procedure Reform Committee, 2020; presently the Co-Chair of the Centenary ICC-Africa Conference planning committee and a number of international and domestic Committees in the legal, energy and shipping spaces. Jean is cited on Who-Is-Who Legal in Nigeria.
KATHLEEN DLEPU– South Africa- Super Hero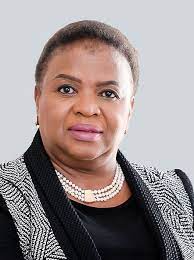 Kathleen Dlepu is an Admitted Attorney, Conveyancer and Notary Public of the High Court of South Africa. She is the co-founder of Molefe-Dlepu and the head and heart of the Johannesburg office. She specializes in property law, conveyancing, general litigation, procurement, housing and development, mediation and arbitration, local government compliance and regulatory work. Her passion for the empowerment of black women has formed Molefe-Dlepu into the progressive and transformative law firm it is today.
FATMA KARUME– Tanzania- SUPER HERO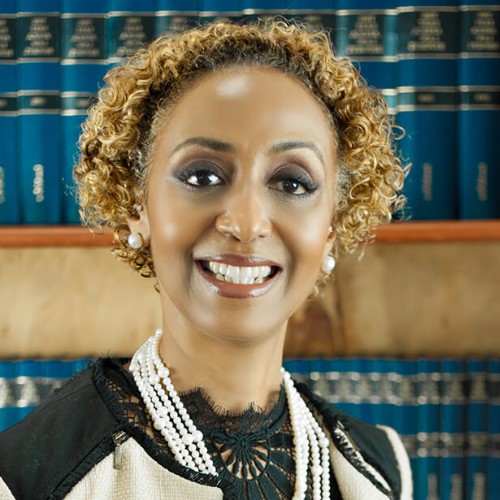 Fatma Karume is a founder of Karume & Co, Advocates 2004, senior partner of the law firm IMMMA Advocates and former President of the Tanganyika Law Society. She has over twenty (20) years of experience in civil and commercial litigation and specializes in civil litigation, arbitration, constitutional law and administrative law. She is associated with various landmark judgments of the Court of Appeal and the High Court of Tanzania.
Fatma Karume holds LL.M from London School of Economics in 1997, Degree of the Utter Bar from Middle Temple, London in 1998, Postgraduate Diploma in Professional Legal Skills from Inns of Court School of Law in 1998, L.L.B (Hons) from University of Sussex in 1992 and Diplome de Sciences Juridiques, Universite de Strasbourg, 1991.
She was admitted in Tanzania (Zanzibar and Tanzania Mainland) in 1994. She is member of Bar Council of England and Wales, Zanzibar Law Society (ZLS) and Tanganyika Law Society (TLS). Apprenticed as State Attorney, Attorney General's Chambers, Dar es Salaam in 1992, Apprenticed as State Attorney, Attorney General's Chambers, Zanzibar in 1993, Associate at Mkono & Company Advocates in 1996 and Junior Partner at Mkono & Company Advocates in 2000 until 2003.
Fatma has represented several international companies in Tanzania through her then law firm IMMMA, Merger between Karume & Co and IMMMA including UK-based Barrick Gold
She is presently sitting on boards including being the chair of center for strategic litigation, a Tanzania based partnership.
CHINYERE OKOROCHA– Nigeria-SUPER HERO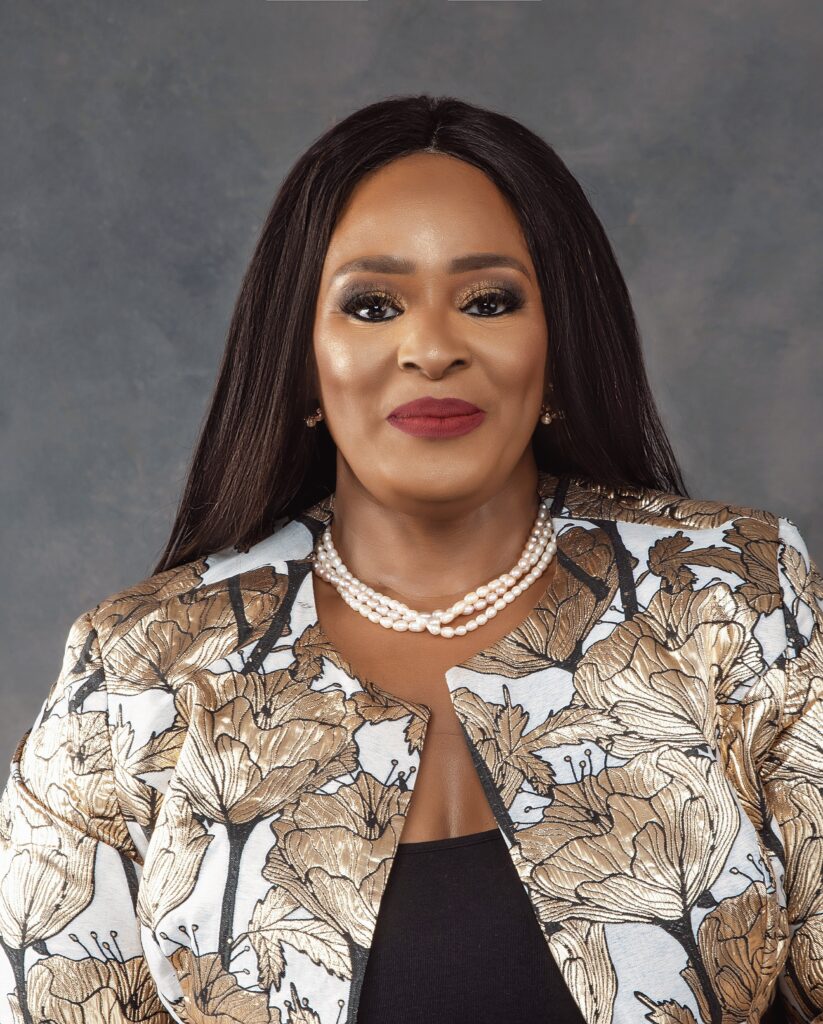 Chinyere is a Partner in the Law Firm of Jackson, Etti & Edu, a top tier firm headquartered in Lagos, Nigeria and has over 30 year's practical experience, covering various areas of the law, with an emphasis on Intellectual Property(IP) law, where she is considered an authority and an expert. She is also a Medico-legal practitioner and Heads the firms Health & Pharmaceutical Practice. Chinyere also heads the Leadership Team of her firm and oversees the strategic policies of the firm, across Sections of interest.
She is a highly respected lawyer and some notable industry appointments include her appointment as the current Vice Chairperson , NBA, Women Forum, a past Council Member & Treasurer, Nigerian Bar Association;NBA) Section on Business Law(SBL). She is a past Chairperson of the IP Committee of the NBA, SBL; a Patron of The Law Society, Faculty of Law, University of Lagos, a member of the IP Law Association of Nigeria (IPLAN) Stakeholders Committee and a member of the Dispute Resolution Panel of the Nigerian Copyright Commission (NCC).
Chinyere was nominated as one of Nigeria's top 20 women in Business Law 2020 and one of the 50 most influential women in the Legal Profession (Business Day Newspaper, April 2011), and has featured in the Trademark Law Practitioners Expert Guides from 2012 – 2022, Euromoney, UK; and as an "IP Star" in Managing IP's definitive guide to Leading IP Lawyers from 2014-2022, UK. She is Ranked in Chambers Global from 2016 – 2022, as a Leading Individual in IP in Nigeria as well as is recognised as an expert in Who Is Who Legal Nigeria from, 2017 – 2021, to mention a few.
In her spare time and having started her career immediately after school, and now at the pinnacle,, Chinyere has acquired first hand experience about the challenges associated with building a successful career, as a female professional, attaining a work life balance and embracing the necessary diverse role changes along the way. With a passion for assisting young people reach their full potential, particularly in the work place, Chinyere founded the Heels & Ladders Career Mentorship Club, where she provides inspiring & motivational guidance and tips for career success for female professionals climbing the career ladder.
KELECHI UGBEVA– Nigeria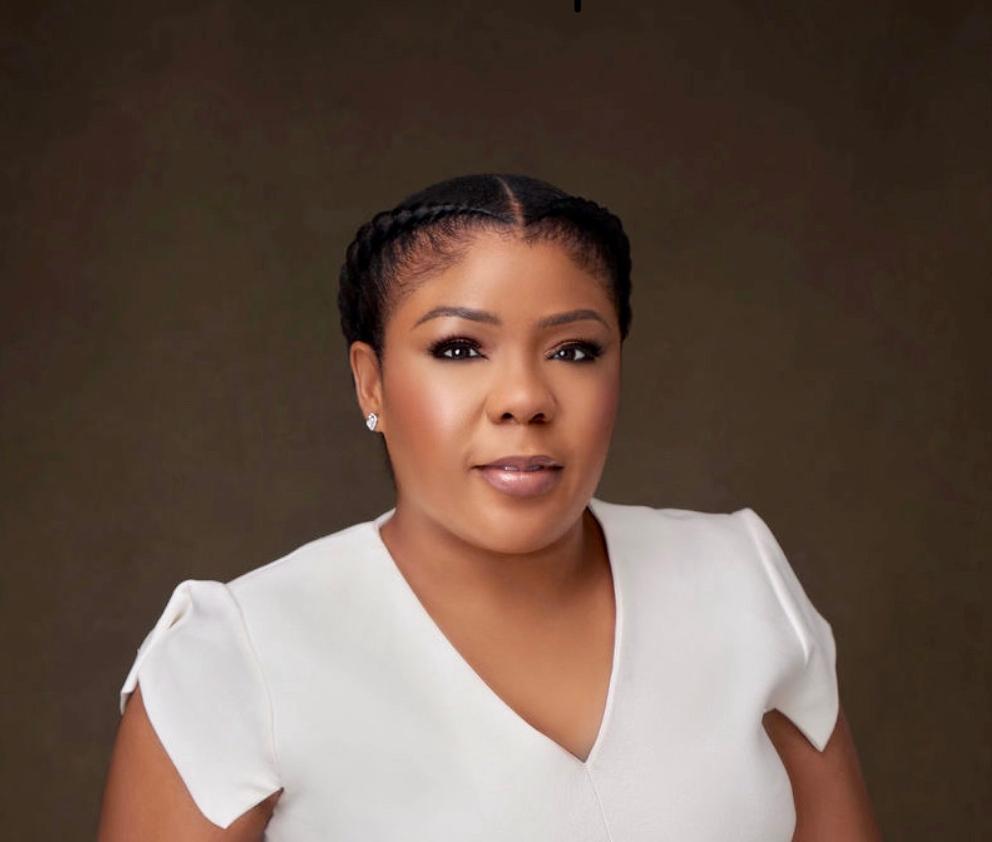 Kelechi Ugbeva is the Founding Partner of WTS Blackwoodstone, an international business law firm based in Lagos, Nigeria which she founded in 2017 and is dedicated to providing clients with specialized tax and corporate and commercial law services.
The firm received Tier 2 & Tier 3 rankings in Transfer Pricing and Tax respectively in the International Tax Review 2022 edition.
Over the course of her career, Kelechi has worked as in house and external counsel, nationally and internationally. She is passionate about doing business in Nigeria and has published several articles on national and international taxation as well as doing business in Nigeria. She specialises in several areas such as International Corporate Tax, Indirect Tax Services, Mergers & Acquisition (M & A) and is an active member of the Women of IFA Network, Nigeria. She is also an active member of professional bodies such as the Chartered Institute of Taxation, International Fiscal Association and the International Bar Association.
She is rated as "highly regarded" by the International Tax Review in the area of General Corporate Tax.
FLORIDA KABASINGA– Rwanda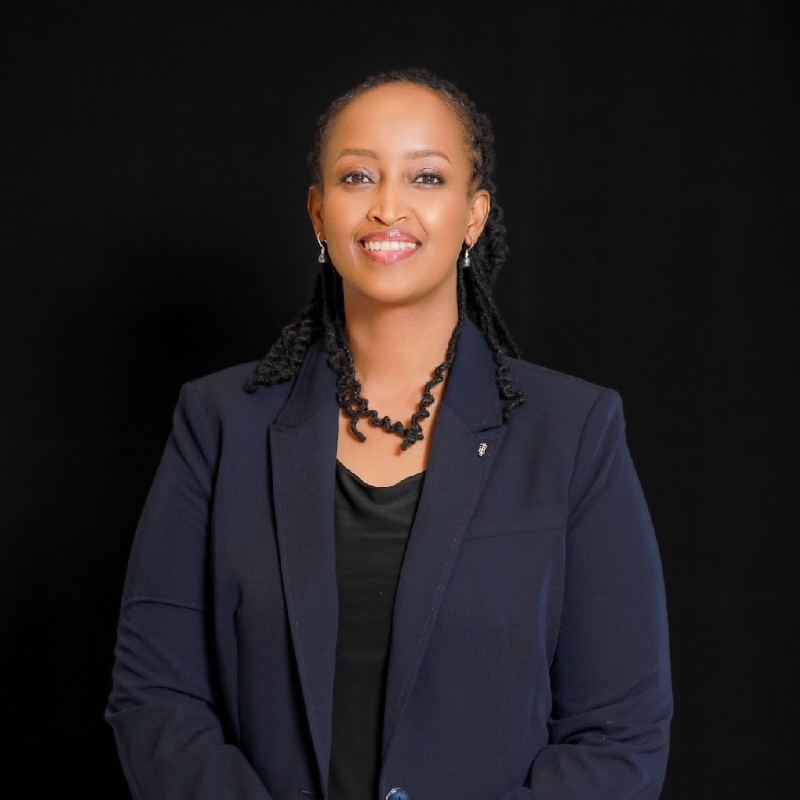 Founder and Managing Partner of Certa Law Chambers
Founder and Executive Director of Certa Foundation
Secretary General of East African Law Society
Ms. Kabasinga Florida is a prominent Rwandan lawyer with 20 years of experience as a prosecutor, Mediator, Arbitrator and legal practitioner working in the fields of international criminal law, domestic commercial and criminal justice in Rwanda. Ms. Kabasinga is currently serving as the Secretary General of East African Law Society, Chairperson of the East African Law Society's Alternative Dispute Resolution Committee, and a Council member of the Rwanda Bar Association.
Founder and Managing Partner of Certa Law Chambers and She founded the Certa Foundation as part of Certa Law's corporate social responsibility initiative to provide different pro bono legal aid services and to create a platform for legal innovative initiatives that contribute towards a more just and equitable society. Relying upon the power of the law to bring significant changes, Ms. Kabasinga has and continues to engage in strategic litigations by filing a constitutional challenges and litigating specific cases whose court decisions address the persisting issues and create a new jurisprudence.
Ms. Kabasinga is a certified mediator by the International Institute of Mediation and Conflict Resolution and a prolific arbitrator with Kigali International Arbitration Centre where she represents international and domestic clients, including the International Union for Conservation of Nature (IUCN).
Ms. Florida has previously worked for the government of Rwanda as a Senior Legal Advisor to the Prosecutor General and the International Crimes Unit, National Public Prosecution Authority, Rwanda. Internationally, Ms. Florida is also well exposed where she worked as an Appeals Counsel, Assistant Appeals Counsel and Case Manager at the Office of the Prosecutor, United Nations International Criminal Tribunal for Rwanda (ICTR).
Ms. Kabasinga holds a Master of Laws (Magna cum Laude) in International Human Rights Law from the University of Notre Dame (Indiana, USA) and a Bachelor of Laws Degree (LLB Hons) from Makerere University (Kampala, Uganda). She has also received various trainings from prestigious institutions notably, the University of Pretoria, South Africa, Erasmus University, The Hague, Netherlands, and Chartered Institute of Arbitrators, London. She has taught, at different times, International Criminal Law, Moot Courts and Common Law Litigation Principles and Techniques, among others, at different Universities in Rwanda and abroad, including at the Institute for Legal Practice & Development in Rwanda (ILPD). In addition to teaching, she is also a trainer where she regularly conducts training workshops for women advocates under the auspices of the Rwanda Bar Association aimed at inspiring and raising their capacity and profiles in the practice of law in Rwanda and in the East African Community. She speaks at various conferences on, among others, International Humanitarian Law and International Criminal Law all over the world, most recently in Washington DC, Michigan, Nairobi, and San Diego.
Ms. Kabasinga is a member of the Rwanda Bar Association, the East African Law Society, the American Bar Association, the International Association of Prosecutors, and a member of the Chartered Institute of Arbitrators at the Kigali Arbitration Center.
JAMEELA SAYED ISMAIL– South Africa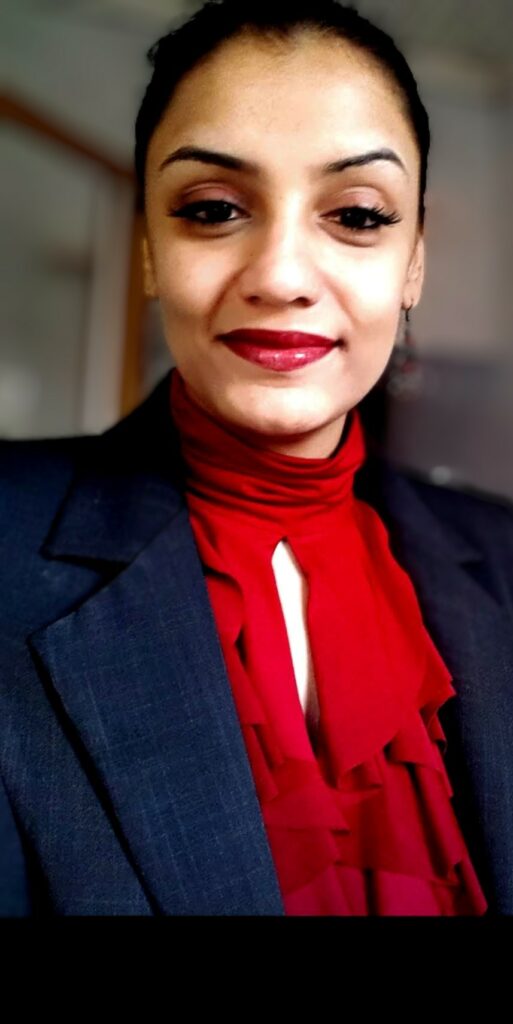 Jameela currently practices Law as an Attorney in an all women Law firm based in Westville, Durban and have been in practice for 14 years.
Whilst completing her studies at the University of South Africa, she was selected to assist as a mentor to other Property Law students. The Dean of the Faculty of Law wrote a praiseworthy reference commending her for her diligence, character, ethics and for achieving excellent results throughout her studies. After graduating from the University of South Africa with a commendable 14 distinctions, she served articles at two prominent Law Firms. Once admitted as an attorney, she took over part and successfully ran a practice owned by an acting High Court Judge SC before opening her own firm. "I gained a wealth of knowledge and experience during these formative years." Jameela said.
She has earned a reputation as a formidable litigator and was selected, amongst her peers, to act as a temporary Magistrate which although was an honour and gave a diversity of experience, her passion remains as a practicing Attorney.
CAROLINE PFUPAJENA– Zimbabwe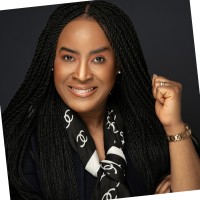 Caroline Pfupajena, also known in the legal profession by her maiden name Caroline Mugova. She is a highly qualified Criminal Defence Solicitor Advocate specialised in Criminal law and Civil Litigation. She is the owner of the London Law Firm, McKenzia Solicitors which is a national Law firm. Caroline is a motivational speaker with an impressive biography which shows her work as a well renouned lawyer and her work in the community in England and on an international level. She attained a first class honours in LLB Law, holds a Masters in Law and Higher Rights Court Advocate in England and Wales. Caroline is an inspirational lawyer that has been working tirelessly to achieve the best possible outcomes for her clients with a remarkable success rate.
Besides being a Lawyer, She is also the Founder and Trustee of The Zimbabwe Lawyers International Organisation. The Organisation shows her vital role in society over the past years. She founded this organisation in August 2017 and has spent countless hours in the community building a strong network of lawyers of Zimbabwean Origin across the world. She is extremely passionate about education, empowerment has immense compassion for children from deprived areas especially her birth country Zimbabwe. She has great concerns on poverty and has a desire for projecting sustainable development.
She has assisted in different programs that were designed to tackle poverty and hunger worldwide. No one can't deny that her human side is admirable.
ANITA MUGENI– Rwanda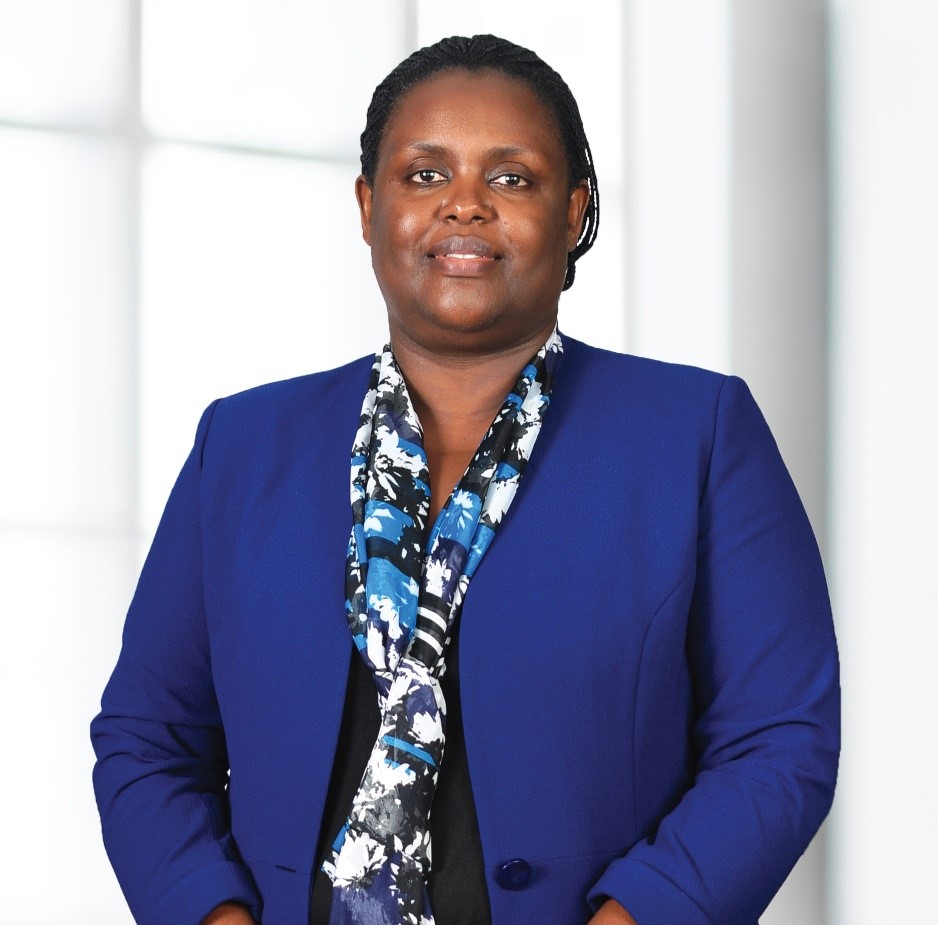 First woman to serve as the (acting) President of the Rwanda Bar Association
Founding partner of MRB Attorneys
Anita is the one of the founding partners of MRB Attorneys. She has been a senior member of the Rwandan bar with a great training and experience in the civil law system. She played a very active role as a distinguished attorney in the country until her Judgeship Appointment to the East African Court of Justice Appellate Division in February 2021.
Anita started her Legal practice as an advocate in 1998 working her way up as one of the most prolific commercial and litigation attorneys in Rwanda. She has worked on many commercial transaction advisory cases including dispute resolution, due diligences and insolvencies. She has served as acting President of the Rwanda Bar Association (RBA), served as dean and council member of RBA, council member of the East African Law Society, a member of the RBA, the East African Law Society and the International Bar Association. She has a great grounding in Kinyarwanda and French. Anita brings to MRB almost two decades and a half of immense experience in legal practice and academia having taught law at the National University of Rwanda, the Independent University of Kigali (ULK) and at the Institute of Legal Practice & Development (ILPD) Anita possess an LLB degree from the National University of Rwanda (NUR, 1996/ Rwanda), and LLM, FUSL- Universite Catholique de Louvain (UCL) Belgium 2005).
INIOBONG IRENE PEPPLE– Nigeria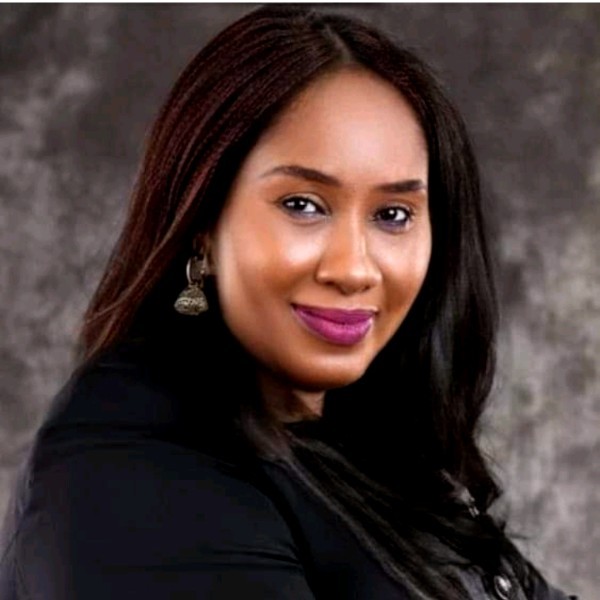 Iniobong Irene Pepple , is a Business Attorney and Child & Women's Rights Advocate. She specializes in Corporate and Commercial Law, Intellectual Property Law, Power and Family Law, and is the Founder and Managing Partner of Peacemakers Legal Consultancy, a full-service law firm that provides legal services to a diverse range of clients. With over 22 years of active practice, Iniobong and her team offer legal advisory services to high net worth individuals and corporate entities.
Iniobong is passionate about promoting the causes of women and advocating for female lawyers to take up remote working roles in law firms. She currently serves as Secretary of the International Federation of Women Lawyers (FIDA) Nigeria, Rivers State branch, where she volunteers her legal services for free to indigent women and children. Additionally, she is a member of the governing council of the Nigerian Bar Association Women Forum, where she currently serves as Secretary.
As a Mentor and female Lawyers coach, Iniobong established the "Better Practitioners" platform to encourage female lawyers to stay in practice while managing their families, especially during the child-raising phase. She equips them with the requisite skills to enhance their practice. This platform is part of the Career Mom Success Hub Project, which focuses on career women who want to succeed in balancing their homes and careers.
Iniobong is also a believer in the power of social media to impact, influence and profit. She uses her social media handles to share legal information and advance the law. Currently, she promotes a TikTok account where she shares legal information in plain English.
Iniobong is a Chartered Secretary and Administrator, a Chartered Arbitrator, and a Certified Professional Negotiator and Mediator. She is an excellent communicator with a highly developed sense of responsibility, as attested to by her colleagues and partners at work and in the several professional bodies she belongs to.
Furthermore, Iniobong has served in several committees of professional organizations such as the Nigerian Bar Association, Port Harcourt Branch, Federacion Internacional De Abogadas (FIDA) Rivers State, Association of Professional Negotiators and Mediators, Institute of Chartered Secretaries and Administrators, Institute of Chartered Mediators, Nigerian Chartered Institute of Arbitrators, and Women in Shipping and Trading Association.
EFOSA .O. EWERE– Nigeria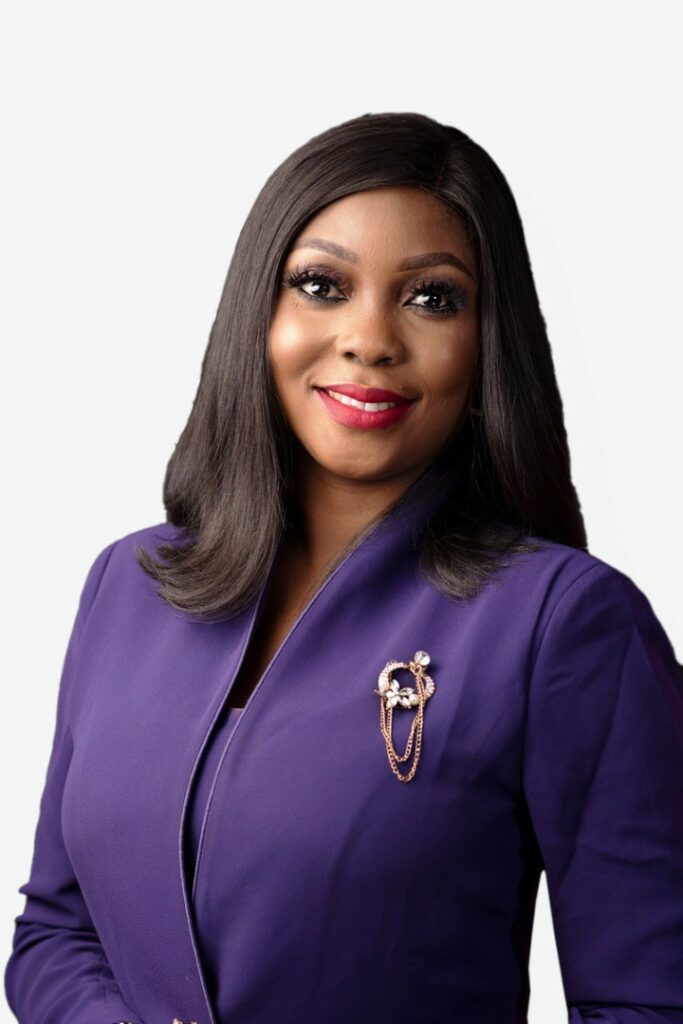 EFOSA Ewere is a Notary Public, Dispute Resolution, Chartered Secretary, and an Insolvency Practitioner. She is the Managing Partner of Gravida Attorneys. With over a decade of experience in the legal profession, she adopts an innovative approach, engages actively, and regularly advises clients on the suitable dispute resolution mechanism to adopt while proffering legal solutions in various areas of law, she also represents and advises individuals, corporate bodies and other organizations (NGO's) on board structuring, governance compliance and diverse areas of corporate and commercial law.
She is an Associate of The Business Recovery and Insolvency Practitioners of Nigeria (BRIPAN), Fellow; Institute of Chartered Secretaries and Administration of Nigeria (ICSAN), Fellow; The Chartered Institute of Arbitrators UK (Nigeria Branch) (CIARB), Member; Professional Negotiators and Mediators (P.N.M), Member; Global Mediators Solution and also listed on the panel of neutrals of the CIARB and LCA Joint Expedited MSME SCHEME. She is a Council Member, Business Recovery and Insolvency Practitioners of Nigeria (BRIPAN), Vice Chairman, Institute of Chartered Secretaries and Administration of Nigeria, Lagos Chapter, and Life member of the Women in Management, Business and Public Sector (WIMBIZ). She has served and currently serves in various capacities not listed with several professional bodies She possesses a strong passion for excellence and good leadership.
DEBORAH DUMEBI CHUKWUEDO– Nigeria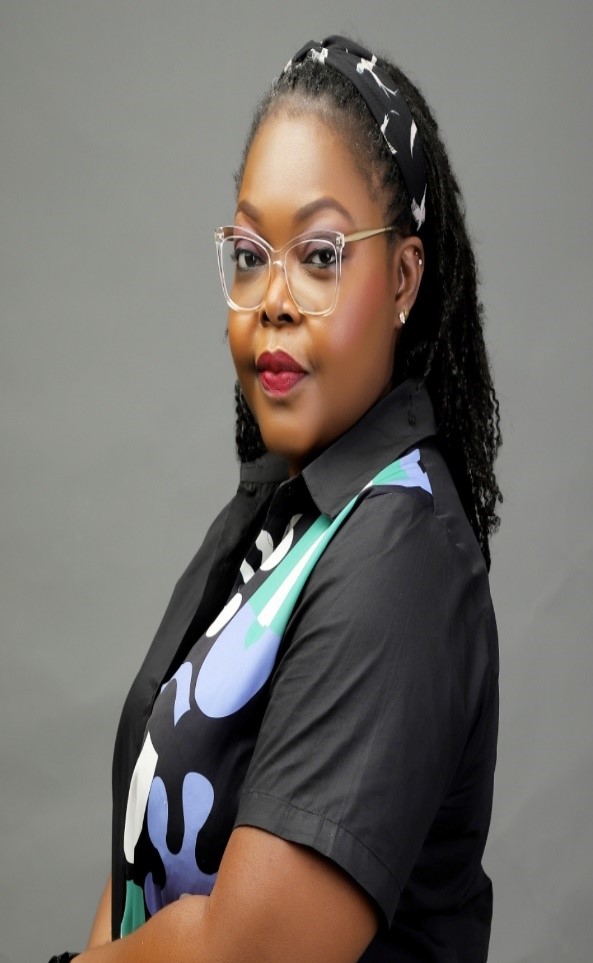 Deborah is a Commercial Lawyer and Arbitrator, licensed and practicing for 20 years in Nigeria as a dispute resolution specialist, a transactional lawyer, an Insolvency Practitioner, and an Arbitrator. She advocates as Counsel for clients in commercial dispute resolution, before panels, arbitral tribunals, and superior courts of record. She is an experienced transactional lawyer in Corporate Restructuring/Internal Arrangements, Capital Market and Securities, Real Estate and Construction Contracts, advising clients in investing in and divesting from Investment transactions, and Insolvency. Deborah is an experienced Arbitration practitioner having acted as Advocate, Tribunal Secretary, Co-Arbitrator and Sole Arbitrator in domestic ad-hoc and institutional arbitrations. She is also listed on the Panel of Neutrals of a few domestic arbitral institutions and regulatory bodies. AFFILIATIONS: – Fellow, Chartered Institute of Arbitrators (UK) – Associate Member, Business Recovery & Insolvency Practitioners Association of Nigeria (BRIPAN) – Member, International Association of Restructuring Insolvency & Bankruptcy Professionals (INSOL) – Firm Representative, International Chamber of Commerce – Member, ICC Commission on Arbitration & ADR – Accredited Insolvency Practitioner, Corporate Affairs Commission
MAGGIE BAINGANA– Rwanda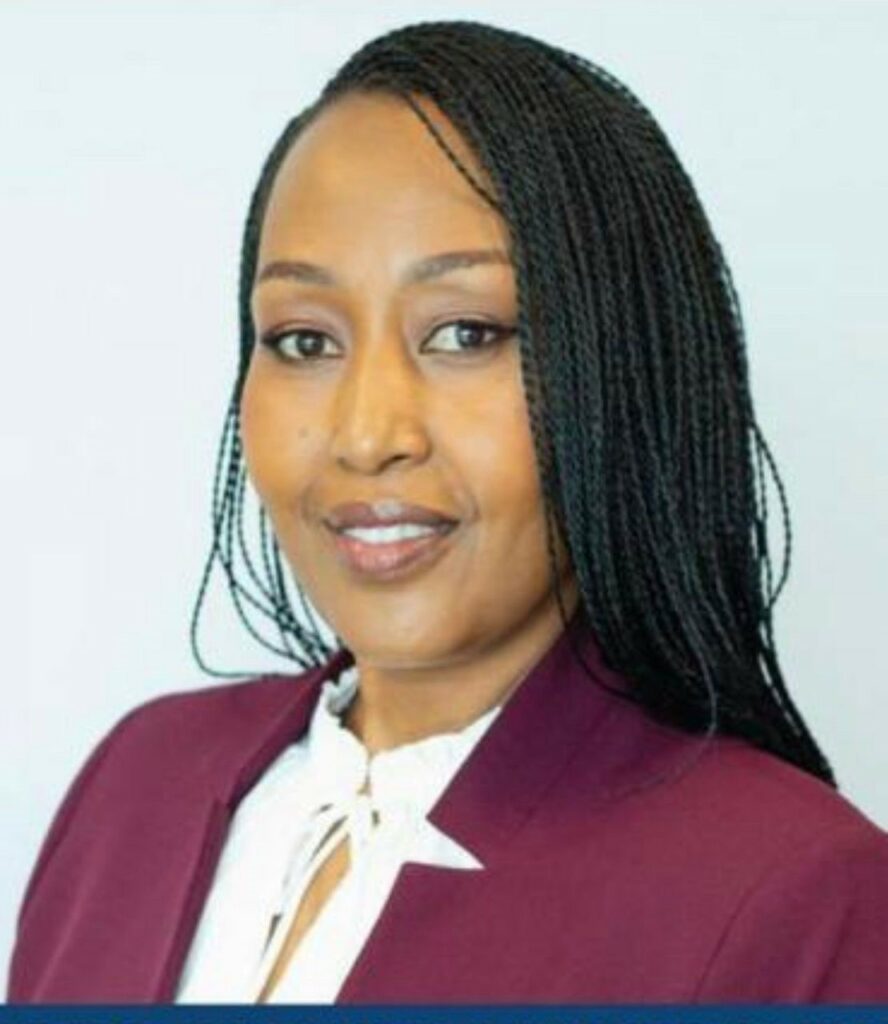 Founder/Managing Partner- Shield Associates LLP
Maggie Baingana is Founder and Managing Partner of Shield Associates law firm. She has broad and extensive experience in corporate governance and commercial/business transactions. Her focus is on corporate and commercial transactions covering company, investment, IP, and labor laws. Her sector specialties include designing large-scale contracts and advising clients on the best way of closing business deals in compliance with applicable laws in Rwanda and the region. Private practice aside, she has over 18 years of experience working for government and international organizations in the justice, health, and education sectors. She has worked with Love Justice International's Program on anti-human trafficking in Rwanda and her office has facilitated efforts to identify, report and reintegrate survivors of human trafficking. She serves on the East Africa Law Society's governing council as member of the rule of law committee, she is a Trustee on the International Bar Association Foundation (IBA) board of Trustees, a director on the Ecobank Rwanda Plc board, and a member of the Rwanda Leader's Fellowship. She is passionate about mentoring young women professionals to maximize their potential and to live a balanced life while making tangible contributions to their communities. Maggie got her Bachelor of Laws degree from Makerere University; a post-graduate diploma in Legal Practice from the Uganda Law Development Center; a Master of Laws degree in Government Law and Public Policy (LLM) from the University of the Pacific McGeorge School of Law in California and holds several professional certificates.
CHINENYE ORAGWU– Nigeria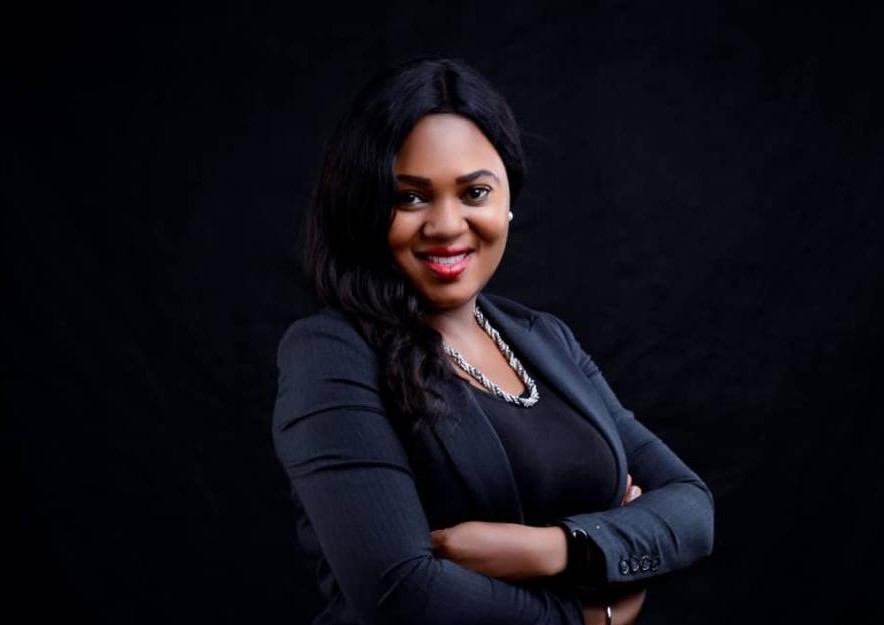 Chinenye is an outstandingly brilliant and resourceful lawyer whose trajectory continues to inspire the younger generation of lawyers. She is a founding partner of Calmhill Partners, a full service dispute resolution and commercial law firm with its principal office at Ikoyi, Lagos. She is currently the Firm's Managing Partner and heads the Firm's Technology and Transactions Practice.
Chinenye obtained an LL.B from the University of Nigeria where she graduated in the top percentile of her class. She has an MBA from the University of Suffolk, and a certification in Digital Transformation from the Massachusetts Institute of Technology (MIT) Sloan University.
Chinenye is a prolific public speaker and has spoken at various seminars and conferences, including presenting at the Lagos Business School (LBS), the Nigerian Institute of Advanced Legal Studies (where she is regular resource person) and at the Commercial Development Law Services (CDLS) trainings.
Chinenye is a Fellow of the Chartered Institute of Taxation of Nigeria, and a Fellow of the Institute of Management Consultants. She is a Notary Public, and also an Accredited Mediator with the Lagos Multi-Door CourtHouse.
When she is not 'lawyering' Chinenye loves to work with women and children. She is the founder of the P.G.T Ladies Network, a not-for-profit which convenes professional women regularly to pursue all round growth. She is also the founder of Smile Treasures Foundation, a not-for-profit focused on empowering children and youth. Chinenye is a member of the Board of Trustees of the Professional Women's Network for Empowerment and Leadership, a global organization. She is a mentor with Legally Engaged.
Chinenye has held and continues to hold leadership positions in different associations including the Nigeria Bar Association (NBA), the Chartered Institute of Taxation of Nigeria and the Section of Business Law (SBL) of the NBA, amongst others.
Chinenye was a recipient of the Nigerian Rising Star award at the Nigerian Legal Awards in 2018.
Dr CHARITY WIBABARA– Rwanda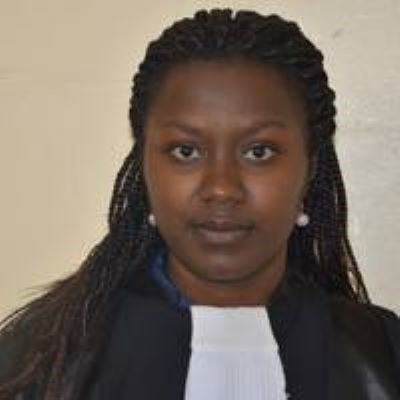 National Prosecutor at the National Public Prosecution Authority
Dr. Charity Wibabara is a prominent lawyer with extensive experience in International criminal law. Dr. Wibabara is currently a National Prosecutor at the National Public Prosecution Authority. She is also affiliated to the International Crimes Unit which specifically prosecutes cases transferred by the ICTR to Rwanda and extradited cases from third states as well as cross-border crimes.
Previously, she has been a full-time lecturer at the University of Rwanda, Faculty of Law. She is now a visiting Lecturer at the Kigali Independent University and other private universities in Rwanda where she teaches International Criminal law and Transitional Justice courses. Dr. Wibabara has also been the Legal Advisor of the Rwanda Education Board (REB).
Dr. Wibabara holds a PhD in Transitional Justice and International Criminal Law from the University of Western Cape in South Africa in collaboration with Humboldt University in Berlin, Germany, a Master's degree in Law from the University of Western Cape specializing in Transnational Criminal Justice and Crime Prevention and her Bachelor's degree was obtained from the National University of Rwanda in General law with distinction.
IFEOMA BEN– Nigeria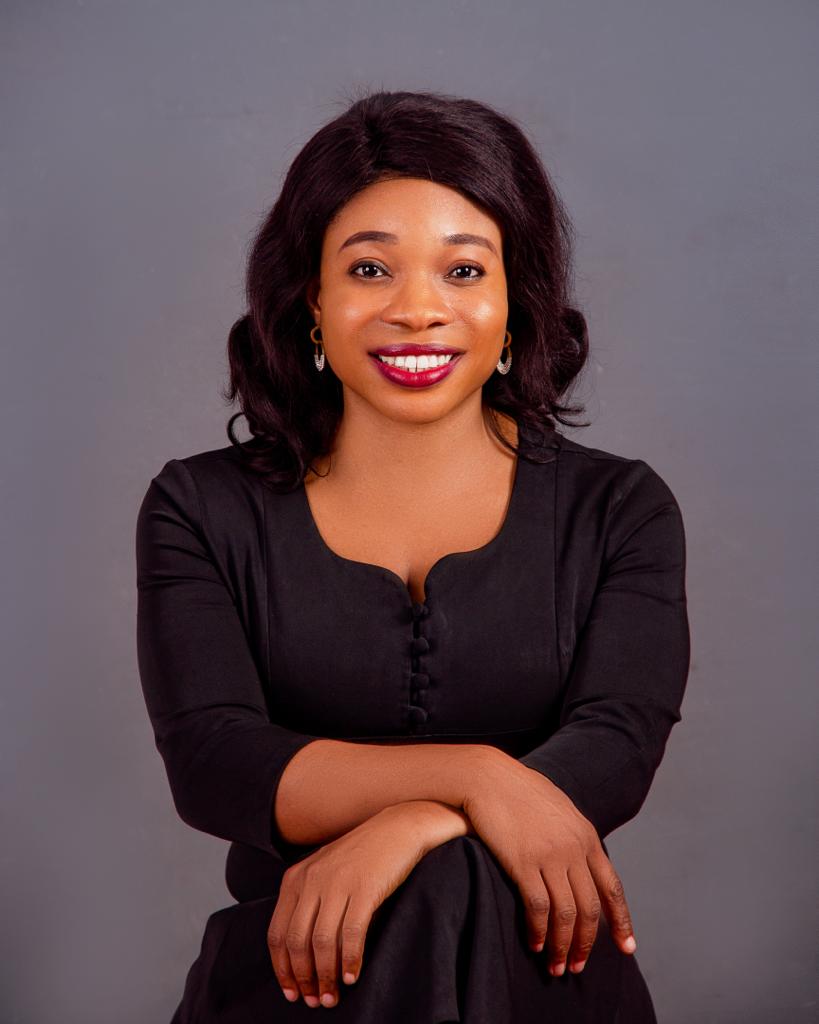 Ifeoma Ben is a results-driven Law Professional with experience in presenting and delivering solutions and services in the legal field, with greater efficiency and effectiveness. Her core areas include Corporate Commercial Law, Blockchain, FinTech, Real Estate, Intellectual Property, Arbitration. Based on her experience, Ifeoma has rendered legal advisory services to high net worth individuals and companies, both locally and internationally. She is a Partner at The Law Suite, a full service Law Firm.
She holds a Masters Degree in Law from the University of Lagos, Akoka. She is also a Member of the Chartered Institute of Arbitrators, United Kingdom.
As a very active member of the Nigerian Bar Association, Ifeoma has contributed and still contributes to the growth of the Association in diverse ways: Assistant Secretary of the Nigerian Bar Association, Lagos Branch (2019-2021); Assistant Secretary of the Human Rights Committee of the Nigerian Bar Association, Lagos Branch (2017-2019), and worked assiduously in achieving the objectives of the Committee in decongesting the Prisons. Her passion for humanitarian services moved her to establish a Not-for-profit Organisation – Justice Vault Foundation, which aims at offering free legal services to victims of domestic violence, inmates of correctional facilities and less privileged members of society. She has served in different capacities in the Nigerian Bar Association including coordinating sessions at the Annual General Conference of the Association.
Ifeoma has advised a number of Blockchain and Fintech Companies on legal compliance and corporate governance and sits on the Board of some Blockchain technology companies. As the Company Secretary of ABiT Mobile Application Ltd, she was instrumental to the listing of the company's Token in a number of Blockchain Exchanges. She speaks at Conferences as a Panelist and also moderates Panel Sessions. As a member of Policy and Regulation Committee of the Stakeholders in Blockchain Association of Nigeria, she has anchored a number of events on Blockchain and Digital Assets Regulation. She also advises companies in the Entertainment Industry and works with Record Labels in protecting and monetizing their intellectual property rights and negotiating entertainment deals. Ifeoma has advised clients on high profile real estate transactions and worked on real estate projects worth millions of Dollars.
Ifeoma is the Founder of Legal Business Network, a Platform through which she organizes Conferences both for Entrepreneurs and Lawyers. She advises a number of Startups and Entrepreneurs in business development, startup funding and legal compliance. She has been recognized by International Organisations and received Awards for the impact she makes in the business world. She was on Spotlight on the Guardian Newspaper as the Guardian Woman of the Week on August 29, 2020 in recognition of the great work she does for Startups and Entrepreneurs. In the same vein, she was on Spotlight on Daily Sun Newspaper as "Woman of the Sun" in recognition of her campaign for women and children's rights.
Ifeoma has three books to her credit – Legal Business Blueprint: How to Build Legally Protected Businesses; Legal Mistakes Entrepreneurs Must Avoid; and Startup Toolkit. She is a Writer, Public Speaker, among other talents. She features in Television Programmes where she discusses Law and Business.
She loves singing and organizing impact-making events.
Mohammed Rashidat– Nigeria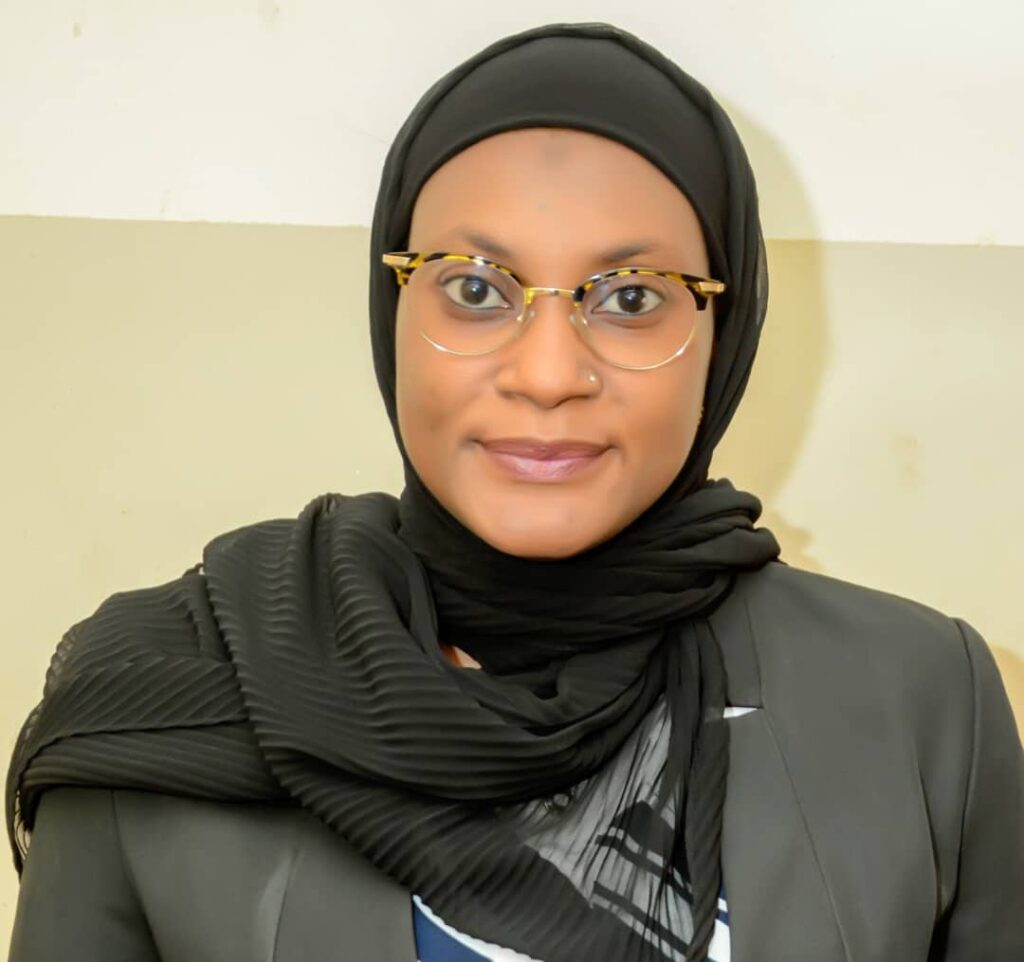 Rasidat is the Principal Partner of Rashida Mohammed & Co (Rahama Law Chambers) in Sokoto, Nigeria.
She is from Kwara State, North Central Nigeria.
In Year 2006, Rashidat obtained Diploma in Civil Law and later in the Year 2009 she bagged Advance Diploma in Civil Law from College of Legal and Islamic Studies, Sokoto State. She had her Law Degree at Usmanu Danfodiyo University, Sokoto State in 2012 after which she proceeded to the Nigerian Law School and was called to the Nigerian Bar in the Year 2013.
Immediately after her compulsory Youth Service program required of all new graduates in Nigeria, in 2014, she joined a Law Firm to commence her career as a Private Legal Practitioner and thereafter established her law firm in 2018 which is first of its kind within Sokoto, and the neighboring states of Kebbi and Zamfara .
In the year 2022, she became the first ever female elected Secretary of Nigerian Bar Association Sokoto Branch. The position she still occupies till date and currently serving in different committees of same Association both at National and State Levels.
However, as a Legal Practitioner and also a volunteer with Civil Society Groups in Sokoto State, she has participated in different capacity building trainings on Administration of Criminal Justice within and outside Sokoto and serves as Legal Advisor to some of the Non-Governmental Organizations in Sokoto State.
Her passion for promotion of Justice has propelled my appointment as member of Administration of Criminal Justice Monitoring Committee of Sokoto State, the Co-Chair of Sokoto State Sexual and Gender Based Violence and Child Protection Response Team, Coordinator of Legal Advocacy Response to Drugs Initiative (Lardi) Sokoto State Chapter, Deputy Head of Advocacy Committee of Nigerian Bar Association Women Forum among others.
Rashidat was part of the group that started the movement/engagement of stakeholders in Sokoto State on the passage of Violence against Persons Prohibition Law (VAPP Law) and Sokoto State Child Protection Law and the enhancement Administration of Criminal Justice. She has been Facilitating programs on SGBV for over five (5) years now receiving several Awards and Recognitions.
CHIPO MAHLANGU – ZIMBABWE
Chipo Mahlangu is a Partner with Ruzvidzo and Mahlangu Attorneys, an emerging, women led law firm based in Avondale, Harare. She is a practicing Attorney, Conveyancer and Notary Public registered with the Law Society of Zimbabwe with vast experience in dealing with Commercial Law, Family Law, Constitutional Law, and Property Law matters.
She graduated from the University of Zimbabwe Law School, with a Bachelor of Laws Honors Degree (LLB. Hons) in 2011. She also holds a Master of Laws (LLM) from the Midlands State University. She is presently the Chairperson of the Law Society of Zimbabwe Compensation Fund. Chipo is a registered Estate Administrator with the Council of Estate Administrators and Insolvency Practitioners of Zimbabwe, and she sits in several other Boards.
SIBONGILE ZONDI– Kingdom of Eswatini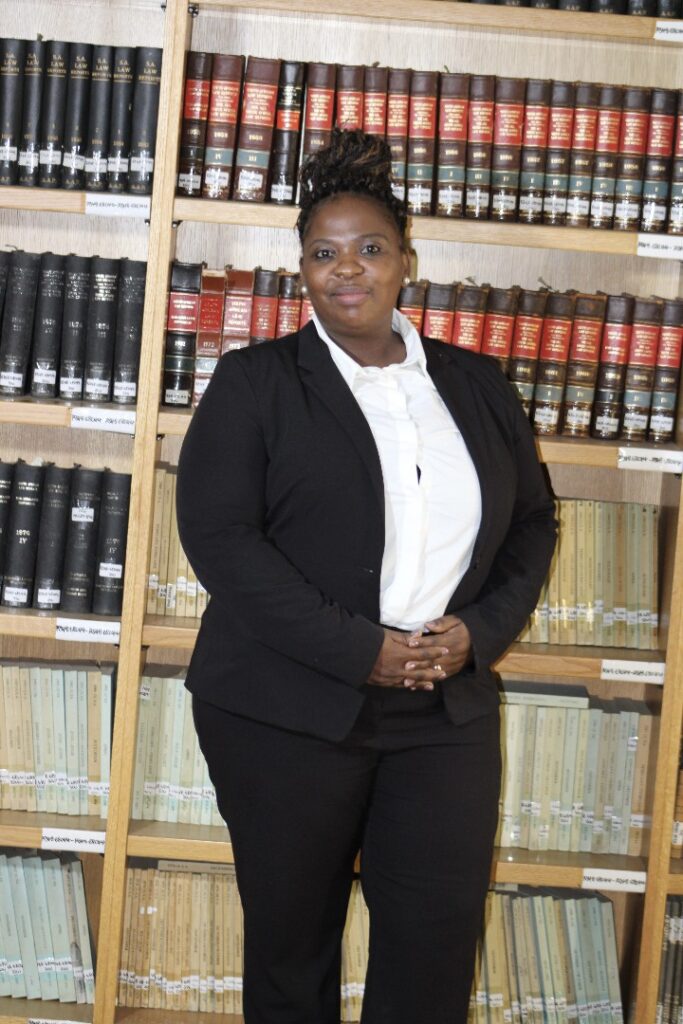 Sibongile Zondi is the founding partner of SC ZONDI Attorneys, a black female owned law firm in Eswatini. The firm has only female practicing Attorneys as well as support staff.
The firm was established in 2016 with specialized focus in conveyancing and property law.
Other areas of the law practiced include labour law, insurance and retirement funds, corporate and company law as well as personal injury and recoveries and debt collection.
Zondi was admitted as an attorney in Eswatini in 2002 and admitted as a conveyancer in 2005. With over 20 years post admission experience in corporate business and private practice Ms Zondi is also a renowned human resource consultant. She has served as a part time Commissioner at the Conciliation Mediation and Arbitration Commission. She holds a B.A Law , LLB and MBL Degrees.
She has served in the following capacities in Eswatini; Chairperson of the HR Committee at Eswatini National Housing Board , an Independent Director at Ingcamu (Pty) Ltd, a Commissioner at the Judicial Services Commission and an executive member of the Swaziland Law Society. Ms Zondi is a member of the SADC Lawyers Association.
Zondi is passionate about empowering the girl child and uses her Human Capital Consultancy as a platform to mentor and guide girls and young women about their careers and life in general. In a largely patriarchal society all the support and opportunities that can be availed to females goes a long way in quest for shattering the glass ceiling.

ANNA ALOYS HENGA-TANZANIA-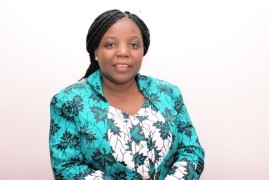 Anna holds a Master's in Development Policy and Practice for Civil Society from Mzumbe University, a post graduate diploma in Business Administration -Institute of Finance Management, Bachelor of Laws from the University of Dar es Salaam and a Diploma in Gender from Sweden's Institute of Public Administration.
Anna Aloys Henga is a Certified Board member, Tanzanian lawyer and advocate of the High Court of the United Republic of Tanzania and the Executive Director of the Legal and Human-Rights Centre, the ironic human rights organization in Tanzania.
She received the International Women of Courage 2019 Award for her efforts in fighting for human-rights in March, 2019.
She was recognized in Washington during the award ceremony hosted by US Secretary of State Mike Pompeo and First Lady Melania Trump.
Following her outstanding service in promotion and protection of human rights in Tanzania, Henga was appointed to succeed human-rights activist Helen Kijo-Bisimba. Fighting patriarchy; Anna Henga has dedicated her entire professional career to advancing human rights in Tanzania, with a particular focus on women and children.
MMOTSI CONSTANCE NTSOKO– South Africa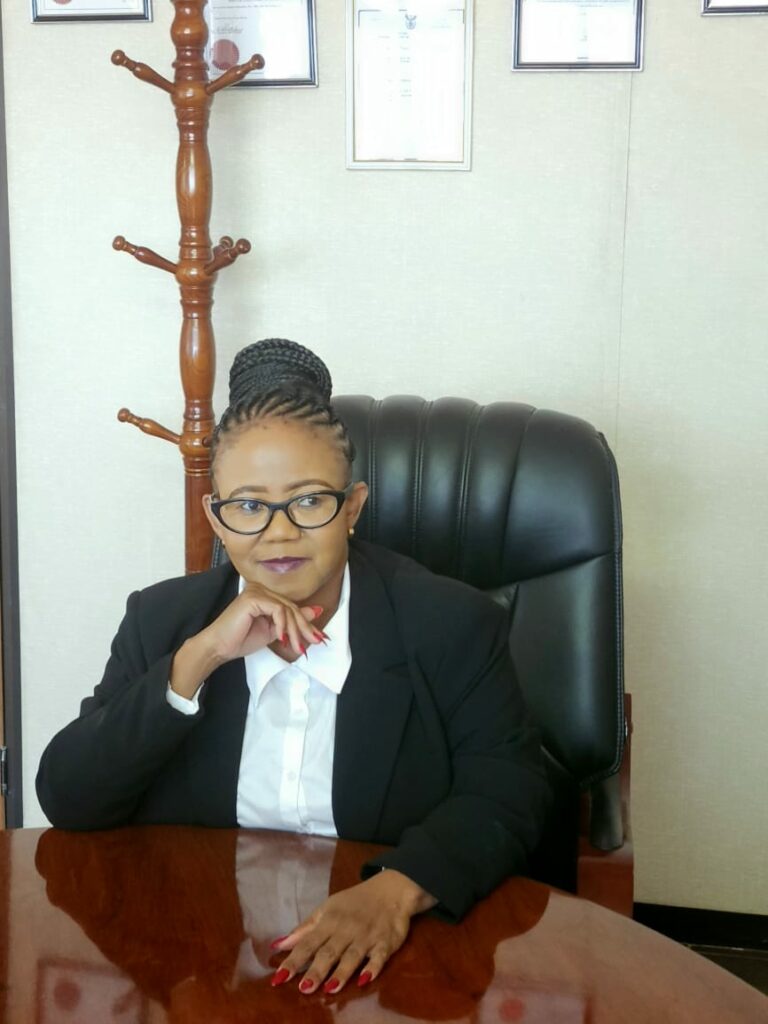 Mmotsi Constance Ntsoko, popularly known as, Connie Ntsoko is the founder of Connie Ntsoko Attorneys Inc. She obtained both her B.Iuris and LLB Degrees at the University of Pretoria and has been in the legal fraternity for about 20 (twenty) years.
She had previously joined the National Prosecuting Authority and served as a Public Prosecutor, and later joined The Standard Bank of South Africa Limited in the Standard Executors and Trustees division where she held a position of Senior Estates Officer.
She founded Connie Ntsoko Attorneys Inc. in 2011. She has been certified by and is a member of Fiduciary Institute of Southern Africa. She participates in Lawyers empowerment organizations such as National Association of Democratic Lawyers and South African Women Lawyers Association wherein she serves as a provincial treasurer for two (2) consecutive terms.
ANGELISTA DAUDI NASHON-Tanzania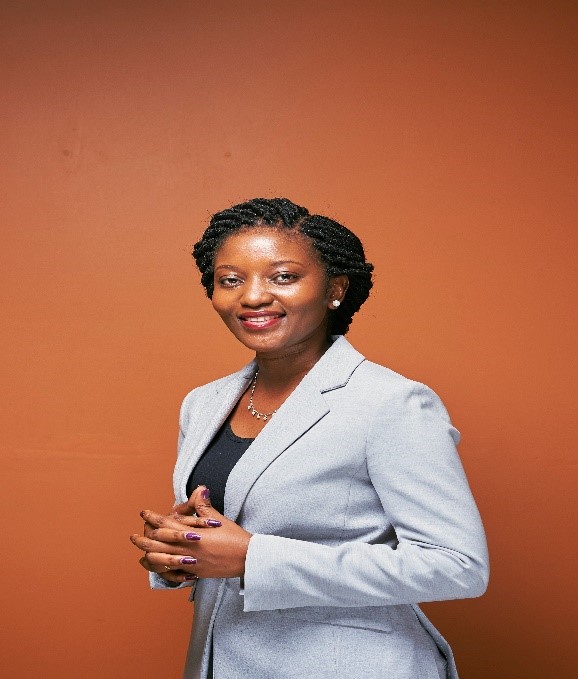 Angelista Daudi Nashon is an advocate of the High Court and a Founding and Managing Partner of AfriCorp Attorneys, a law firm based in Tanzania. She holds a master's degree in Law (IT and E-Commerce) from the University of Southampton and a Bachelor's in law from the University of Dar es Salaam. She is a corporate and civil litigation attorney with over nine years of experience in legal practice.
She is a Founder and Managing Partner of AfriCorp Attorneys. In her 30s, she founded AfriCorp Attorneys as a sole proprietor to enhance her legal career as a private practitioner by providing customer-tailored legal services, fully responding to clients' concerns and coaching young lawyers. AfriCorp Attorneys has transformed from a sole proprietor to a full-fledged service law firm.
The law firm's areas of practice are, Energy (Mining Oil and Gas, Transport, and Infrastructure), Taxation, Corporate & Commercial Transactions, Competition, Mergers, and Acquisitions, Telecommunications, Employment and Labour Relations, Sector Regulation, Information, Communication, and technology, Real Estate and Business Planning, Corporate Governance, Intellectual Property and Private Law.
Currently, she is the Vice President of the Committee of Junior Lawyers Professional Development at Tanganyika Law Society. Moreover, she is also a sitting national representative of the International Bar Association Young Lawyers Committee.
MADELINE KIMEI-Tanzania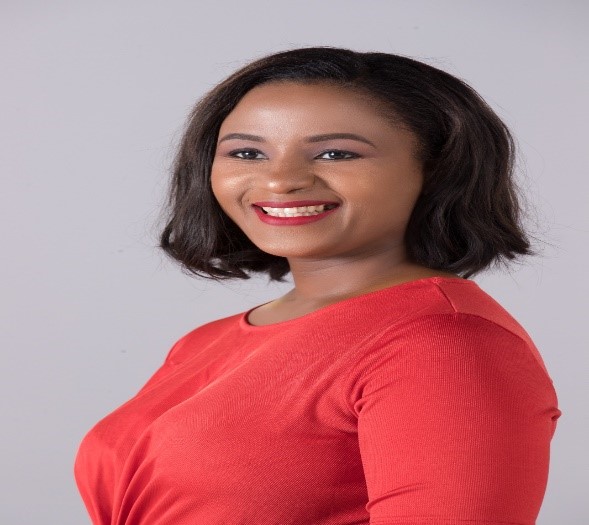 Madeline Kimei is a Founder & Principal Director of iResolveä a full – fledged arbitration, ADR and corporate. law practice established in 2014. Her wide-ranging experience includes mining, construction, insurance, banking, telecommunications, real estate development and corporate governance for MNO's, SME's and international non-governmental organisations (NGOs).
She is a holder of LLM in Finance, LLB from Coventry University (UK) and Law from Bournemouth University (UK); a certificate in Dispute Management from the Indian Institute of Arbitration and Mediation (IIAM); certificate in international investment treaties and investor-state arbitration with the International Law Institute (ILI)/George Washington University and have completed trainings on the ICC Arbitration Rules.
She is an active member of the ICC International Court of Arbitration and serves on the ICC Commission on Arbitration & ADR and is an ambassador of the ICC Africa Commission. Kimei currently the President-Tanzania Institute of Arbitrators (TIArb), Chairperson -Africa Asia Mediation Association; member of the LACIAC Court of Arbitration; SIAC Africa User's Council.
Ms Kimei has acted as arbitrator (sole/presiding), commercial mediator, and arbitral secretary in both domestic & international arbitrations under the TIArb, UNCITRAL, CRCICA and ICC Rules and also acts as an arbitral secretary in complex arbitrations.
She serves on the panel of arbitrators of TIArb, SADC-AFSA, Shanghai International Arbitration Centre (SHIAC), Bali International Arbitration Mediation Centre (BIMAC) and London Court of International Arbitration (LCIA) User's Council.
Madeline often offers tailored trainings to the judiciary on arbitration matters and delivered various courses to various institutions including under the ILI Washington on Online Dispute Resolution (ODR). In September 2021, she obtained a Certificate in International Commercial and Investor-State Mediation from International Law Institute – Washington in cooperation with Georgetown University. Kimei previously served as member of the Tanganyika Law Society Council (2018-2019).
ATISHA GHELA– South Africa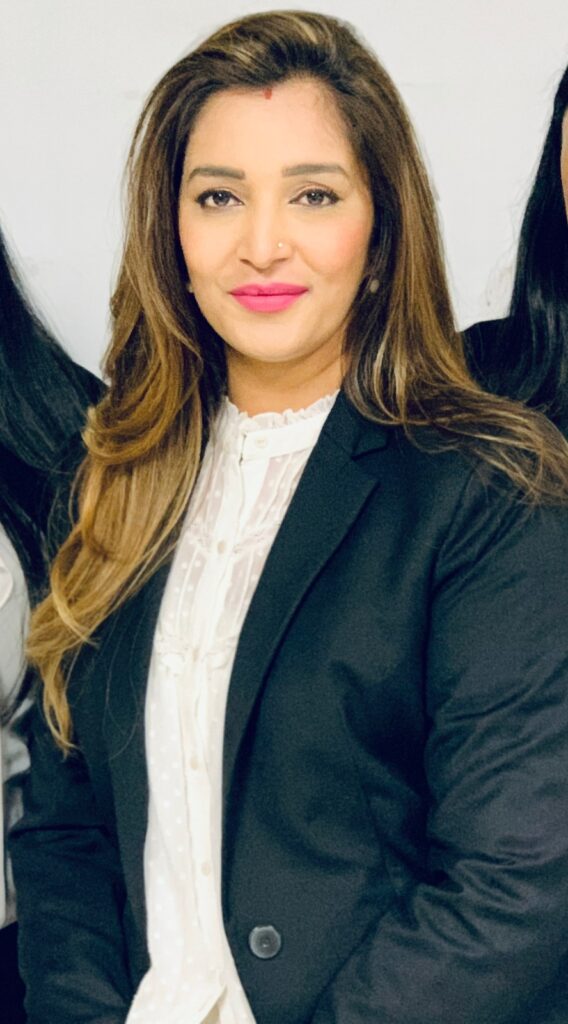 "I hail from very humble beginnings having been born in Gandhi's settlement and raised in
Phoenix where I completed my matric in 1998. Having completed my law degree in 2002 from the University of Natal – Durban I went on to immediately commence practicing law as a candidate attorney and joined Attorneys Anand Nepaul as a candidate attorney in June 2002. At the same time I registered for the Practical Legal Training Course . That meant that as a young 22year old I would do the usual tasks of a candidate attorney by day and try to be attentive at class during night lectures. In August 2003 I had successfully completed all four board exams and was admitted as an attorney in November 2003. My brief CV of the various firms I was employed at and the various areas of law I practiced at is addressed further hereon. In 2013 after dealing successfully with a matter for my then employer I went home on a Friday afternoon and said "what if I started a practice." By the Monday I had made the necessary applications and research and on 13th March 2013 the doors to Atisha Ghela & Associates opened. The rest as I would say is history still to be written."
UDUAK UDOFIA– Nigeria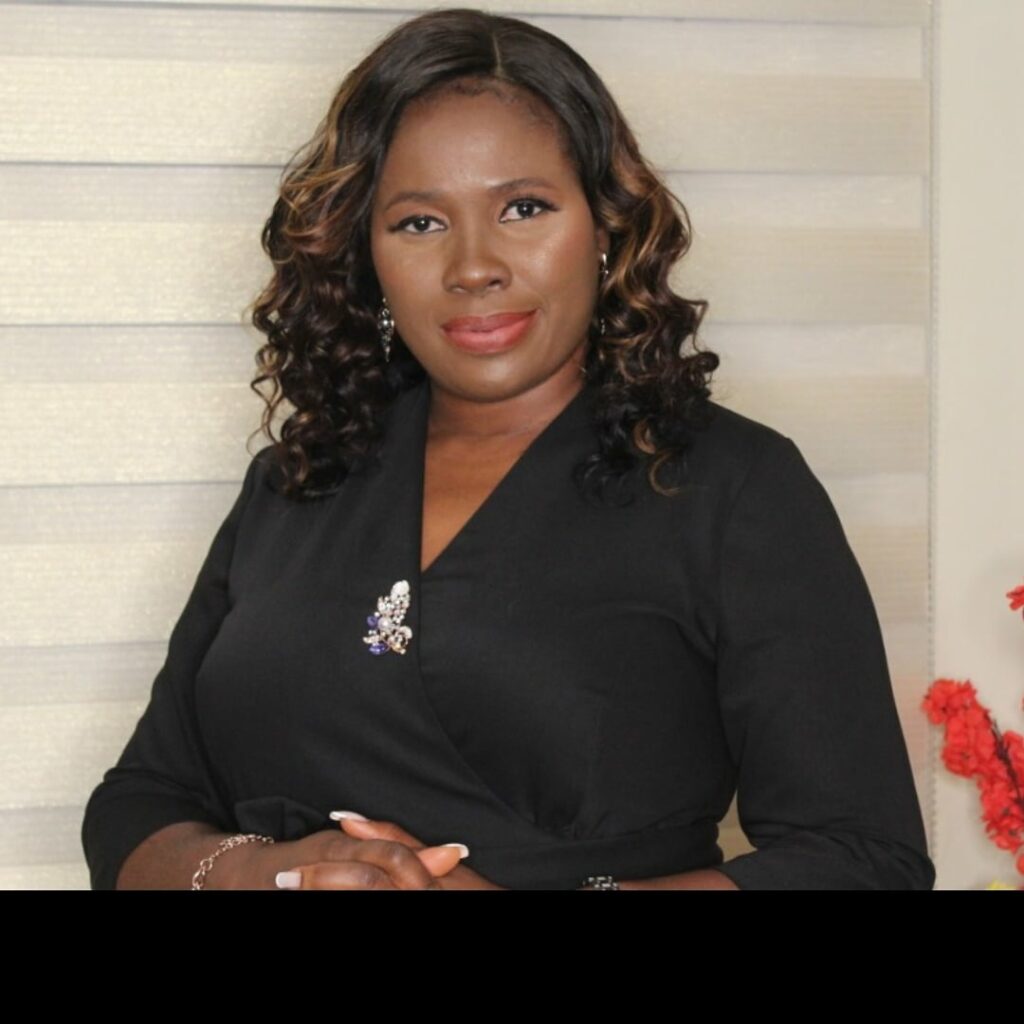 Uduak Udofia is the Founder of Lex Laurel (Legal Practitioners and Consultants) and Women In Mediation Network (WiMNet), a non-governmental Organization which focuses on women's right advocacy and equipping women to fully actualize the UNSCR 1325, Women Peace and Security (WPS) Agenda.
She is an Alternative Dispute Resolution (ADR) Specialist with core focus on Mediation, Negotiation, Dialogue Facilitation, Capacity Building, and Peace Building. She is a member of The International Bar Association and FemWise Africa (Network of African Women in Conflict Prevention and mediation), which is a Conflict resolution mechanism of The African Union, situated under Panel of the Wise (PoW) and a critical pillar of the African Peace and Security Architecture (APSA)
Her Mediation and Peacebuilding experience spans Tracks 1-3. It includes deployment by the African Union Mission in South Sudan (AUMISS) to Co- facilitate the Strategic Dialogue aimed at increasing Women's Participation in post-conflict reconstruction in South Sudan.
Uduak is on the United Nations Women (UNWomen) Nigeria Roster of Women Mediators and is also listed on the Compliance Advisor Ombudsman's Mediation Roster (World bank Independent Dispute resolution mechanism).
Under her leadership, WiMNet is executing Women Empowerment and Peacebuilding projects in fragile and conflict-affected parts of Nigeria under the (Foreign Commonwealth Development Office (FCDO) Conflict Stability and Security Fund.
She holds a Master of Laws (LL.M) degree in International Dispute Resolution from Queen Mary, University of London, and is an Alumni of Clingendael, (Netherlands Institute of International Relations).
Uduak's personal mantra is that our skills, education, and experiences should be channeled as tools for positive societal reform.
JOYCE NALUNGA BIRIMUMAASO-Uganda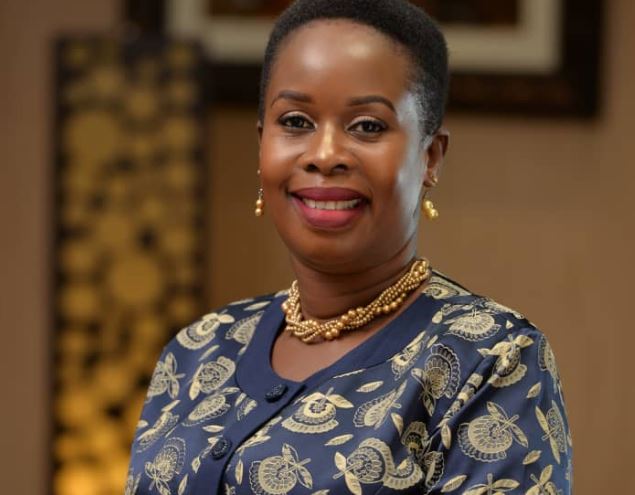 Joyce Nalunga Birimumaaso, president of Female Lawyers, Network Uganda,
She has contributed towards women in law Empowerment by founding Female lawyers' Network ( FLN). The network has had many online Engagements where senior women in law mentor young female lawyers. The network has membership of women lawyers across age groups and sectors.
The network has registered success stories in the area of female lawyers' mentorship, networking, training and knowledge acquisition.
FLN continues to impact women in law and female law students nationally and internationally. FLN has embarked on launching FLN clubs in colleges and universities in bid to gather female law students and have them empowered early on gender justice.
PHILLIPA SADZA- ZIMBABWE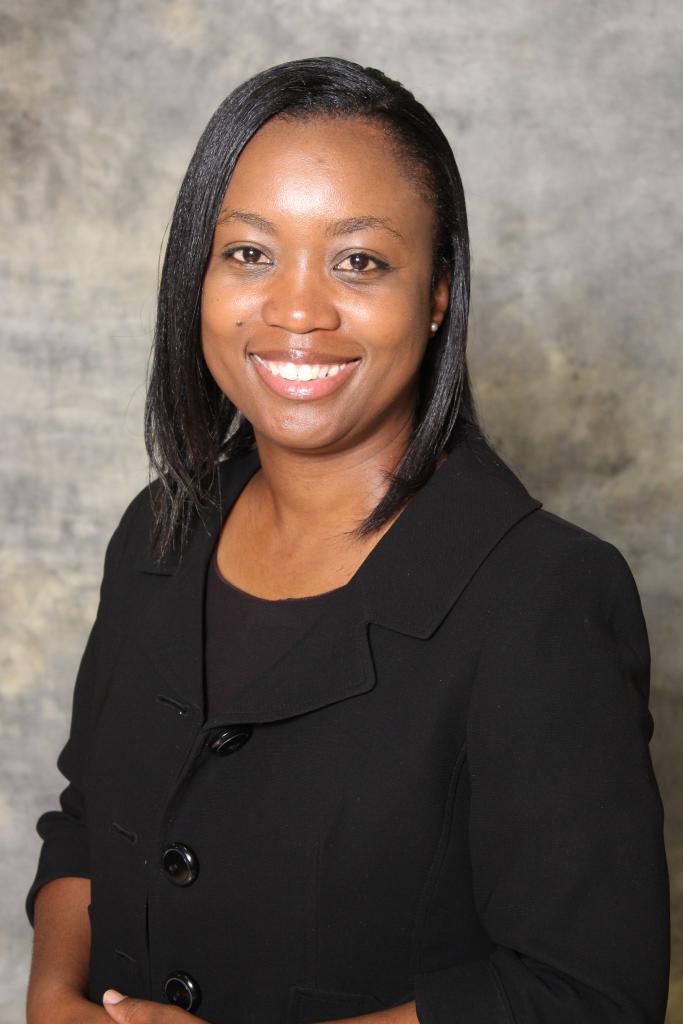 Phillipa is a lawyer by profession and a Partner at Phillips Law, a local boutique law firm specializing in Immigration & Citizenship, Compliance and Corporate Law with 20 years of experience as a legal practitioner, notary and conveyancer.
Phillipa was born and raised in Harare, Zimbabwe. She attended Blakiston Primary School from Grade 1 to Grade 7, thereafter, she obtained her O and A' Levels from Chisipite Senior School which she attended from Form 1 to Upper 6.
She studied a BA (Private Law and French) then an LLB degree, in which she was part of an accelerated stream at the University of Cape Town from 1997-1999;
Upon graduating from UCT, she undertook pupillage at the Cape Town Bar and was admitted as an Advocate of the High Court of South Africa in August 2000.
Soon after being admitted as an Advocate, Phillipa was fortunate enough to undergo training with the South African Prosecution Authority and prosecuted in Cape Town courts before she left South Africa for the United States. She proceeded to obtain a fast tracked Master of Laws (LLM) from Temple University in Pennsylvania, USA from August 2001 to May 2002.
Whilst in the United States, Phillipa worked for various law firms in Philadelphia and Princeton, New Jersey before she established and ran her own legal organisation in Pennsylvania, under the name Mabuye, Phillips USA Inc.. She left the organisation to settle in Zimbabwe.
Phillipa started working as a Law Officer at the Attorney General's Office, in the Civil Division in 2009; there, she was representing the state in various cases and rendered legal advice to different ministries. She was then employed at Scanlen & Holderness where she was the head of the firm's Immigration Department from 2010 to 2014, which she had started at the firm.
She has worked on the Board of various women's organisations such as the Zimbabwe Women's Bureau, ZNCC Women's Desk, PROWEB and ZWLA, Phillipa sat on the Zimbabwe Women Lawyers' Association Board as the Board Chairperson from 2017 to 2021. She has also sat on the Institute of Directors Council, Allied Timbers Board and currently sits on the FMC Finance (Private) Limited Board and the New Life Covenant Church Board. She also serves as trustee and Board Member of several other organizations.
In 2021 she was appointed by His Excellency E.D Mnangagwa to sit on a Tribunal as a Commissioner to look into the removal of a Judge of the High Court of Zimbabwe.
Phillipa has also been involved with the World Bank Doing Business in Zimbabwe and worked as the country consultant for the review of Companies Act [Chapter 24:03] that brought about the Companies and Other Business Entities Act [Chapter 24:31].
AMINA ABDALA- Mozambique.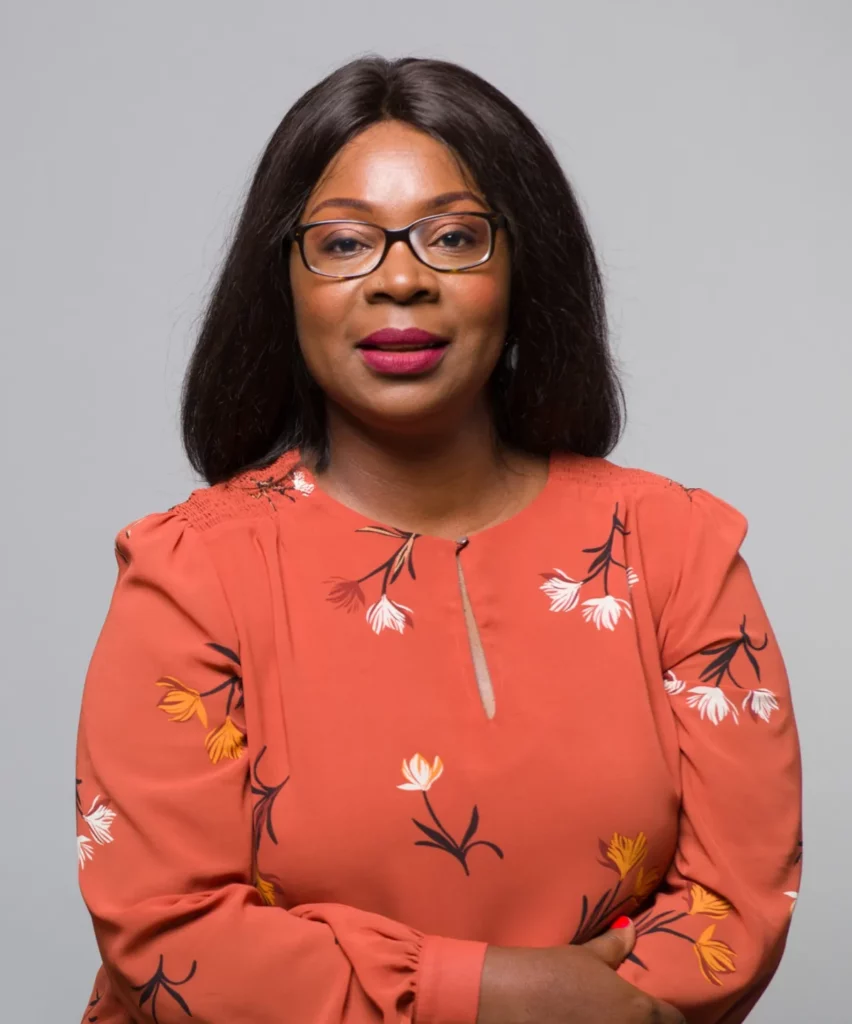 Amina Abdala is a Senior Associate with more than 20 years' experience. She advises on public and private law matters, with a focus on public procurement, public-private partnerships, land, corporate, foreign investment, regulatory, industrial property, real estate, construction, and family law. She currently works at a TTA Law Firm.
Prior to holding her current position, she was a lawyer at MGA-Advogados & Consultores.
She is also a lecturer at the Faculty of Law of Eduardo Mondlane University since 1999 and she was head of the Department of Legal-Economic Sciences at the same faculty since 2011 until December of 2022.
She was the secretary of the board of the general meeting of the Mozambique Bar Association during the mandate of the Chairman, Doctor Tomás Timbane. She is also a member of AMMCJ – Associação
Moçambicana de Mulheres de Carreira Jurídica since 2005.
Aside from her Master's in human rights from the Faculty of Law of Eduardo Mondlane University in 2018, she has been on the forefront of many human rights advocacies and social causes, especially the rights of women in family law.
CHARITY SIMELANE– Kingdom of Eswatini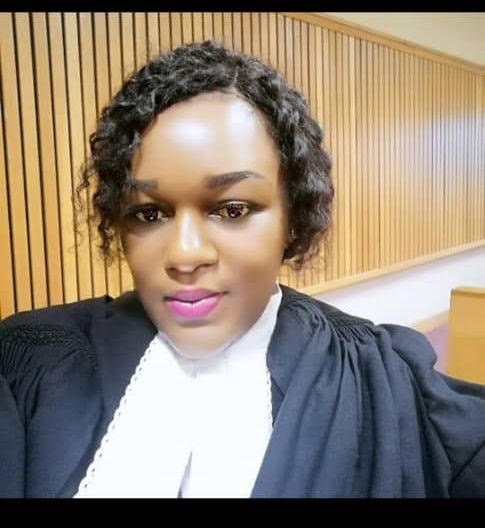 Charity Simelane is an admitted attorney of the High Court of Eswatini and founder of Charity Simelane Attorneys from 2015 to date. She specializes mainly in family law, administration estates, corporate law and land disputes, among others. She is the current Secretary General of the Law Society of Swaziland (LSS) and a current council member of the Southern African Development Community Lawyers Association (SADCLA). Her previous positions include being a council member of the Law Society of Swaziland and Vice President. She has also been involved in working on a child rights trust founded by her then principal Mangaliso Nkomomdze, namely Indlu yakaGogo Child Rights Trust which provides legal representation to the indigent women and children. Having worked as a journalist previously she works with a team of attorneys who create awareness on specific acts of parliament and legal aspects through articles published on the national newspaper weekly. Having obtained her LLB degree in 2006, she has created a work environment which is largely women-oriented and is rooted in defending women rights and helping young girls cement their respective place in society. She is engaged in a number of volunteer work in her church and community. She is also engaged in advocacy for social justice.
LUCY KAARIA-KENYA
Lucy Kaaria is an advocate of High Court of Kenya, Managing Partner at Lucy Kaaria, Matumbi & Co. Advocates, one of the leading law firms in Kenya. She heads the international Arbitration, Mediation and the Litigation departments at the Law firm. She has a vast experience and expertise as a seasoned consultant and Practitioner in Labour Laws, International Law, Corporate and Banking Law, Human Rights, Land Law, Probate and Family Law, Criminal Law, International Arbitration and Mediation.
She holds a Bachelor's Degree in Law LLB (Hons) from Moi University, Post Graduate Diploma in Law from Kenya School of Law. She is a trained and Chartered Mediator- London (UK), Member of the Chartered Institute of Arbitrators (MCIArb) (UK). Member of the Steering Committee, Young Members Group (YMG) CIArb –Kenya. Member of Young African Leaders Initiative (YALI) -East Africa.
She has served and continues to serve as a Board Member in various Public institutions, Corporate and Charitable organizations in Kenya. She is currently serving as the Treasurer-Chuka Bar Association- Law Society of Kenya. She is also serving as a Council Member of the Mount-Kenya Branch Law Society of Kenya. She actively champions for the mentorship of Young Practitioners' as a member of the Steering Committee which offers seminars, trainings, conferences and interactive sessions and mentorships, to the Young Advocates and Arbitrators. Being a Member of Young African Leaders Initiative (YALI), that was launched by former President of the United States of America Barrack Obama; She inspires and mentors many upcoming Young Kenyan Leaders and offers numerous trainings and seminars on civil education and Leadership across the country.
Lucy has also previously served as a Committee Member of Criminal Justice System – Law Society of Kenya, in the year 2015, where she actively advocated and championed for enactment and formulation of policies for practice directions in the Criminal Justice System in Kenya. As a result of the recommendations that were made by the Criminal Justice Committee, it led to the publication and enforcement by the Kenyan Judiciary of the current ''Guidelines for Active Case Management of Criminal Cases in Magistrate Courts and the High Court'' This has greatly impacted the practice of Criminal Law and delivery of Justice in Kenya.
She further offers Pro-bono legal services for children who are in conflict with the law, women who are facing domestic and gender based violent as well as a strong defender of the Human Rights.
TSHOLOFELO RAMOKGABA– South Africa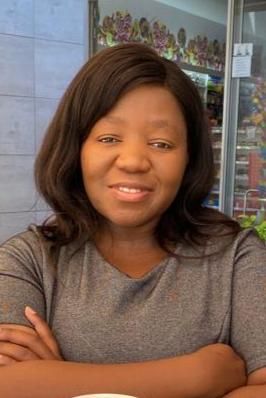 Soon after completing her internship in 2014, Mrs. Ramokgaba worked under Stella Sikhitha who nominated her for this year's Courtroom Mail 100 as an Intern in 2013-2014. "Prior joining the DTI (The Department of Trade, Industry and Competition) and now the DTIC, Mrs. Ramokgaba had just given birth to her second daughter. She commenced with her internship within a month after giving birth. She worked exceptionally well, with professionalism, high work ethic, commitment and dedication to her work. After a year of her internship, she went and opened her law firm in solo."
"She builds her reputation and that of her law firm through giving back. In her early days, most of the work she did was pro bono. She operated in a garage at home and slowly started employing supporting staff and recruiting candidate attorneys with mixed genders majority being female. She has an office now, works as consultant for other established law firms, and continues to grow her law firm.
She has gone through strides from studying her degree through UNISA (as a part-time university without full-time lectures), to running her small family which has now grown into five excluding family other members that she has supported financially, emotionally and in every respect as a daughter, sister, friend, mentor, coach, mother, wife and a woman despite all the challenges. Her law firm which she established in 2014 (eight (8) years old approaching nine in June) is growing and becoming self-sustained (both financially and incapacity) whilst she continues to do voluntary pro bono matters. Very soon, TRG will be employing fully-fledged Attorneys, defending and representing economic citizen from various spheres with international jurisdiction.
It is expected that based on her level of competency, experience and skills, she shall continue to grow into being a multimillion-law firm, hiring young unemployed legal graduates, mentoring and coaching them in the legal filed and the business world all over the world.
Mrs. Ramokgaba continues to inspire other lawyers (young and old), as she continues to give back to the community that raised her."
RUTENDO MUGADZA MUGWAGWA– Zimbabwe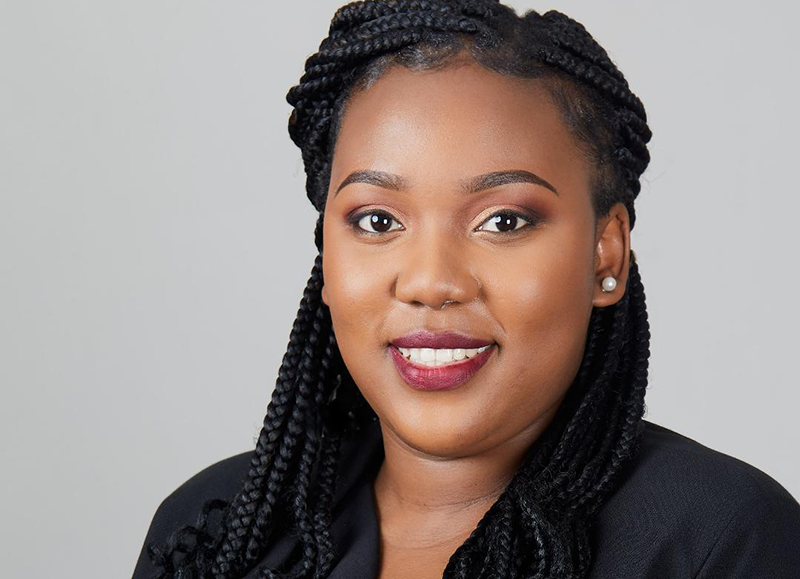 Rutendo Mugadza Mugwagwa is a registered lawyer by profession, a holder of a Masters in
Intellectual Property and a tech enthusiast who is passionate on raising awareness on the importance of Intellectual Property and building several legal tech solutions to accelerate access to Justice and access to legal services. She is the founder and CEO of Zimbabwe Innovation and Legal Technology Association(ZILTA), association aimed at empowering law students and law professionals on the importance of Technology in the law field as well as educating on alternatives to the traditional law career and building and incubating legal technology solutions. She was recently nominated as a finalist in the female Innovator of the year category at the Africa Tech Festival Awards 2022 and won the Socio-Tech Innovator of the year Award at the Ignite Youth Awards 2022.
MARIAM N. MBABAALI– Uganda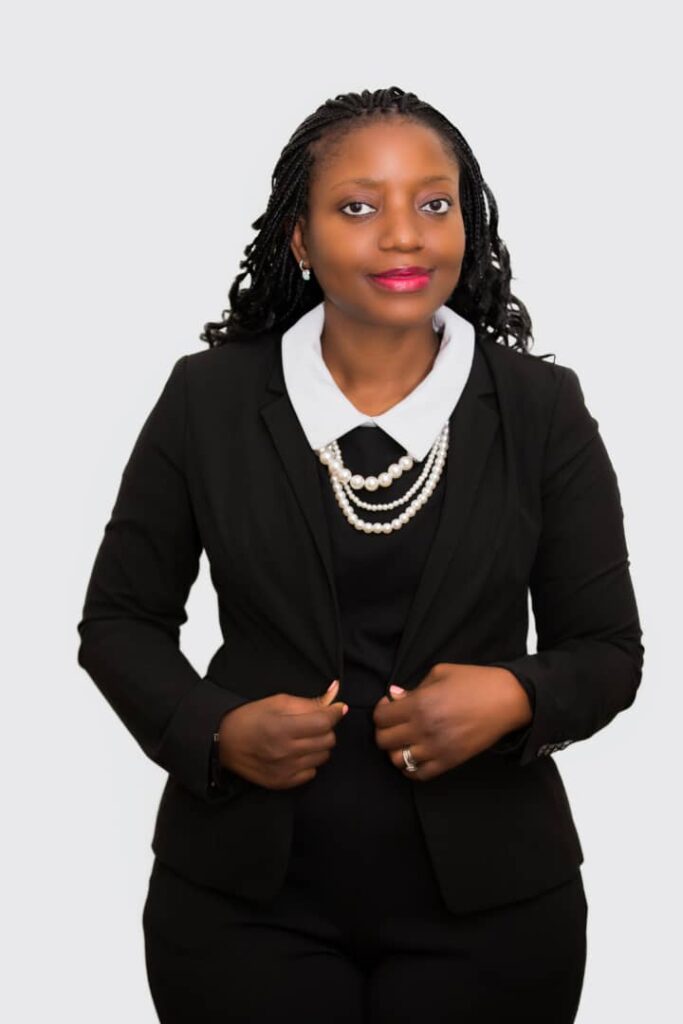 Mariam N. Mbabaali Nominee for consideration for the court room award 2023. Mariam is a founding and managing partner of Kabuzire, Mbabaali & Co. Advocates an all-female owned firm founded in 2008. Mariam held the fort at the firm in times where women were excluded from positions of repute. While at the center of management at the firm, she has successfully created a set of proactive and repetitive processes utilizing the natural justice principles for continual improvement. Mariam always recognizes that creativity comes before capital and that large budgets are not required to manage successful firm engagement and diversity programs. With the right mix of positivity, the ability to tap into others' strengths and thinking outside the box Mariam has trained, mentored and given many females right out of the bar a chance at practice (including myself) even with minimal or no experience but with the right training. She has created and sustained a set of widely successful programs this includes outsourced legal support of a number of organizations especially those starting out and cannot afford legal services. Mariam puts her loyalty and the passion for the betterment of her colleagues and stakeholders ahead of her own career. Through many changes in leadership, Mariam has made a difference in the legal fraternity and has positively impacted many. Her skills, knowledge, willingness to help others, and dedication makes Mariam an Excellent nominee."
NADIA WRIGHT– Kingdom of Eswatini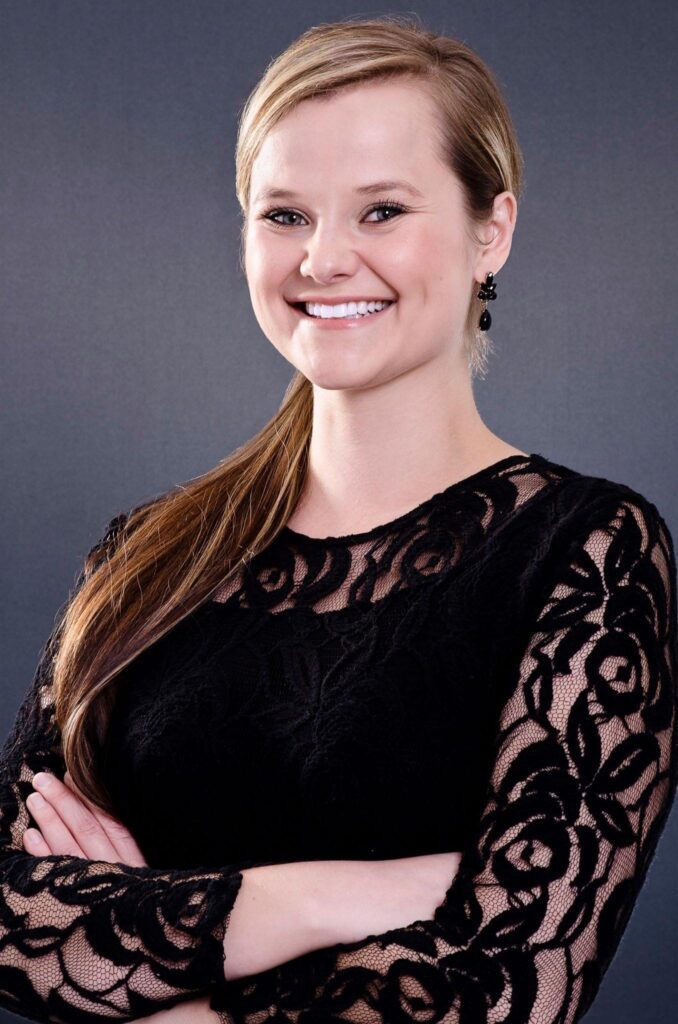 Nadia Wright is a driven but humble lady who has had a long-standing commitment to becoming an excellent lawyer. From a tender age she had a desire to aid others, motivating her to finish her Law studies and launch her career in later years. She acquired her Bachelor of Laws and School of Law certifications in South Africa in 2012 and began her job as a candidate attorney. Having completed her years of studying and working as a professional assistant, she was awarded the role of attorney in South Africa, and became a part of Rorcih Wolmarans & Luderitz' s team.
She sucessfully completed her conveyancing and notarial practice courses and was awarded the Certificate of Admission for both, in South Africa. In Eswatini, she first worked with one of the elading law firms in Eswatini, Robinson Bertram Attorneys as an attorney in Conveyancing department and then later moved to be a partner at Currie-Wright Associates where she stayed for several years.
Being a mother has changed the way Nadia views the world. It has inspired her to give back to her community by being an active ambassador for the Days for Girls Eswatini – an organization that provides reusable menstrual products for girls. The project caters for underprivileged girls across Eswatini. This is a project that is very close to her heart because it ensures young girls do not miss out on their education and their opportunity to become successful women.
She is currently the only female partner at DLAMINI MAGAGULA MTUNGWA WRIGHT Attorneys, a dynamic firm that has grown tremendously since its inception at the end of 2021.
FAITH OBAFEMI– Nigeria
Faith is a shining light in Tech Law in the continent. She is a tech lawyer with a focus on blockchain, cryptocurrency, smart contracts, emerging technologies and Space technologies. Faith helps projects navigate the compliance maze for novel technologies through Future-Proof Intelligence (FINT) where she serves as Head of Strategy.
Faith's project seeks to answer the following question: are there possibilities of smart contracts and cryptocurrency being used as the legal and monetary engine for Space. More specifically, the project will probe questions such as what legal framework would govern space-native transactions and who will issue the money to be spent in space.
SHADI MOTJOPI– South Africa
Motjopi Attorneys. Notaries and Conveyancers Incorporated ("Motjopi Inc.") is a dynamic legal boutique founded by Ms Motjopi in the year March 2020 when the corona virus was becoming the world's reality. She is a highly confident and driven individual who serves the public with integrity and respect. Motjopi inc. identified the need to provide personalized, intimate and skilled and affordable legal services.
The firm provides various legal services to various clients from individual clients to Small Micro and Medium Enterprises and high net-worth individuals, which services include corporate and commercial advisory services, commercial contracts drafting, landlord and tenant dispute resolution, labour and employment relations, commercial litigation, and general litigation.
"Ms Motjopi portrays sober habits and embraces every challenge that she is faced with. Her greatest passion is in the embracing the young aspirant legal practitioners by opening her doors for vocational work to gain experience from time to time."
Ms Motjopi graduated her LLB (UG) from the University of Limpopo on record time in the year 2015. It was during the service of her work at Letheba Makgato and Associate Attorneys where she served her articles of clerkship and was later after her admission as the Attorney of the High Court of South Africa that she identified her love and passion for the law of property.
She then went on to pursue short course in Conveyancing through the Law Practice Council (formerly known as the Law Society). After passing and getting her admission as a Conveyancer, she went on to establish a Conveyancing department within the firm she was employed at, wherein she handled various property related matters.
She is also having a great spectrum of experience in other fields of law extended beyond that of property. Ms Motjopi is also qualified to practice as a Notary Public of the Republic of South Africa and duly enrolled as such with the legal Practice Council.
COURTROOM MAIL 100 SHID 2023 SELECTION PANEL
Rehana Khan Parker- Chair- South Africa
Mulikat Thomas-(Advisory) – Nigeria
Otedola Owa- Managing Editor Courtroom Mail- Secretary
Abimbola Osinubi-Nigeria
Aina Abdul Raside- Mozambique
Beza Shewangizaw- Ethiopia
Londiwe Mngometulu- Kingdom of Eswatini
David Njoroge- Kenya
Dorothy Mhindi- Tanzania
Edwina Mazunda- Zambia
Fabiola Uwera- Rwanda
Faith Jappann Mutua-Kenya
Foluke Akinmoladun- Nigeria
Joy Mgbado- Nigeria
Joycelyn Frimpomao Marfo-Ghana
Kelicia Chingeni- Malawi
Lerato Charlott Mabunda- South Africa
Marx Ikongbeh- Nigeria
Phillip Munaabi-Uganda
Rufaro Mhandu- Zimbabwe
Rufaro Shuva- United Kingdom
Sani Ammani- Nigeria
Stanley Nyamanhindi- Zimbabwe
Steven Bwalya- Zambia
Uchenna Ogwo- Nigeria