The Enugu State Magistrate Court on Monday remanded a couple, Mr Jude Ozougwu, and his wife, Ifeoma in prison for allegedly brutalising a 10-year-old Nneoma Nnadi.
The couple were arraigned before the Chief Magistrate Agu of Enugu North Court 1 sitting in the Enugu North Magisterial District by the state police command on a three-count charge bordering on attempted murder.
The charge marked No MEN/298c/2020 is between the Commissioner of Police & Mr Jude Ozougwu 'm' age 40 years and Ifeoma Ozougwu 'f' age 24 years.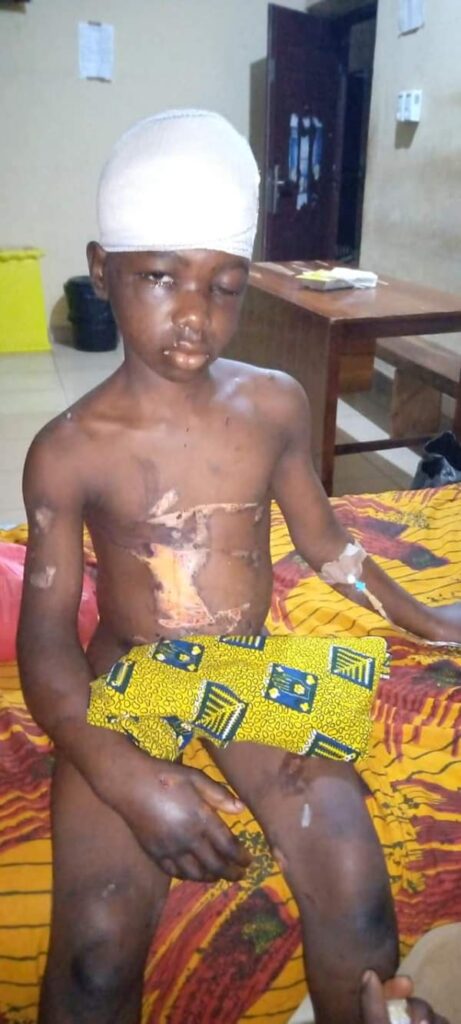 Women Aid Collective (WACOL) has described the brutalization of Nneoma by the couple as unprecedented crime.
Head Communications of WACOL, Egodi Igwe, assured that WACOL is working with other organizations in the state to ensure justice is done to the case.
She said "my Excutive Director, Joy Ezilo and other lawyers were at the court today for hearing of the case and the couple have been remanded in prison so we are hoping the matter will go to the high court where the case will be continued".
WACOL thereby warned that anybody found abusing any innocent child will be dealt with according to the law of the land.
"We have visited the family of the little girl and we are working towards empowering the mother because it was due to poverty that she allowed her daughter to go and live with another family so we want to see how we can empower her to take care of the rest of the family. We commend state government for taking adequate care of Nneoma but we still need to come in and empower the mother," she said