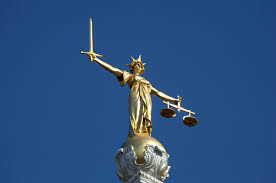 A financial manager who lost her job after she refused to bow to her Korean boss is set to win thousands of pounds after an employment tribunal ruled that she had suffered racial discrimination and victimisation.
Misook McDonald said her "furious" boss had confronted her over her failure to bow at this at the start and end of each working day before she was suddenly demoted without notice and moved to the Human Resources department.
Judges were told that when Mrs McDonald challenged Dongbu Daewoo Electronics director Ho Seung Yoo over being treated like a slave he retorted: "Isn't that what female workers should do?"
The story of the Korean custom of bowing to senior staff was revealed at the employment tribunal where the 43-year-old, whose father is English, was suing the UK headquarters of the top electronics firm for sex discrimination, age discrimination and racial discrimination.
A reserved judgement by the employment panel stated that her claims for direct race discrimination and victimisation were "well founded and succeed."
The tribunal presided over by Judge Andrew Gumbiti-Zimuto heard that the British mother, from Sonning-on-Thames, Berks., said she used to spend hours of her day in the company director's office "with the door firmly shut" before her job role was suddenly changed.
She was signed off work over stress and told the company's managing director Choong Sik Park that she was being harassed by Mr Yoo in August: "He said Mr Yoo was very angry that I had broken protocol by not bowing to him every morning when I get to work and I do not bow to him when I leave the office at night.
"I didn't want any opportunity for harassment to occur so I was avoiding Mr Yoo."
Mr Park revealed changes brought in by Mr Yoo in the workplace led to him asking "is he normal or is he mental?" after it was revealed Mrs McDonald and her manager had not come to an agreement over her job role amicably.
The tribunal heard Mr Yoo was told he needed to reduce his staff numbers and gave her position in the accounts department to her former subordinate June Turner in a presentation to the company's CEO.
The MD said Mrs McDonald had agreed to leave the accounts department but voiced concern over Mr Yoo announcing the changes to colleagues.
He said "in this situation I did think the timing was a little soon given the recent problems that had emerged between Mrs McDonald and Mr Yoo.
"When I said 'is he normal or is he mental' – I was upset and frustrated with Mr Yoo."
After Mr Yoo shared a company chart which showed Mrs McDonald being moved to HR and her old finance managerial position given to her former underling, she wrote to the company's former financial manager: "Mr (Kian) Tan, is this a fair way of telling me I am no longer in the accounts department? Do I not need to be consulted?"
He replied: "You clearly need to talk to him, as usual he thinks he can do what he wants."
She replied: "I have already tried to talk to him on many occasions. I cannot continue to be treated like a slave."
Mr Tan told the tribunal: "It is very difficult to try to understand what he is trying to put across sometimes and I always told him that if you have any problem or anything you are not sure of, please consult me before you do any of that and that is why I wrote that."
A mediator for grievance hearings over her claim found "no reason to favour one account over another" and did not uphold Mrs McDonald's complaint, the tribunal was told.
Mr Yoo, through a translator, said he was "really sorry" for asking Mrs McDonald to make coffees but denied he asked her to bow.
A remedy hearing where Mrs McDonald is expected to receive thousands of pounds from her company and Mr Yoo, will be heard on April 19.
telegraph.co.uk