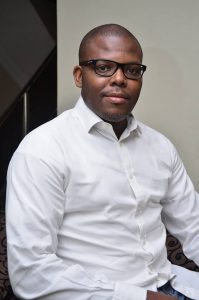 Chukwuka Ikwuazom has won the hotly contested chairmanship election of the Nigerian Bar Association(NBA), Lagos Branch with a vote of   227 out 327 of   the whole votes   in the election.
Chukwukma Ezeala pulled 89 votes,John Duru pulled 15 votes .
He will head the premier branch of the NBA in the next two years.
The next contested position  is that Social Secretary where Uche Nwadialor pulled the majority vote of 210 against Anthonia Eke who got 121 votes.Two Votes where Invalid.
Chukwuka Ikwuazom is a partner in the Disputes practice of Aluko & Oyebode. He heads the firm's Taxation practice. He holds a law degree from the University of Nigeria, Enugu Campus and an LLM from Columbia University, New York, where h received the Harlan Fiske Stone Prize (for academic excellence) and the Judith R. and Michael E. Thoyer scholarship (for LL.M. students with outstanding academic credentials). He is admitted to both the Nigerian and New York State Bars.
He is also a Fellow of the Chartered Institute of Taxation of Nigeria and a member of its Indirect Tax Faculty. Chukwuka served as a member of the Nigerian Bar Association (NBA) Petroleum Industry Bill Review Committee.
He is serving his second term of two years as the Vice Chairman of the NBA Section on Business Law's Committee on Employment and Industrial Relations. He belongs to the Court of Arbitration of the Lagos Chamber of Commerce International Arbitration Centre (LACIAC). Premier Branch.
Among other lawyers that will make the executive committee for the 2017-2019 term are
Bola Animashaun- Vice Chairman
Ikechukwu Uwanna- Secretary
Joy Nzube- Treasurer
Caroline Obi- Financial Secretary
Uchenna Nwadialor- Social Secretary
Nkechi Nnajiofor- Welfare Secretary
Abiola Moshood –Publicity Secretary
Jeffrey Eboh- Legal Adviser
Emmanuel I Orhoro- Provost
George Ukwuoma- Assistant Secretary